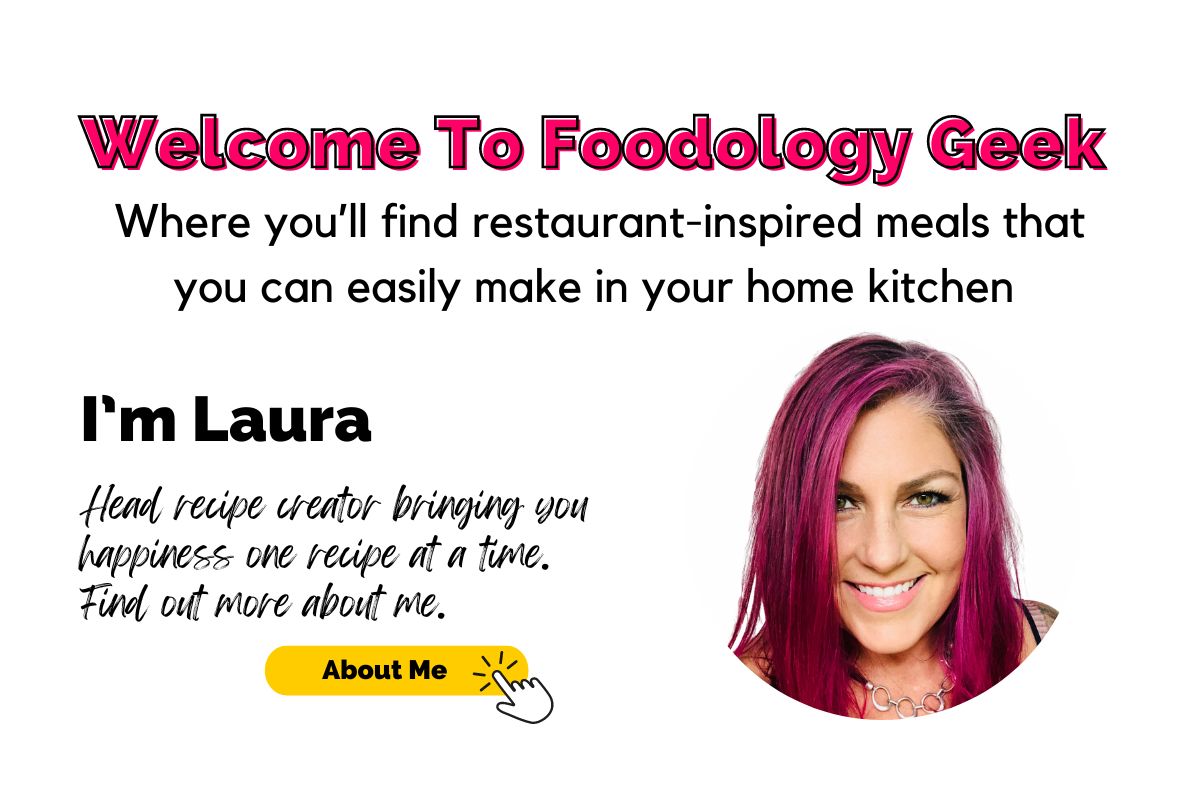 Featured Categories
Need Help Planning Thanksgiving?

Browse Recipes
Our Latest Recipes
Explore our most recently published and updated content.
Sign Up For Our Newsletter
Get happiness delivered to your inbox weekly. We hate spam unless it's in our Spam Fried Rice. Opt out anytime. But, we know you won't want to. 🤗
Popular Recipes
We think you'll love our most popular recipes. Check them out here!
Flavor Makers
Inspired by the most crave-worthy flavors, this collection of recipes features our best sauces and salad dressing. With a twist on traditional favorites like BBQ or chipotle ranch, you're sure to find something new every time!
Latest How-To Guides
I love cooking and I am always looking for new ways to make things easier. This blog is full of helpful kitchen tips, how-to guides that will teach you everything from knife skills all the way up through advanced mathematical calculations related specifically towards culinary arts!
Cocktails and Sippers
We know everyone has their favorite drinks. Our tiki-inspired cocktails will make for the perfect atmosphere! We also have some classic recipes if that's what's on your mind. There are plenty of options, and they're all available here.
Get Togethers Are Back
It's so great to be able to hang out again! We're going right now and inviting a few friends, then we can make some party food.
Our Favorite Dips & Game Day Food
If you're like most people, game day is a time to get together with friends and family to watch your favorite team. But if you're looking for a new way to enjoy game day, why not try some delicious recipes? From appetizers to desserts, we've got you covered. So be sure to check out our amazing game day recipes!
Grilling Recipes
Backyard Hero recipes! Looking for recipes to try out your new grill? Whether you're cooking indoors or outdoors, we have something that will suit any occasion. Check out our best grilling tips and tricks!
Pickles and Sauerkrauts
Who doesn't love a good pickle or sauerkraut? These recipes are easy to make and can be tailored to your own taste. These recipes are easy to follow and will give you the perfect tangy and crunchy snack every time. Try them out today!
Comfort Food You Crave
When the cold outside is too much to handle, whip up one of our favorite comfort food meals tonight. This will make you feel like everything's okay in your world again and that there are no limits regarding what can be accomplished with some good old-fashioned recipes!
Low Carb Recipes
Check out these low-carb and keto recipes when you're looking for a break from carbs. They'll be sure to satisfy your cravings!
Main Dish Recipes
Cooking a delicious and nutritious meal for your family can be easy if you have some great recipes up your sleeve. Check out these main dish recipes to satisfy even the pickiest eaters! From hearty stews to cheesy pasta, there is something for everyone. So get cooking!
Reader Favorites
If you're like most home cooks, you probably have a few recipes that are your go-to's. The ones that are always crowd-pleasers and never let you down. We wanted to know your favorites, so we asked our readers to share their all-time favorite recipes. From classic comfort foods to elegant dinner party dishes, these reader favorites have something for everyone. So if you're looking for inspiration in the kitchen, look no further than these recipes!
Quick Recipes
Are you looking for quick and easy recipes to help you quickly get dinner on the table? You've come to the right place. Here are some of our favorite simple recipes that won't take up much of your time. So whether you're short on time or just want an easy meal to prepare, we've got you covered. Enjoy!
Recipe Courses
If you're like most people, you probably think of cooking as a chore. But it doesn't have to be that way! With a little bit of organization, cooking can be fun and easy. Browse our recipes organized by course, and find the perfect recipe for your meal. Happy cooking! ♥️
Hawaiian Recipes
Who doesn't love a good island-inspired dish? From the beaches of Hawaii to the shores of Guam, there's something about tropical cuisine that makes us feel warm and fuzzy inside. You'll find recipes inspired by the Aloha state—specifically, dishes perfect for those summer barbecues! We've got you covered whether you're looking for an appetizer, main course, or dessert. So up your favorite tropical cocktail get cooking! Mahalo!
Appetizer Recipes
Whether you're throwing a party or just want to have some snacks on hand, appetizer recipes are a must. Here we share some of our favorite appetizer recipes that are both delicious and easy to make. So whether you're looking for something simple or something more sophisticated, we've got you covered! Happy cooking!
Dinner Recipes
Are you looking for some new recipes to try out for dinner? Well, you've come to the right place. These are some of our favorite recipes that are both easy and delicious. So whether you're a seasoned home chef or just starting out, we've got you covered. So what are you waiting for? Scroll down and check them out!
Side Dish Recipes
Cooking a good meal is all about balance. You need a main dish, and then you need some sides to round out the meal. But what happens when you don't know what to make for a side dish? We've collected some of our favorite side dish recipes to try, so you can add variety to your menu and impress your friends and family with your cooking expertise. So without further ado, let's get started!
Dessert Recipes
Are you in the mood for something sweet? If so, then you'll love our dessert recipes! From decadent chocolate desserts to sweet fruit pies, we've got something for everyone. So why not try out a new recipe today? We promise you won't be disappointed!
Dietary Preference
We've got you covered with recipes that are guaranteed to meet your dietary needs. Whether it's low-carb, keto, or gluten-free; our collection has what everyone needs!
Favorite Family Recipes
You never know what you'll find when browsing through someone else's memories of your own roots. I was obsessed with collecting my family recipes, and this collection includes some great ones from readers' favorite families as well! There is a good chance that one lost recipe might be yours too-it reminds me why we love our heritage so much.
Meal Prep Recipes
Meal prepping is one of the best ways to ensure you have healthy meals ready to go during the week. Not only does it save you time, but it can also help you stick to a budget. These meal prep recipes are perfect for busy home chefs who want something easy and affordable to make on a Sunday night that will last them through the week. From breakfast burrito bowls to roasted vegetables, there's something here for everyone! So gather your ingredients and get cooking!
Holiday Recipes
It's that time of year again! The leaves are changing color, the air is getting colder, and the pumpkin spice everything is back. That means one thing: it's time to start thinking about holiday recipes! Whether you're preparing a feast for your family or just bringing a dish to a potluck, we've got you covered. From savory sides to sweet treats, we've got something for everyone. So get ready to get cooking – the holidays are right around the corner!