World's BEST Steak Marinade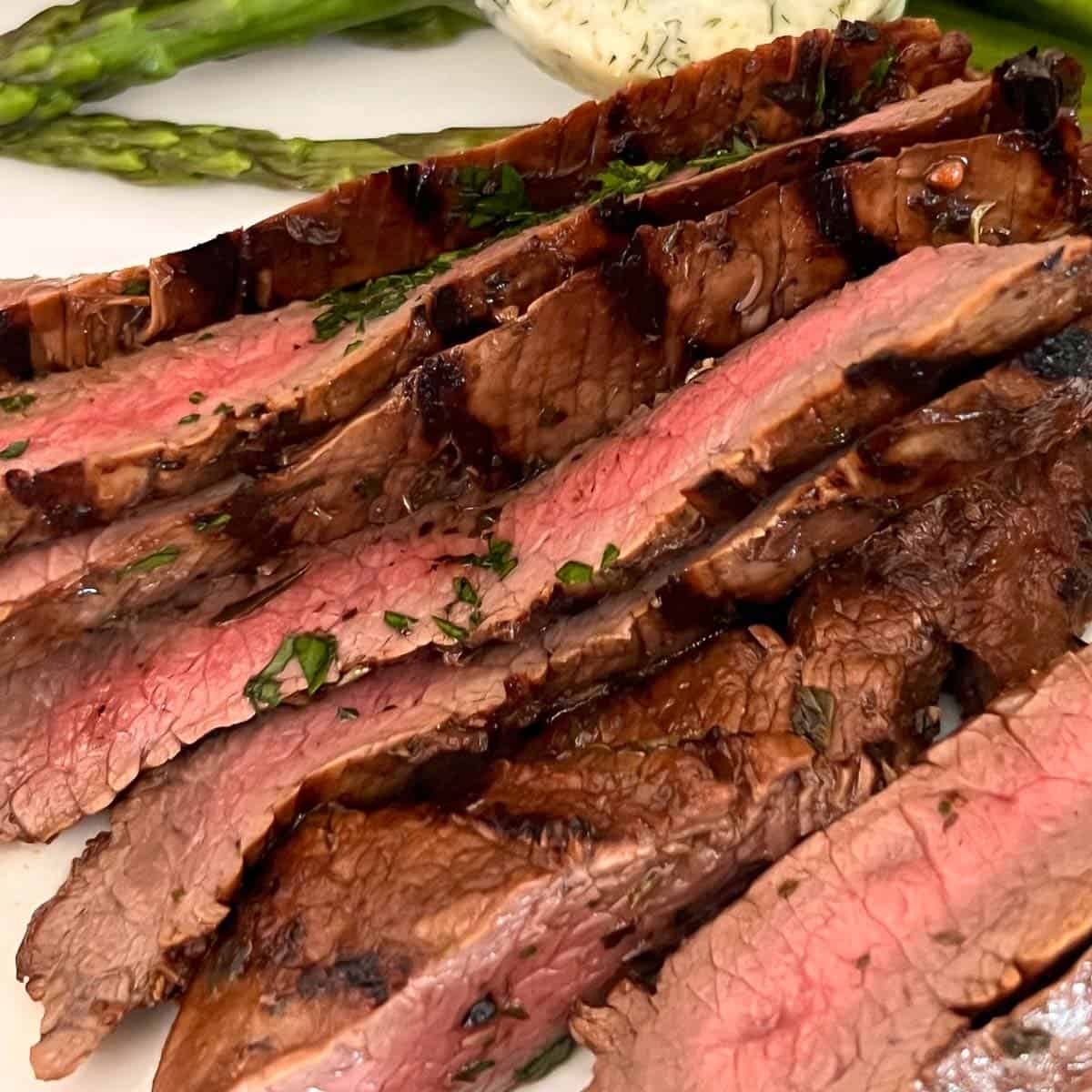 Recipe
Comments
Save
Go to Collections
This post may contain affiliate links. Please read my
disclosure policy.
This steak marinade is perfect for grilling season. It's easy to make and completely foolproof. Let me show you how to cook a tender, juicy, and perfectly seasoned steak.
This marinade recipe is super flexible you can switch up the seasonings. Steak marinade adds flavor and helps to tenderize meat. Perfect for summer grilling.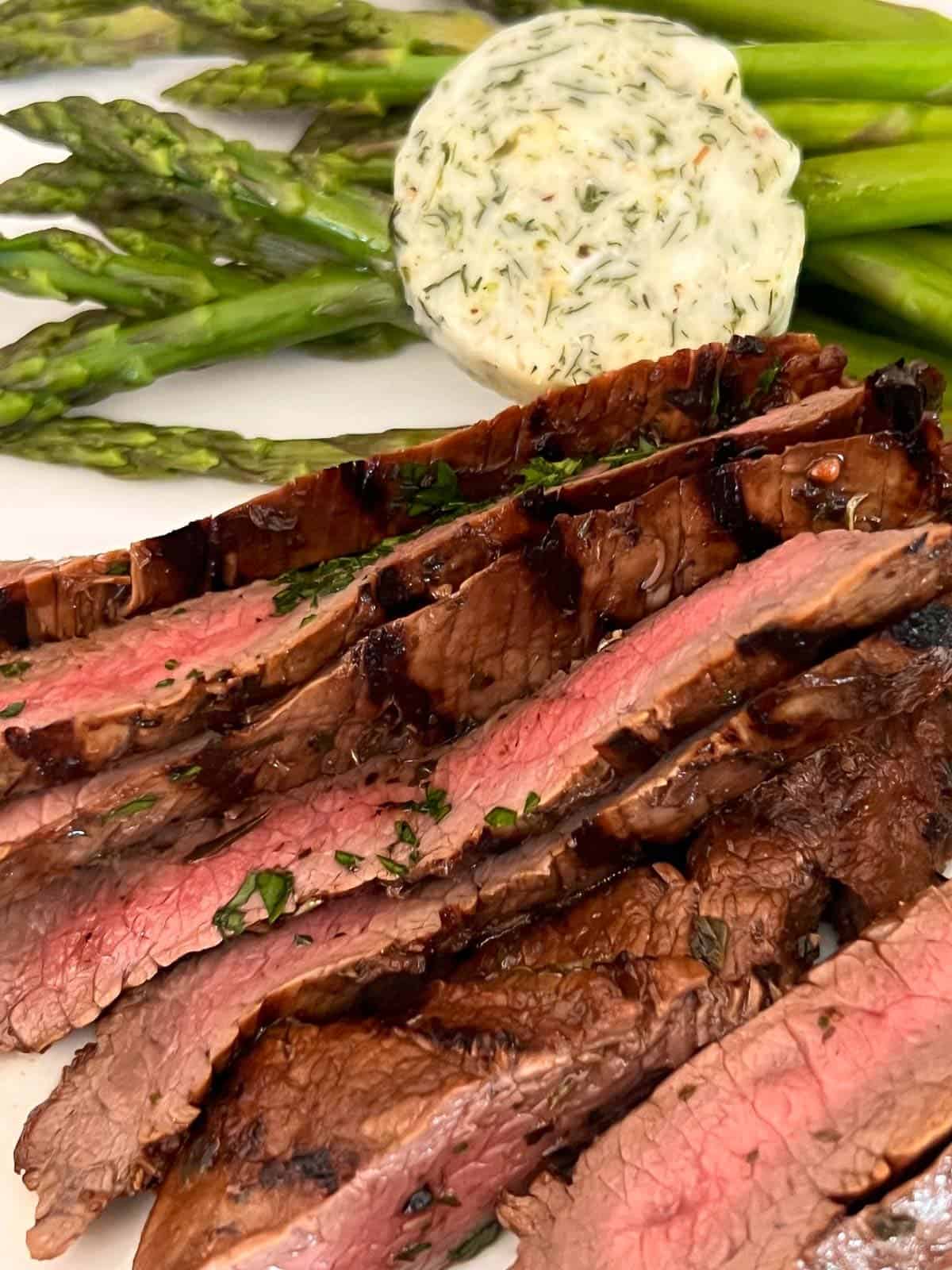 Steak Marinade Recipe
The best steak marinade adds savory flavor to your favorite steak. The acid in a marinade tenderizes the meat by breaking down tough proteins. For this reason, you want to use it on tougher cuts of meat.
Tender cuts of beef are cut from the area of the cow that is less worked. They are naturally flavorful and well-marbled. It's better to use a spice rub or simply salt and pepper to season these more expensive cuts of meat.
Expensive cuts of meat like filet mignon or porterhouse steaks need no marinating. They are tender, juicy, and flavorful as they are.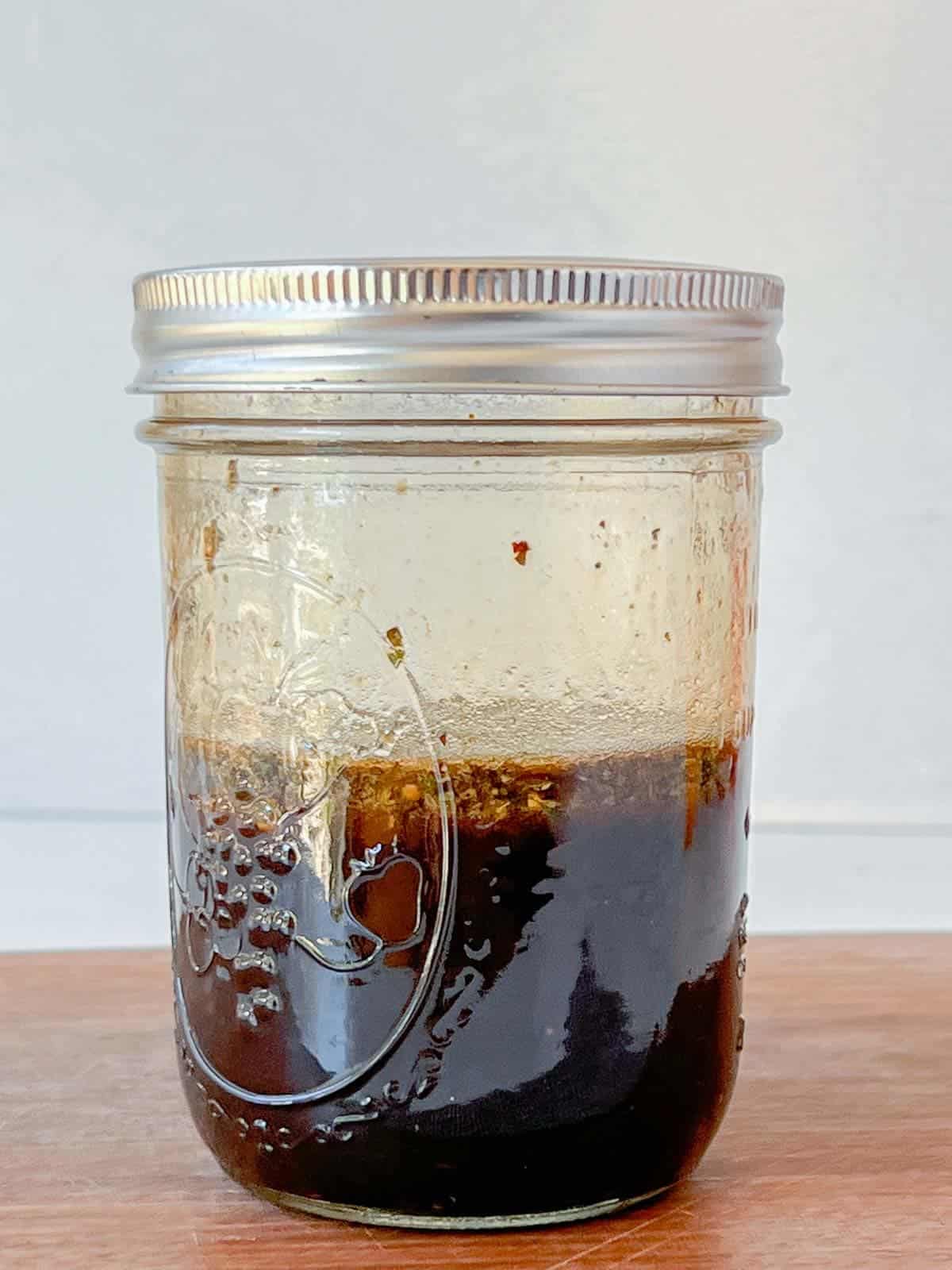 Best Cuts of Meat To Marinate
Kabob meat. Which is usually cut from the sirloin. This cut of meat is lean and has a great beef flavor.
Flank steak. Lean steak with intense beef flavor. It's perfect for marinating, grilling, or slicing thin for your favorite stir fry or beef fajitas.
Skirt steak. The inside and outside skirt cuts are great for grilling or making fajitas and carne asada.
Sirloin tip. A marinade adds even more flavor and tenderness to this inexpensive cut of beef. Sirloin is perfect for grilling.
Bottom round. Marinate this cut and grill or broil it. Slice thin before serving.
Eye of round. This smaller value cut of meat is great when marinated and either grilled or pan-seared.
Top round. Another inexpensive roast cut that I perfect for broiling or slow roasting in the oven.
Strip steak. Strip steak is tender and juicy without a marinade, but I like to use a marinade to add extra flavor to a New York Strip before grilling.
Ingredients for Steak Marinade
The basic components of a marinade are acid, oil, salt, and seasoning.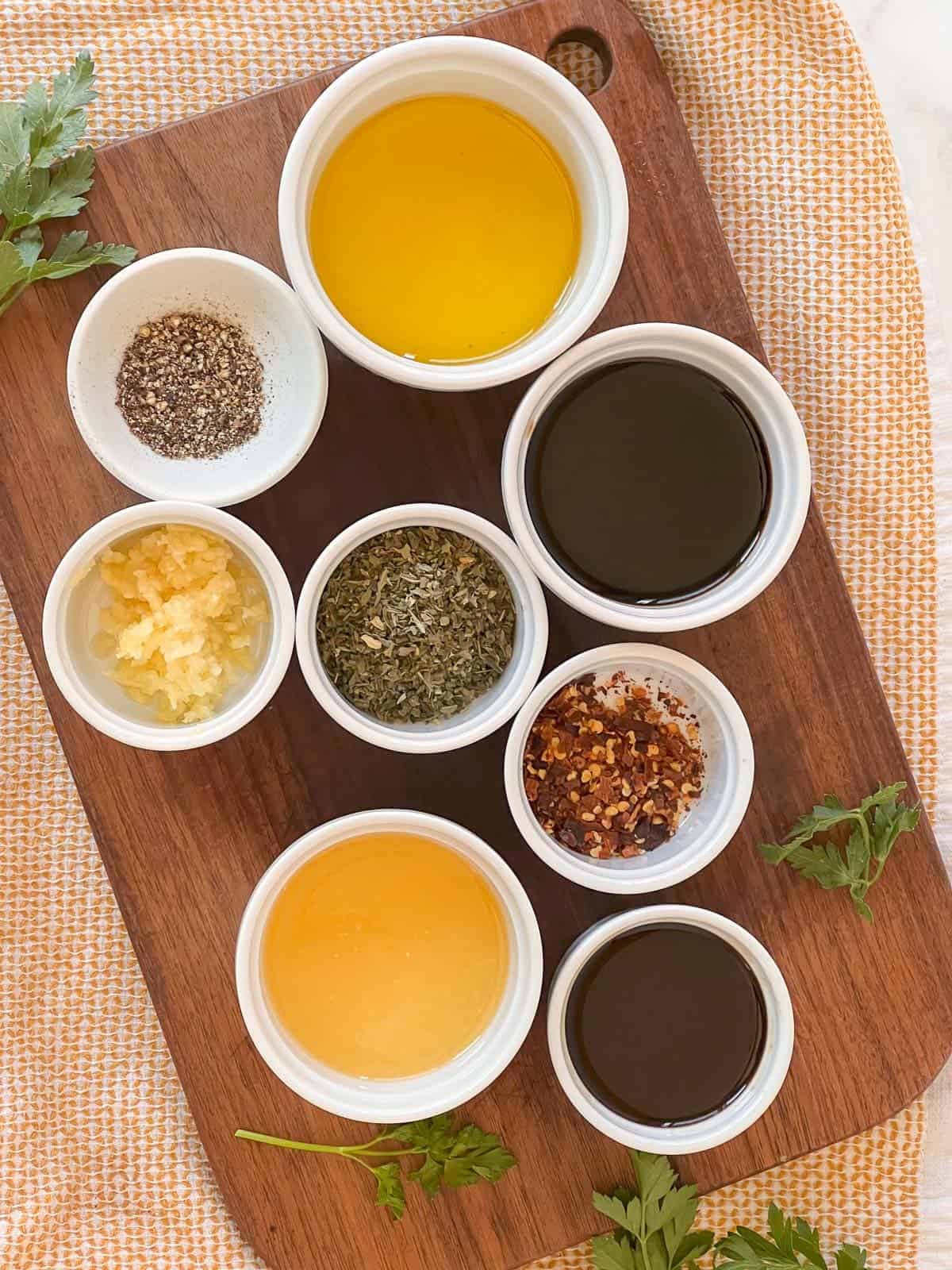 Soy sauce.
Worcestershire sauce.
Lemon juice. You can also use red wine vinegar or balsamic vinegar.
Olive oil. Or another neutral flavored oil.
Italian seasoning. Or another spice blend, like Greek Seasoning or even Taco Seasoning.
Garlic. Or garlic powder.
Black pepper.
Crushed red pepper.
Steak Marinade Variations
The basic components of a marinade are the same, but you can change some of the spices to get the flavor you crave. You can find the details in the recipe card.
Teriyaki marinade. Soy sauce, rice wine vinegar, ginger, garlic, sesame oil, and crushed red pepper. Add a little brown sugar for sweetness.
Mexican: Dark beer, minced garlic, lime juice, oregano, cumin, olive oil.
Greek: Red wine vinegar, Cavendar's Greek seasoning, olive oil.
Expert Tips For Marinating Steak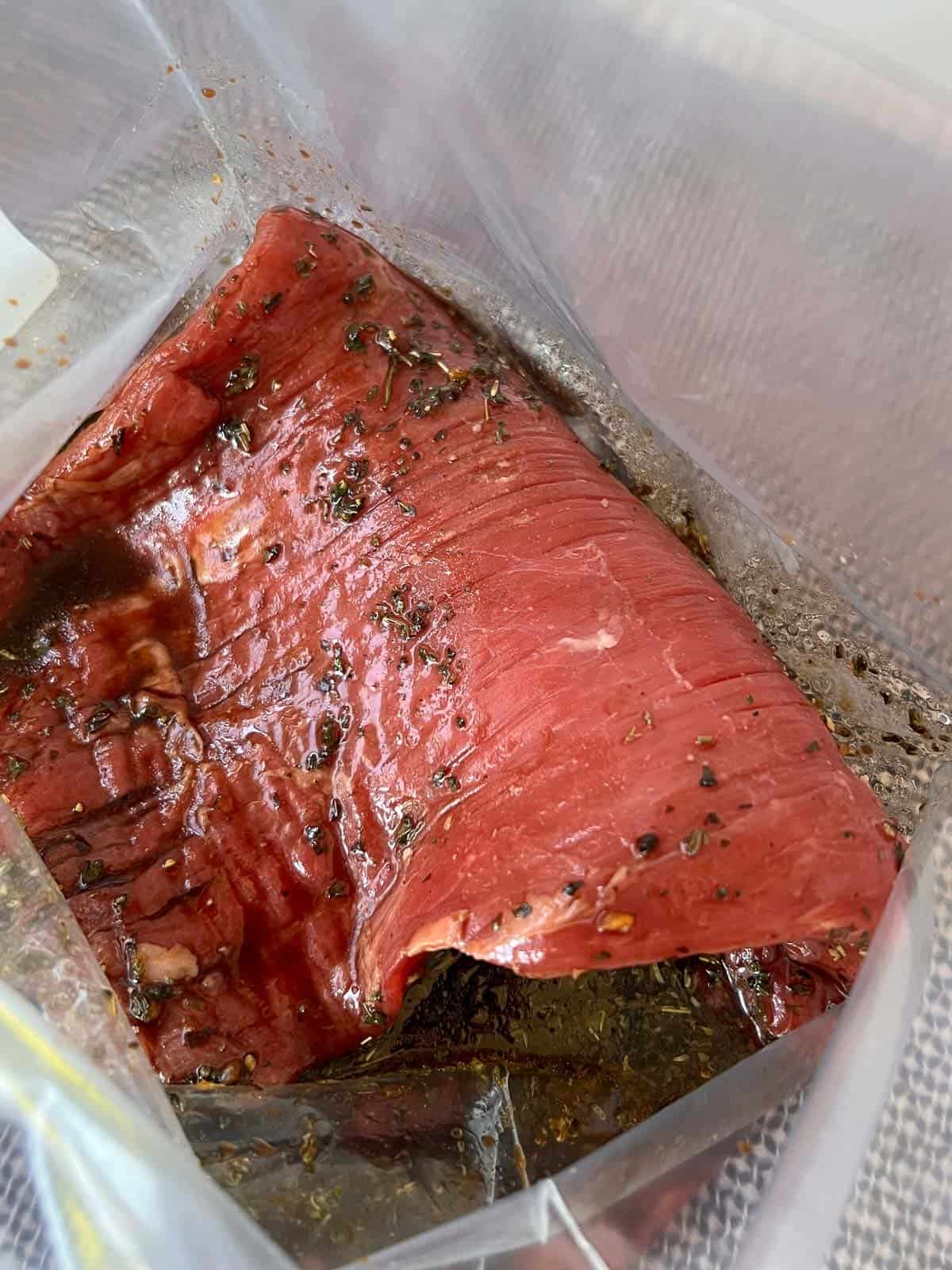 How long should I marinate a steak?
The longer you marinate steak, the more tender it will become. However, if you marinate it too long, it can become mushy. You don't want that.

At room temperature, a steak can marinate for up to two hours.

In the fridge, steak can be marinated overnight.

In the freezer. You can add a marinade to the meat, seal it, and store it in the freezer until you cook it. Frozen steak is best if it's used within 12 months.
Why marinade steak?
Marinating steak allows you to add flavor and tenderness to steak.

The acids in the marinade break down the proteins yielding a more tender piece of meat.

Marinating also gives the seasoning time to perfuse the steak and add flavor throughout the meat instead of just on the surface.
How To Cook Steak
After marinating, steak can be cooked in several different ways. A few techniques that you can try are:
Grilling: Get the full guide on grilling the perfect steak.
Broiling
Sous Vide
Stir fry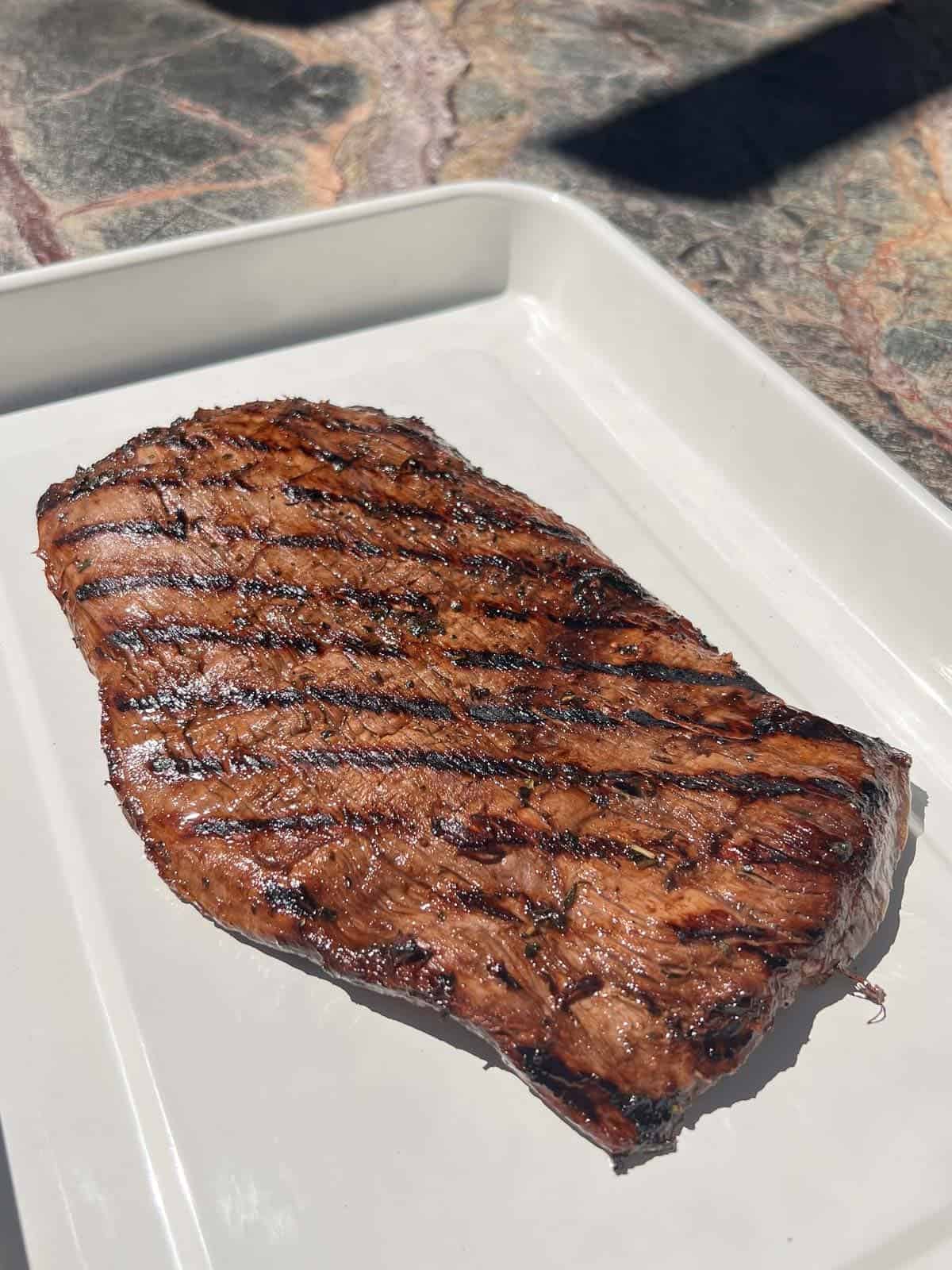 What To Serve With Steak
Steak deserves to have a worthy side dish. Keep it simple with flavorful compound butter, or add your favorite salad. And of course, who doesn't love a side of carbs?
Condiments For Steak
Salads
Hungry For More Beef Recipes
Leave A Review
Did you make this recipe? I'd love to hear about it. Leave a comment, and don't forget to leave a 5 ★ review.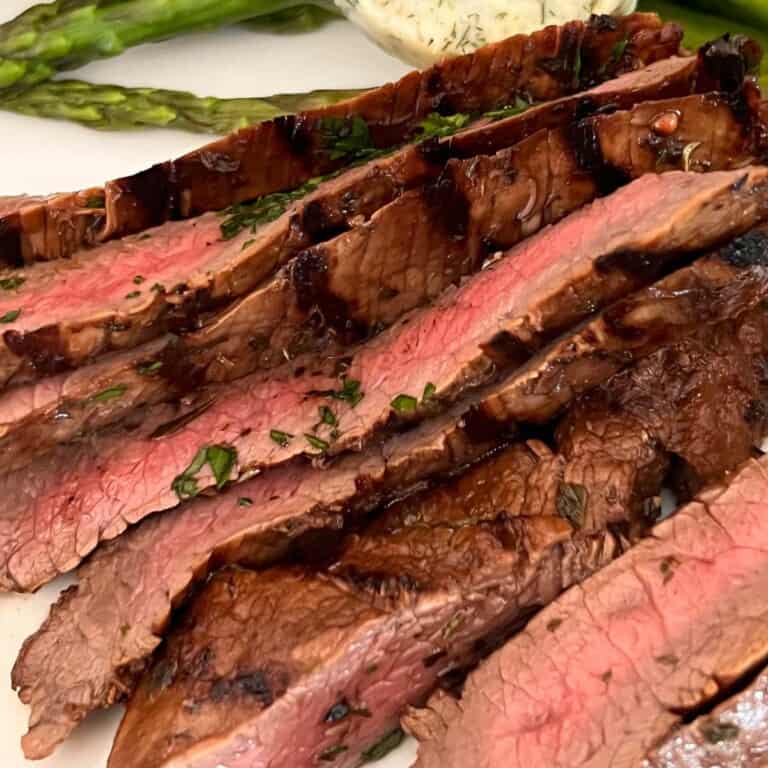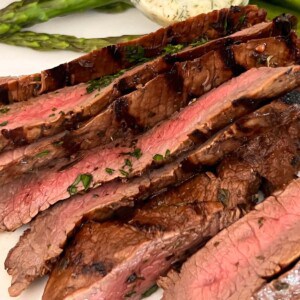 Steak Marinade Recipe
This marinade recipe is super flexible you can switch up the seasonings. Steak marinade adds flavor and helps to tenderize meat.
Instructions
Mix together all of the ingredients together and add your favorite steak.

⅓ cup soy sauce,

⅓ cup lemon juice,

¼ cup Worcestershire sauce,

¼ cup olive oil,

2 to 3 cloves garlic,

2 tablespoons Italian seasoning,

1 teaspoon sea salt,

½ teaspoon black pepper,

½ teaspoon crushed red pepper

Marinate the steak for 2 to 4 hours. Up to overnight for tough cuts of meat.
YOUR OWN NOTES
Nutrition
Calories:
159
kcal
Carbohydrates:
8
g
Protein:
2
g
Fat:
14
g
Saturated Fat:
2
g
Sodium:
1890
mg
Fiber:
1
g
Sugar:
3
g
Calcium:
69
mg
Iron:
2
mg