I love making recipes that are delicious leftovers. I'm kind of a leftover junkie. Although I love to cook – I also have a life too! When I'm creating a recipe it has to meet certain criteria. It has to be healthy, it needs to be fast, and it has to taste just as good or even better right out of the fridge.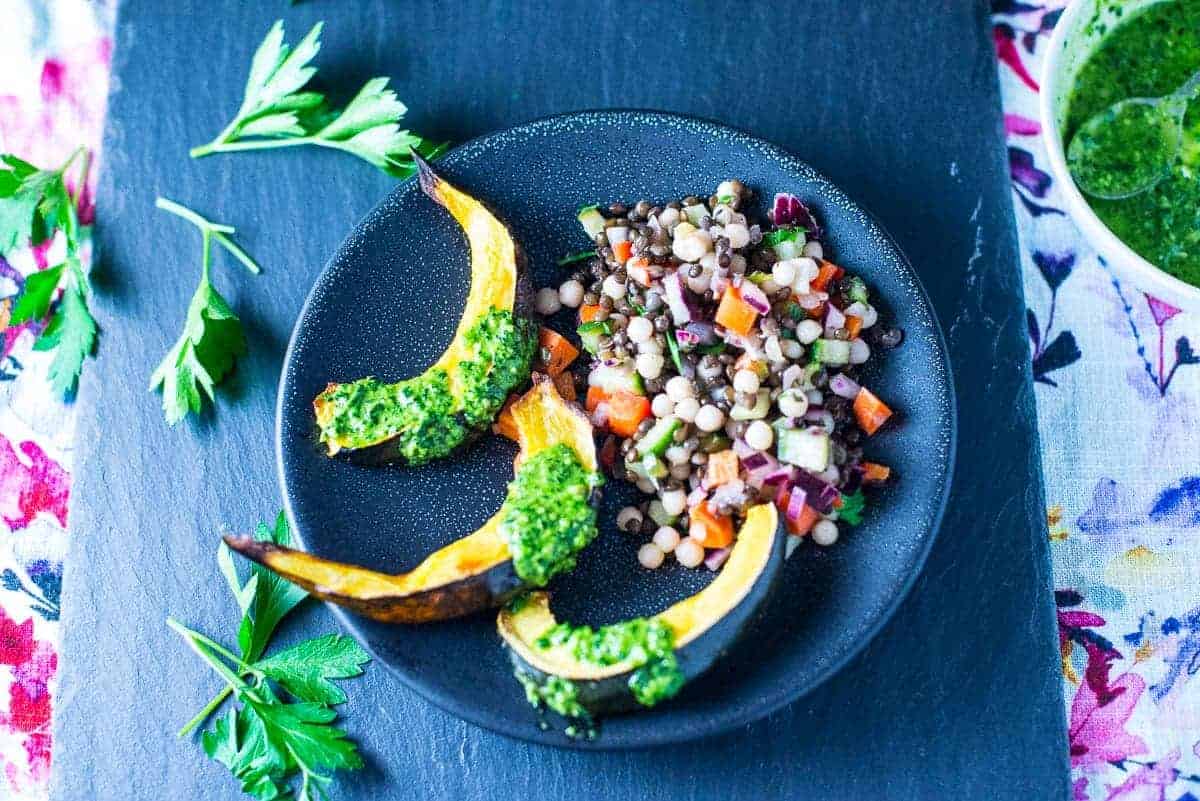 Colorful and delicious! The perfect side when guests are coming.
Disclaimer: This post does contain affiliate links. Please see my Affiliate Link Policy All opinions are my own.
I use the larger Lebanese couscous for this salad.
But you can just as easily make this salad with smaller Moroccan couscous.
The black beluga lentils are awesome because they stay nice and firm and keep well in the fridge without getting smooshy.
I also love the way that the black lentils look in this salad.
The larger couscous and the black lentils along with the small diced veggies give this salad a hearty texture.
If you can't find beluga lentils you can order them here or just substitute your other favorite lentil.
This easy pasta salad has a great flavor that gets even better in the fridge overnight.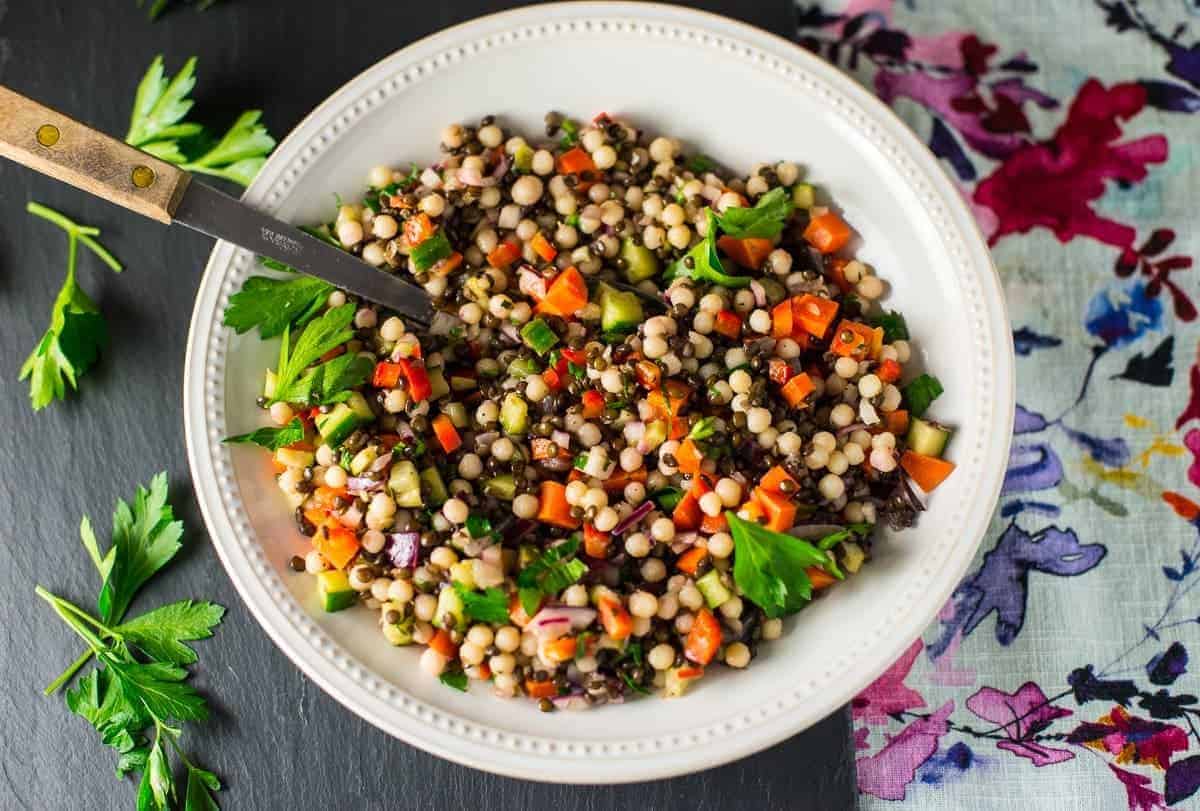 This salad is gorgeous and super tasty! It's definitely company-worthy.
Couscous salad is a recipe that is great for storing in the fridge.
I like to serve it on our all-veggie nights with roasted acorn squash and kale pesto.
Not doing veggie night? This pasta salad is also a fantastic side dish with broiled or grilled chicken or fish.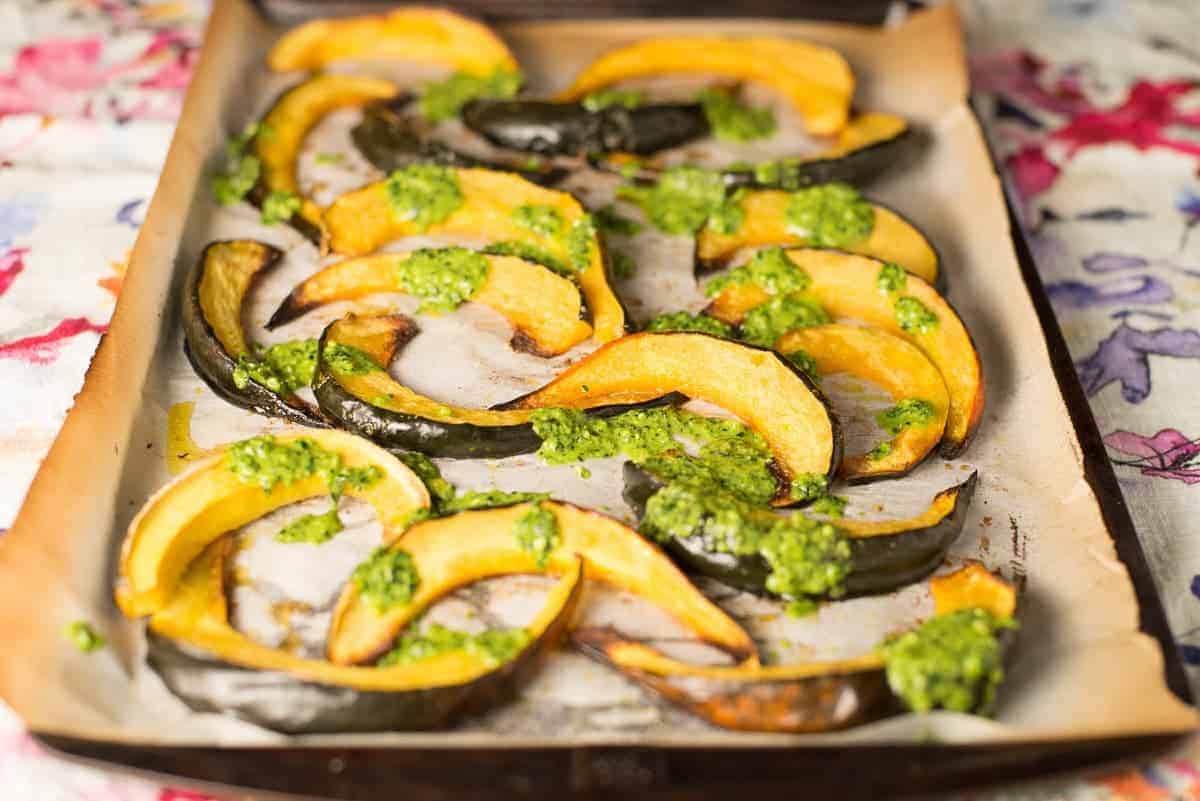 Easy and super impressive. Roasted acorn squash and kale pesto is a gorgeous and healthy dish.[/caption]
Other recipes that you might that you like:
What to serve with couscous salad
Kale Pesto with Roasted Squash
Did you make this recipe? If you loved it, make sure you leave a 5-star review and a comment! 👇
I love to hear from you! ➡️Follow me @foodologygeek on your favorite social channel! Facebook, Instagram, OR Pinterest.
SaveSave
SaveSave
SaveSave
SaveSave
(Visited 120 times, 1 visits today)