Mini Pumpkin Pies with Sweet and Fluffy Italian Meringue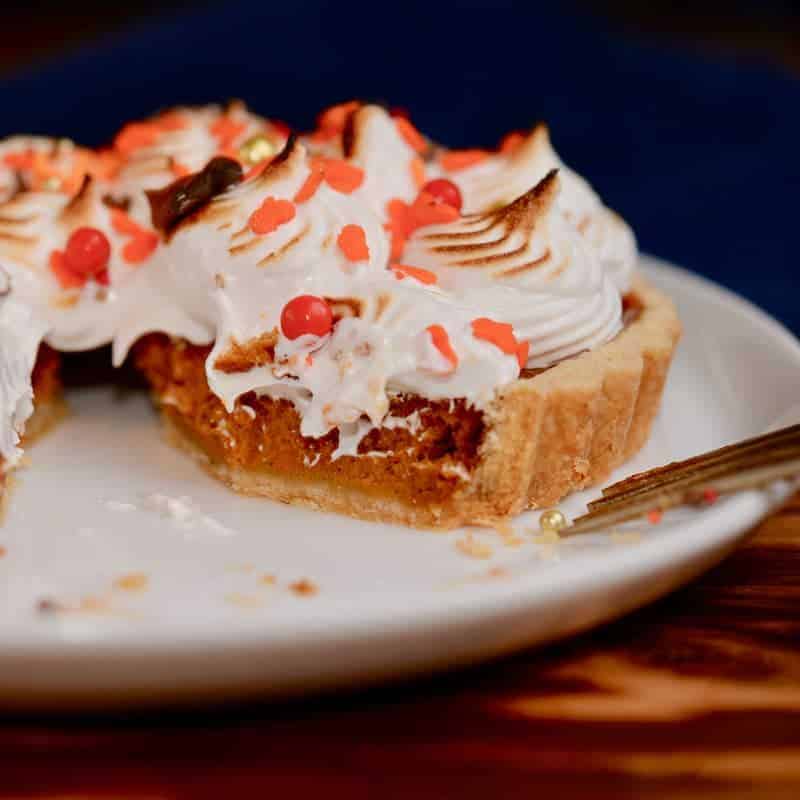 Recipe
Comments
Save
Go to Collections
This post may contain affiliate links. Please read my
disclosure policy.
These fantastic mini pumpkin pies are like having the best pumpkin pie recipe you've ever had in a cute little personal-size package. The tart crust is always flakey and never soggy, and the filling is full of pumpkin spice and not too sweet!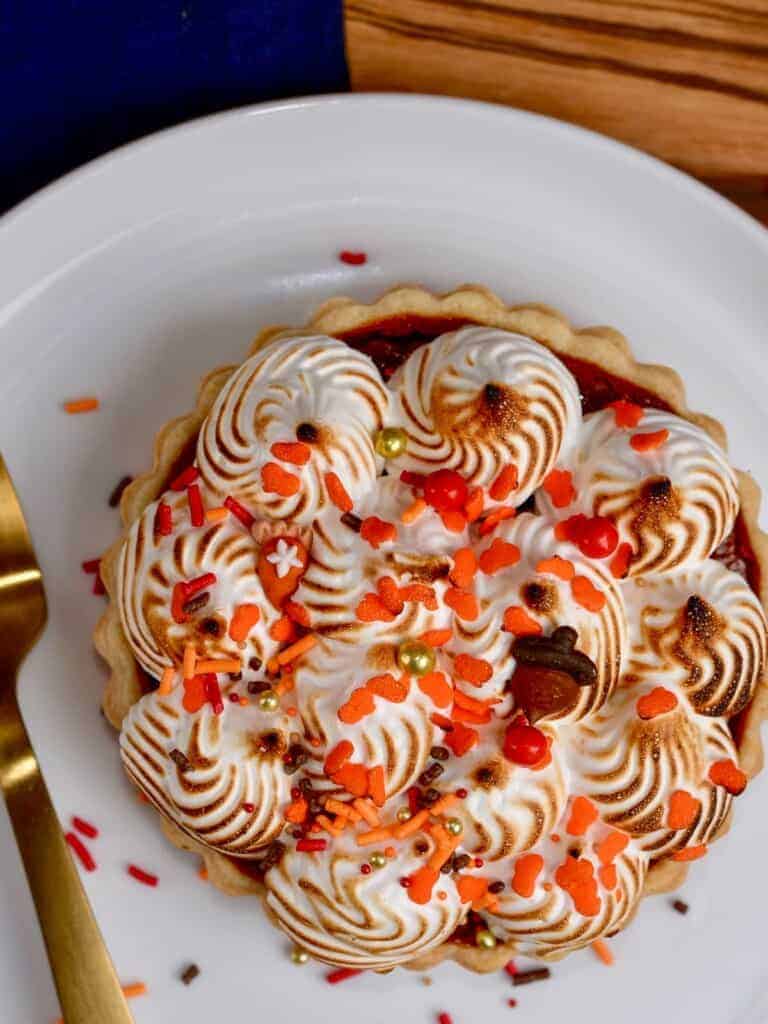 Have you felt intimidated by making pumpkin pie from scratch? If so, then hang on let me teach you how to make my Grandma's pumpkin pie recipe step-by-step.
I've modified this recipe to make cute little pumpkin pie tartlets. If you'd rather make a full-sized pie check out my Classic Pumpkin Pie Recipe or my Vegan Pumpkin Pie Recipe.
These Mini Pumpkin Pie Tartlets are easy to make. I love them because they are also easy to transport if you have to take them on the road. Plus, they freeze well so you can have a slice a pie whenever you are craving one.
I topped these with Italian meringue, but this is totally optional. Most of the time I leave it off and just add a metric ton og whipped cream.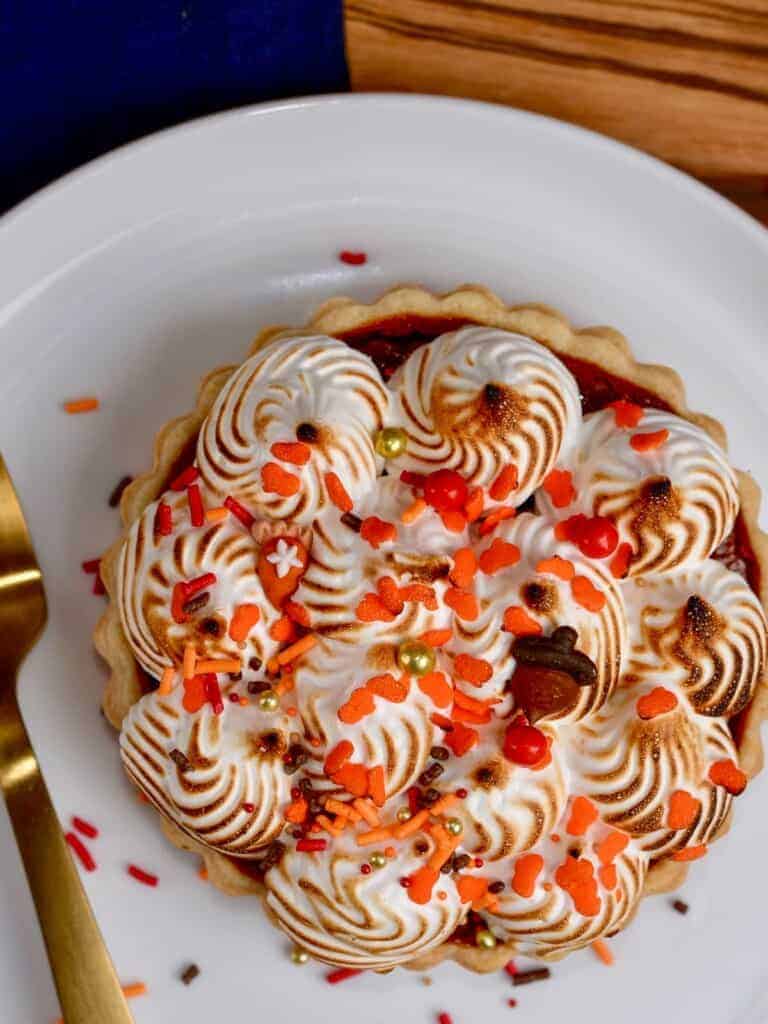 Pumpkin pie is a Thanksgiving pie tradition.
As a kid, I hated pie. I just never really liked the pie crust. Hmmm, What?!
I know – I'm different. But my Grandma's pumpkin pie was different; I loved it! It was all about the filling – and the maximum amount of whipped cream that I could manage to fit on a slice of pie without looking like a complete glutton!
I'd keep it low-key by just adding maybe, a mere cup and a half of whipped cream on top of my pie slice. Seriously, guys, it was nearly impossible to see the pie under all of the ridiculous amounts of whipped cream.
Then, I'd eat the whipped cream and the filling while carefully leaving the crust behind. As an adult, and of course, after testing hundreds of pie crusts, I'm now a pie crust fan. And, of course, I will share my foolproof pie crust recipe with you too!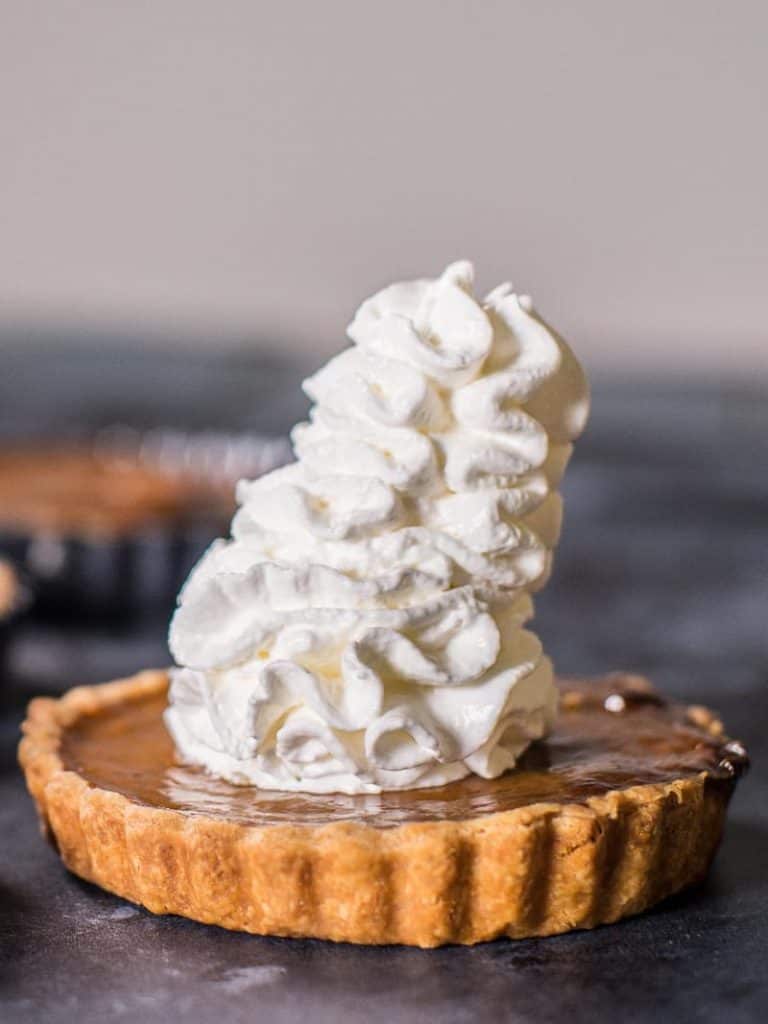 How To Make Pumpkin Pie
Start with the perfect pie crust dough.
Use the best pumpkin pie spice.
Make a delicious homemade pumpkin pie filling.
Bake the mini pumpkin pies to perfection.
This easy pumpkin pie recipe makes a delicious full-sized pie or six Mini Pumpkin Pie Tartlets.
Pumpkin Pie Crust
I've used different pie crust recipes over the years, but after much experimentation, I settled on a favorite last year. This pie dough is perfect for any pie and is also delicious when used as a tart crust.
It's a super-easy buttermilk pie crust that is tender, flaky, and flavorful. You make it in a food processor, and it always comes out perfect. I know if you make this pie crust, it will be the one you go back to yearly.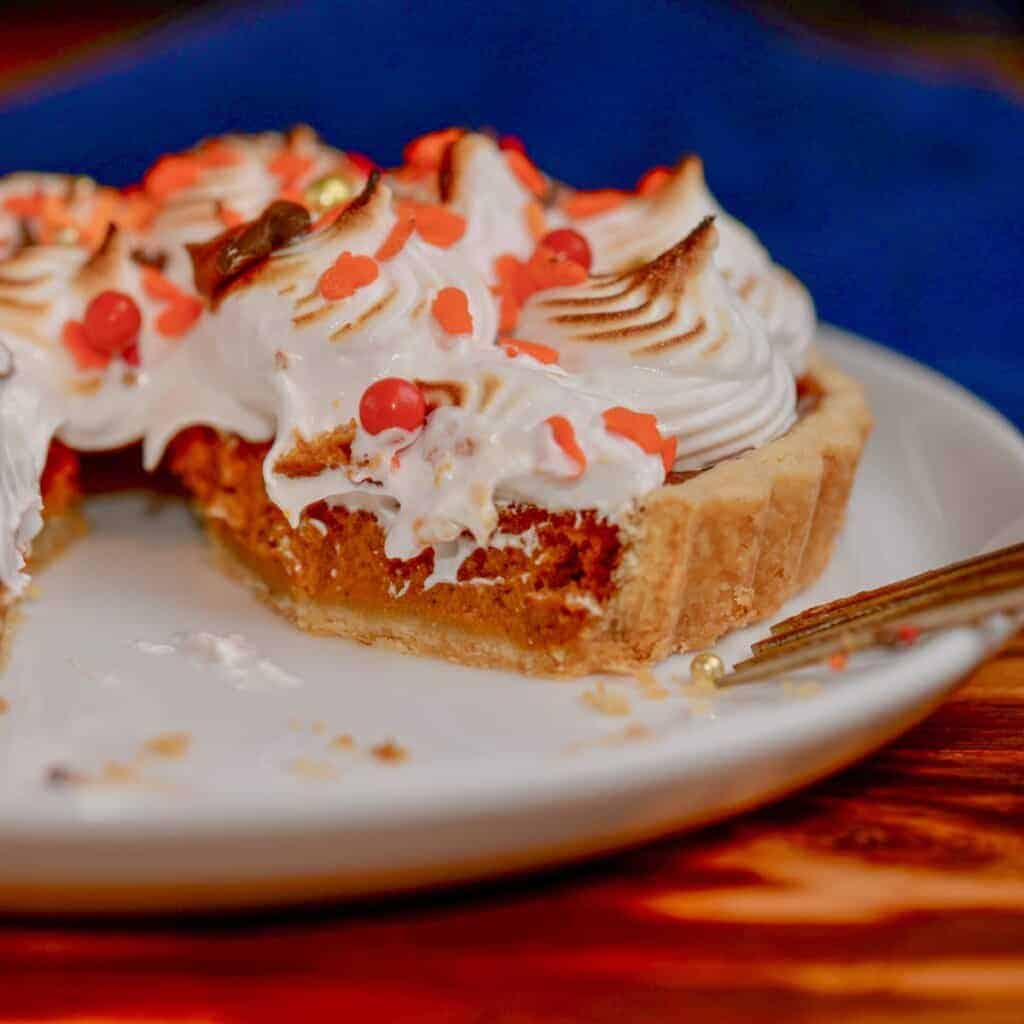 Pumpkin Pie Crust Recipe
2 ½ cups of all-purpose flour
2 tablespoons of granulated sugar
¾ teaspoon of Kosher salt
1 cup of unsalted butter, very cold
½ cup of full-fat buttermilk
How To Make Perfect Pie Crust
Check out all of my helpful tips for making pie crust in my post on how to make the ultimate flakey.
Pumpkin Pie Filling
The best pumpkin pie starts with the best pumpkin pie filling.
This pumpkin pie filling has an amazing consistency, not to mention the spice and sweetness of the pumpkin filling is perfect!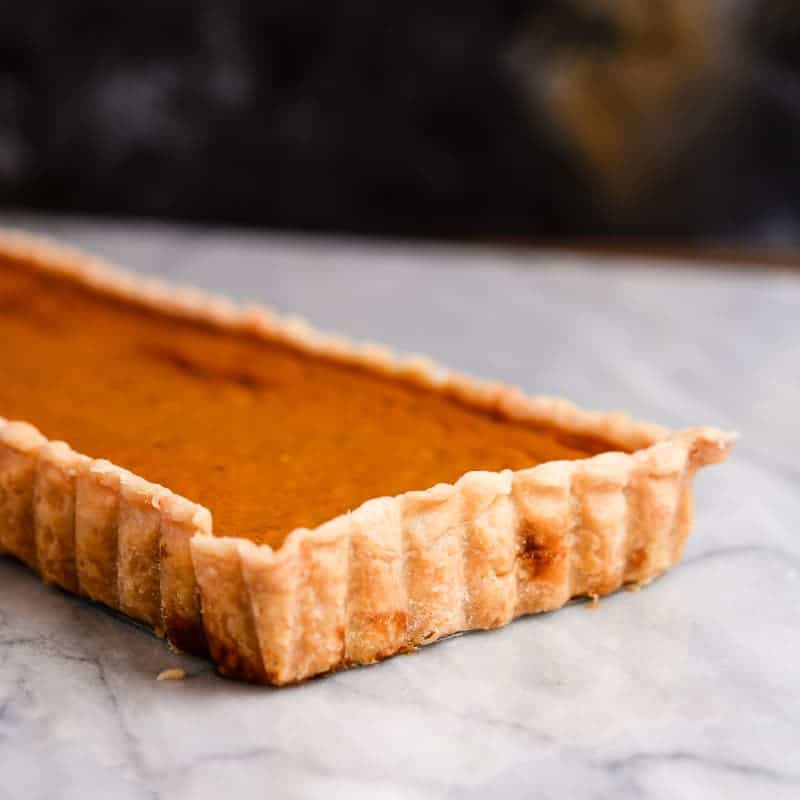 Pumpkin Pie Filling Recipe
1 cup of evaporated milk
2 cups of pumpkin puree, canned or fresh
¼ cup of honey
⅓ cup of granulated sugar
2 teaspoons of pumpkin pie spice
2 eggs
One thing that makes the flavor of this pumpkin pie so special is the addition of honey. The second "secret ingredient" is my Grandma's Pumpkin Pie Spice Mix.
I loved the pumpkin spice flavor of this pie so much that I reverse engineered the pumpkin spice recipe so that I could make a huge batch and then use it in other recipes like my Maple Spiced Pumpkin Oatmeal and my Buttermilk Pumpkin Donuts.
How To Make Pumpkin Pie Spice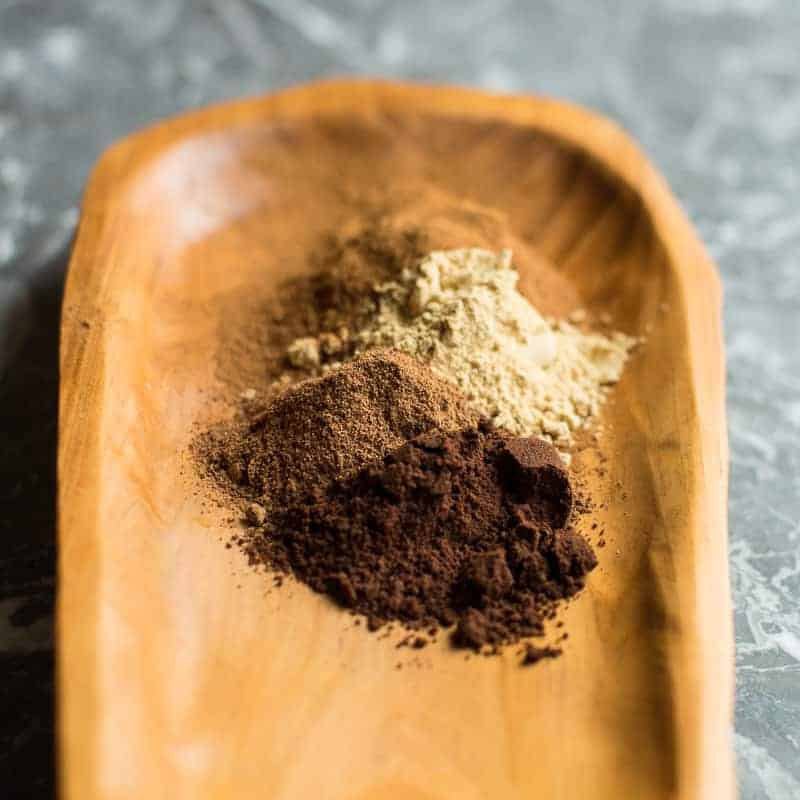 Pumpkin pie spice is easy to make and can be stored in an airtight container so that you can use it all year long.
Pumpkin spice is made of cinnamon, ginger, cloves, and nutmeg. It adds fall flavor to everything.
How To Make Pumpkin Pie From Fresh Pumpkin
I've made fresh pumpkin pie several times. Roasting a few sugar pumpkins does add an extra step. But it's a really easy extra step.
Sugar Pumpkins are what I use when making a fresh pumpkin pie filling. This variety of pumpkins has a savory-sweet flavor and a dense but smooth texture when roasted.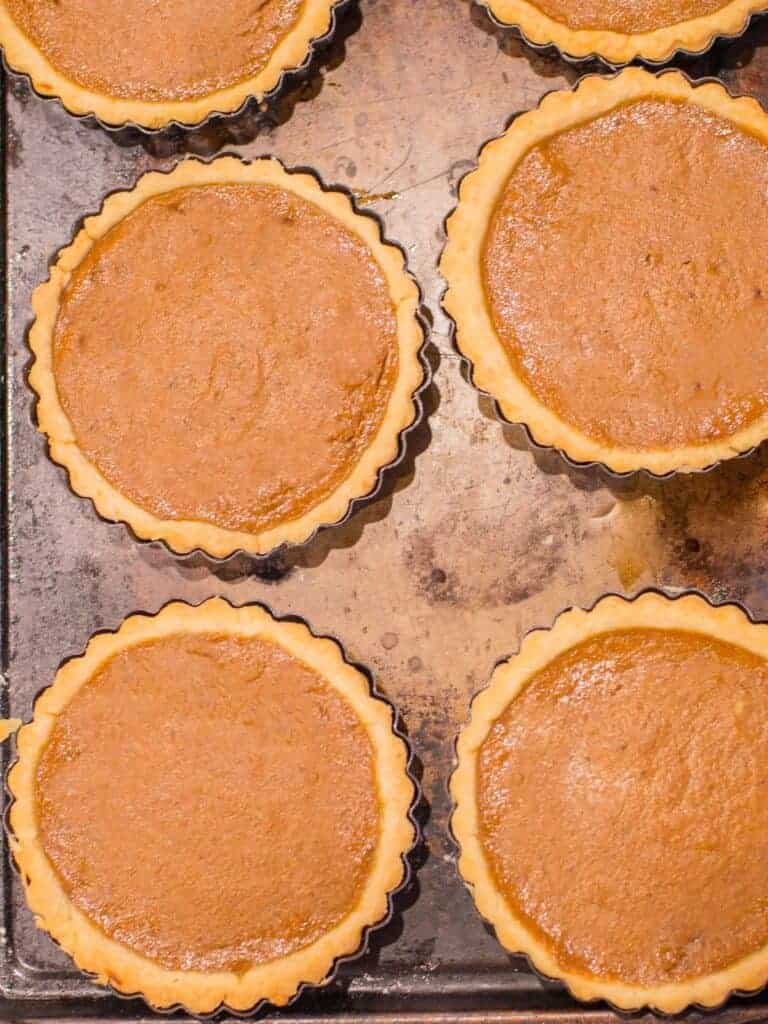 How To Cook Pumpkin For Pie
You can use this method for a fresh pumpkin pie recipe or pumpkin soup.
Essentially, you can use this method for any recipe for pumpkin puree. Jack-O-Lanterns are breeds for carving, so they don't always have the best flavor for cooking. Look for sugar pumpkins.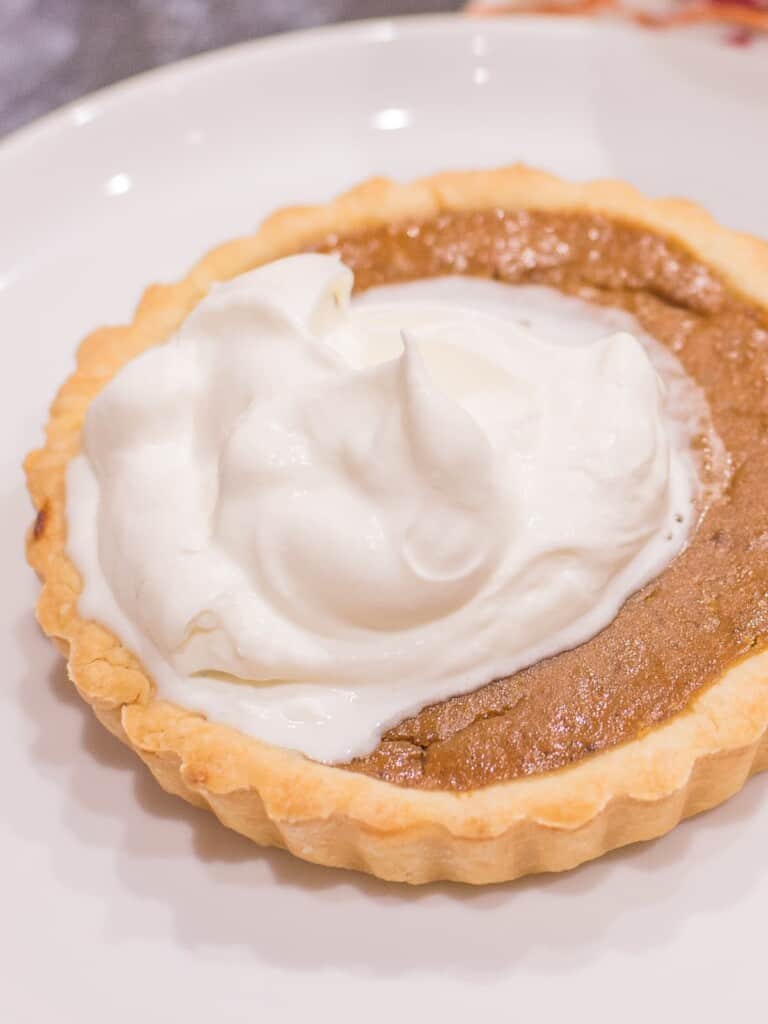 Start with Sugar Pumpkins; they are usually available in the produce section during the holidays.
Preheat the oven to 400℉
Line large baking sheets with parchment paper.
Cut the pumpkins in half with a large sharp knife.
Remove the seeds and pulp using a spoon.
Place them cut side down on the lined baking sheets.
Bake for 40 minutes to an hour. Time will vary depending on the size of your pumpkin. The pumpkin is done with the flesh is soft and scoops out easily
Once the pumpkins are cool, scoop out the flesh. Use the equivalent amount in your recipes.
PRO-TIP: If the pumpkin flesh seems too chunky, you can run it through your food processor or high-speed blender.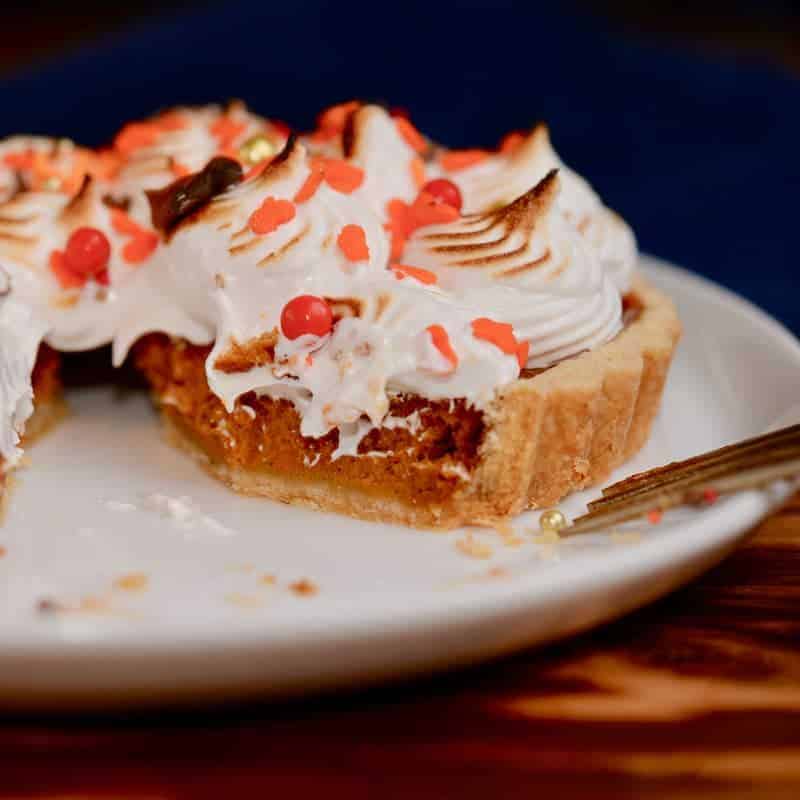 Now That You Have the Best Pumpkin Pie Recipe
You can relax and enjoy the holidays!
There is so much going on in our busy lives that sometimes it's hard to be grateful!
It's easy to get bogged down by the logistics of the holiday season: travel plans, family visits, and all the cooking, cleaning, and shopping that goes along with the holidays.
I tend to feel overwhelmed and stressed, so much so that I can forget the true meaning of the holidays.
Thanksgiving should be a time to reflect on the things reasons that we are grateful for. Don't let your gratefulness get overshadowed by all shopping and buying a bunch of crap for our loved ones.
I escape from all the holiday stress by getting in the kitchen and recreating the food I grew up with, especially nostalgic holiday treats.
Being a military brat, we couldn't always spend the holidays with distant relatives, but we could put the same food on the table. Sharing these memories brought a sense of closeness and togetherness even when family was far away.
Other Pumpkin Recipes
Other Holiday Recipes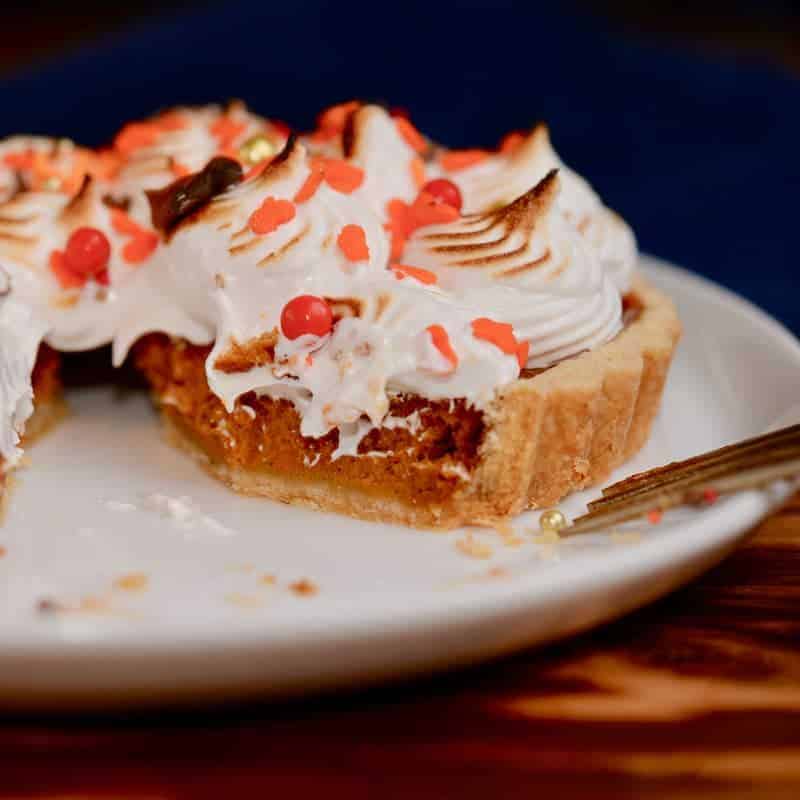 Pumpkin Pie Tartlets
Little hand held pumpkin pie tartlets.
Ingredients
Italian Meringue
4

egg whites

½

teaspoon

cream of tartar

1

cup

sugar

(affiliate link)

½

cup

water
Instructions
Pumpkin Pie Filling
Combine sugar, salt and spices.

Stir in pumpkin and honey.

In a saucepan heat milk, add pumpkin to the mixture.

Add beaten eggs to the mixture.

Pour into a pie crust.

Bake for 10 minutes.

Reduce heat to 350℉ and bake for another 35 minutes.
Buttermilk Pie Crust
Add flour, sugar, and salt to a food processor with the metal blade. Pulse a few times.

Add cold, diced butter to bowl. Pulse until the mixture just starts to come together.

Turn machine on and add the buttermilk while it is running. Process until the mixture comes together in a ball.

Dump out and knead in any stray bits.

Roll in plastic and then refrigerate overnight (or at least a few hours).

Divide into 6 pieces and roll into balls.

Roll out and line 6 tartlet pans.
Italian Meringue
Add the egg whites and the cream of tartar to a mixing bowl.

Whip the egg whites until you have soft peaks.

Add the sugar and the water to a small saucepan.

Use a candy thermometer to monitor the temperature.

Heat over medium-high heat.

Heat the sugar mixture to 240℉. (do not touch the sugar, it is extremely hot and sticky)

Turn mixer on low and continue to beat the egg whites. Very slowly and very carefully add the hot sugar syrup.

When all of the sugar syrup is added, turn the mixer up to high speed and beat the meringue until the peaks are stiff and glossy.
Laura's Tips + Notes
This recipe can also be baked as a single large pie in one 9 inch pie crust.
You will have some extra dough left over after you trim the edges of your tartlets or pie. You can use this extra dough to make decorations for your tartlets, or to create a few pie crust cookies. I like cinnamon and sugar on mine!
YOUR OWN NOTES
Sign In to add your own private notes
Nutrition
Calories:
493
kcal
Carbohydrates:
39
g
Protein:
6
g
Fat:
36
g
Saturated Fat:
22
g
Cholesterol:
150
mg
Sodium:
1040
mg
Fiber:
2
g
Sugar:
34
g
Calcium:
177
mg
Iron:
1.6
mg