Impress the pants off your family and friends by making your own cranberry sauce this year! It's ridiculously easy - and it gives your house a scent of mulled spices!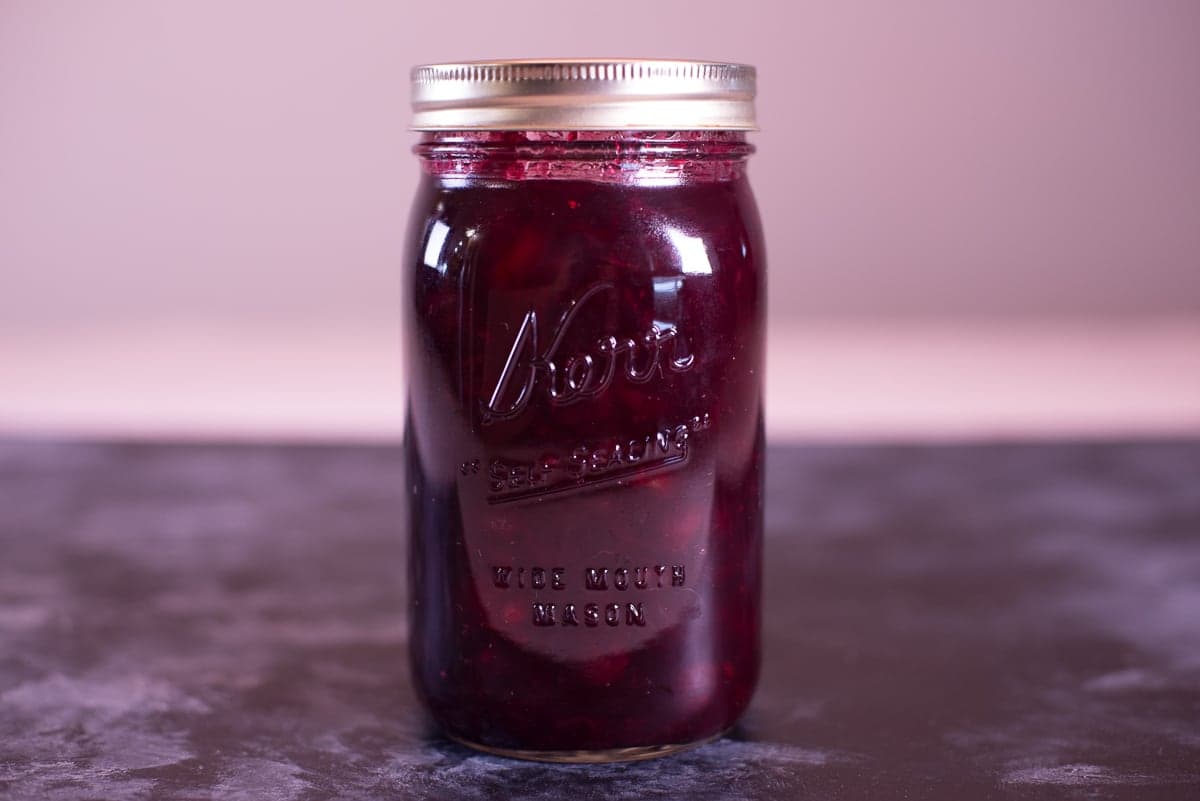 Sure you can still offer up a can of what my family fondly refers to as 'trailer-trash cran'.
It's Thanksgiving! The more culinary options the better, right? Plus, it's what we grew up with and holidays are all about traditions.
True confession: No matter how fancy the menu, our family table isn't complete without a can-shaped blob of jellied cranberry in the mix.
We always serve two kinds of cranberry sauce; 'with sticks' and 'without'. This recipe is my favorite 'with sticks' variety. (Not to worry, no 'sticks' were harmed making this sauce...nor does the recipe include any actual 'sticks.')
Everyone needs a friend like Fiona!
She knows everyone - and always has a creative solution for any dilemma. This includes selflessly sharing recipe ideas for entertaining. Trust me, this one doesn't disappoint.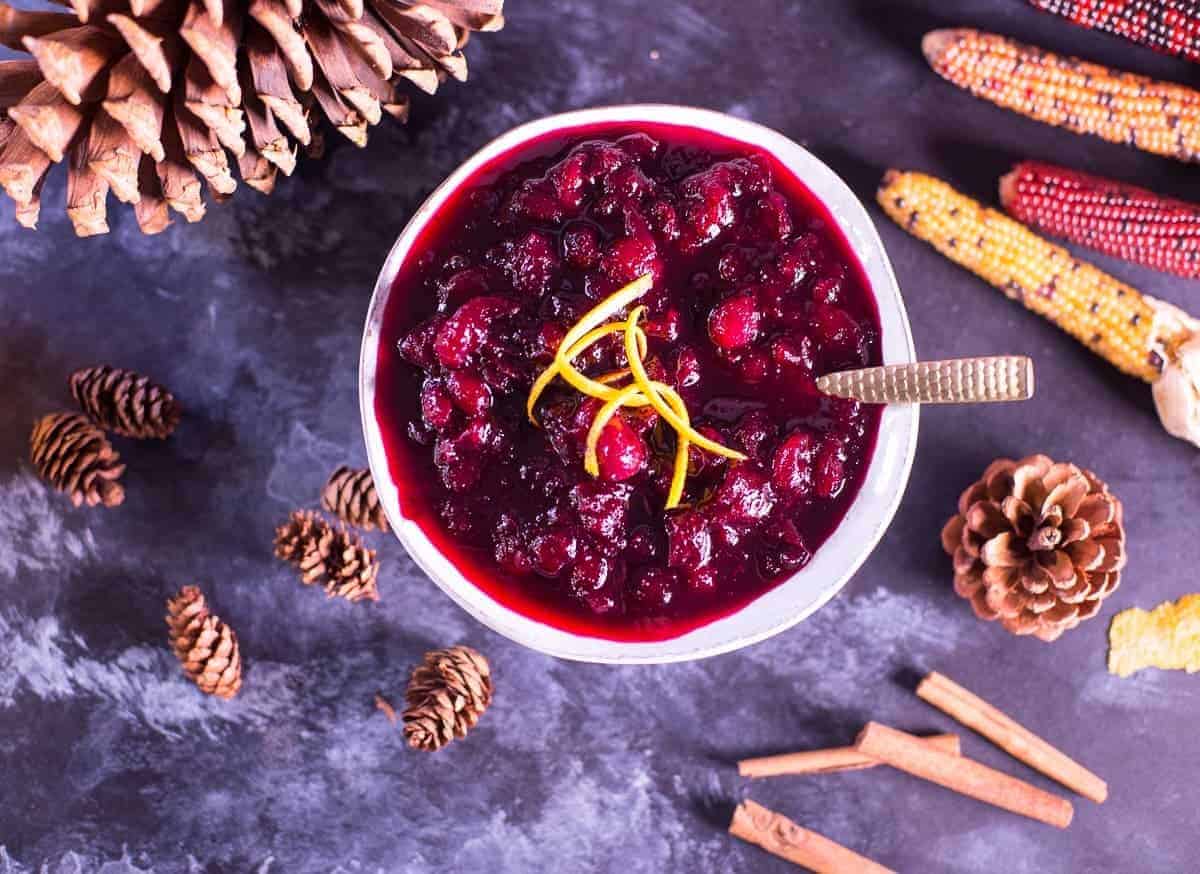 I don't know what I like better, the scent of the cranberries simmering on the stove, or the cinnamon and vanilla 'notes' in the resulting sauce.
It's fantastically delicious! Give it a try and let us know what you think!
Having any leftover cranberry sauce is also the perfect reason to make our Cranberry Streusel Coffee Cake.
The original coffee cake recipe uses my mother-in-law's Brandied Cranberry Sauce.
This alternative recipe is the fastest cranberry sauce you'll ever make, and it is absolutely delicious in its own right. Just in case you have no mulled cran leftovers, give this one a try.
Our suggestion: Try them both and the coffee cake too!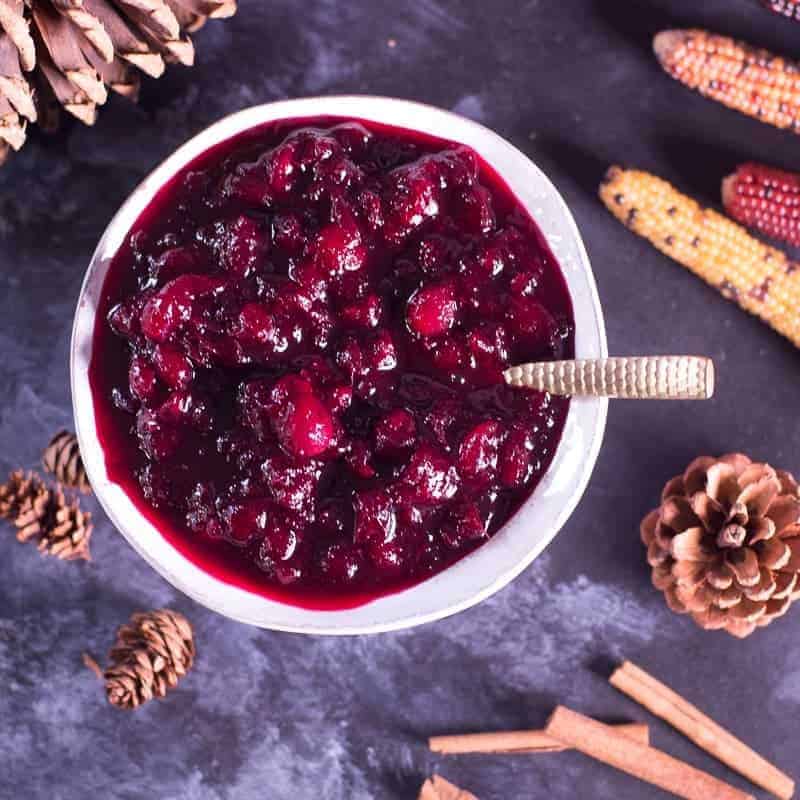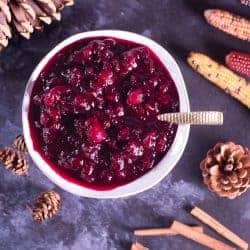 Mulled Cranberry Sauce
This mulled cranberry orange sauce is a perfect compliment to your holiday turkey. It is easy to make ahead of time. (The prep takes about 10 minutes...then you let it simmer. Your house smells AMAZING!)
Ingredients
Instructions
Combine all ingredients, except fresh cranberries in a non-reactive 3 quart saucepan. Stir to dissolve the sugar.

Bring to a boil. Reduce heat and simmer until volume is reduced by half. (The scent of this cooking is better an any mulling spices!)

Add fresh cranberries. Continue to simmer until the berries change color and burst. (You can hear them pop!)

Remove from heat. Stir gently with a whisk to break up the berries.

Remove the cinnamon stick and the vanilla bean.

Let stand at room temperature until cool. Cover and refrigerate for 24 hours to allow the flavors to blend. [Makes 6 cups.]
Nutrition
Calories:
89
kcal
Carbohydrates:
23
g
Sodium:
49
mg
Fiber:
1
g
Sugar:
20
g
Calcium:
5
mg
Iron:
0.1
mg
(Visited 141 times, 1 visits today)