Rich, creamy, and super decadent Pumpkin Cheesecake Bars! These bars are like the offspring of the perfect pumpkin pie and the most luxurious best cheesecake. Excellent pumpkin flavor topped with a cinnamon streusel and my Bourbon Caramel Sauce.
Cheesecake bars with the perfect pumpkin pie flavor then topped with a cinnamon streusel and homemade bourbon caramel sauce.
In my family, pumpkin is a definite favorite.
FUN FACT: The very second recipe I made for the blog was Pumpkin Old Fashioned Donuts. Make sure to check them out!
When Fall rolls around its time to bring all the Pumpkin Spice, from Warm Spiced Pumpkin Soup to Pumpkin Oats, we love all things pumpkin.
This year I a bringing you the world's most decadent pumpkin dessert ever!
This recipe features a version of my decadent Cheesecake recipe as a base and then incorporates my Grandma's Pumpkin Pie recipe. Then the whole thing is topped with the perfect Caramel Sauce.
These pumpkin bars are in your face — all the calories — all the creaminess — full stop — pumpkin deliciousness!
Perfect pumpkin bars start with the classic graham cracker crust.
I love using a traditional graham cracker crumbs for these cheesecake bars.
If you're feeling adventurous, you can substitute gingersnaps or even chocolate wafer cookies for the graham crackers. Just use the same weight equivalent, which is about 168 grams.
If you need this recipe to be gluten-free, swap in gluten-free graham crackers.
The crust is prebaked for about 8 minutes to make sure it is nice and toasty.
Let the crust cool while you mix up the cheesecake filling.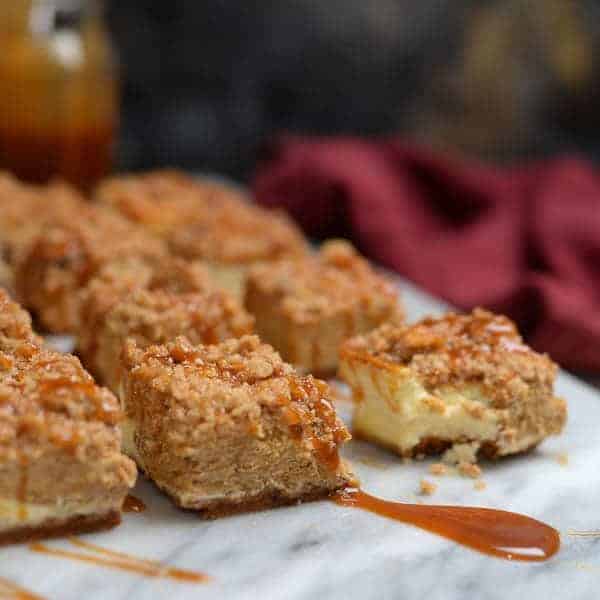 Then make a rich and creamy cheesecake filling.
For this recipe, you will start with a batch of plain cheesecake batter and then split it in half.
To one of the halves, you will add the pumpkin and pumpkin spice to create the pumpkin cheesecake layer. Yum!
Add the plain cheesecake layer to the cooled crust and then spread using a spatula or the back of a spoon.
You can chill this layer for about a half an hour if you want to make sure the layers are really defined. If you don't mind your cheesecake with a pumpkin swirl effect them go ahead and add the pumpkin layer right on top. You will get some marbling.
I have not tried this recipe with low-fat cream cheese or with dairy-free cream cheese. If you do try it, I'd love to hear about it.
Homemade Pumpkin Spice
I use my Grandma Sisson's Pumpkin Spice Recipe to make the pumpkin cheesecake recipe. I usually make a batch of it and then use it all through Fall baking seasoning.
Grab the recipe HERE!
Finishing Touches
The two finishing touches to the best pumpkin bars ever is a streusel topping and my Bourbon Caramel Sauce.
These are both optional. You can finish this fall dessert off with whipped cream alone, and it is still amazing. I leave it up to you.
I do, however, recommend NOT skipping Caramel Sauce. It's to die for!
Plus once you have a batch, you can eat it on ice cream or just pour it into your mouth right out of the bottle.
Caramel Sauce
Easy to make and easier to eat. This bourbon caramel sauce is the perfect addition to ice cream or apple pie. Sweet, bourbon-y, and just a pinch of salt. 10-minutes to the perfect caramelly goodness.
See The Recipe
Pin For Later
Homemade Salted Caramel Sauce Recipe
Rich, buttery caramel sauce. Easy to make. In just 10 minutes you can be pouring this caramel on. owl of ice cream.
See The Recipe
Pin For Later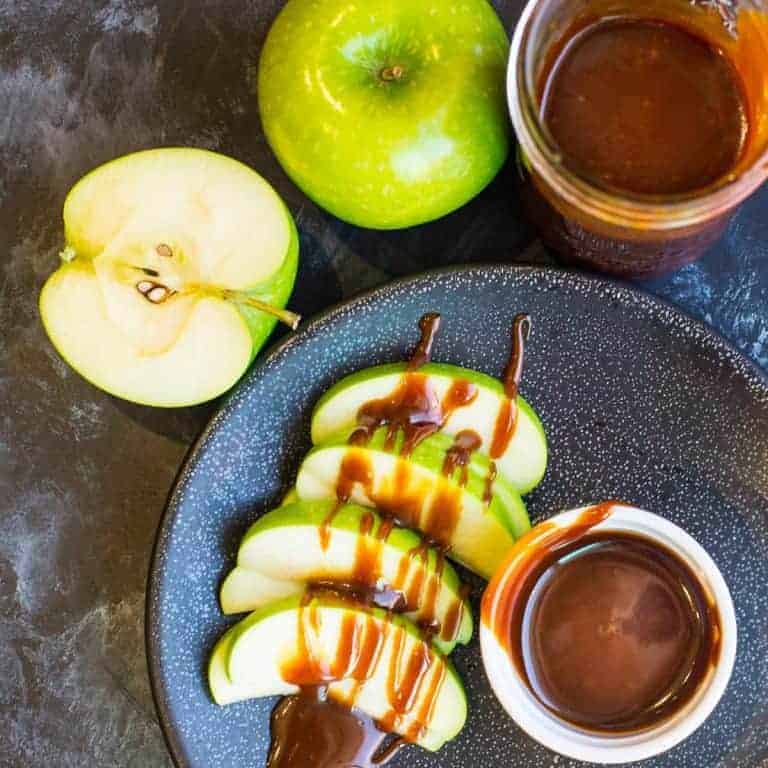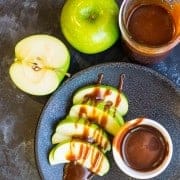 FAQs and Expert Tips
How long will Pumpkin Cheesecake Bars keep in the fridge?
Ummm at our house this is never an issue. All of them are gone pretty much immediately! But I would say these bars should keep for at least a week in an airtight container. Good luck keeping them around that long.
Can I freeze cheesecake bars?
Yes! Cheesecake bars freeze incredibly well. I would leave off the caramel until after you thaw the frozen cheesecake bars.
Simply remove from the freezer and thaw in the refrigerator.
Can I use fresh pumpkin in this recipe?
Absolutely! Roasted sugar pumpkins are fantastic if you want to take the time to roast a fresh pumpkin.
I usually roast them completely whole. Roasting time will depend on the size of your pumpkin.
When they are soft, cooled cut them in half. The seeds are easy to scrape out, and the flesh can be spooned out and used in all of your pumpkin recipes.
More Pumpkin Recipes
Old Fashioned Glazed Pumpkin Donuts
This donut is everything that a true old fashioned donut should be. The crumb is perfect and moist. The outside is crispy in that perfect-glazed-way. Plus it's full of amazing pumpkin pie flavor.
See The Recipe
Pin For Later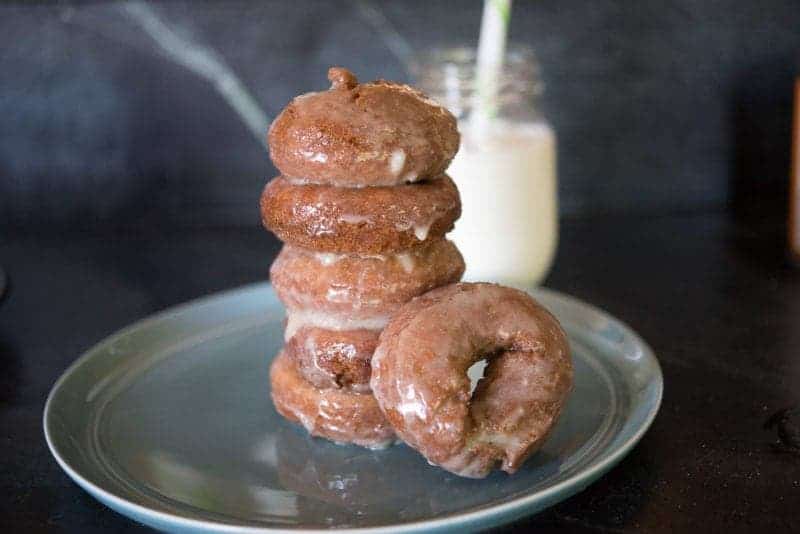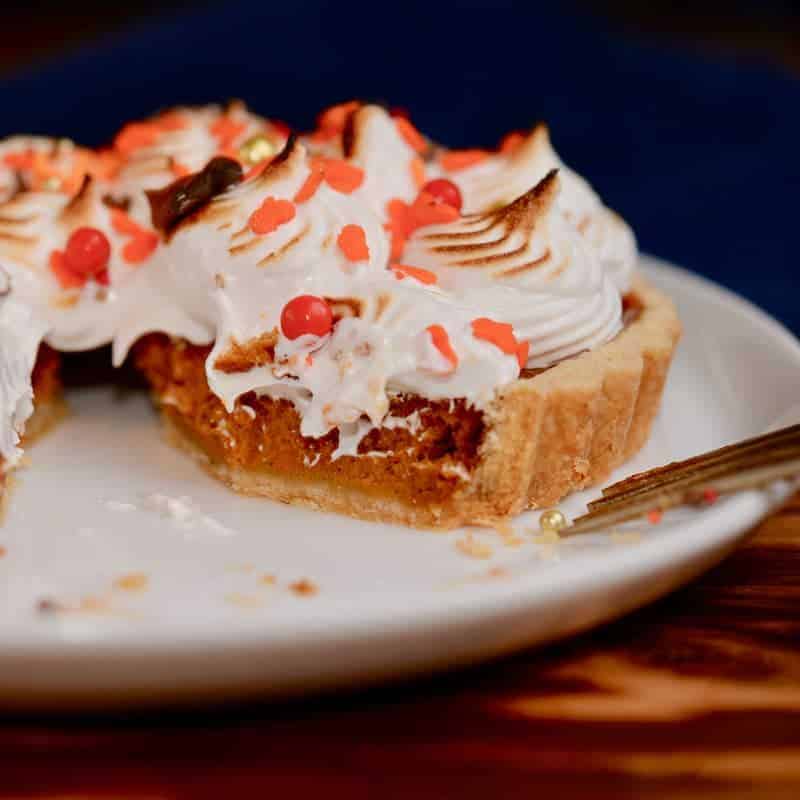 Vegan Pumpkin Pie Tarts
Make everybody happy this holiday season. Pumpkin spice deliciousness that is vegan and gluten free. Oh, and it tastes great too!
See The Recipe
Pin For Later
Maple Pumpkin Spiced Oatmeal
Full of Fall flavor. These oats are vegan, gluten-free and you can also make them in your slow- cooker.
See The Recipe
Pin For Later
Pumpkin Spice Soup Recipe
Warm and comforting Pumpkin Spice Soup. This vegan soup is healthy and delicious. It's topped with toasted pepitas and a little bit of creme fraiche.
See The Recipe
Pin For Later
Pumpkin Cheesecake Bars
These are incredibly decadent. Everything that a fall dessert recipe should be. Pumpkin spice and a sweet Bourbon Caramel Sauce take these Pumpkin Cheesecake Bars to the next level.
Ingredients
Instructions
The Crust
Preheat the oven to 350°F

Add the graham crackers to the bowl of your food processor fitted with the blade attachment. Pulse until you have fine crumbs.

Transfer the graham crumbs to a medium bowl.

Add the sugar and cinnamon, mix.

Add the melted butter to the graham cracker mixture and toss to incorporate.

Line the baking pan with parchment paper so that after chilling the bars are easier to remove.

Press the graham mixture into the bottom of the baking sheet.

Bake for 8-10 minutes. Remove the baked crust and let the crust cool while you make the fillings.
Cheesecake
Add the cream cheese and sugar to a mixing bowl.

Beat with the paddle attachment until the mixture is smooth an creamy. Do not overbeat.

Add the eggs one at a time. Mix each one in before adding the next.

Add the vanilla and the salt. Mix thoroughly.

Split this mixture in half. Separate into two bowls.

Add the ingredients for the pumpkin mixture into one of the halves.
Layers
Add the plain cheesecake layer and smooth.

PRO TIP: If you want a really clean separation in the layers chill this layer for 30 to 60 minutes.

Add the pumpkin cheesecake layer on top. Smooth.

Bake for 30 minutes at 350°F.
Streusel Layer
Mix the ingredients for the streusel together.

After the cheesecake has baked for 30 minutes, remove it from the oven and cool slightly.

Add the streusel topping and then return the cheesecake to the oven.

Bake an additional 30 minutes.

Turn oven off and crack the oven door.

Leave the cheesecake in the oven for an hour.

Remove the cheesecake and chill in the fridge for about 3 hours.

Remove the bars from the pan a cut into 24 pieces.

OPTIONAL BUT HIGHLY RECOMMENDED: Drizzle with my Bourbon Caramel Sauce.
Nutrition
Serving:
1
bar
Calories:
203
kcal
Carbohydrates:
30
g
Protein:
2
g
Fat:
9
g
Saturated Fat:
5
g
Cholesterol:
48
mg
Sodium:
101
mg
Fiber:
1
g
Sugar:
24
g
Calcium:
20
mg
Iron:
1
mg
(Visited 167 times, 1 visits today)