How To Make Pumpkin Pie Spice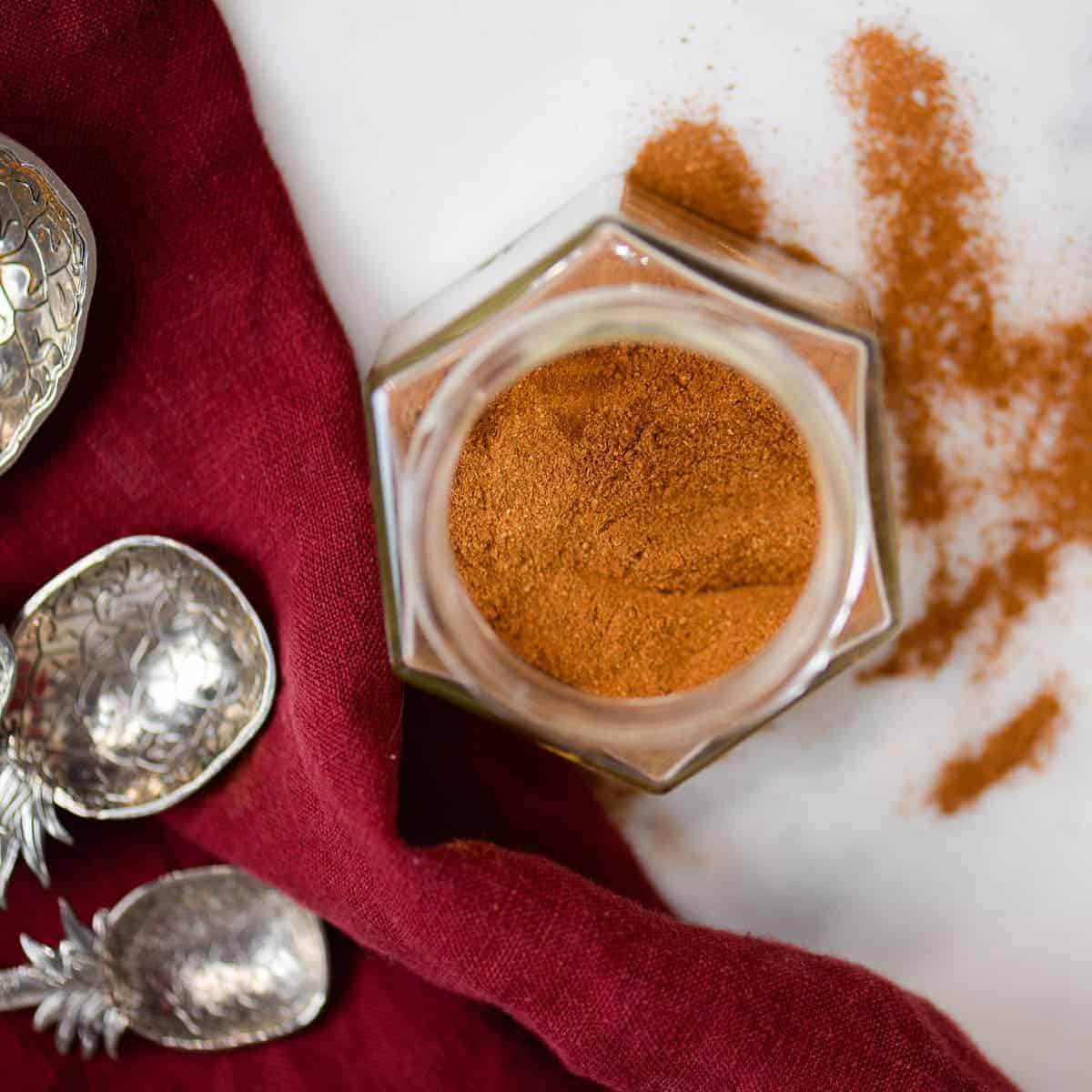 Recipe
Comments
Save
Go to Collections
This post may contain affiliate links. Please read my
disclosure policy.
It's that time of year! Pumpkin Season 🎃🍁🍂
Learn how to make your own DIY pumpkin pie spice blend. You only need a few ingredients to make this homemade pumpkin spice blend!
Then, you can use it for your favorite pumpkin desserts, like pumpkin pie or the beloved pumpkin spice latte.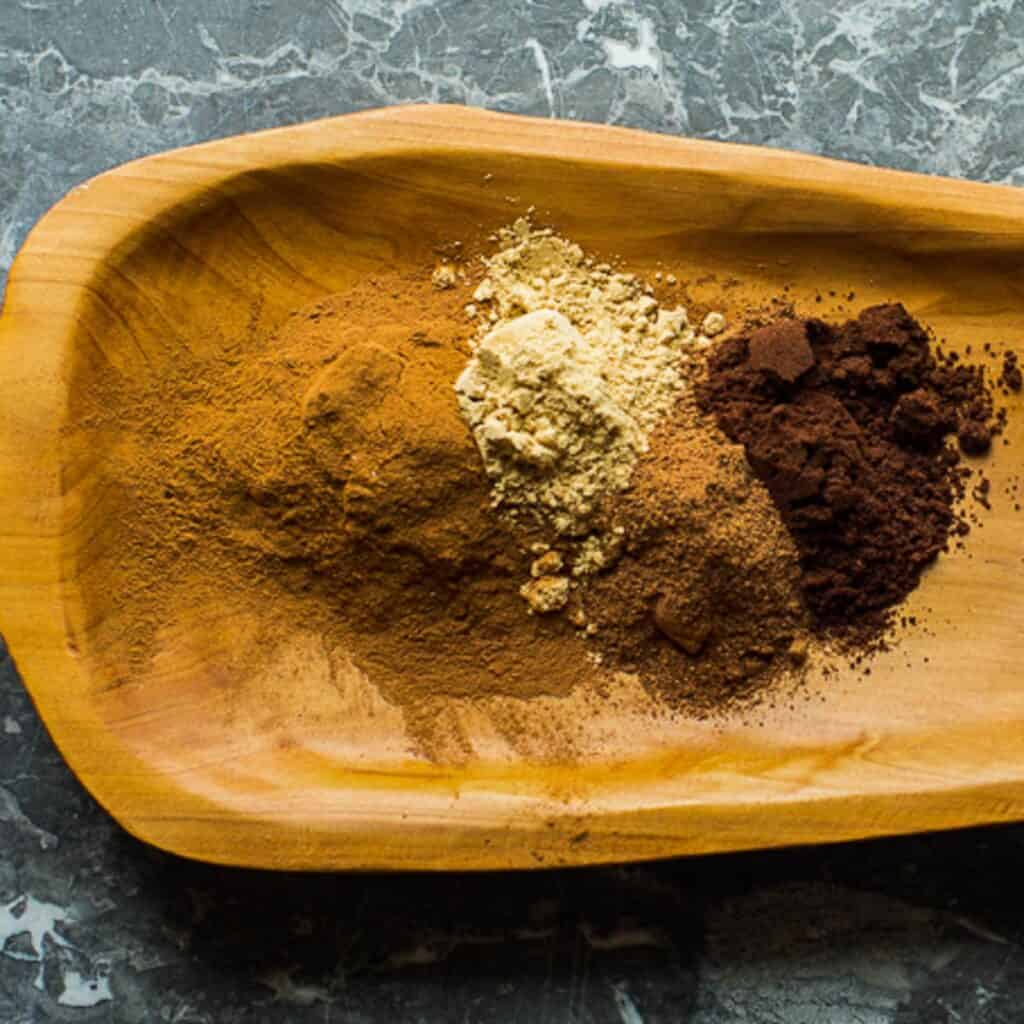 This spice mix is reverse-engineered from my Grandma Sisson's pumpkin pie recipe. Her pie always had the most amazing pumpkin spice flavor. I thought, why save that fantastic pumpkin spice flavor for just one pie?
I make a batch of her homemade spices blend and use it in all my favorite pumpkin recipes. You can make a batch of pumpkin spice blend for your holiday baking and then have some left over for the rest of the year.
What You'll Love About This Recipe
Better than the store-bought version.
Making your own spice blends is a great way to save money.
This pumpkin spice recipe is made with simple spices in your spice cabinet.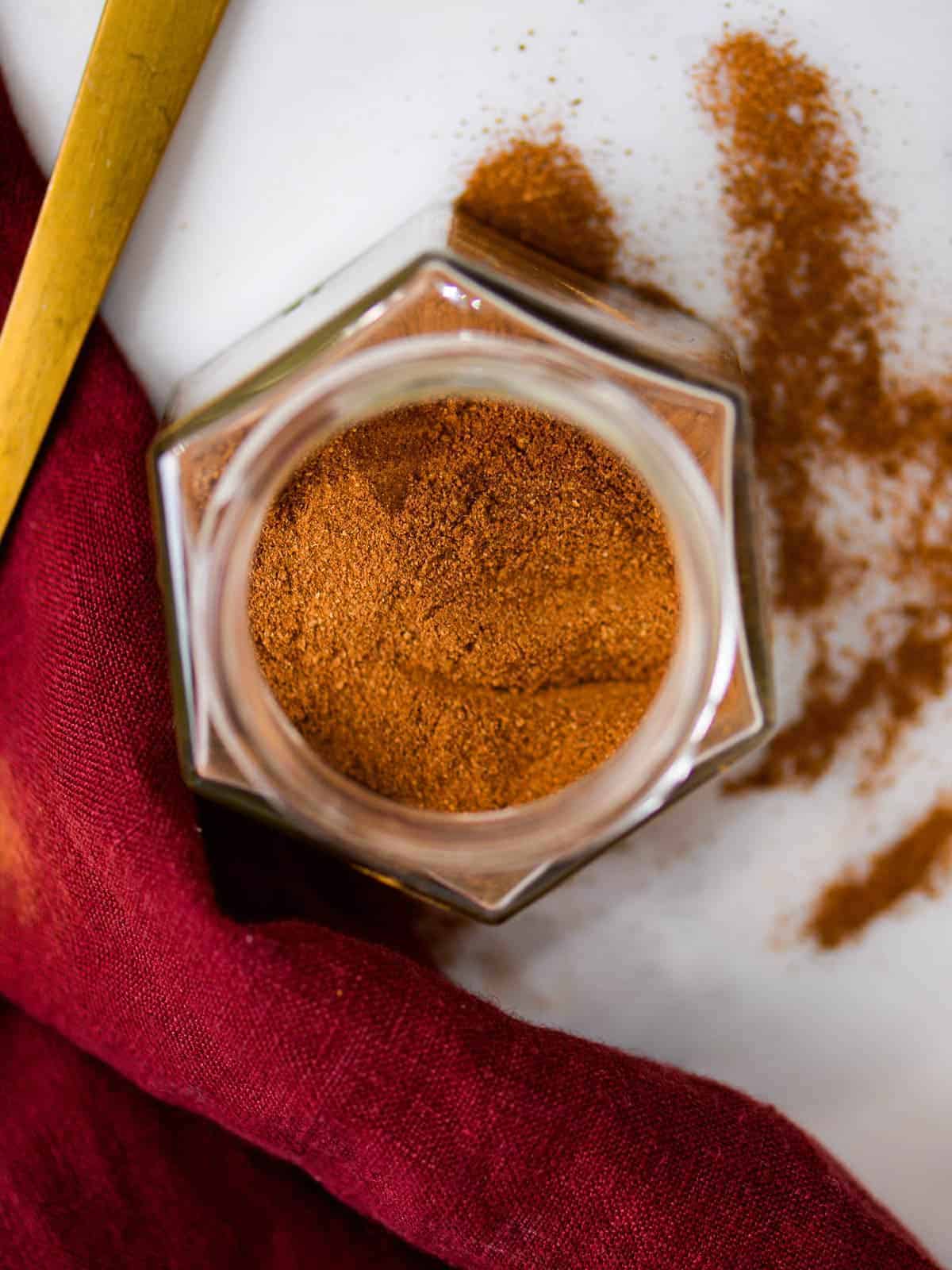 Pumpkin Pie Spice
The most important thing about making your own spice blends is getting the highest quality spices you can find. I like to order mine in bulk. I have three favorite spice sources that are all great!
I'm obsessed with creating my custom spice blends, so I order a lot of spices from these places. Click below for links to retailers:
What Are Pumpkin Pie Spices?
What is pumpkin spice made of? There are a lot of different versions on the internet, but I'm in love with this one.
It has that classic cinnamon-ginger-nutmeg combo that is so comforting on cold days.
Spices:
Here is what you'll need to make your own spice blend.
Special Equipment
There are just a few things that you should have on hand when you start making homemade spice blends regularly.
Air-tight spice jars – I love these small jars from Gneiss. They have magnetic tops. I have mine organized inside my spice cabinet.
How To Make Pumpkin Spice
Start by making sure that all of your individual spices are still good. Generally, ground spices are good for 3 to 6 years. To test them, you can pinch a small amount and rub a little between your fingertips. Smell them; if they still have a strong aroma, they are probably good to go.
Measure the spices into a medium bowl.
Whisk to blend and then store in an airtight container. A small jar is perfect for storing homemade spice blends.
I love these spice jars from Gneiss. They have magnetic tops and can be attached to a metal surface. I installed plate metal on the inside of my cabinets and attached all my spices. It's a good use of the cabinet door.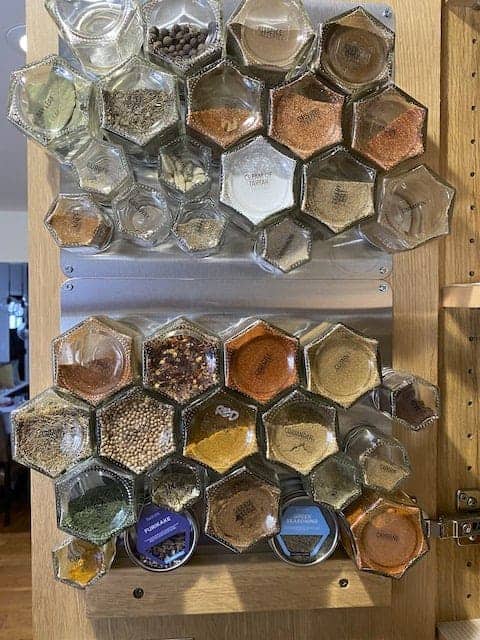 How Much Pumpkin Spice To Use
Most recipes that use pumpkin pie spice call for about 2 teaspoons. Of course, you can adjust the amount of pumpkin spice to your individual taste.
Things you can make with pumpkin pie spice
If you love all things pumpkin spice, then happy fall! You are sure to find a favorite pumpkin treat right here. We have a collection of pumpkin desserts and a few savory dishes as well.
Pumpkin Bread
Pumpkin Latte
Pumpkin Muffins
Pumpkin Cake
Pumpkin Bars
Pumpkin Pie
Pumpkin Donuts
Roasted Sweet Potatoes
Pumpkin Soup
Pumpkin Cookies
Beyond the classic pumpkin pie, I have a few recipes for cookies with pumpkin spice and my favorite pumpkin donut recipe.
It's not the holiday season until the pumpkin pie is served, am I right? Bring on sweater season!!! This classic pumpkin pie recipe is so…
Other Spice Recipes That You'll Love
Transform dinner into a meal that satisfies your hunger and your soul. These homemade seasoning blend recipes will add mad flavor to everything you cook….
Poultry Seasoning is a savory blend of spices that adds herbaceous depth of flavor to any recipe, including soups and vegetarian dishes. You can make…
Homemade seasoning mixes are one of my biggest time-savers in the kitchen. I have about twenty that I keep stocked in my spice cabinet. This taco…
This Dry Rub for Turkey is so flavorful. Use it to add flavor to your Thanksgiving Turkey, or keep things on a smaller scale and…
Leave A Review
Did you make this recipe? I'd love to hear about it. Leave a comment, and don't forget to leave a 5 ★ review.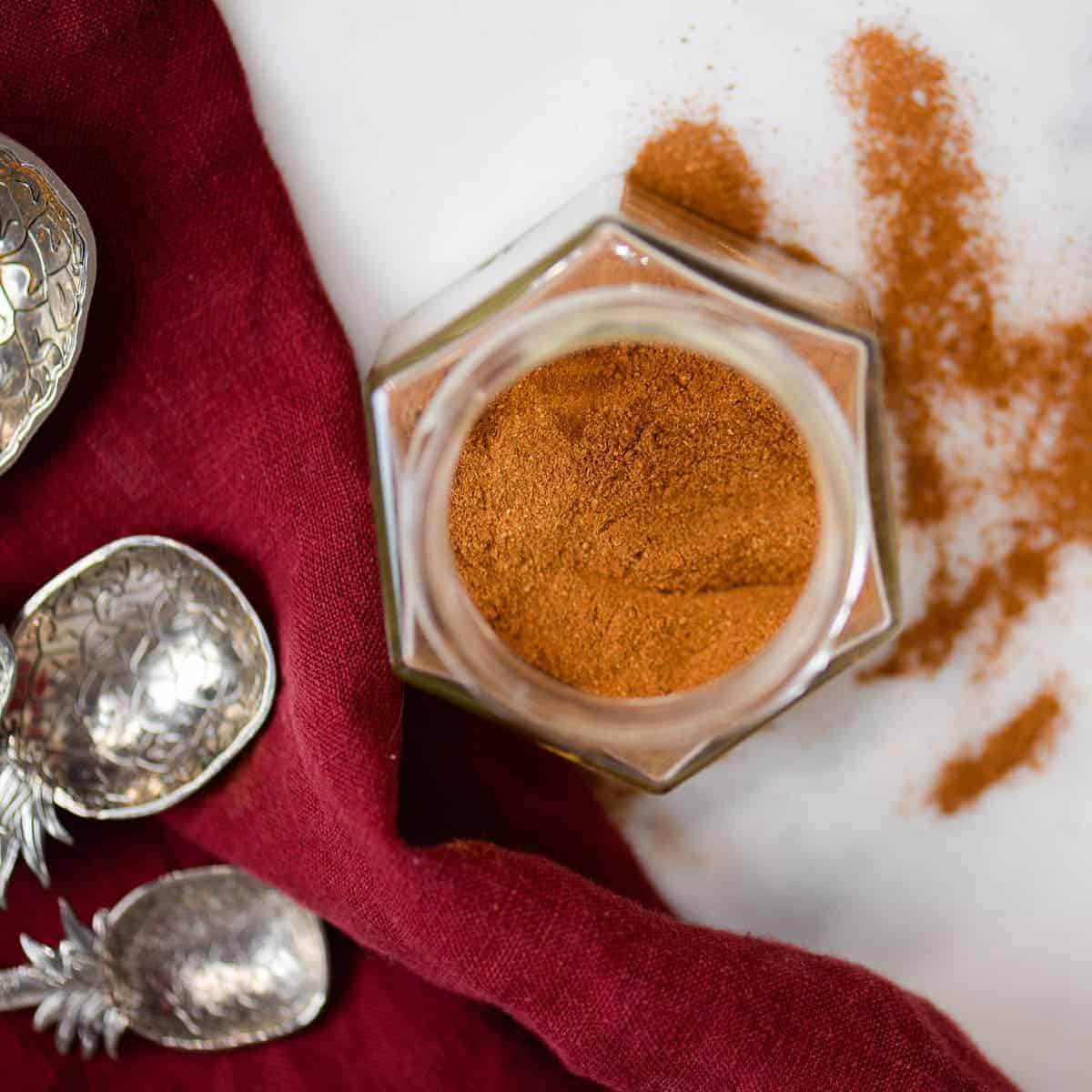 Pumpkin Pie Spice Blend (DIY)
Learn how to make your own homemade pumpkin pie spice blend. You only need four ingredients to make this super easy recipe! Then you can use if for all of your favorite fall pumpkin recipes, like pumpkin pie or that next pumpkin latte.
This recipe makes about 1 cup of pumpkin pie spice. I usually make a huge batch for holiday baking and then have some left over for the rest of the year. Feel free to halve the recipe.
Instructions
Mix all the spices together and store in an airtight container.
YOUR OWN NOTES
Nutrition
Calories:
7
kcal
Carbohydrates:
2
g
Protein:
1
g
Fat:
1
g
Saturated Fat:
1
g
Sodium:
1
mg
Fiber:
1
g
Sugar:
1
g
Calcium:
15
mg
Iron:
1
mg