I adore giving foodie gifts! Especially around the holidays. Making food gifts for Christmas always seems so much more personal than buying something. What could be better than a fresh batch of Rum Balls or a homemade bottle of Limoncello?
I've got a food gift for every foodie in your life. These Christmas food gifts also make the perfect gift for Valentine's Day.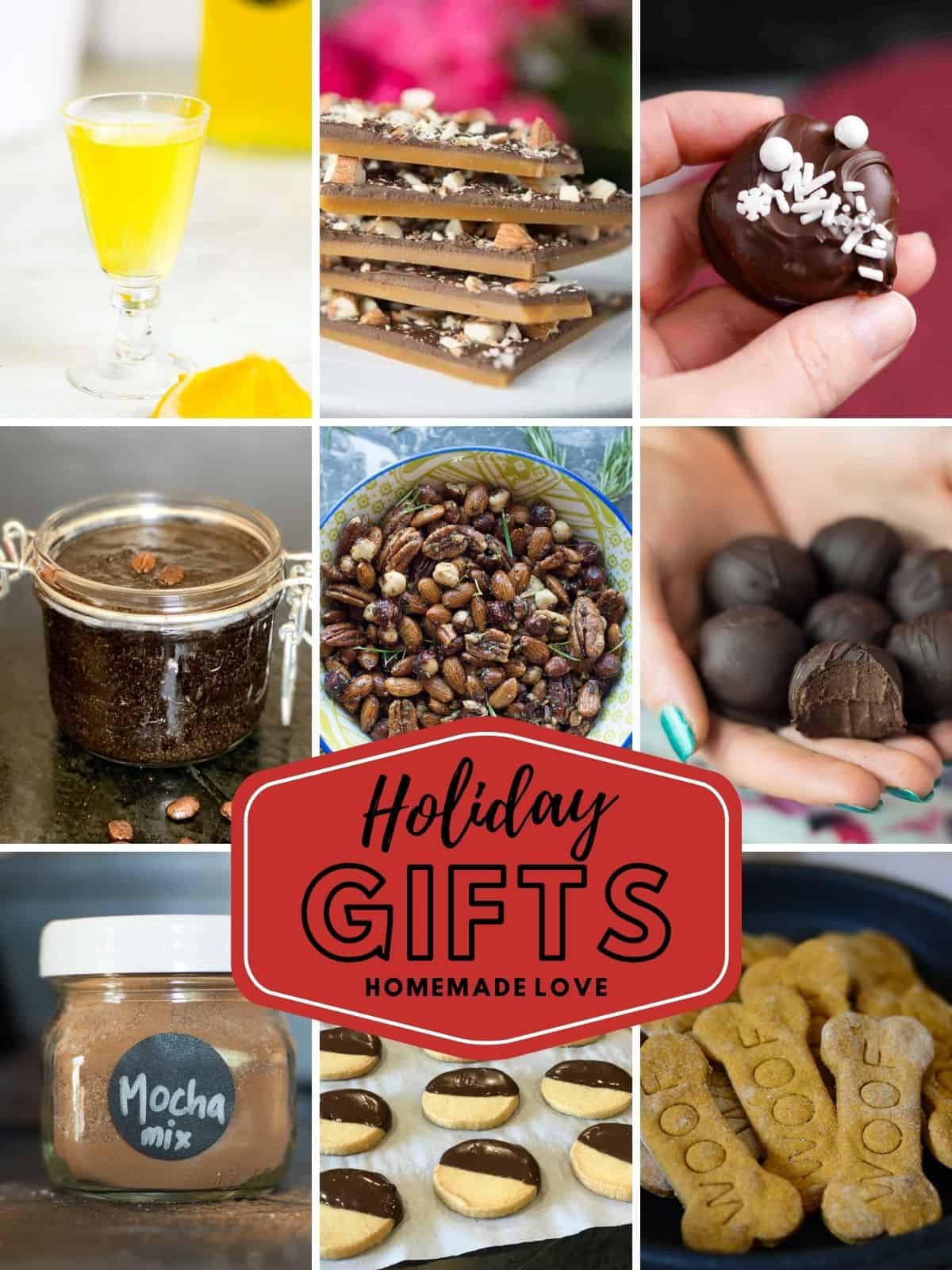 Hot Chocolate Mix Recipe
Mocha Mix – This homemade hot chocolate mix is an excellent option for coffee lovers and hot chocolate lovers in your tribe.
Not only is the homemade blend perfect for making morning lattes, but it also makes the best hot chocolate. Gourmet cocoa powder and raw brown sugar take this mix to the next level, worthy of a DIY Christmas gift!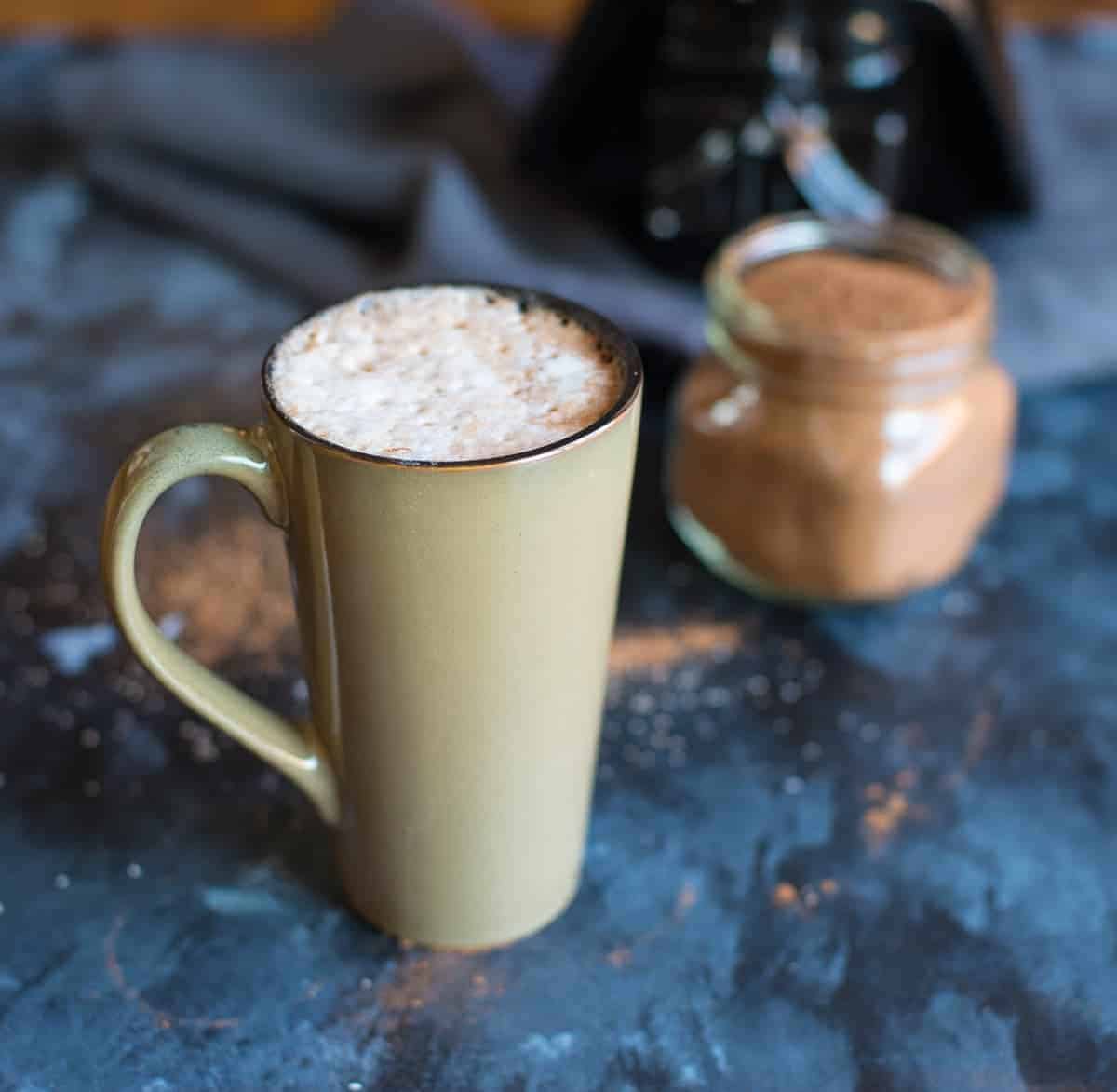 Homemade Limoncello
Limoncello is ultra-easy to make and home and makes an impressive holiday season gift for your favorite mixologist. You can use it to make a tangy-sweet Lemon Drop.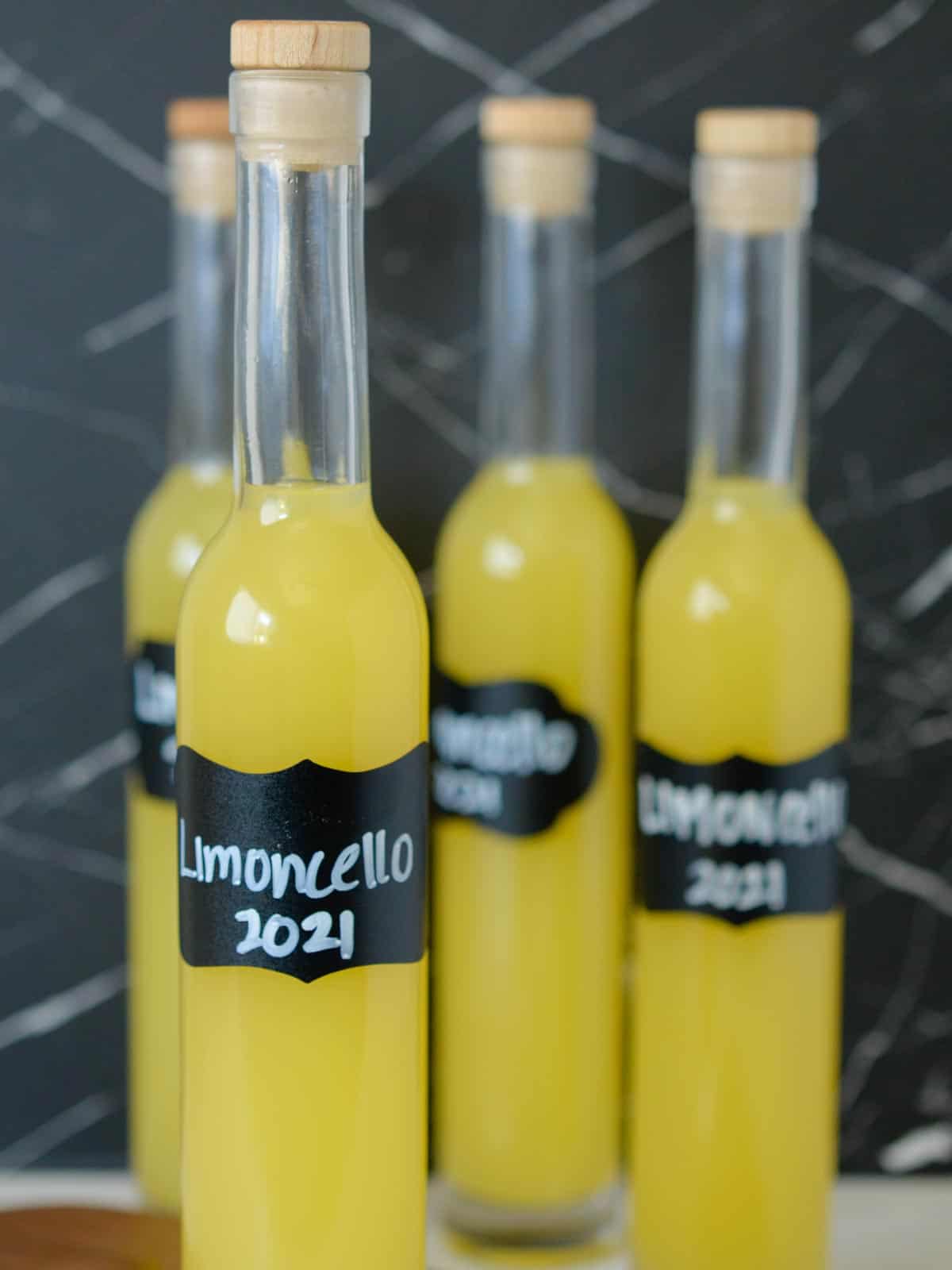 Homemade Brownie Mix
Brownies In a Jar – Brownies In a Jar remind me of a throwback gift dating to the late '80s. I remember my mom getting gifts of layered waffles or pancake mixes, or even cookies. It's like a boxed brownie mix, only way, WAY better.
The flour, sugar, and chocolate chips look so sweet and festive in their layers. Best of all, this gift comes all ready to store in its airtight container!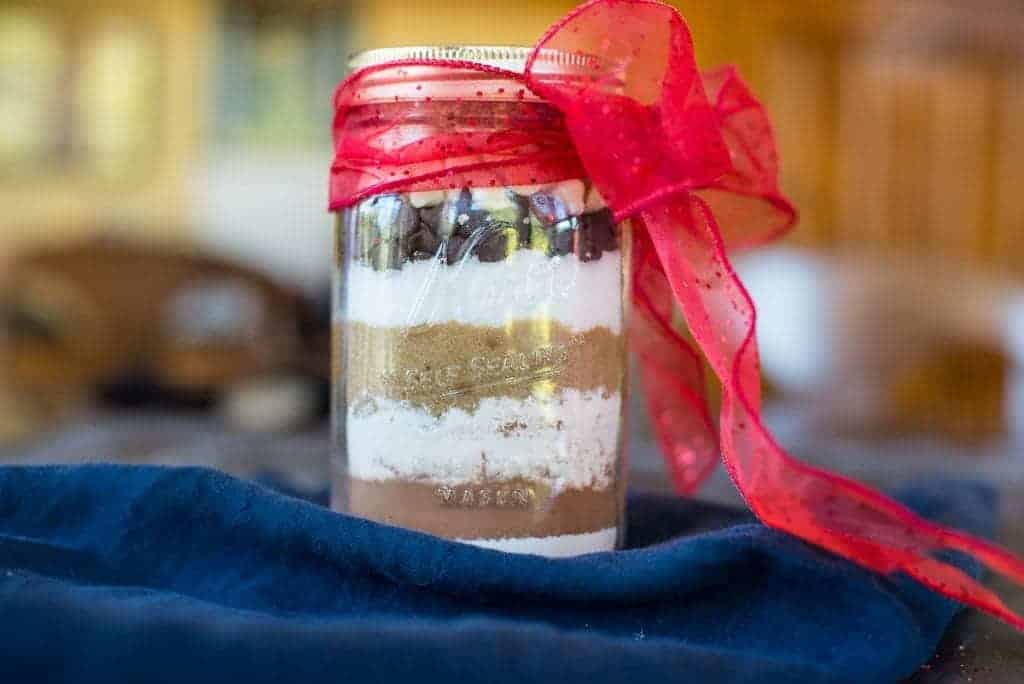 Rocky Road Fudge
Dairy-Free Rocky Road Fudge – This amazing rocky road fudge takes 5 minutes to make! No candy thermometer is needed! Plus, it's dairy-free, so it's perfect for all the vegans on your list. If you want to get extra fancy, cut these into Christmas trees or heart shapes for Valentine's Day.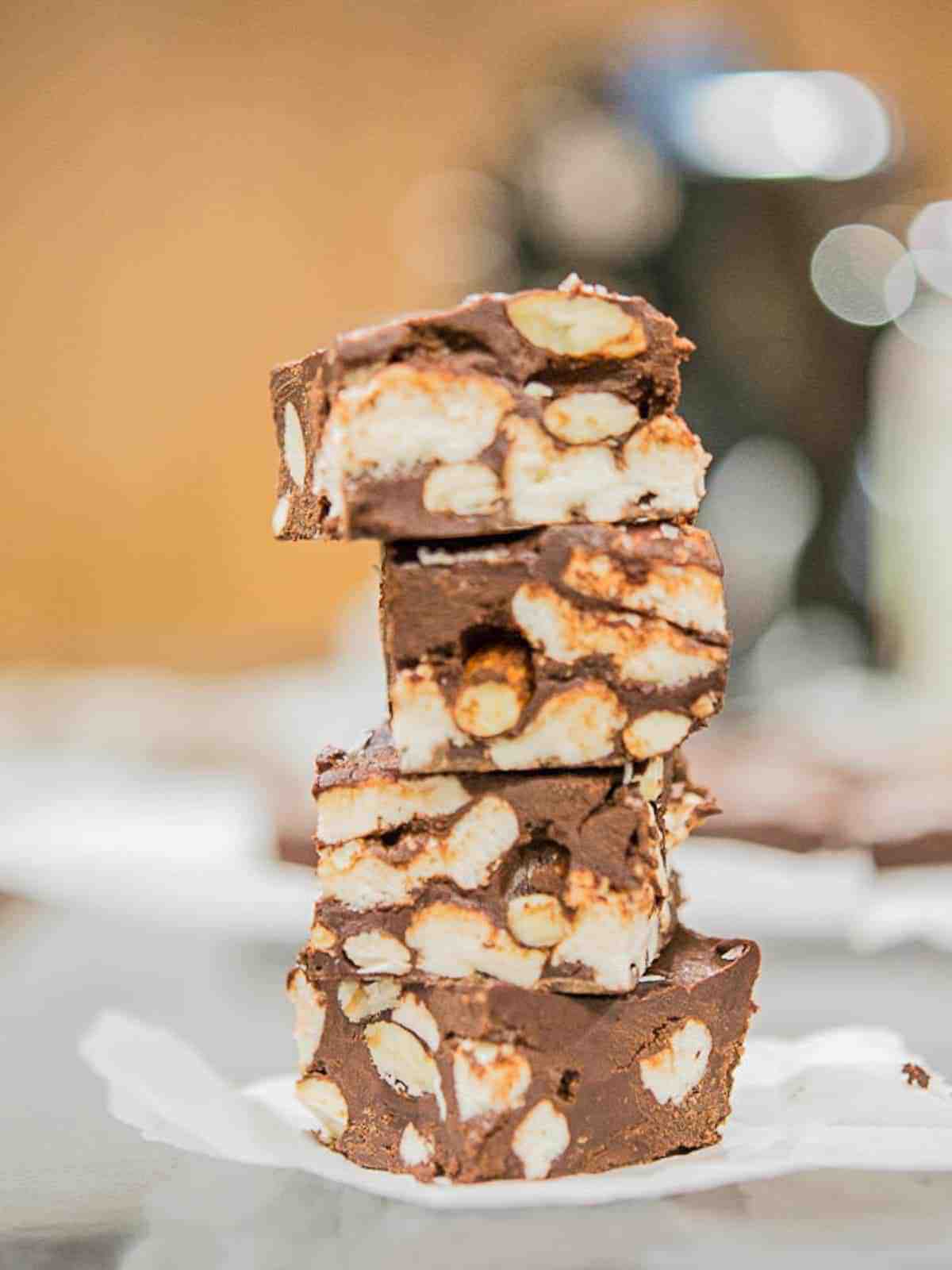 Butter Toffee
Butter Toffee – A holiday classic worthy of being used as a hostess gift. Make it with or without the nuts. This is one of my favorite homemade Christmas gifts to bring to parties. It's a total crowd-pleaser.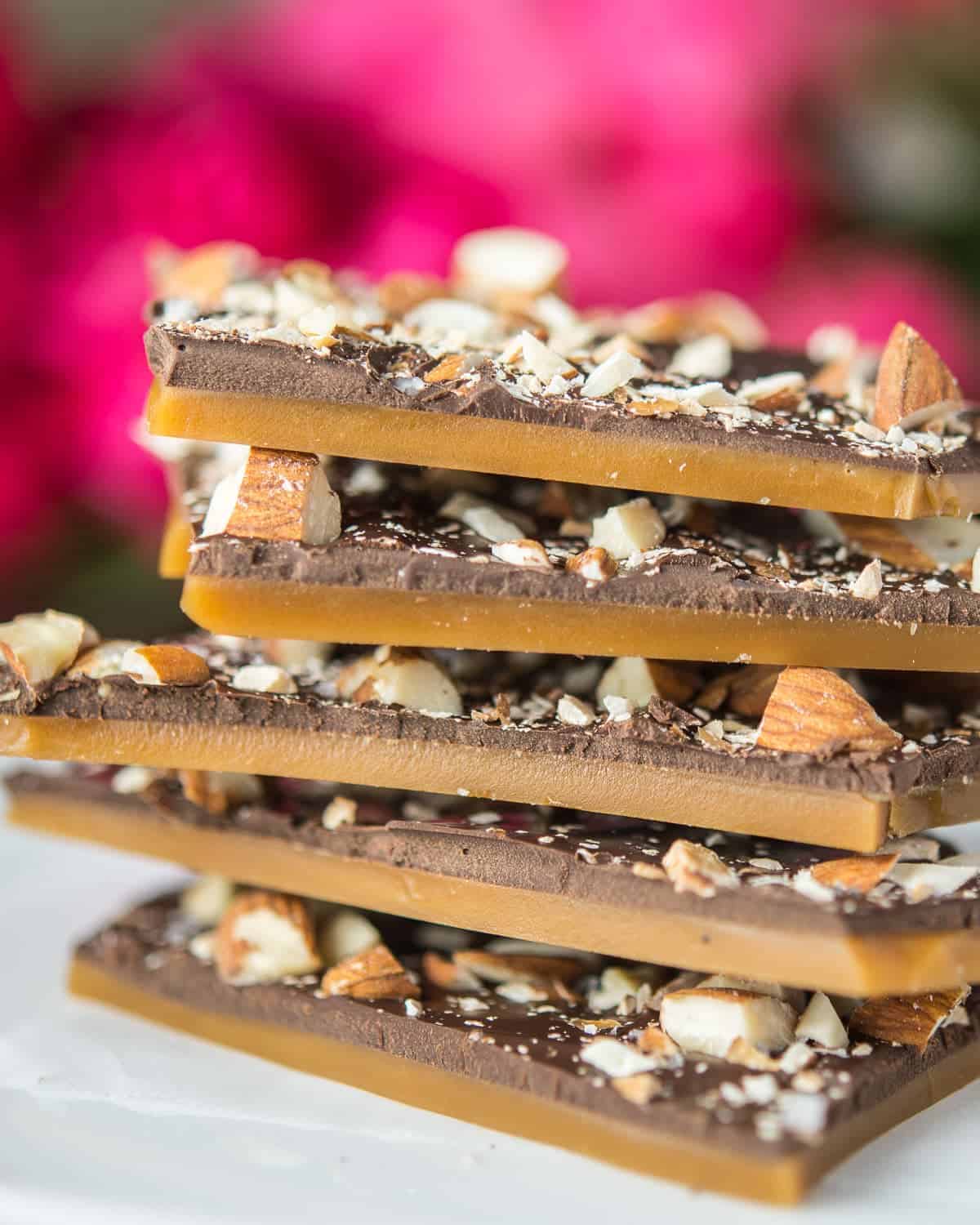 Rum Truffles
Rum Truffles – These gorgeous homemade chocolate truffles make one of the best food gifts for Christmas, but only if you can part with these chocolaty bites of happiness! I've made these homemade truffles with rum, bourbon, and even my favorite red wine. They're divine!!!
Put these decadent truffles in a big huge candy heart and spoil your friends and family big time. Show how much you love them any time of year!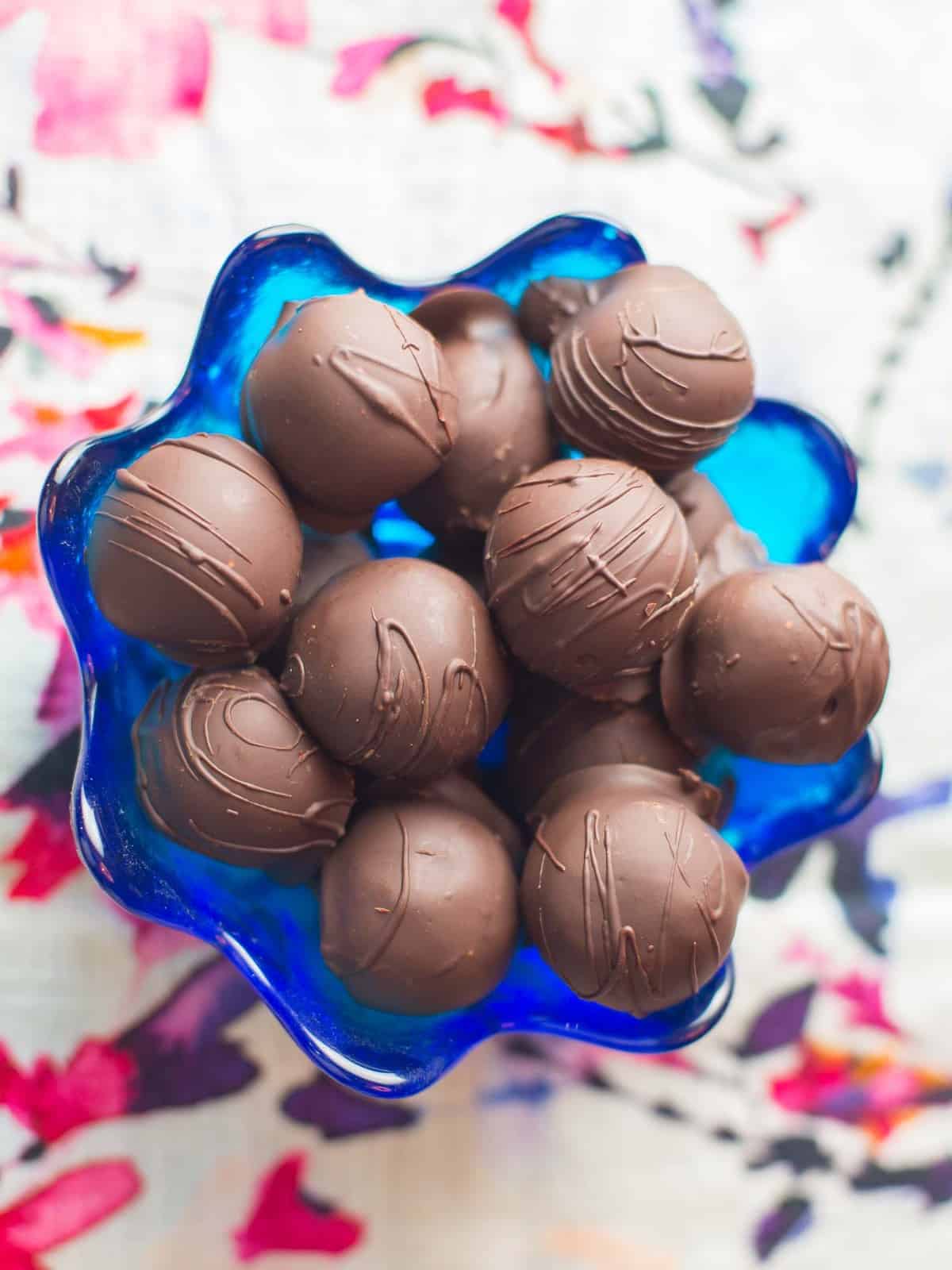 Chocolate Almond Bark
Chocolate Almond Bark – So easy and elegant. No one will ever know you made this in the microwave. This recipe is way quicker than braving the holiday lines. Look at you, you efficient holiday maven!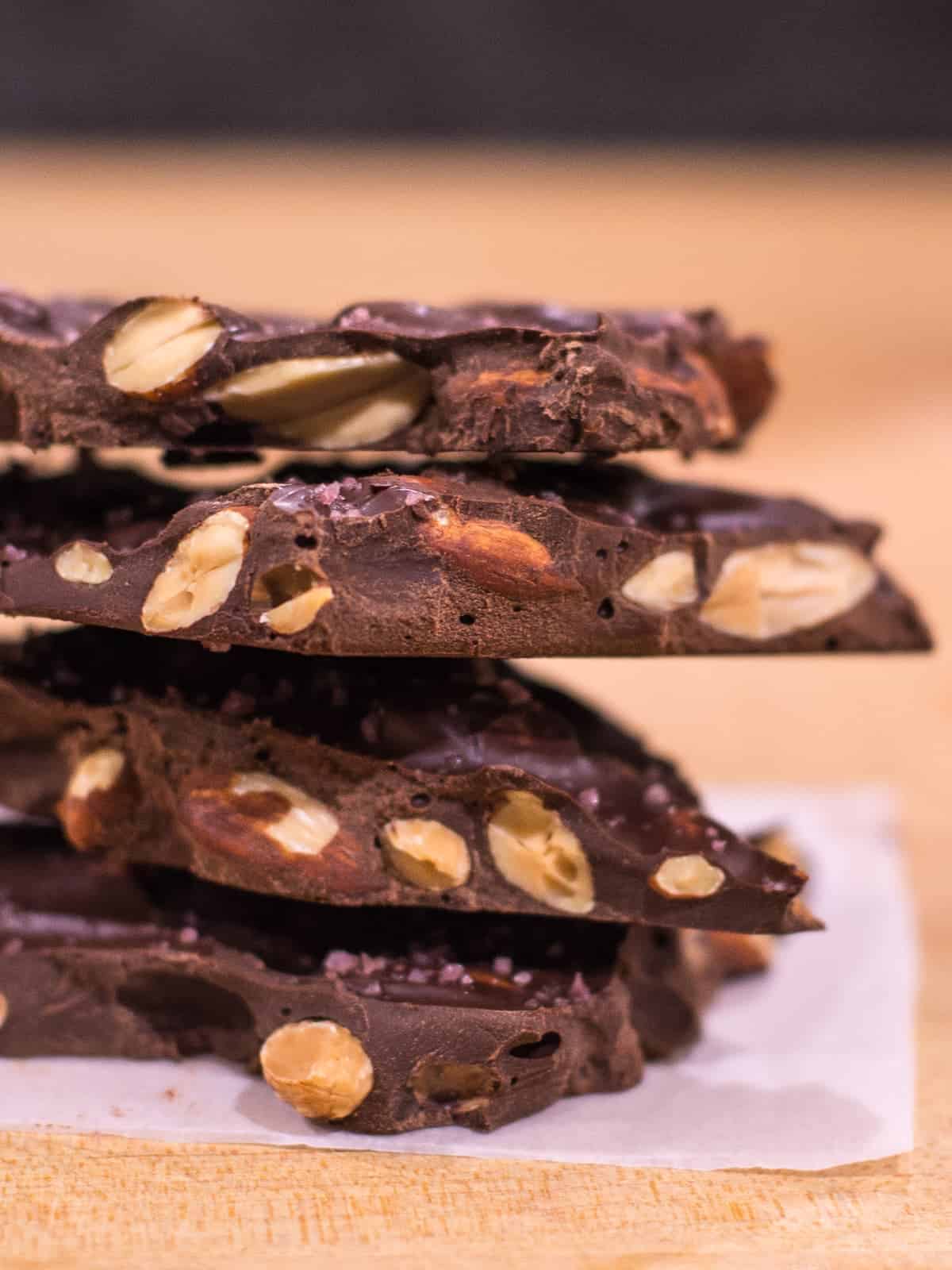 Homemade Marshmallows
Gourmet Marshmallows – Homemade marshmallows are a fun and indulgent gift. They are perfect when paired with the mocha mix. You can also use them in the rocky road fudge recipe. Check out my new recipe for insanely delicious keto marshmallows, too!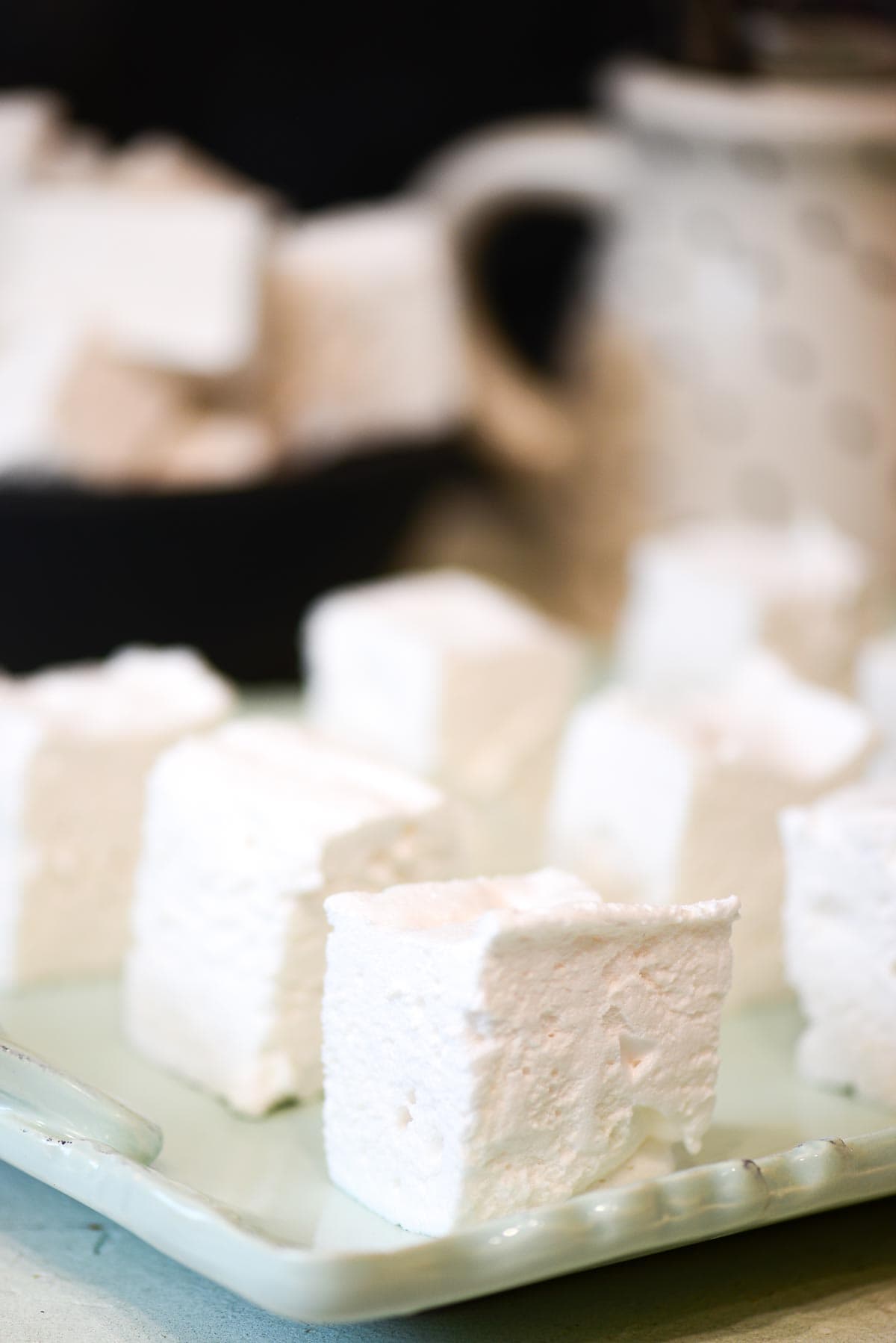 Candied Citrus Rind
Candied Citrus Rind – Couple some candied peel with a beautiful tin of tea for an elegant, inexpensive gift that looks like it came from an upscale boutique store. Both are also grain-free AND vegan! These sweet and citrusy jewels are also used in my Orange and Cranberry Scone Recipe.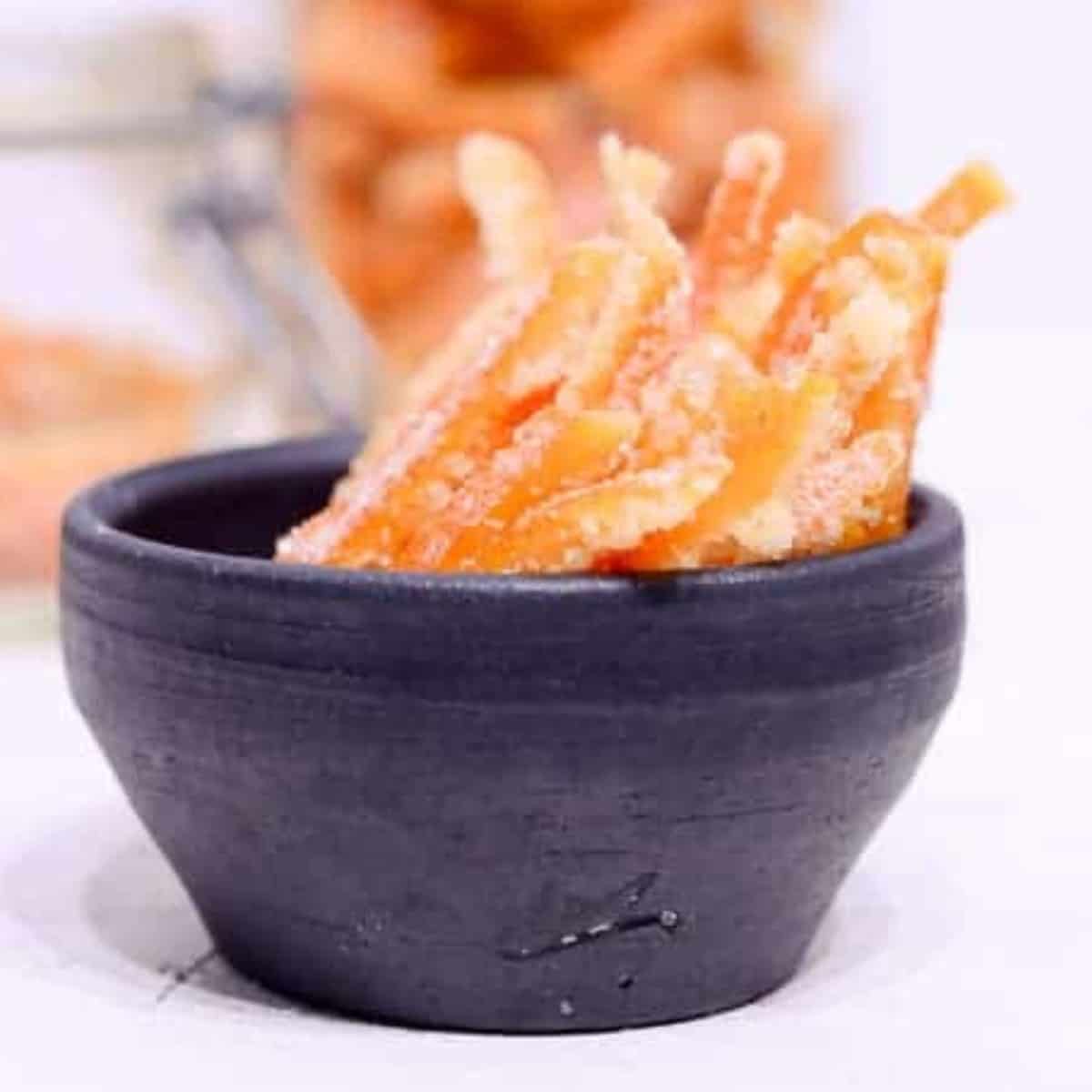 Homemade Dog Treats
Of course, we can't leave out Fido. These homemade dog treats are perfect for gifting to your fur babies or family and friends with their own fur babies.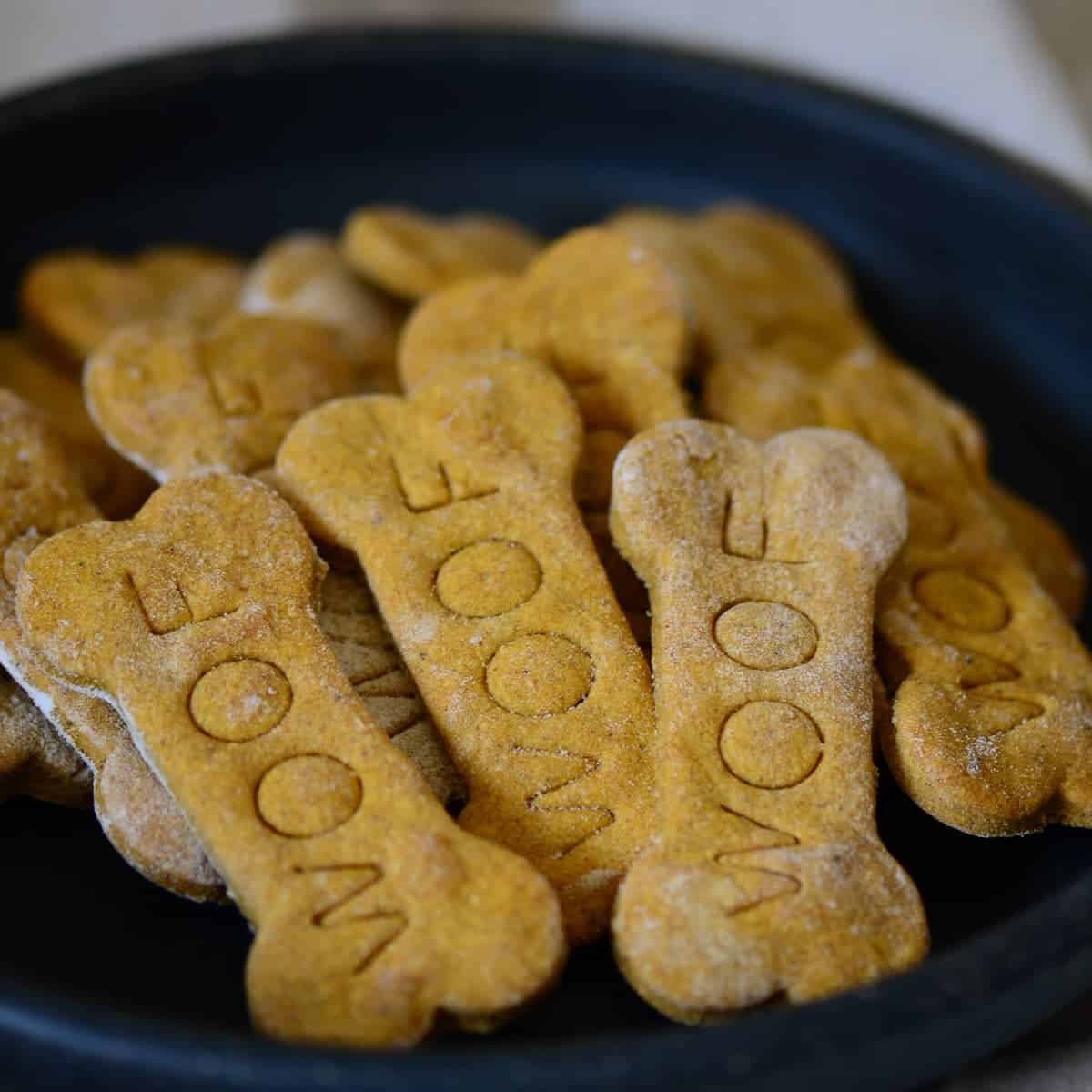 Peppermint Meringues
Peppermint Meringues – These scream holiday treats. They are pepperminty and can be striped like candy canes. These sweet mini cookies are amazing with hot chocolate!
Meringue is a grain-free and high-protein option because meringues are made with egg whites! It's practically health food. 😜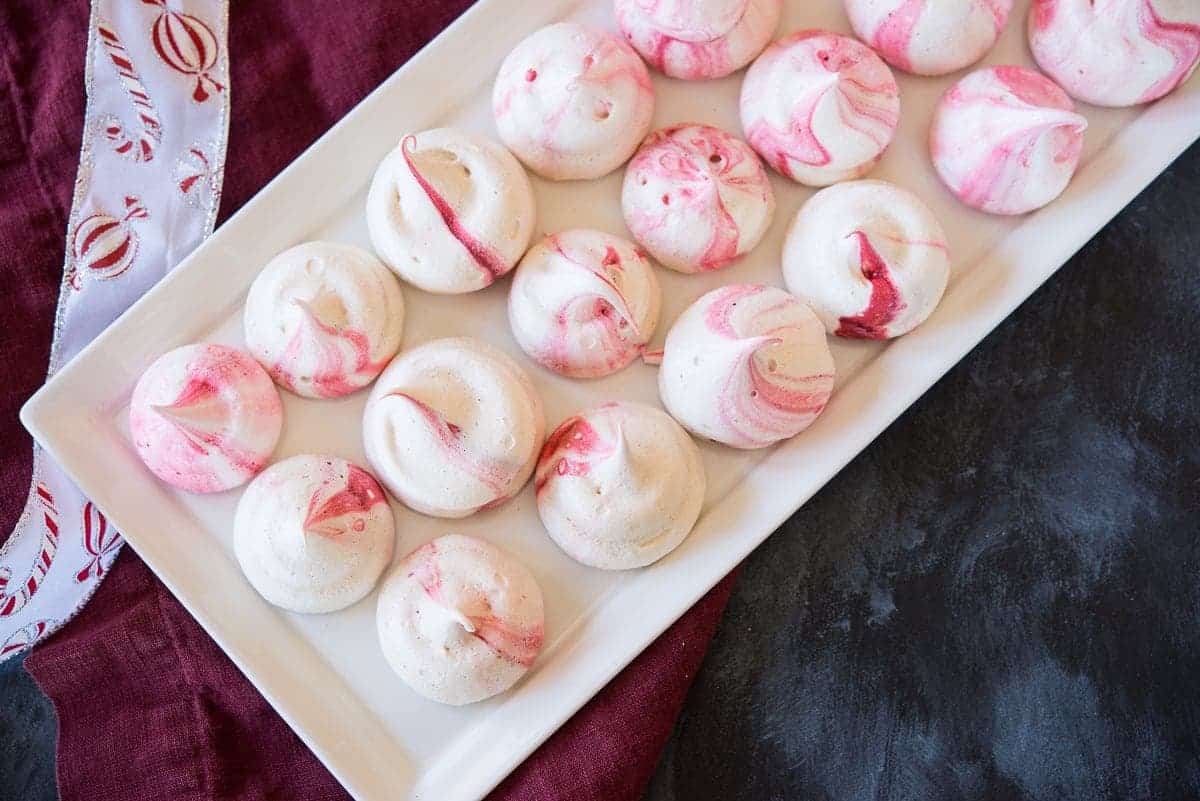 Coconut Truffles
Coconut Truffles — These little candies are like little bites of Mounds candy bars. They only have 3 ingredients, and they're vegan. Decorate these with fun Christmas sprinkles, or change up the sprinkles to reflect any time of year.
If you are more of an Almond Joy kind of person, you can add a toasted almond to the top of the coconut balls. Because sometimes the holidays can make you feel a little nuts!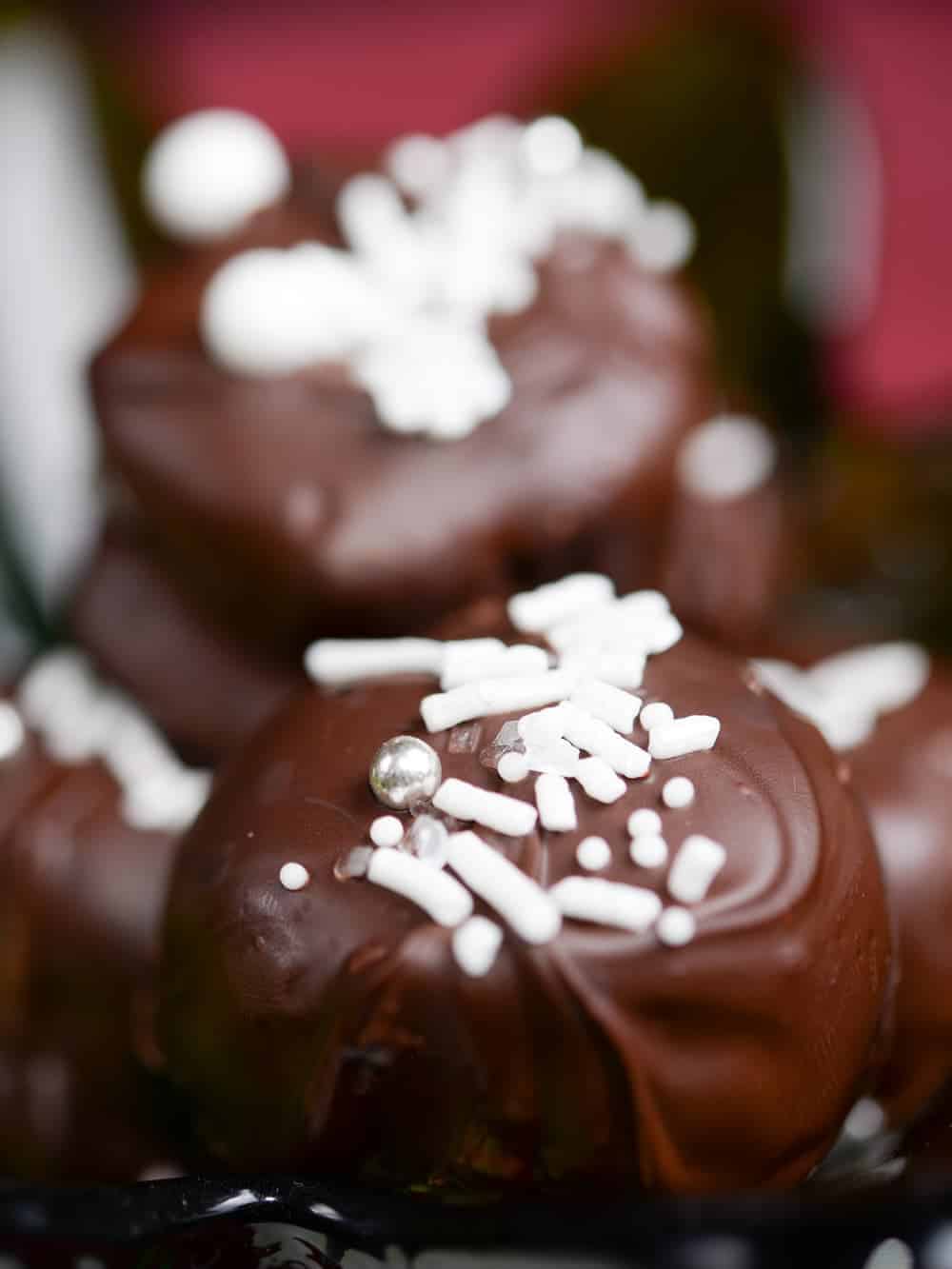 Roasted Nuts
Spiced Nuts – Beware… these spiced nuts are fabulously addictive! I toss these with avocado oil for incredible flavor during roasting, but coconut oil is also delicious. They make gorgeous gifts when packaged in a cute jar.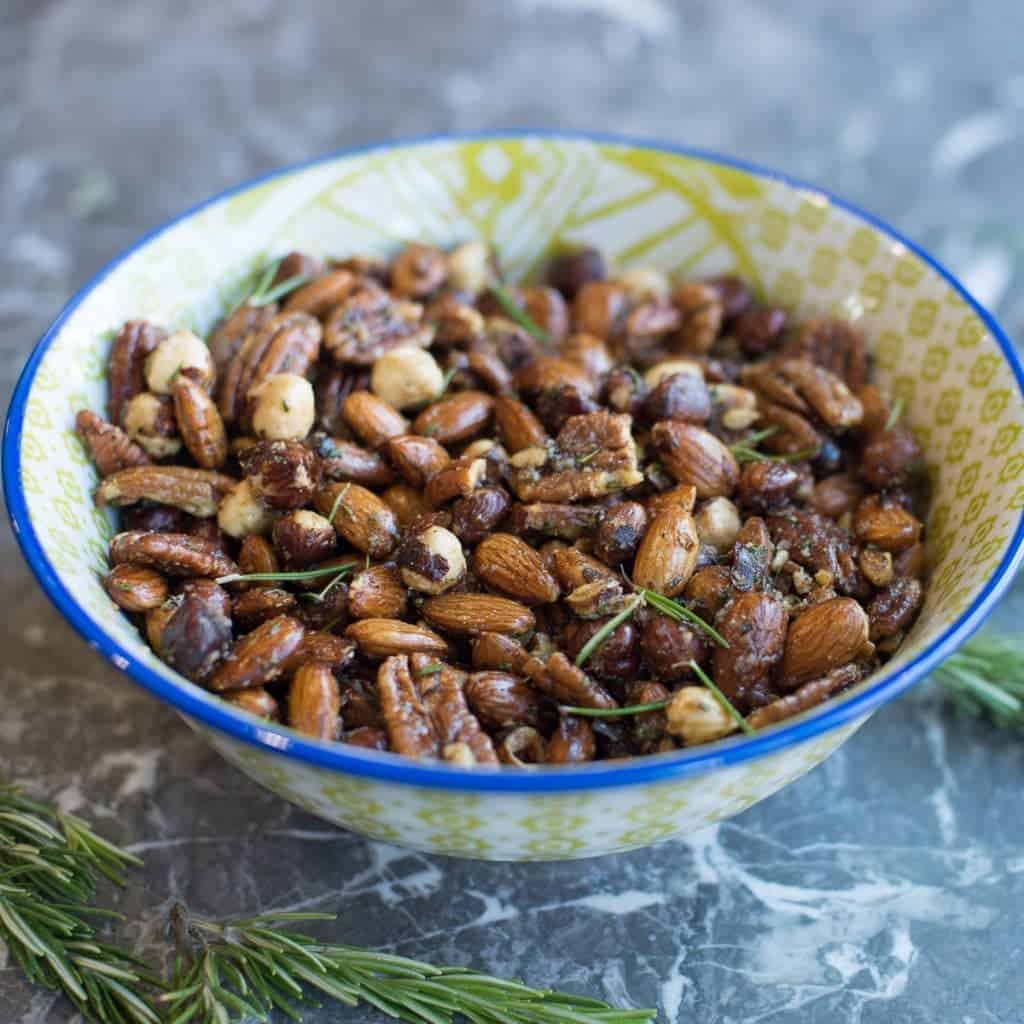 Seasoning Blends
Savory Spice Mixes – Trust me, these homemade spice blends are a true foodie gift! For anyone on your list who cooks, these spice blends add a ton of flavor to everything. The gift of getting out of the kitchen faster is priceless.
Never settle for boring Italian seasoning or bland dry rubs again! One of my favorites for a festive Christmas Taco Tuesday is homemade taco seasoning made with onion powder granules, cayenne pepper, and cumin.
Sweet Spice Mixes – This collection of spice blends includes some of your holiday favorites, including Matcha Latte Mix, Golden Milk Mix, and Pumpkin Pie Spice.
Grab Them Both…
Meal Prep Cookbook
Beast Bowl Nutrition: The Cookbook – I have to share my meal prep cookbook here!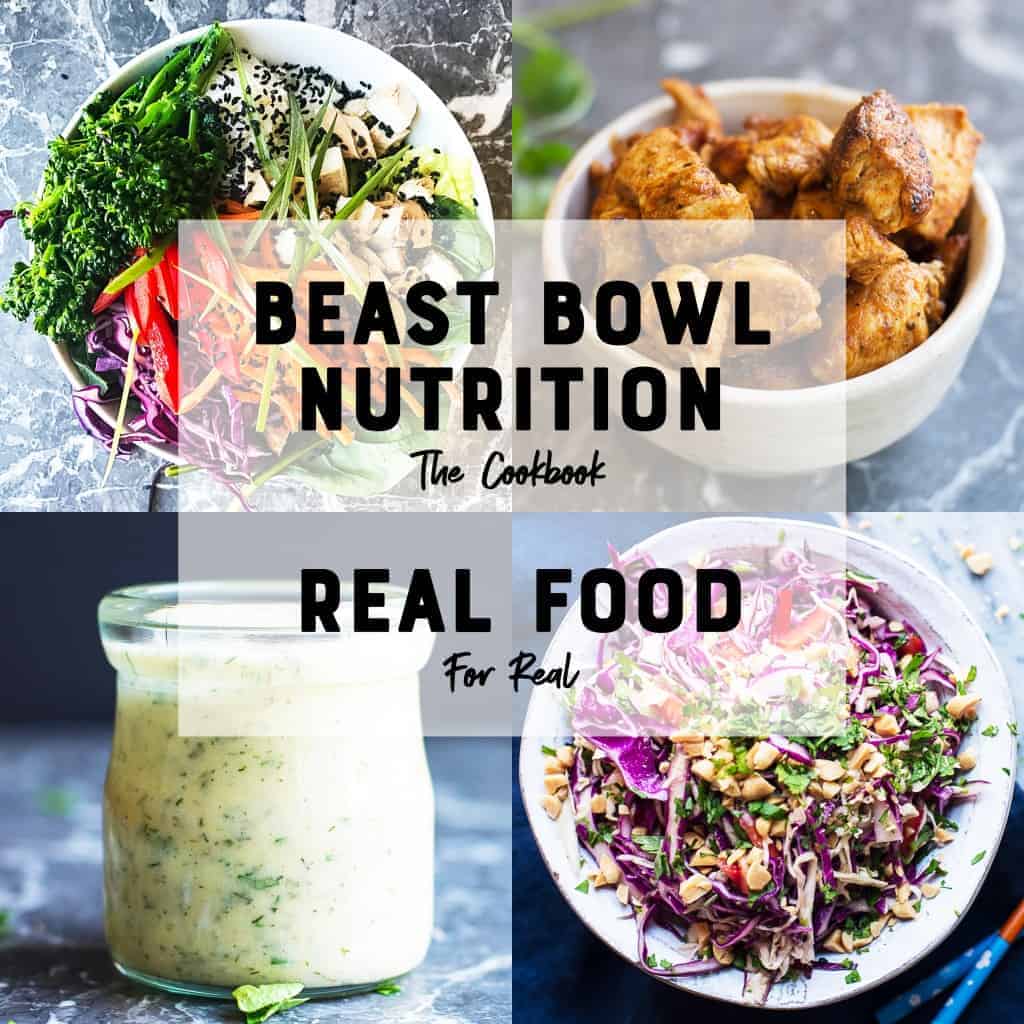 Coffee Scrub
Coffee Scrub – This homemade coffee scrub smells like a vanilla latte and moisturizes and tightens the skin. Bonus, if you are an avid coffee drinker like me, this recipe is one way to use up used coffee grounds.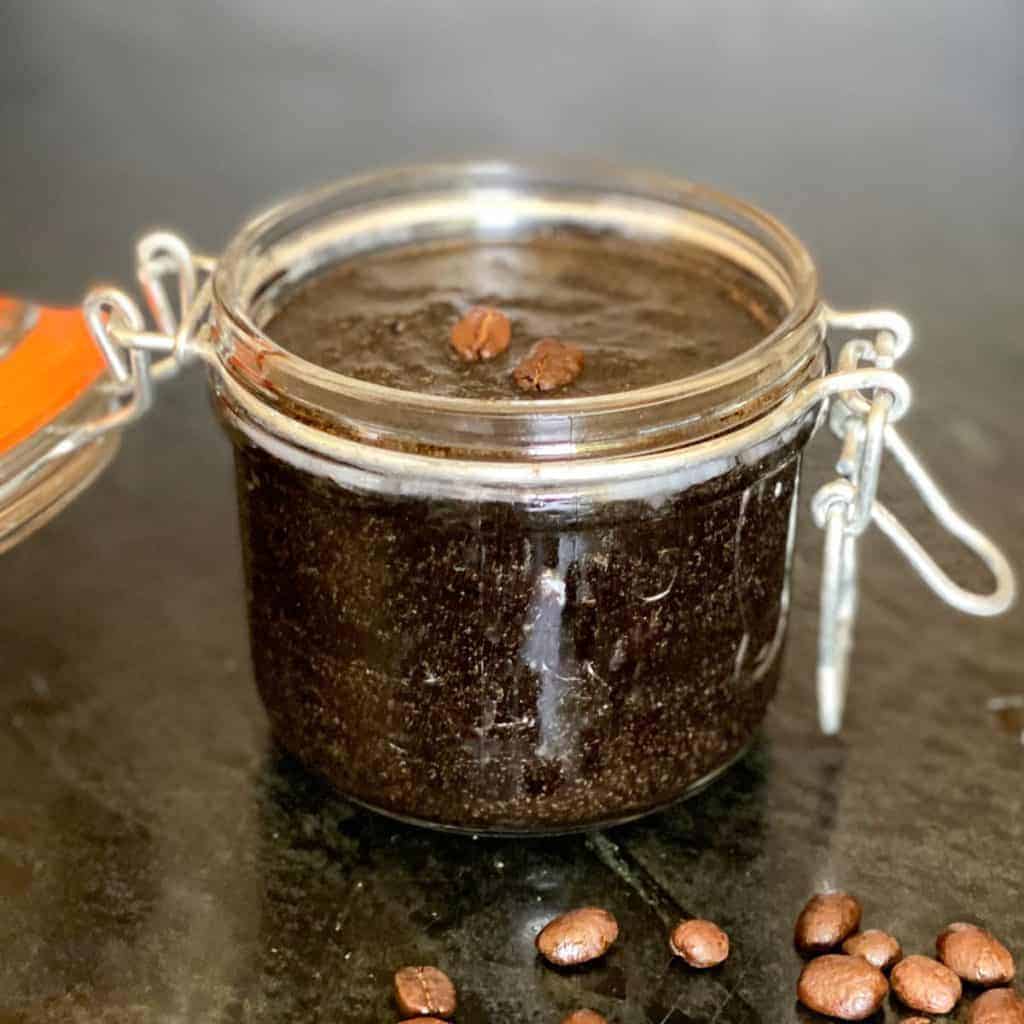 Homemade Hand Sanitizer
Homemade Hand Sanitizer – Made with essential oils, this hand sanitizer is easy to make and smells wonderful. Since everyone is using hand sanitizer like it's going out of style, we could always use a few extra bottles.