My husband makes the best cafe mochas.
He used to hit the local coffee house every single morning to pick up his morning mocha. Now he makes even better mochas right in the kitchen every morning.
I decided to buy him an espresso machine a few years ago for his birthday. I figured it would pay for itself in a few months. At five bucks a mocha, it didn't take long.
So, of course I would have to make him a batch of my own mocha mix. All natural – and so easy to make, even he can do it.
Jump to Recipe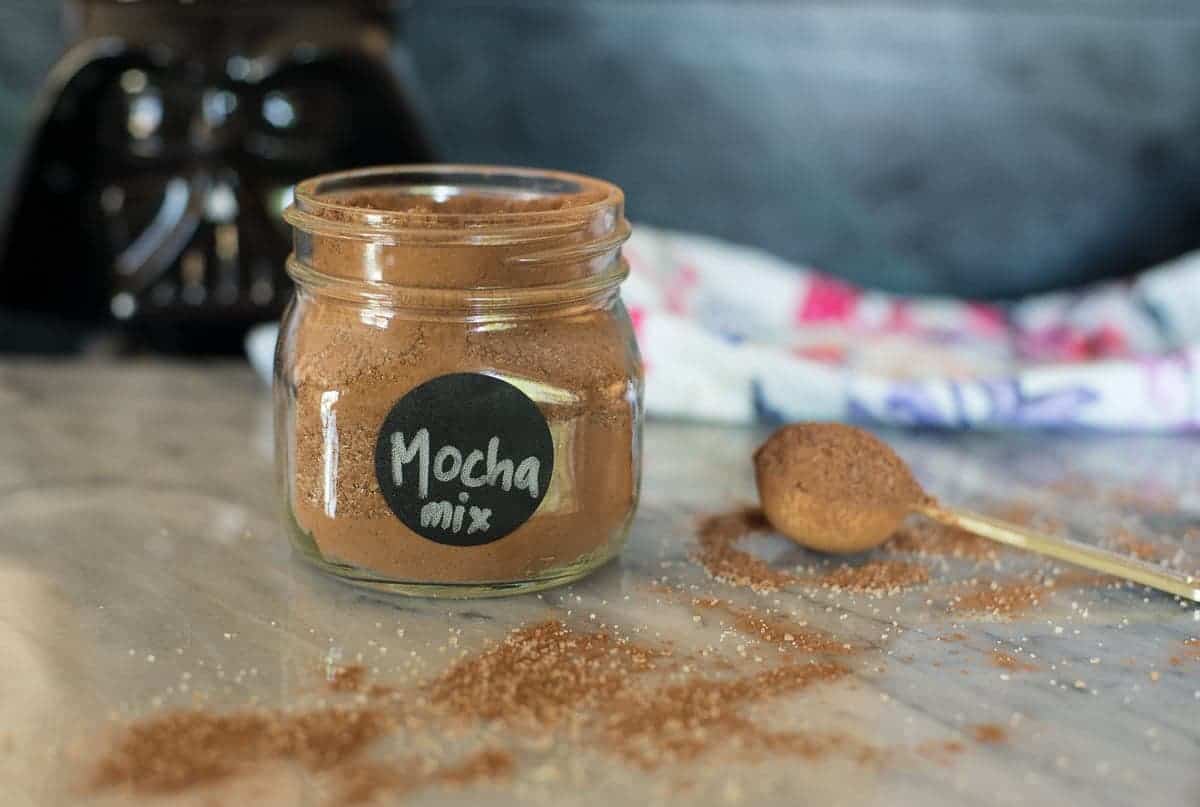 We already know that I am a certified Geek.
In our house it's a little bit challenging to decide which one of us has more geek factor points. My husband is all about Star Wars. I am more of a Trekkie. There is a huge joke in our house the I must be at least half Vulcan. I am often caught saying things like, "That's not logical." To which my husband responds flippantly, "Okay Spock."
I honestly take it as a compliment. Even as a kid I related to way the Spock approached relationships; and didn't understand all the weird social rules that other people followed. I am still a little bit like that. I sometimes feel like everyone else has a playbook that I forgot to pick up somewhere.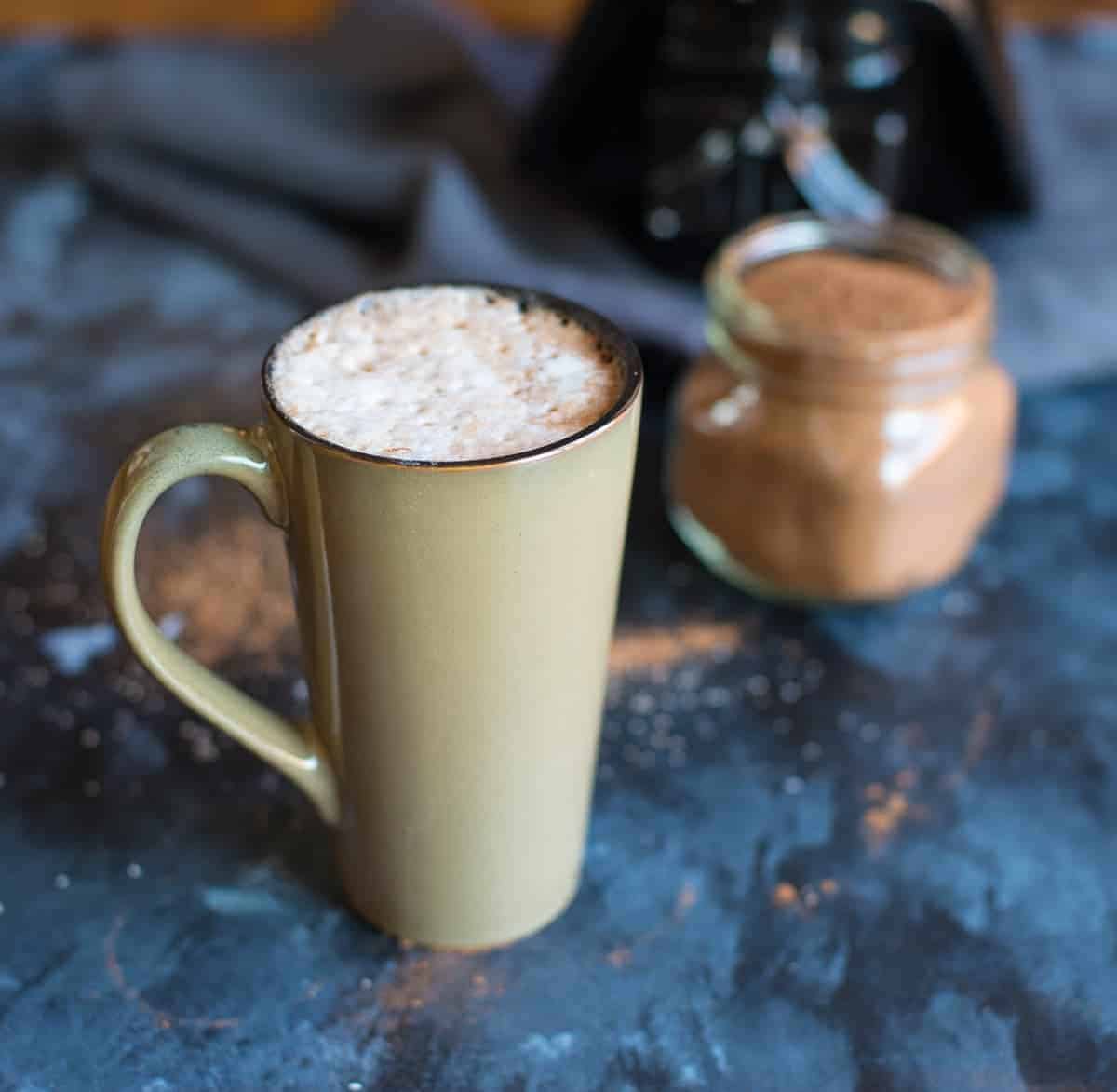 Brad's mocha mix is stored in Darth Vader's head.
Perfect right? What better way to experience the dark side than with a rich chocolaty cafe mocha. This recipe is pretty simple. The only thing you really have to do to make it amazing, is make sure that the ingredients are top notch.
Pick out your favorite unsweetened cocoa powder. Of course you could use Hershey's, but there are so many really good ones on the market. Two of our favorites (that are pretty easy to find) are Ghiradelli and Scharffenberger. Then use really good sugar. I find plain granulated white sugar to have an unpleasantly aggressive sweetness to it. It is just sweet with no real flavor. I want a rich caramel sweetness. I use a raw sugar that has a little more flavor. Even my husband can tell the difference.
Lastly, I use a good vanilla powder and some kosher salt. That is it. It is really easy to make.
I wish that I had mad milk steaming skills but I don't. I wanted to milk sculpt a tie fighter on top of this cafe mocha for you – but alas… you just get not so beautifully steamed milk. Trust me, it was still super tasty!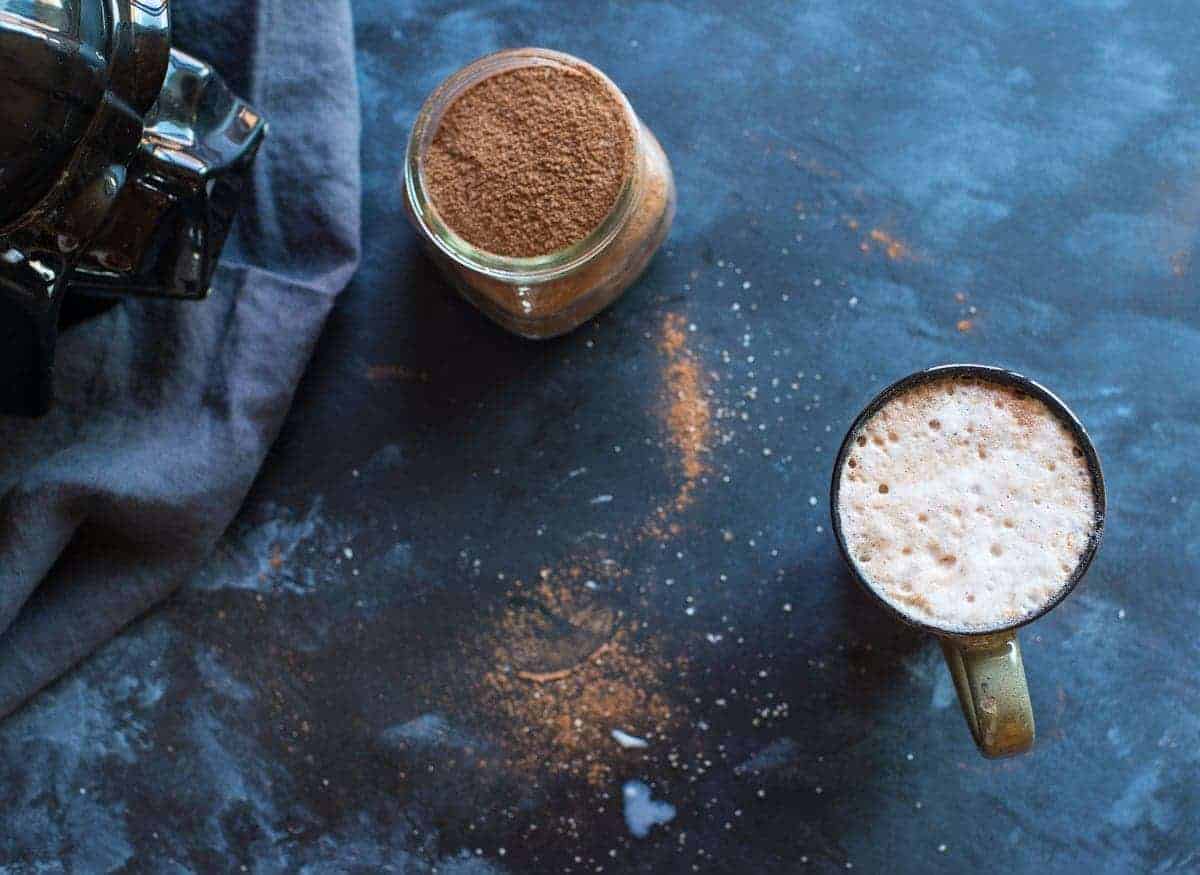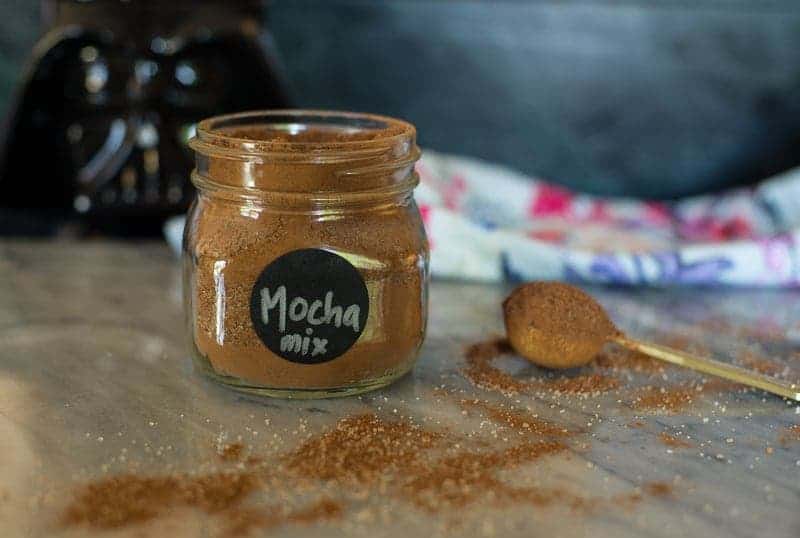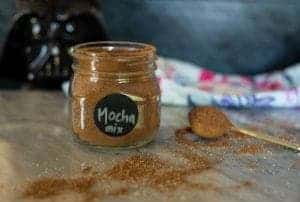 Brad's Mocha Mix
Servings:
30
2 tbsp servings
Add 2 tbsp to hot espresso. Then top with steamed milk for a delicious morning mocha.
Print Recipe
Pin Recipe
Instructions
Mix all ingredients together.

Store in an air tight container.
Nutrition
Calories:
94
kcal
|
Carbohydrates:
24
g
|
Protein:
1
g
|
Fat:
1
g
|
Sodium:
234
mg
|
Potassium:
115
mg
|
Fiber:
2
g
|
Sugar:
20
g
|
Calcium:
10
mg
|
Iron:
1.1
mg
(Visited 80 times, 1 visits today)