Cafe Mocha Hot Chocolate Mix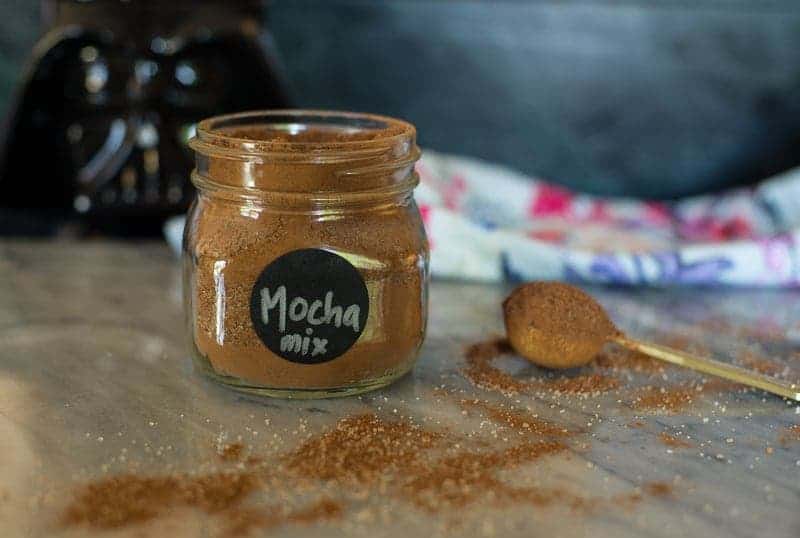 Recipe
Comments
Save
Go to Collections
This post may contain affiliate links. Please read my
disclosure policy.
This homemade cafe mocha mix is perfect for homemade mochas and easy homemade hot chocolate. Don't forget the marshmallows. I make a batch of this every few weeks for my husband's morning cafe mochas. He's practically a professional barista now!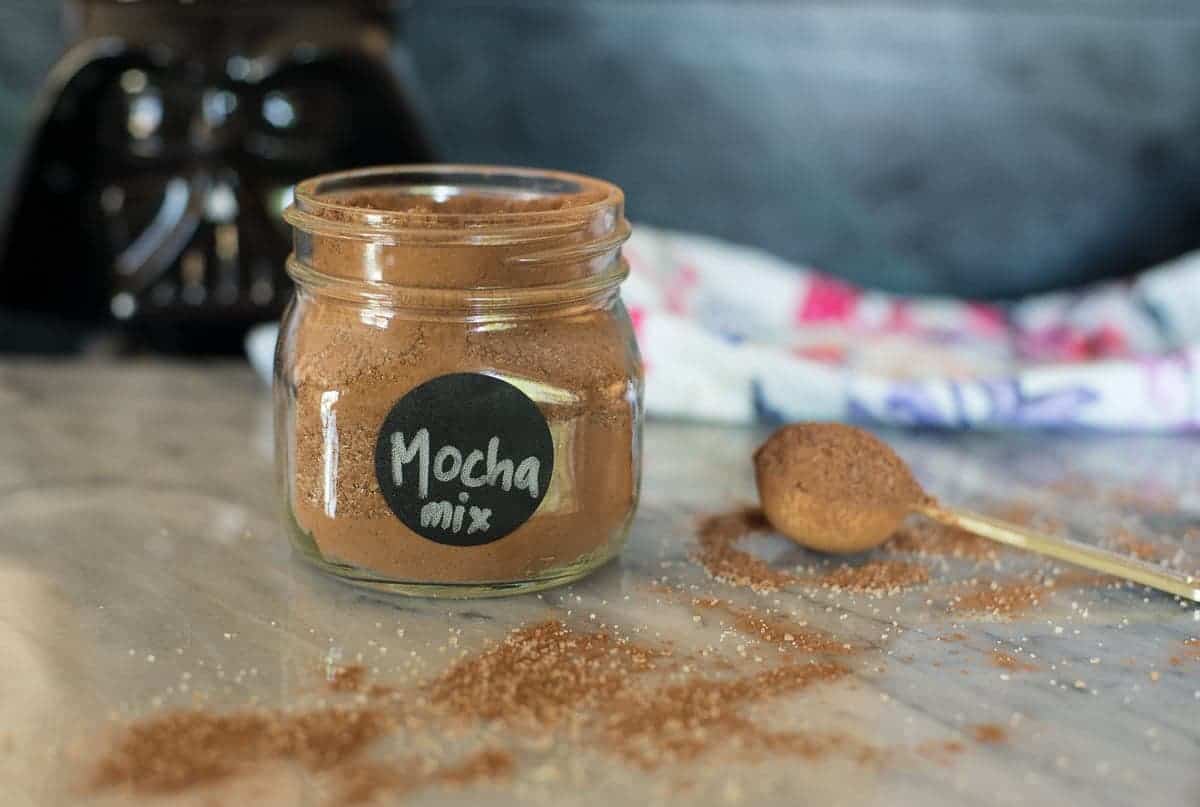 My husband makes the best cafe mochas.
He used to hit the local coffee house every single morning to pick up his morning mocha. Now he makes even better mochas right in the kitchen every single morning.
I decided to buy him an espresso machine a few years ago for his birthday. I figured it would pay for itself in a few months. At five bucks per mocha from the local coffee house, it didn't take long.
Making the best hot chocolate mix.
Making the best recipe requires using the best ingredients.
We already know that I am a certified Geek. Recipe testing is just one way that I get my Geek on!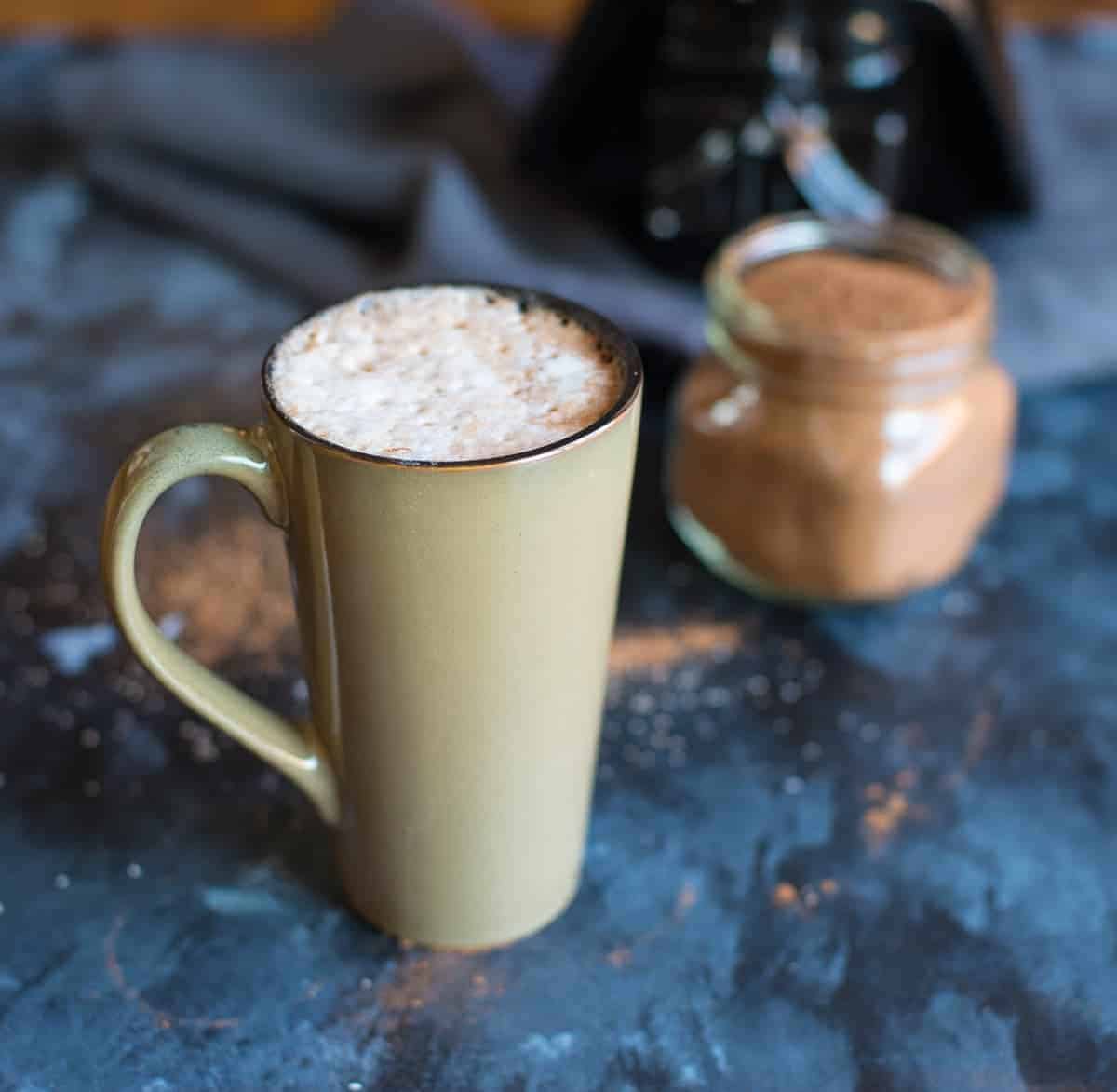 The Best Hot Chocolate Mix Recipe
This homemade cafe mocha mix can be used to make the best cafe mochas or the best hot chocolate. It's your choice.
Once you have made the dry mix, simply add two tablespoons to steamed of hot milk.
Now you won't even have to go to San Fransico to get a cup of Ghirardelli hot chocolate.
Pick out your favorite unsweetened cocoa powder.
You could use Hershey's, but there are so many really good ones on the market. Two of our favorites (that are pretty easy to find) are Ghirardelli and Scharffenberger.
Then use really good sugar.
I find plain granulated white sugar to have an unpleasant, aggressive sweetness to it. It's just sweet with no real flavor.
I want a rich caramel sweetness. I use a raw sugar that has a little more flavor. Even my husband can tell the difference.
Lastly, I use good vanilla powder and some kosher salt.
Using vanilla powder allows you to make a dry mix with all of the flavors that you want in a perfect cup of hot cocoa.
Just a hint of salt enhances the dark cocoa powder. All of these flavors come together for a balanced slightly salty, bitter-sweet, creamy cup of hot chocolate.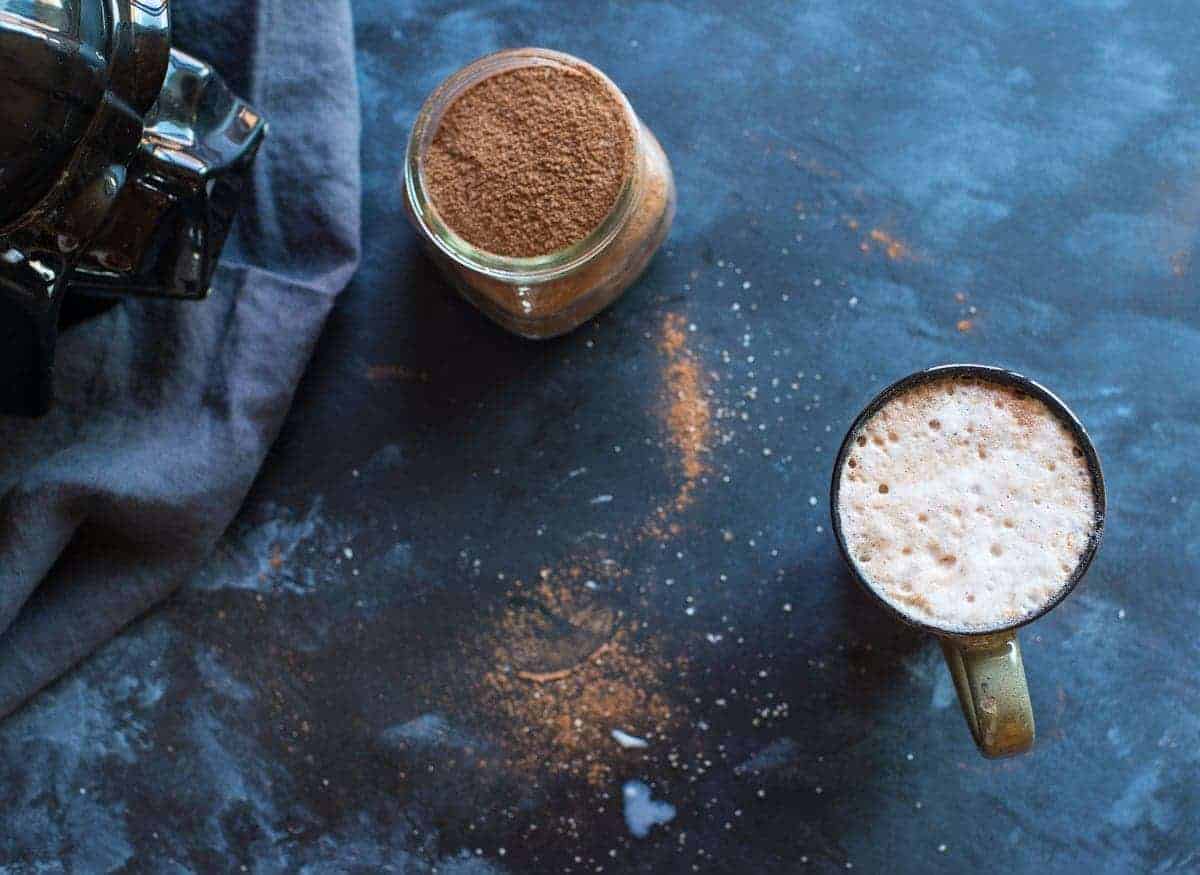 Keto Hot Chocolate
If you are watching your carbs and need a keto-friendly version of you can make this mix into a ket friendly version of holt chocolate mix by substituting Swerve or Erythritol for the sugar.
Use heated full-fat milk or even half-and-half to make the most delicious keto hot chocolate you have ever had.
Vegan Hot Chocolate
This hot chocolate mix is vegan, as it is made.
To make a cup of vegan hot chocolate use eight to ten ounces of hot dairy-free milk and add two tablespoons of hot cocoa mix.
Mexican Hot Chocolate
This recipe can easily be turned into a Mexican Hot Chocolate mix by adding a few ingredients.
Cinnamon — Add one tablespoon of cinnamon to the mix.
Cayenne Pepper — Add one quarter to one half a teaspoon of cayenne pepper.
The Best Hot Chocolate Recipe
To make the perfect cup of hot chocolate, use 1 cup of your favorite milk, plus two tablespoons of the Cafe Mocha Mix.
To make a large batch use one cup of milk per serving, then add two tablespoons of cocoa mix for each cup of milk. Heat until the sugar is dissolved.
Crockpot Hot Chocolate For A Party
Add the milk and cocoa mix to the bowl of your slow cooker.
Set the slow cooker to high and heat for about 40 minutes. Then turn the slow cooker to low and it will stay warm throughout your party.
Other Dessert Recipes
Molasses Cookies
Grandma Sisson's melt in your mouth Sugar Cookies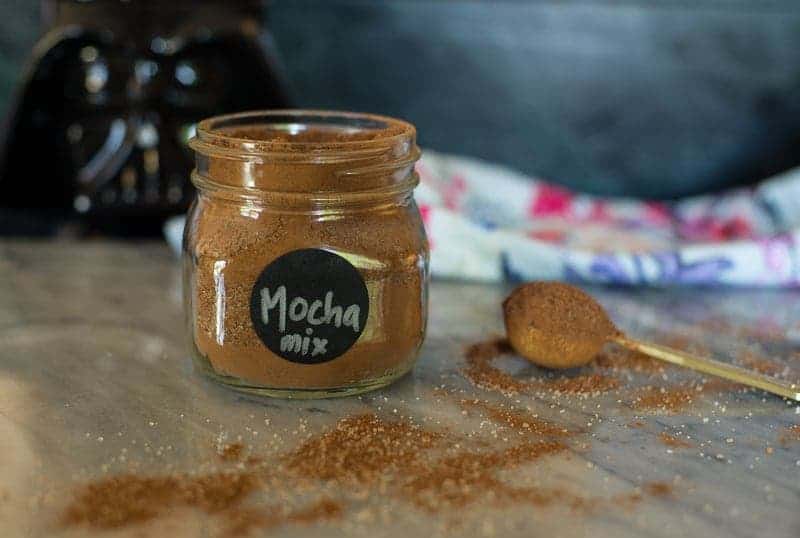 Brad's Mocha Mix
Add 2 tbsp to hot espresso. Then top with steamed milk for a delicious morning mocha.
Instructions
Mix all ingredients together.

Store in an air tight container.
YOUR OWN NOTES
Nutrition
Calories:
94
kcal
Carbohydrates:
24
g
Protein:
1
g
Fat:
1
g
Sodium:
234
mg
Fiber:
2
g
Sugar:
20
g
Calcium:
10
mg
Iron:
1.1
mg