How to Make Hand Sanitizer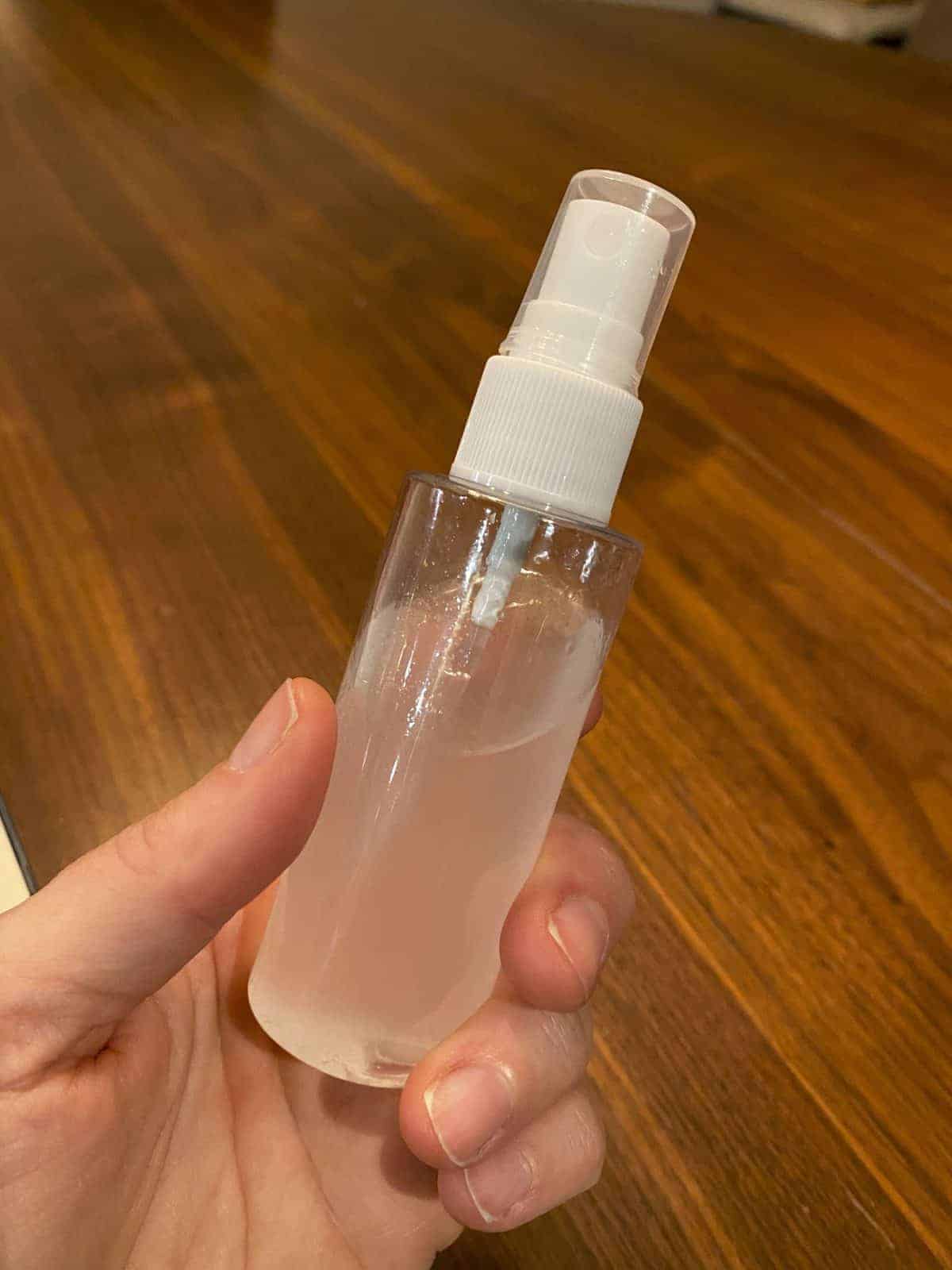 Recipe
Comments
Save
Go to Collections
This post may contain affiliate links. Please read my
disclosure policy.
If the current situation has got you wishing that you bought a metric ton of hand sanitizer before last week, no fear, you can make homemade hand sanitizer spray at home with a few simple and easier to get ingredients.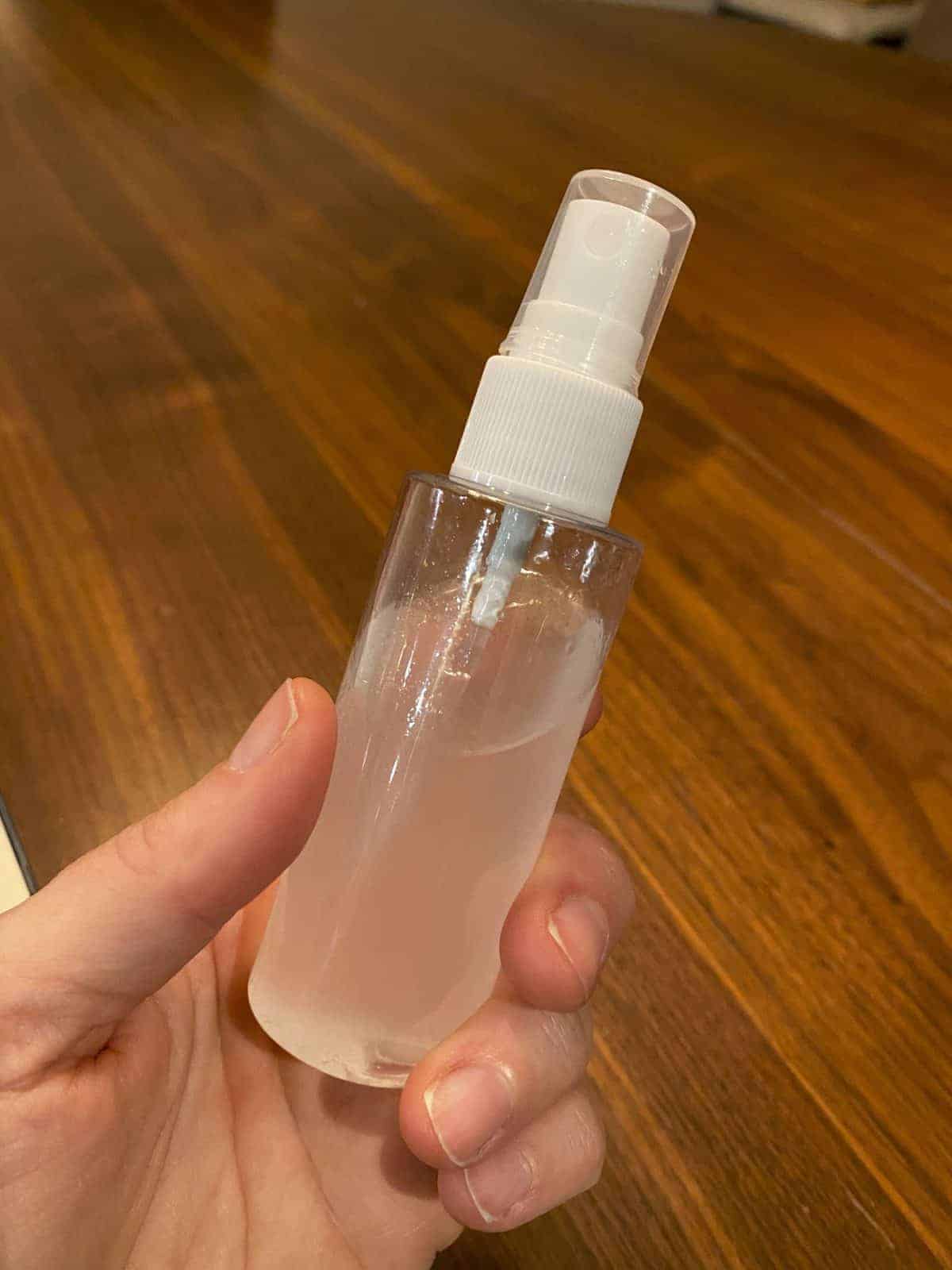 Making Hand Sanitizer Spray without Aloe vera
When I realized that hand sanitizer, like Purell, was nowhere to be found in our area, I thought fine I'll order some Aloe Vera Gel. I already had some alcohol in the garage.
If you don't have rubbing alcohol. Vodka or grain alcohol can be substituted.
Once I started looking for 100 percent aloe vera gel online, I couldn't find it anywhere. Everything is sold out, and a lot of the varieties that were available have additives that do not mix with alcohol. If you try to use these aloe vera varieties you will end up with a stringy clumpy mess.
The best option I found was to make a spray with witch hazel.
In normal circumstances, I'm not big on hand sanitizer.
Soap and water is always the best way to sanitize your hands. However, right now, I am extra cautious. So hand sanitizer is a must.
With the traditional Purell selling for way over market value and a lot of ingredients in short supply, I thought it was best to use my good old fashioned science knowledge to make my own.
The recipe for a DIY hand sanitizer gel that I found online was:
5-10 drops of lavender oil
30 drops of tea tree oil
3 ounces of 70 percent alcohol
1 ounce of 100 percent aloe vera gel
¼ teaspoon of 100 percent vitamin E oil
I didn't have all of these ingredients, so I made a few substitutions.
5-10 essential oil, I used lily scent from my P&B floral collection of essential oil
3 ounces of 70 percent alcohol
1 ounce of Thayer's Witch Hazel
¼ teaspoon of coconut oil
This mixture was lovely. It smelled great and even felt moisturizing.
I didn't have tea tree oil. I suppose that you could use more essential oil OR more coconut oil. But I found that it was fine without it.
I stored the mixture in a tiny spray bottle.
It turned out to be the perfect viscosity for a spray-on hand sanitizer.
Either of these recipes for hand sanitizer should be a cheaper option that the premade variety.
The first recipe makes a thicker gel.
So, you will need to have a squeeze bottle.
I found a set of travel containers at Target that had two squeeze bottles and a small spray bottle.
The second recipe makes a spray.
For this recipe, I used a small spray bottle to store the mixture.
Other recipes for coping with the pandemic situation
While my husband and daughter mixed up this recipe, I made a batch of chocolate chips cookies.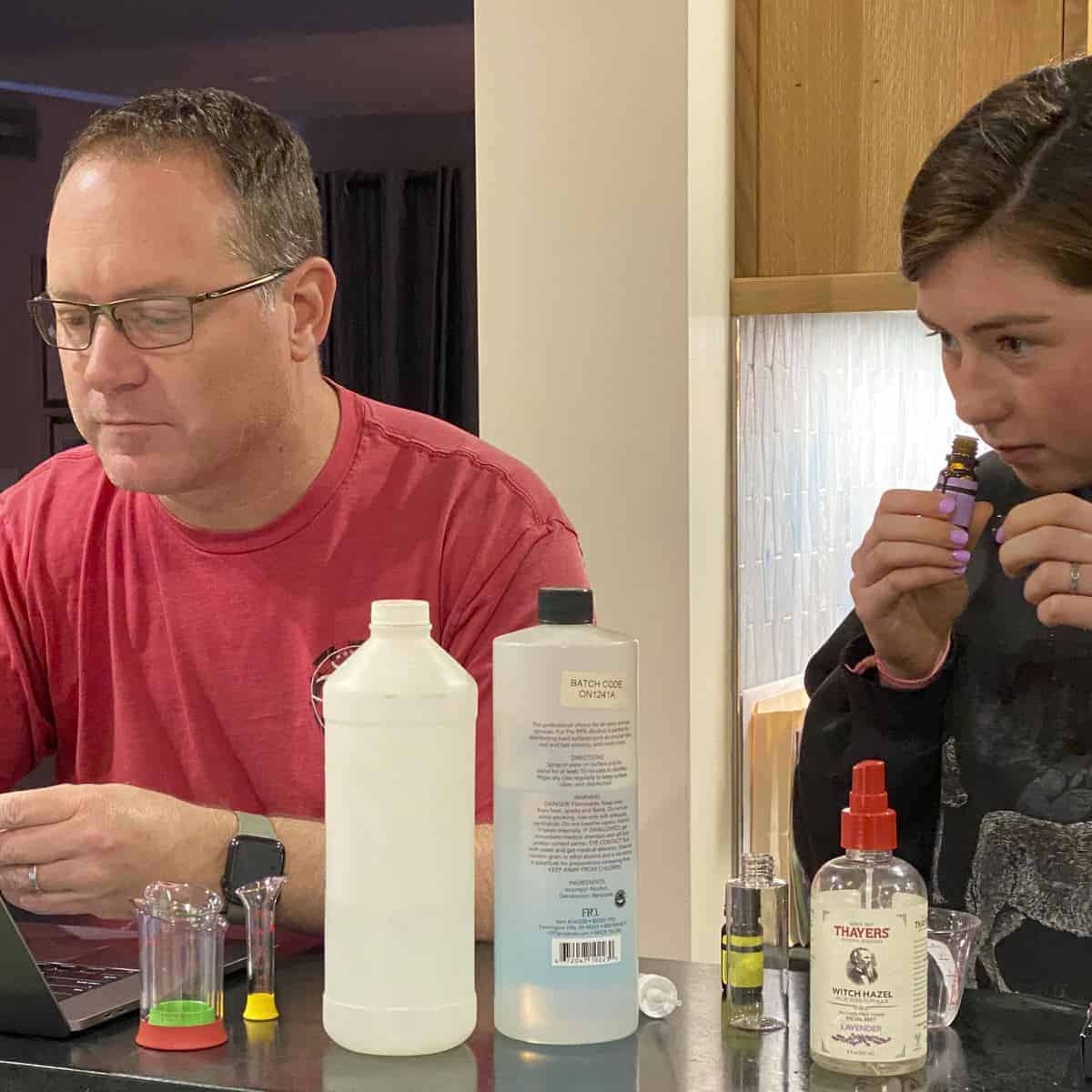 Actually I made two batches of cookies.
Everyone's favorite: Fleur De Sel Chocolate Chip Cookies
Salted Chocolate Chip Cookies
These salted chocolate chip cookies are the perfect sweet & salty cookie. They're based on the Famous Jaques Torres chocolate chip cookies. I've put my spin on these babies, and I think they are even better than the original.
SEE THE RECIPE
PIN FOR LATER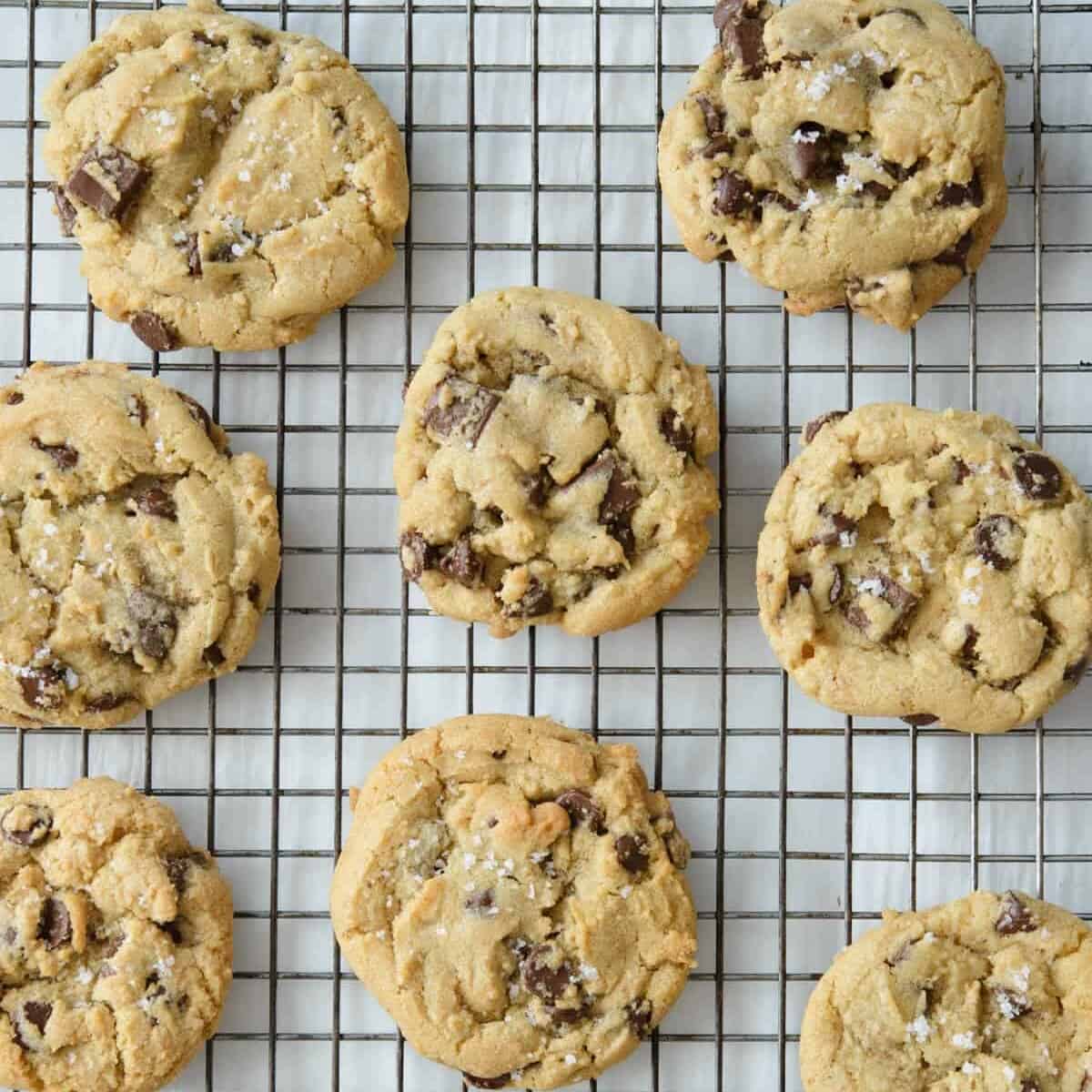 Gluten-Free Hazelnut Chocolate Chip Cookies
Low Carb Chocolate Chip Cookies
These low-carb chocolate chip cookies are completely grain-free. This cookie is somewhere in between a keto chocolate chip cookie and a chocolate chip fat bomb. Made with hazelnut flour these cookies have a satisfying nutty texture. Plus, I'll even show you how to make them entirely keto if you don't want any sugar at all.
SEE THE RECIPE
PIN FOR LATER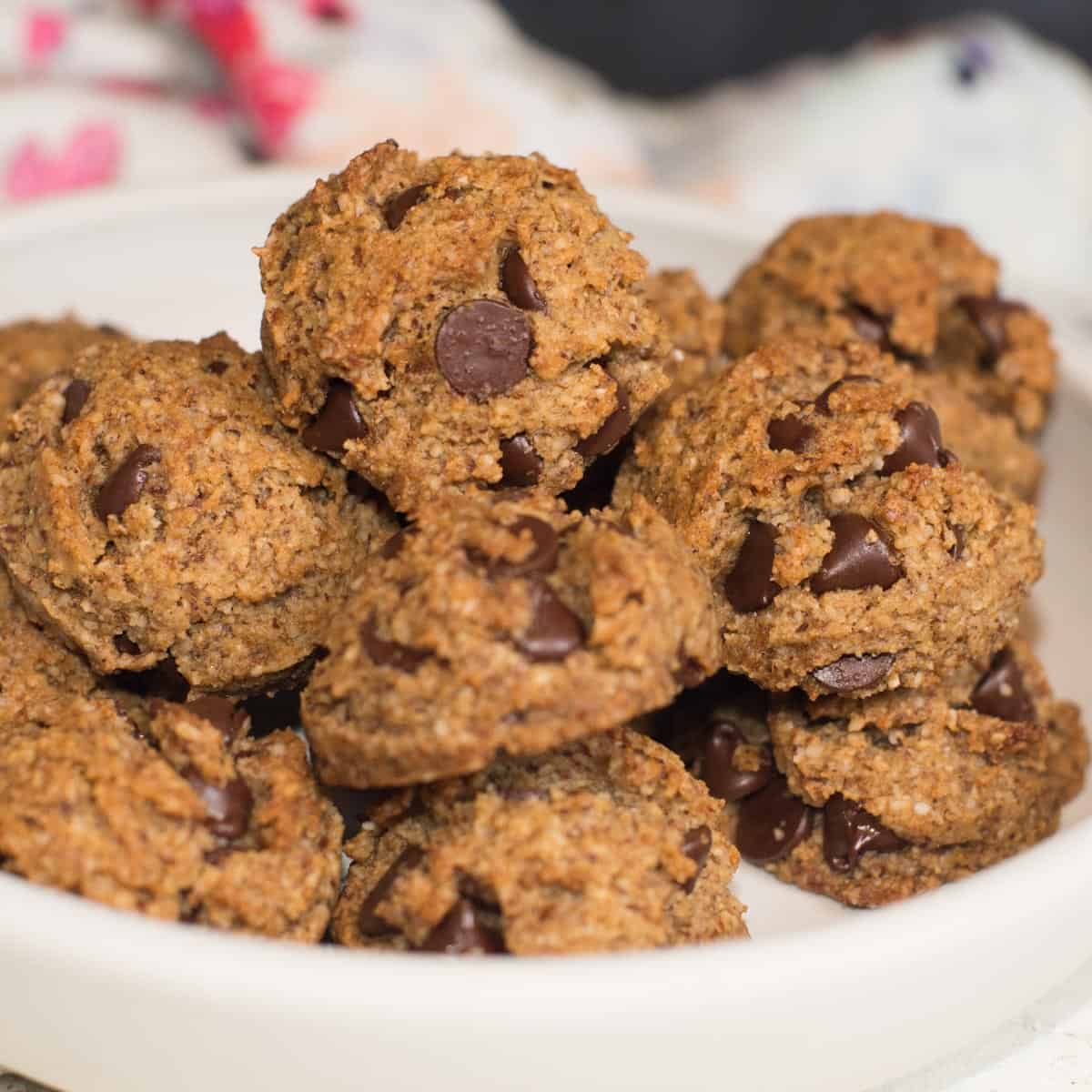 Did you make the hand sanitizer? I would love to hear about it. Please leave me a comment 👇and let me know what you thought about the recipe.
Or if you made the cookies. I would love to hear about them too!
Stay safe. Wash your hands and most of all! Keep a positive outlook.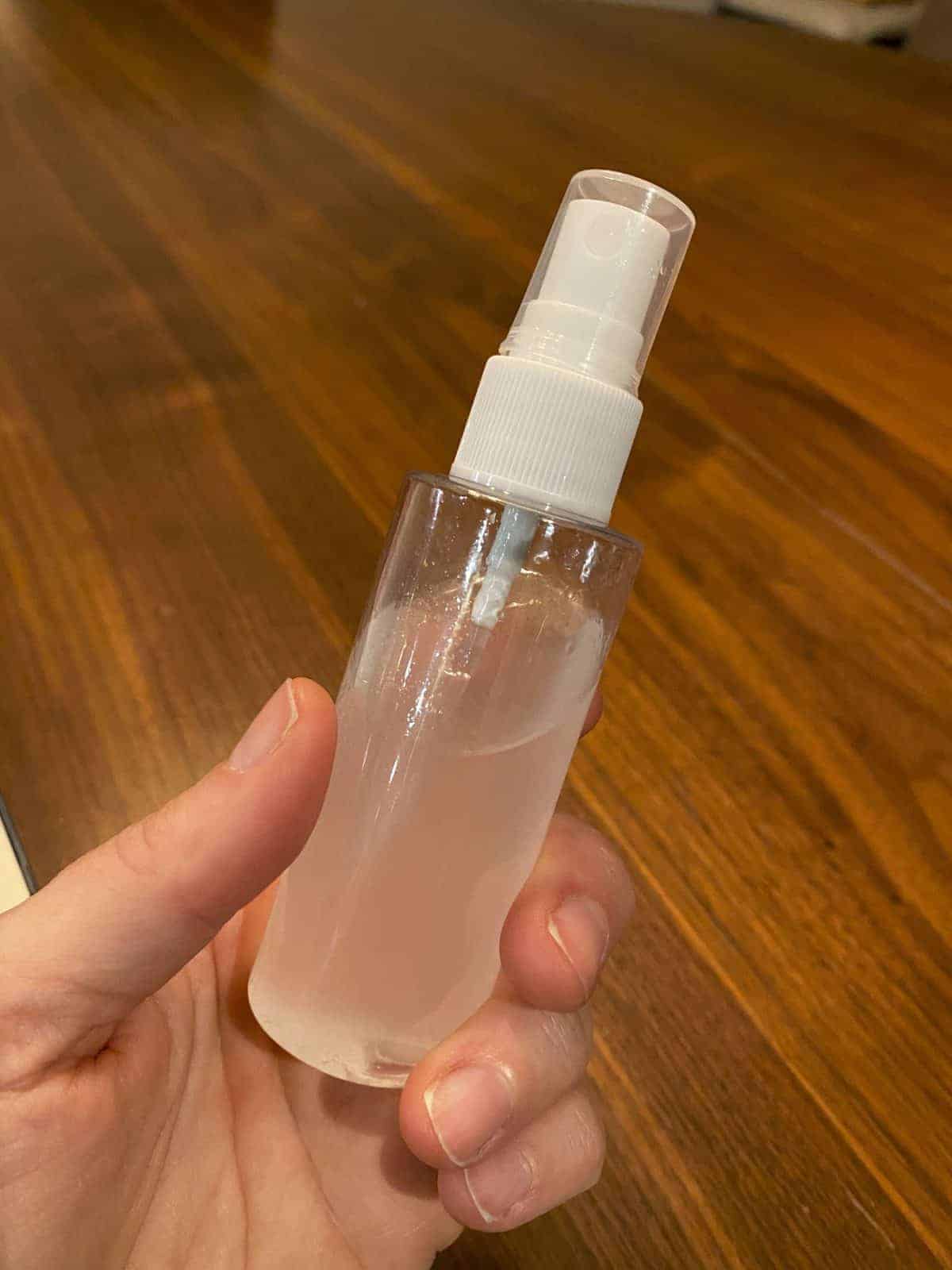 Hand Sanitizer Spray Recipe
Homemade hand sanitizer recipe. Make this recipe as a hand sanitizer gel with aloe vera OR as a hand sanitizer spray with witch hazel.
Ingredients
3

ounces

70 percent alcohol

1

ounce

Thayer's witch hazel

10

drops

essential oil

,

any scent you like

¼

teaspoon

coconut oil
Instructions
Mix all of the ingredients together and put them in a spray bottle.

Spray a few pumps onto your hands and rub together.
Laura's Tips + Notes
For Hand Sanitizer Gel:
Use 1 ounce of pure aloe vera gel in place of the witch hazel.
No Alcohol
If you don't have rubbing alcohol. Vodka or grain alcohol can be substituted.
YOUR OWN NOTES
Sign In to add your own private notes