Well seasoned food can transform a meal from something that you just eat into a meal that not only satisfies your hunger but also satisfies your soul. If you've ever tried to spice up a dish only to be disappointed in the results, let me help! Cooking doesn't have to be hard at all.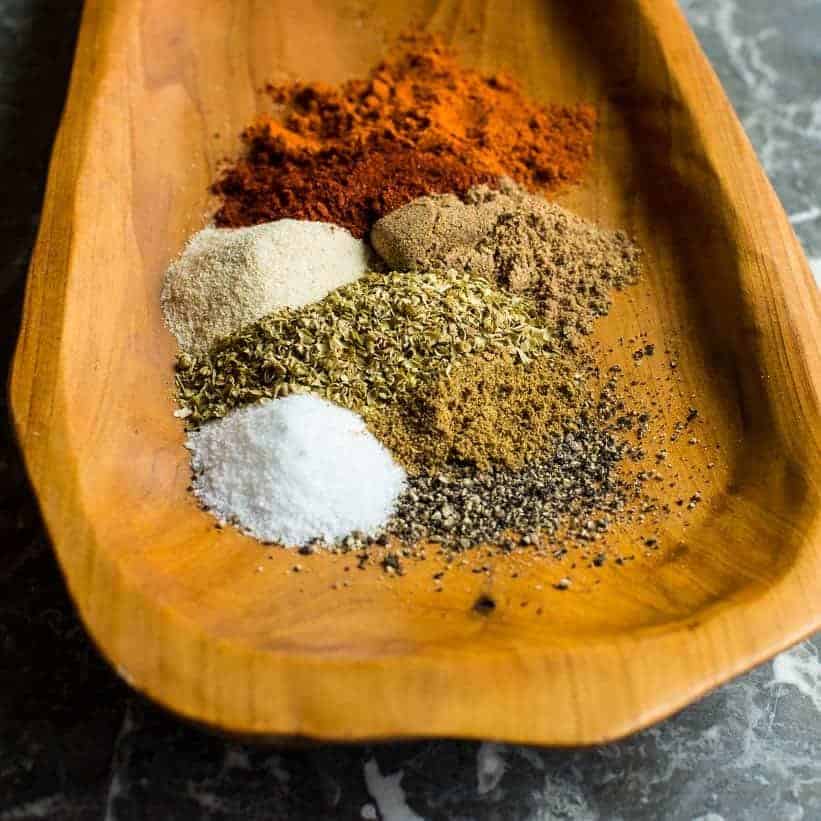 Day-to-day cooking can be a total drag when you are busy. I know if you're anything like me, you'd probably rather be doing a million other things.
Luckily, I have the perfect solution! Seasoning Blends. Homemade seasoning blends are the easiest way to make a flavorful and delicious dinner in no time.
A Well-Stocked Spice Cabinet
This is a list of dried spices that I keep on hand at all times. I recommend ordering spices online. Two of my favorite spice companies are Mountain Rose Herbs and World Spice Merchants.
I also recently set up a magnetic spice rack by Gneiss that mounts to the inside of my spice cabinet. I am in love with it! It saves a ton of space, keeps all of my spices organized, and I can store all of my homemade spice blends right along with my bulk spices.

Basic Dried Spices
allspice
basil
cardamom
cayenne pepper
chili powder
chives
cloves
coriander
crushed red pepper
cumin
dill
dry mustard
garlic granules
ginger
nutmeg
onion granules
oregano
paprika - sweet
paprika - smoked
parsley
pepper
salt
sesame seeds
thyme
Fancier Spices to Keep in the Pantry
fennel
cardamom pods
star anise
juniper
whole allspice
marjoram
savory
sage
FAQs
I have had a few requests to see my Gneiss Spice Rack.
Here you go! Isn't it pretty???
Making Homemade Seasoning Blends
I am currently working on writing a post for each of my seasoning blends. Until they are done, you can download a printable with all of my seasoning blends.
My Homemade Savory Spice Blend Recipes
My Homemade Sweet Spice Recipes
More Seasoning Blend Recipes
Everything Bagel Seasoning Recipe
How to make Everything Bagel Seasoning at home. With only 5 ingredients and 5 minutes you can have your own Trader Joe's Everything But the Bagel Seasoning Blend.
SEE THE RECIPE
PIN FOR LATER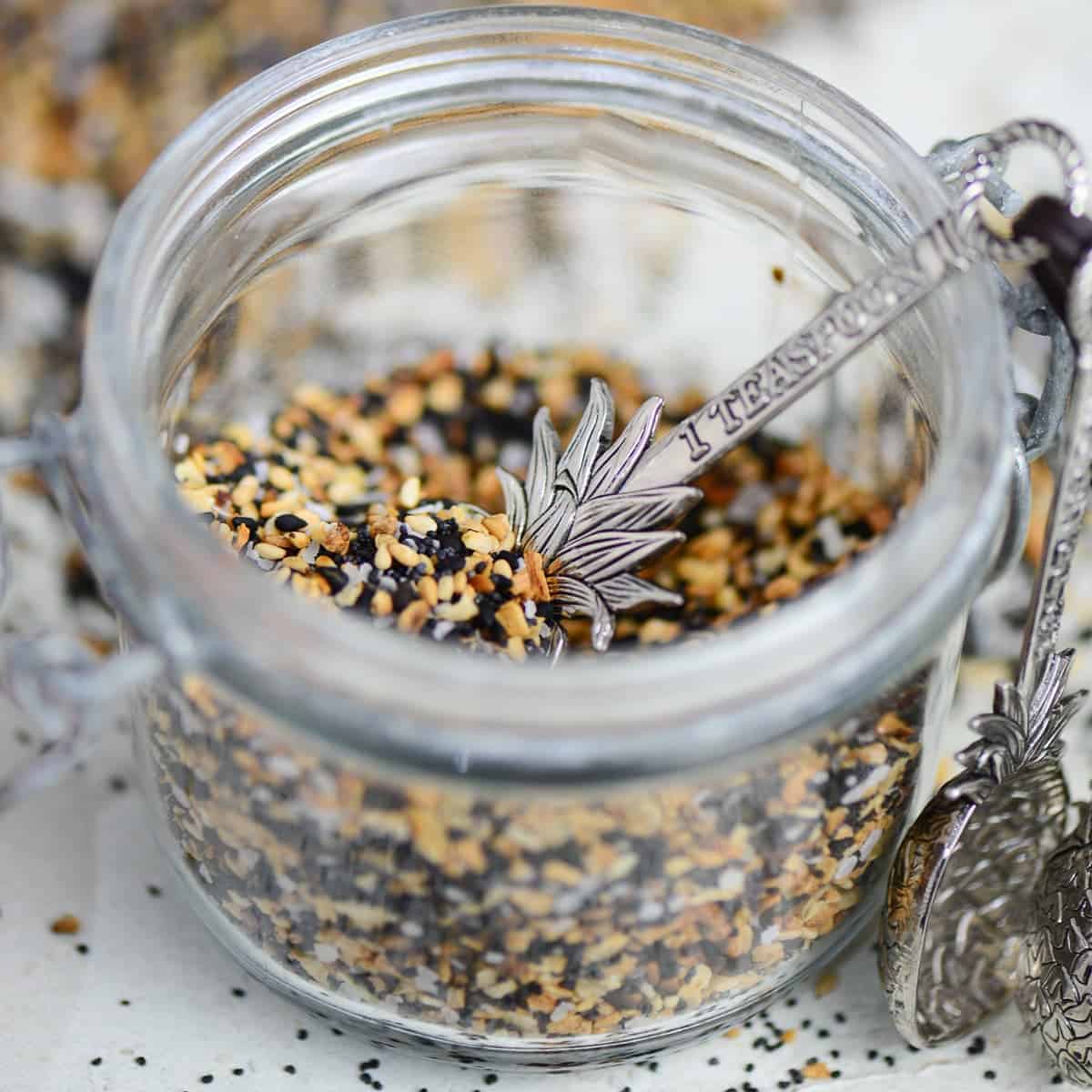 Taco Seasoning Blend
This super-easy taco seasoning blend is the foundation for some of my favorite recipes. Sprinkle a few teaspoons on chicken, make fajitas, or my super easy Enchilada Casserole. And of course taco Tuesdays need this taco seasoning.
SEE THE RECIPE
PIN FOR LATER