Grilling up a batch of grilled chicken breasts is the perfect way to make sure you have healthy, satisfying protein on hand! Spice up your chicken and mix things up with your favorite sides—you're good to go!
This right here is the best grilled chicken breast recipe out there. I'm serious. Say goodbye to dry, boring white meat forever.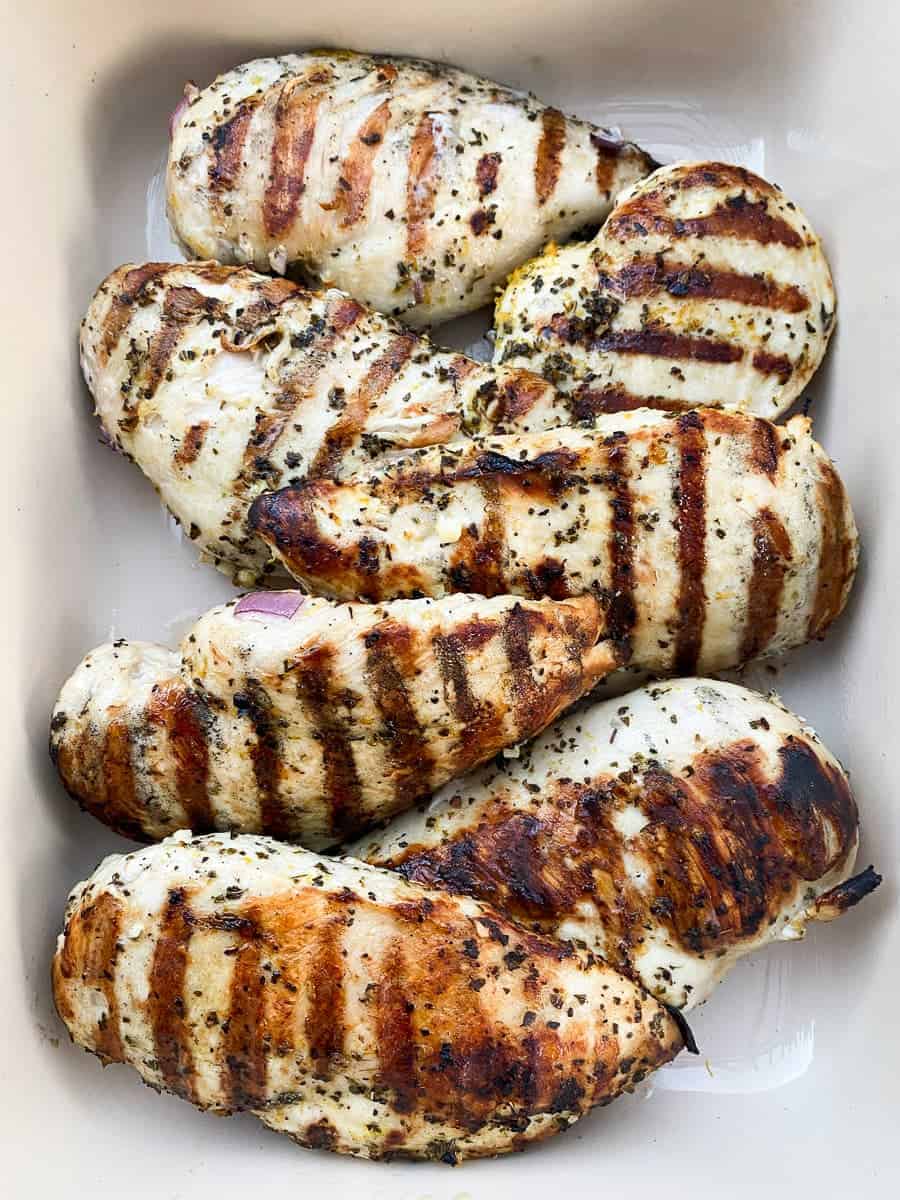 What You'll Love About This Grilled Chicken
Easy: All you have to do to make this recipe is have thawed chicken and a few simple ingredients.
Make it ahead: Cooking chicken breast on the grill is incredibly easy to use for meal prep. It's lean and easy to portion.
Healthy: Grilled chicken is healthy and making a batch of this grilled chicken will make sure that you have a serving of healthy protein for several meals all week long.
Recipe Notes
Although this is a grilled chicken breast recipe, you can just as easily use this recipe for a batch of chicken thighs or chicken wings!
Ingredient notes
Chicken: I usually buy chicken breasts or thighs for this recipe. To make things super easy, buy boneless, skinless chicken.
Marinade: Lemon juice, lemon zest, olive oil, garlic, oregano, salt, and pepper.
Step By Step Instructions
Marinate the chicken for at least an hour, but no longer than overnight. Use a grater to zest the lemons, squeeze the lemon juice, ONION?? Instructions
Make sure your grill is hot and clean. Use a little bit of oil on the grates to prevent sticking.
Place the chicken on the grill and DO NOT move it until it's time to flip it. Just let it do its thing.
Grill 8 minutes on the first side and 6 to 8 minutes on the second side.
Use a probe thermometer to make sure you have the proper temperature.
Make sure that your chicken is cooked to the proper internal temperature. The safe internal temperature is 165℉!

People ask me all the time how long to grill chicken breast. The secret is to use a thermometer. I usually take my chicken off of the grill at 155℉ and let it rest for 10 minutes. The temperature will continue to rise after the chicken is taken off of the grill.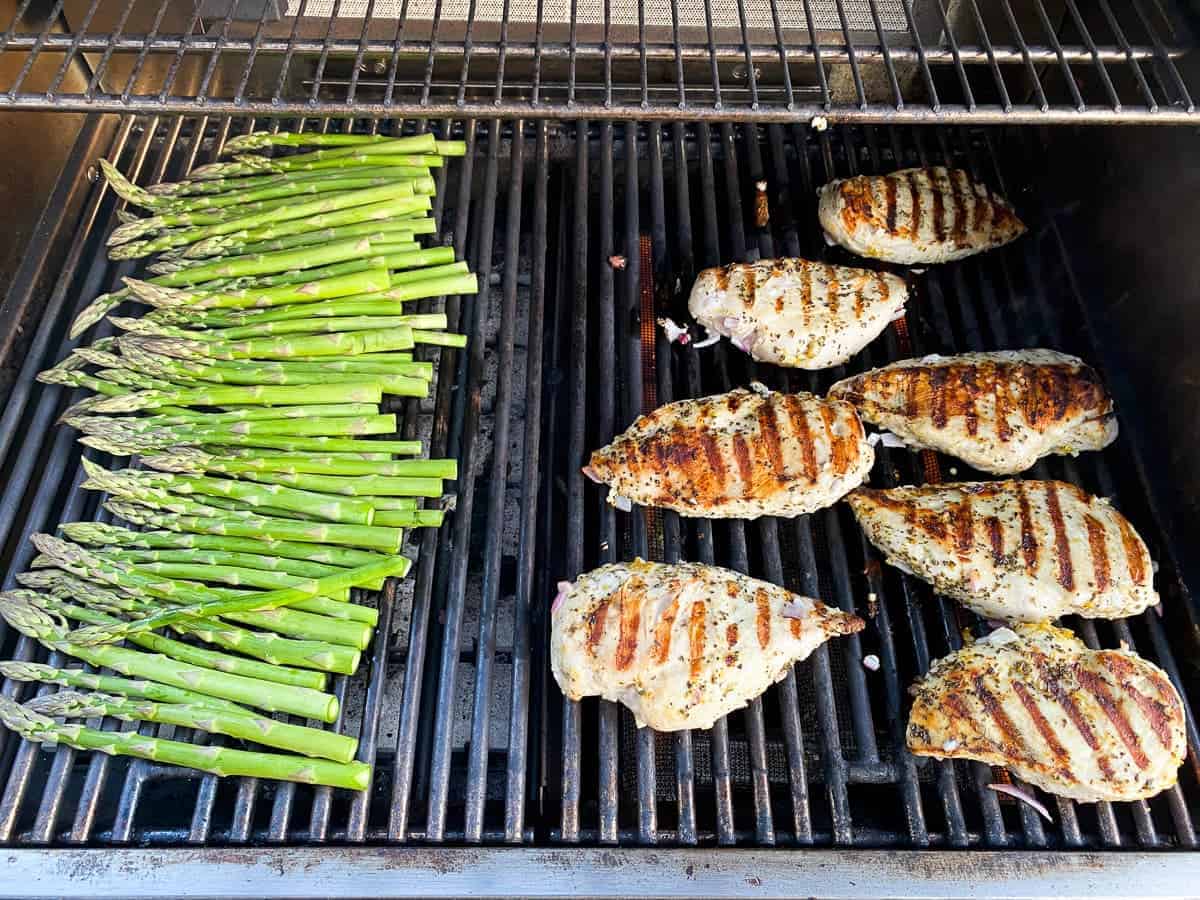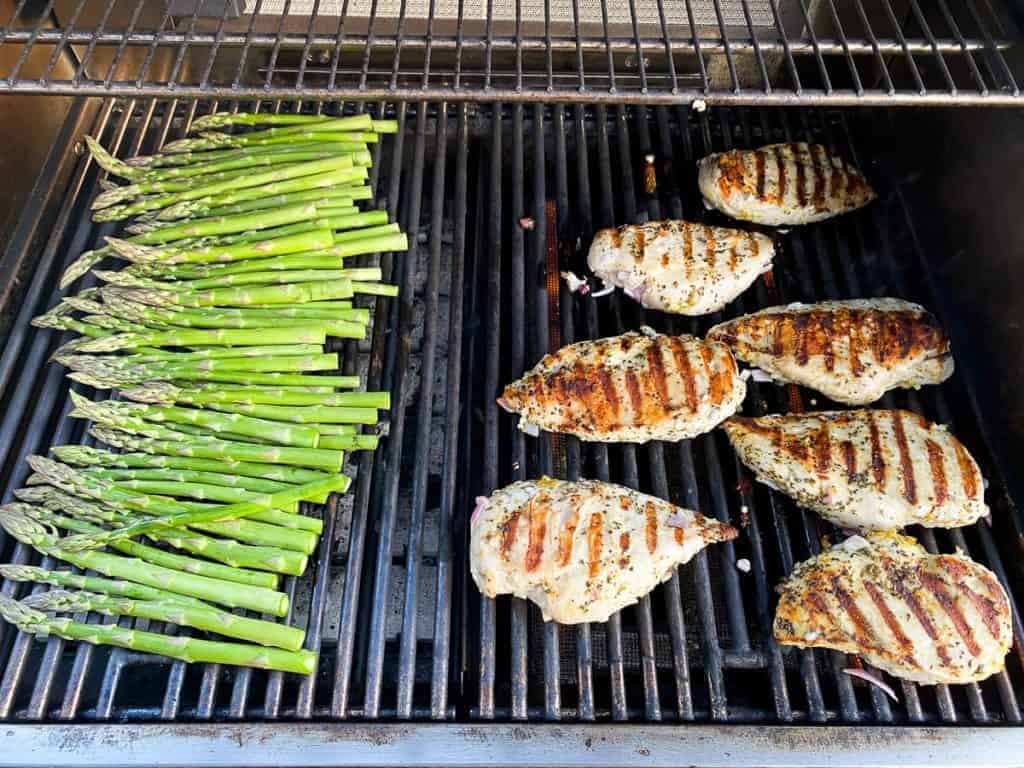 FAQs and helpful tips
How do you grill bone-in chicken?
If you are grilling bone-in chicken, the cooking time will be longer. Always use a probe thermometer to check the temperature!

A cut of fryer chicken will have different pieces that will all come off the grill at different times. Dark meat tends to stay moister even if it's slightly overcooked.

Don't overthink it—just grill!
What is fryer chicken?
A fryer chicken refers to a younger, midsized bird that tends to be much easier to cook than your traditional chicken!
How do you cook chicken thighs on the grill?
Boneless chicken thighs tend to be smaller in size, so they'll cook fairly quickly. Start with 6 minutes on the first side, and then try 4-6 minutes once they're flipped.

If you're not in the mood to grill, try my Baked Crispy Chicken Thighs!
What should you season grilled chicken breasts with?
Grilled chicken breasts are a blank canvas! Spice them up with countless seasonings and marinades—the choice is yours! The easy grilled chicken marinade I use in this recipe is just lemon juice, lemon zest, olive oil, garlic, oregano, salt, and pepper.

Grab a copy of my go-to Seasoning Recipe HERE!
Perfect pairings for your delicious chicken
If you're dreaming of Greece:
Mediterranean Seasoning Blend
Ultra flavorful Mediterranean spice mix that's fantastic on seafood, chicken, and roasted veggies. This homemade spice mix has so many uses you'll want to keep it on hand at all times.
See The Recipe
Pin For Later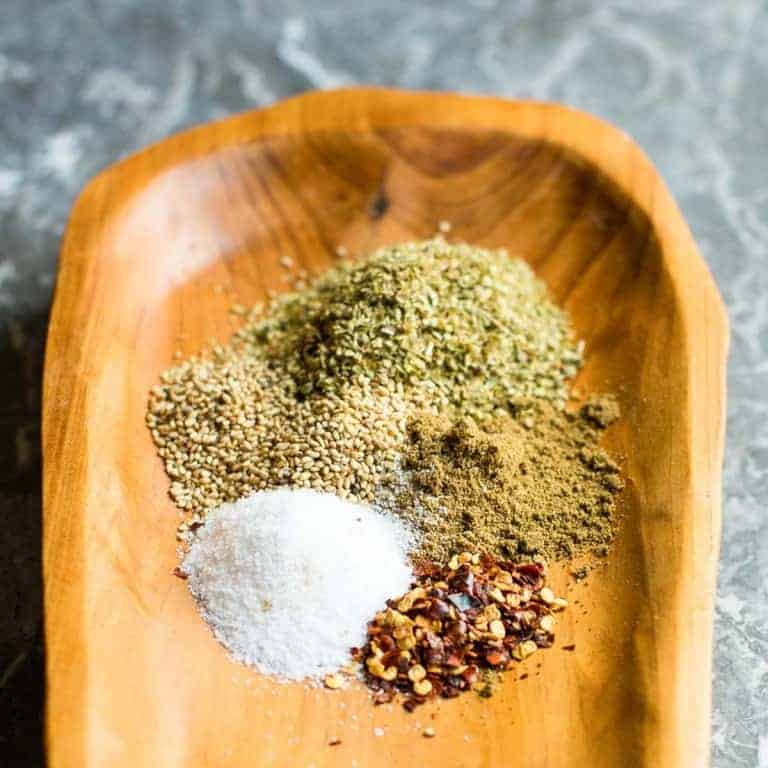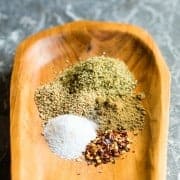 Tzatziki Recipe
Try this tzatziki on top of roasted vegetables or burgers and fries. This flavorful Greek condiment is good on anything and everything.
See The Recipe
Pin For Later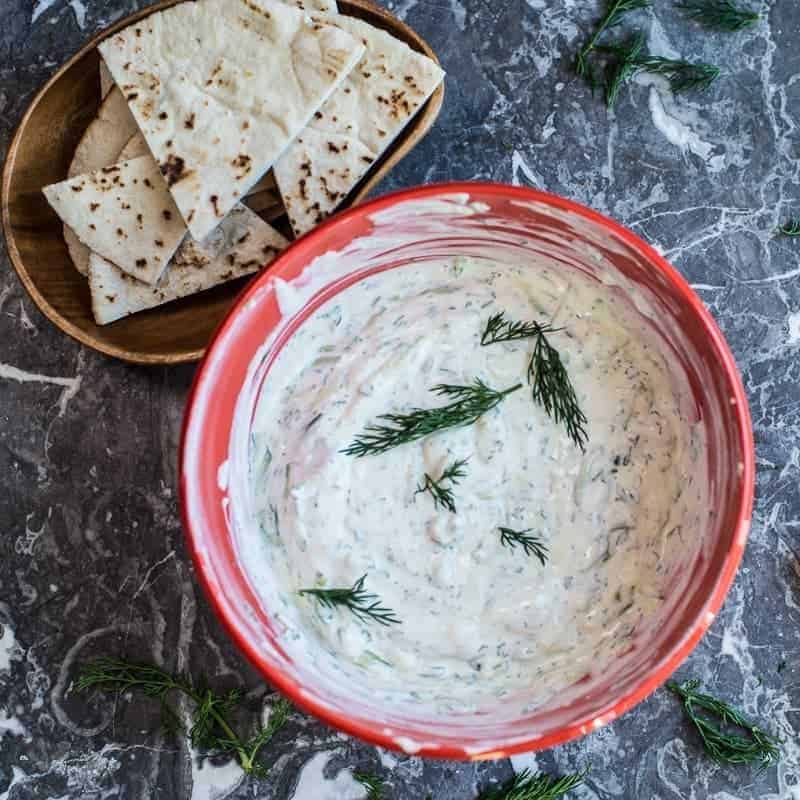 The BEST Greek Salad Dressing
You're going to love the lemon–garlicky, salty feta-ness of this Mediterranean-style dressing. Not only is it easy to make it has so much flavor you won't be able to get enough of it's mouthwatering goodness.
See The Recipe
Pin For Later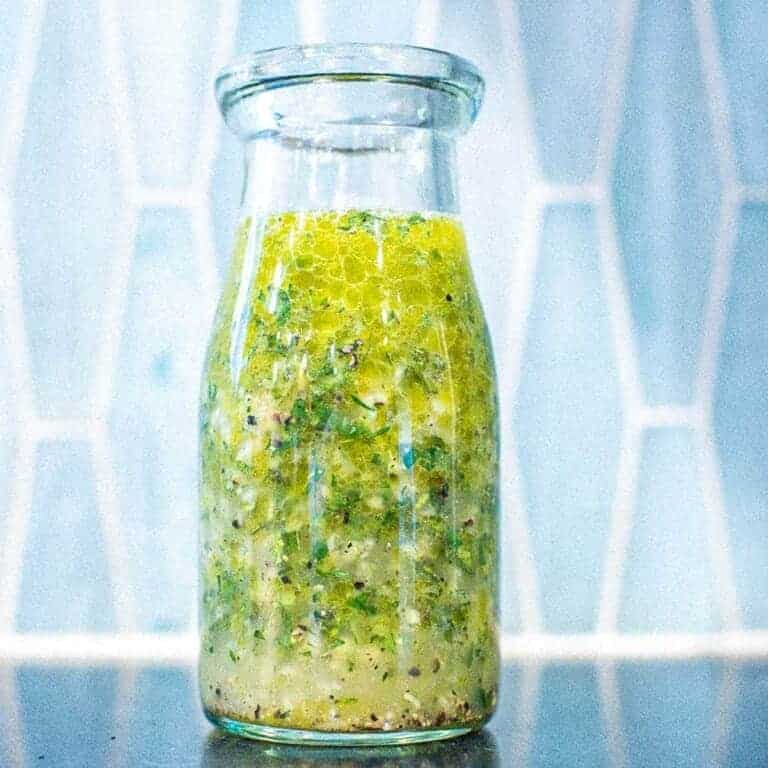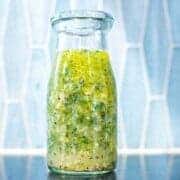 If you want some spice:
Taco Seasoning Blend
This super-easy taco seasoning blend is the foundation for some of my favorite recipes. Sprinkle a few teaspoons on chicken, make fajitas, or my super easy Enchilada Casserole. And of course taco Tuesdays need this taco seasoning.
See The Recipe
Pin For Later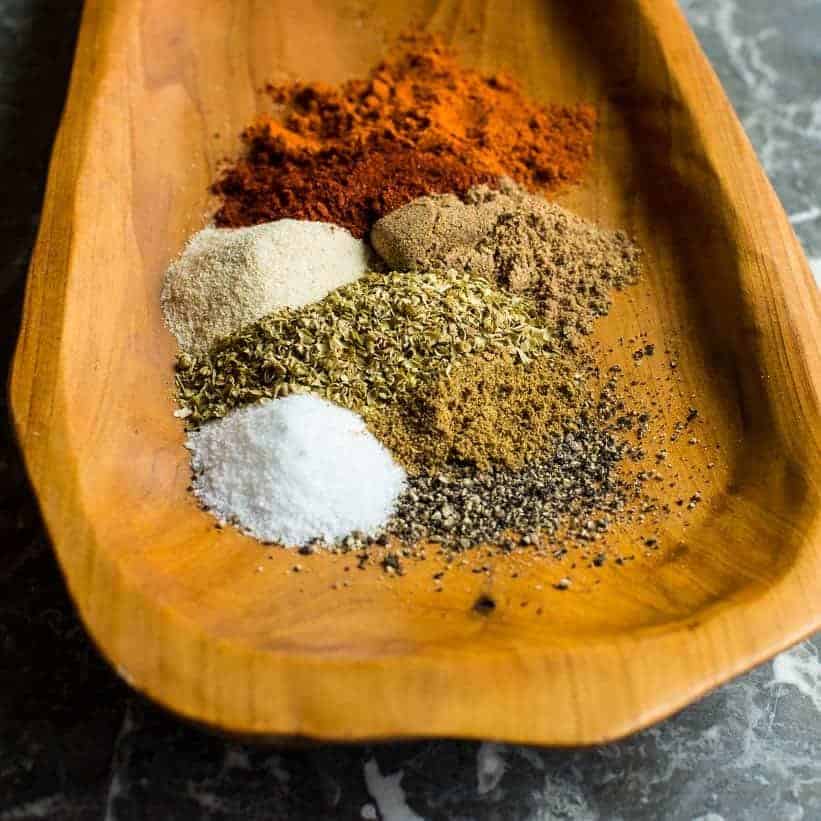 Corn Salsa Recipe
This homemade corn salsa is crunchy, sweet, and just a little bit spicy. Corn salsa is perfect with tacos, burritos, or even a delicious burrito bowl.
See The Recipe
Pin For Later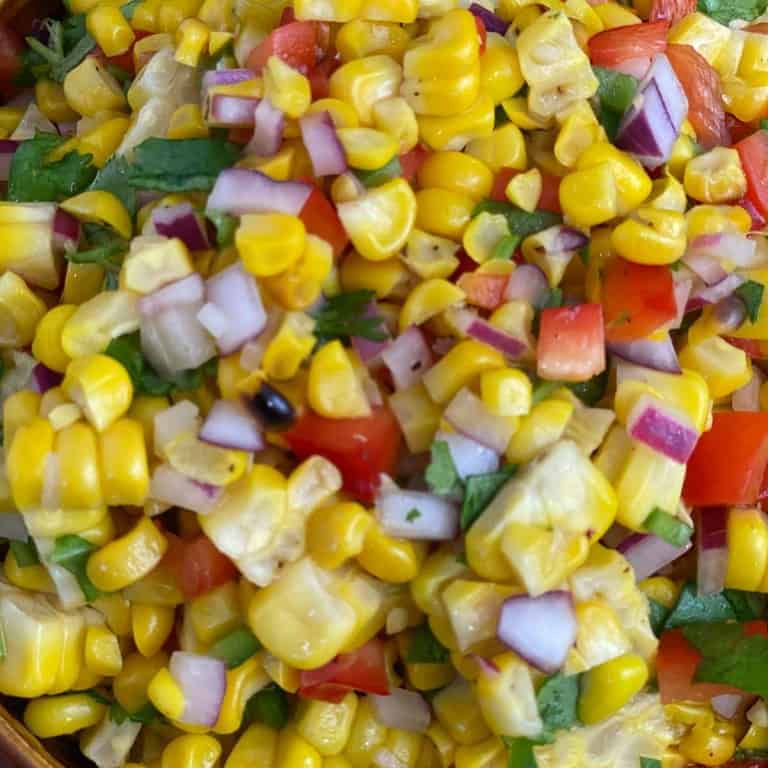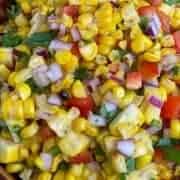 Chipotle Crema Recipe
Spicy Crema is the perfect topping for tacos or taco salad.
Pin For Later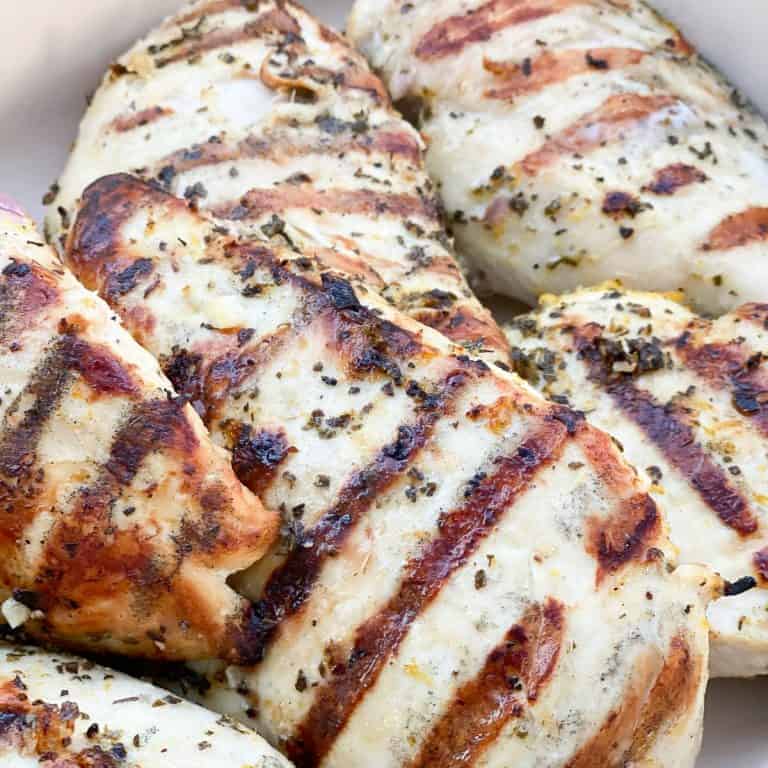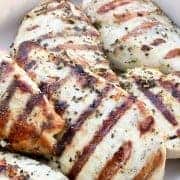 If you're dreaming of the perfect summer BBQ:
BBQ Rub Seasoning Blend
This AMAZING BBQ rub recipe can be used to add flavor to so many things. It's way cheaper than buying a specialty rub in the store. Make a batch right in your own kitchen and then store it to use anytime you are craving that smokey-sweet bbq flavor.
See The Recipe
Pin For Later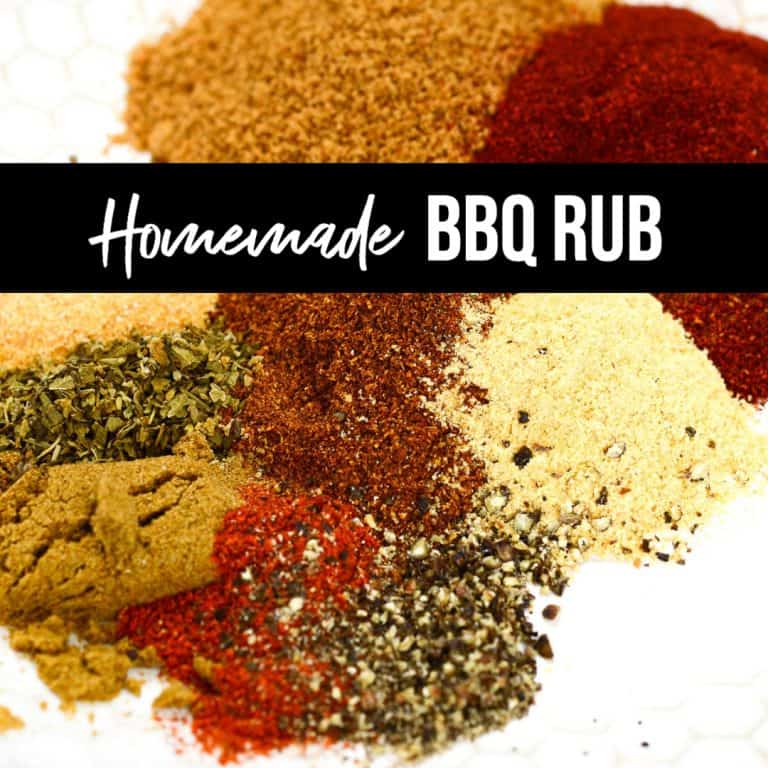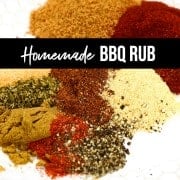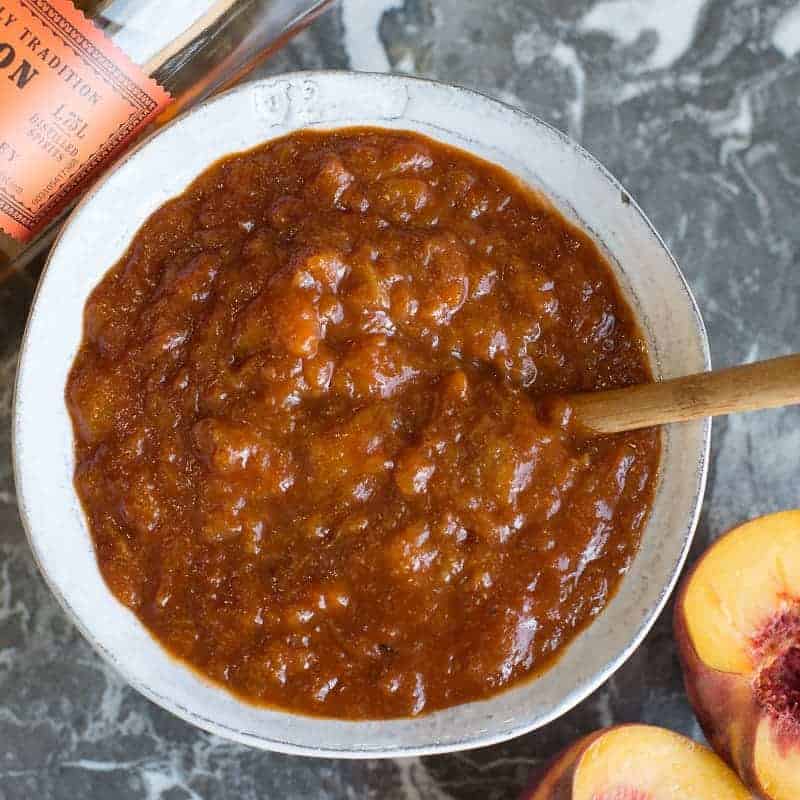 Traditional Potato Salad Recipe
This classic potato salad recipe is chunky and creamy. For an extra special treat you can make this potato salad with bacon.
See The Recipe
Pin For Later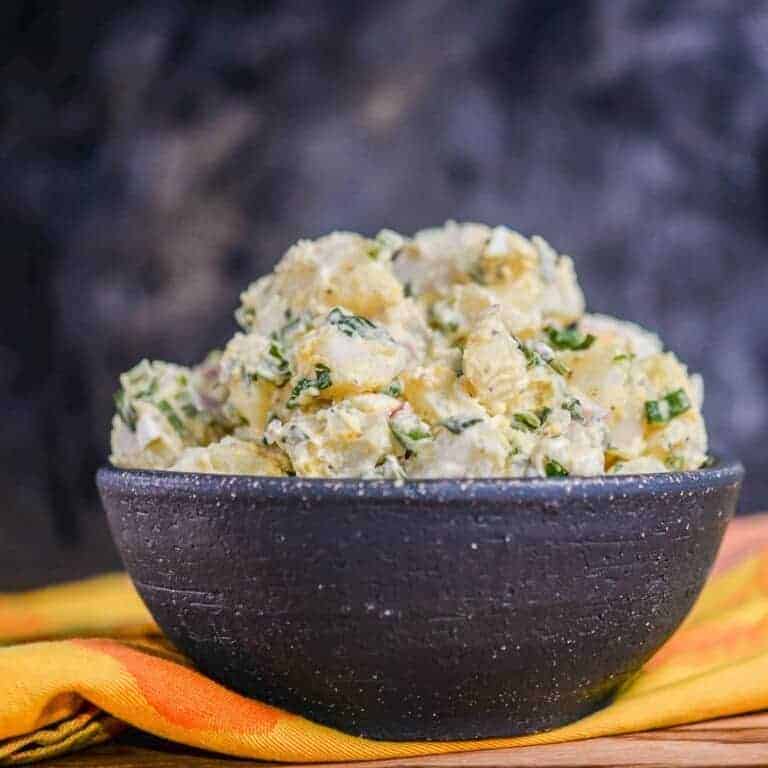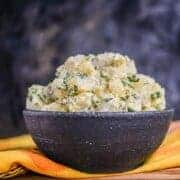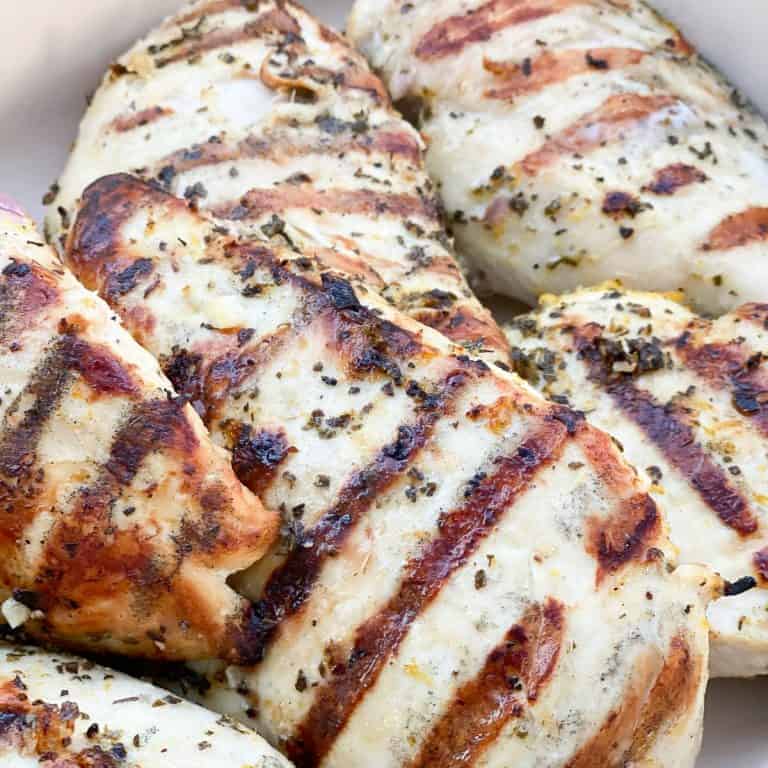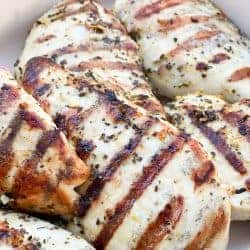 Best Grilled Chicken Recipe
There is nothing easier or healthier than grilled chicken breasts. Grilling a batch of chicken breasts once a week can give you a multitude of lunch and dinner meals all week long.
Ingredients
6 to 8

Chicken Breasts

or thighs
Instructions
Mix up the ingredients for the Easy Chicken Marinade

Place the chicken into a glass dish or a zip top bag.

Add the marinade and toss the chicken to coat.
Options for Marinating
Overnight: This is the perfect recipe to make the night before. Marinate the chicken overnight in the fridge. Remove from the fridge one hour before grilling.

For at least an hour: If you are short on time, simply marinate this chicken for about an hour at room temperature before grilling.

In the freezer: This chicken can be frozen. It is the perfect recipe to make a double batch of on then stick one batch in the freezer to cook at a later date.
Grilling
Preheat the grill on HIgh. Bring the grill temperature to about 500 degrees.

Add the chicken to the grill, then turn the grill down to a medium heat.

Cook on side one for 8 minutes.

Flip and continue to cook on the second side until the chicken reaches an internal temperature of about 155°F. About 6 to 8 minutes.

NOTE: Cooking time will vary based on thickness of the chicken breasts and the temperature of the grill, which can vary greatly. I always use a probe thermometer when cooking. (It's science and I like tools.)

Remove the chicken from the grill and place it on a platter, cover with foil and rest for 10 minutes. (the internal temperature of the chicken will climb during this time.)
Nutrition
Calories:
216
kcal
Carbohydrates:
2
g
Protein:
36
g
Fat:
6
g
Saturated Fat:
1
g
Cholesterol:
108
mg
Sodium:
779
mg
Fiber:
1
g
Sugar:
1
g
Calcium:
23
mg
Iron:
1
mg