Remember that green bean casserole with the crunchy onions on top? Of course, you do. Everyone's mom made! This recipe is that recipe but way better. No condensed soup.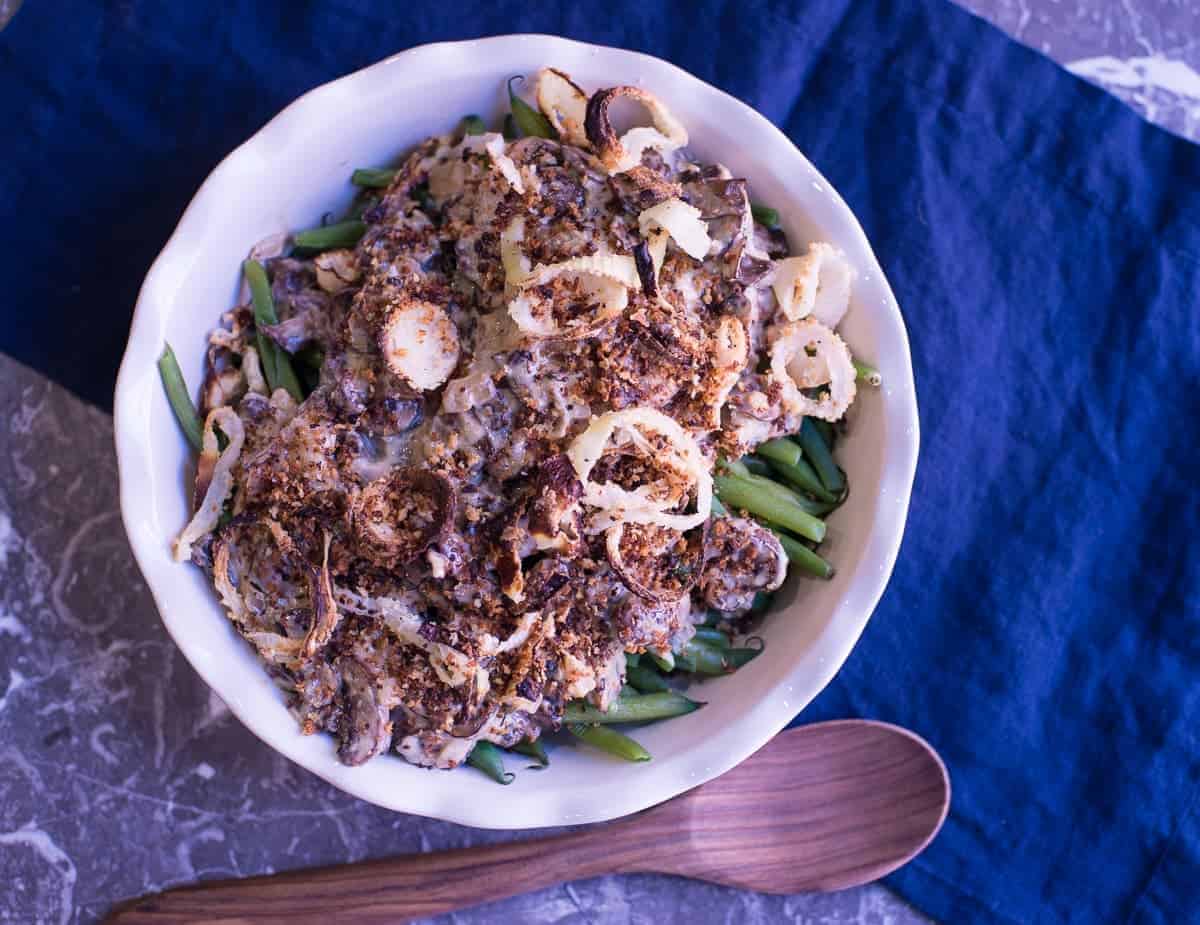 You know – then one made with condensed cream of mushroom soup and that can of French fried onions.
I am probably dating myself here but there was something about the 80s and food made with condensed soup. It was a time of neon spandex, hair bands, and a million types of rice casseroles made with some type of frozen or canned vegetable and a can of condensed soup mixed in.
I've always been a foodie.
You can ask my mom, she'll confirm. She has even on occasion called me a food snob. I know – shocking. I started collecting recipes – probably dating back to elementary school. Even back then I was studying ingredients. Dissecting the flavors in sauces and dishes at restaurants. Confirming that a sauce surely had turmeric in it. I think my mom always found me a little odd. I mean what kid is subscribing to Food and Wine in high school?
Of course it makes sense that for Thanksgiving I need a food snob worthy version of my mom's green bean casserole. I actually really love her version too. But I don't alway love that I am not really sure what that condensed soup is made of. Or are those onions actually onions? Or are they just some weird onion-esc crunchy thing that tastes amazing but isn't an onion at all? I like knowing what's in my food.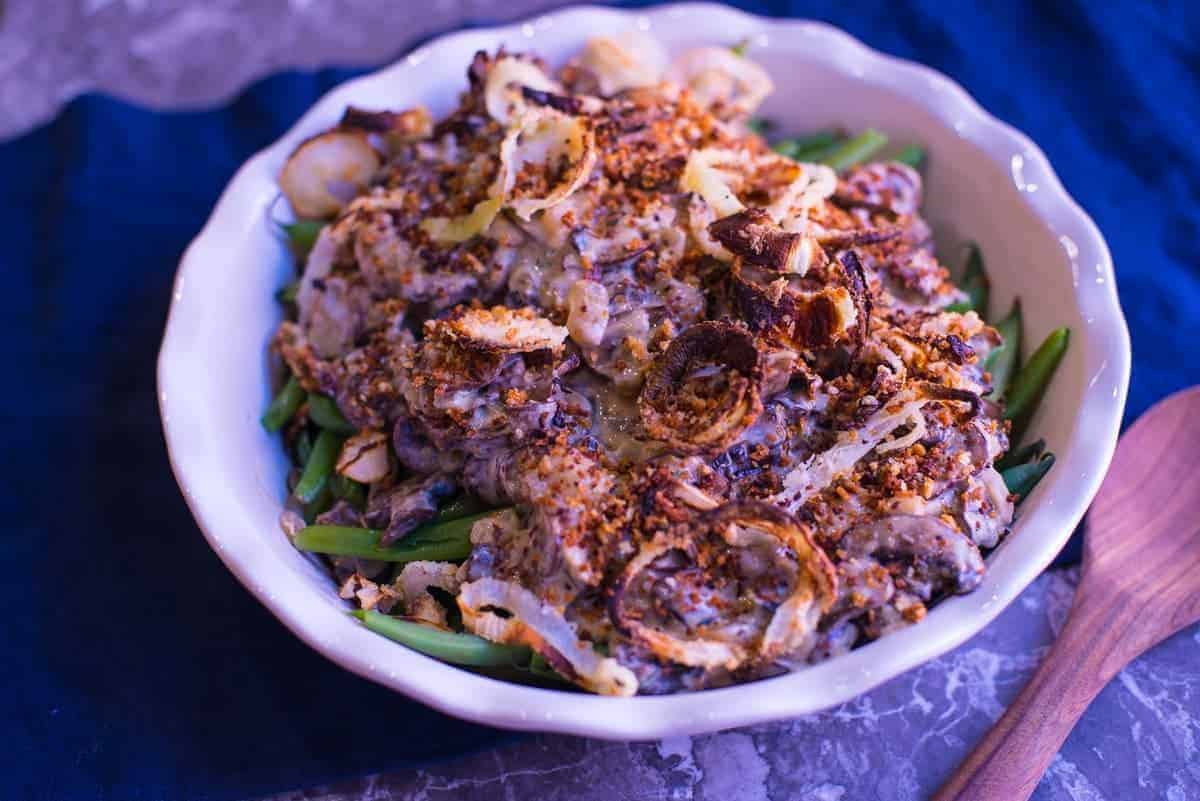 This tastes even better than it looks! And, you know exactly what is in it![/caption]
This recipe consists of a made from scratch creamy mushroom sauce, blanched green beans and oven fried crunchy panko onion rings. And it is fantastic. The food snob in me approves of this elevated version of holiday green bean casserole. I know you will too.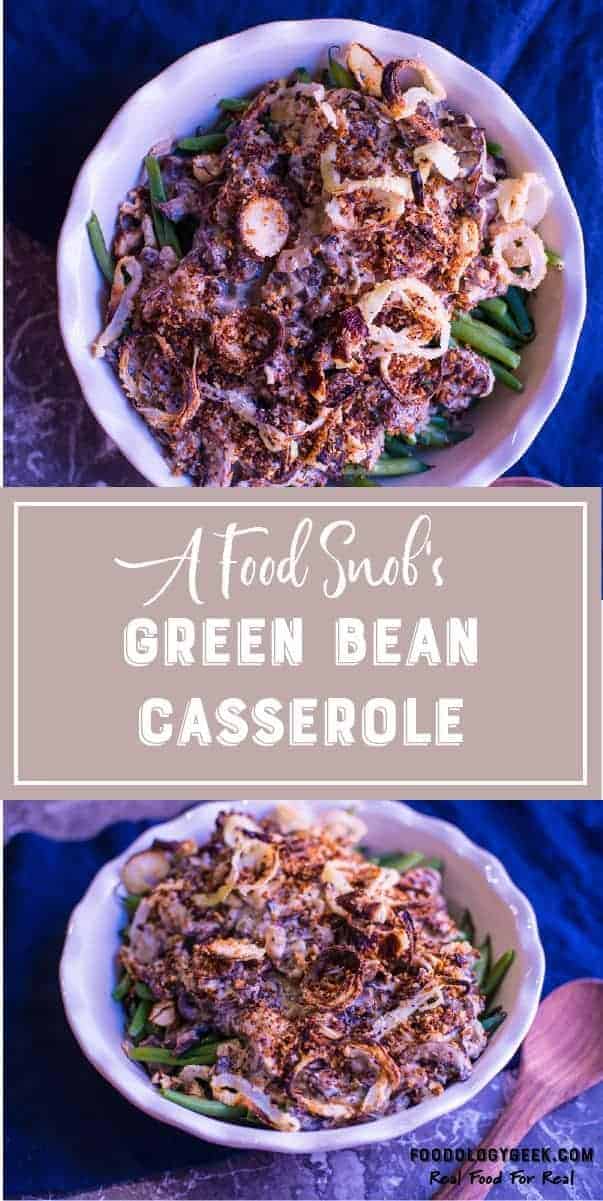 (Visited 434 times, 1 visits today)