This easy cranberry sauce recipe needs only 3 ingredients and 5 minutes in the microwave. Not only do you make this in the microwave, but it's also completely foolproof. I get so many requests for this recipe. BONUS, I use any leftovers to make my Cranberry Sauce Coffee Cake.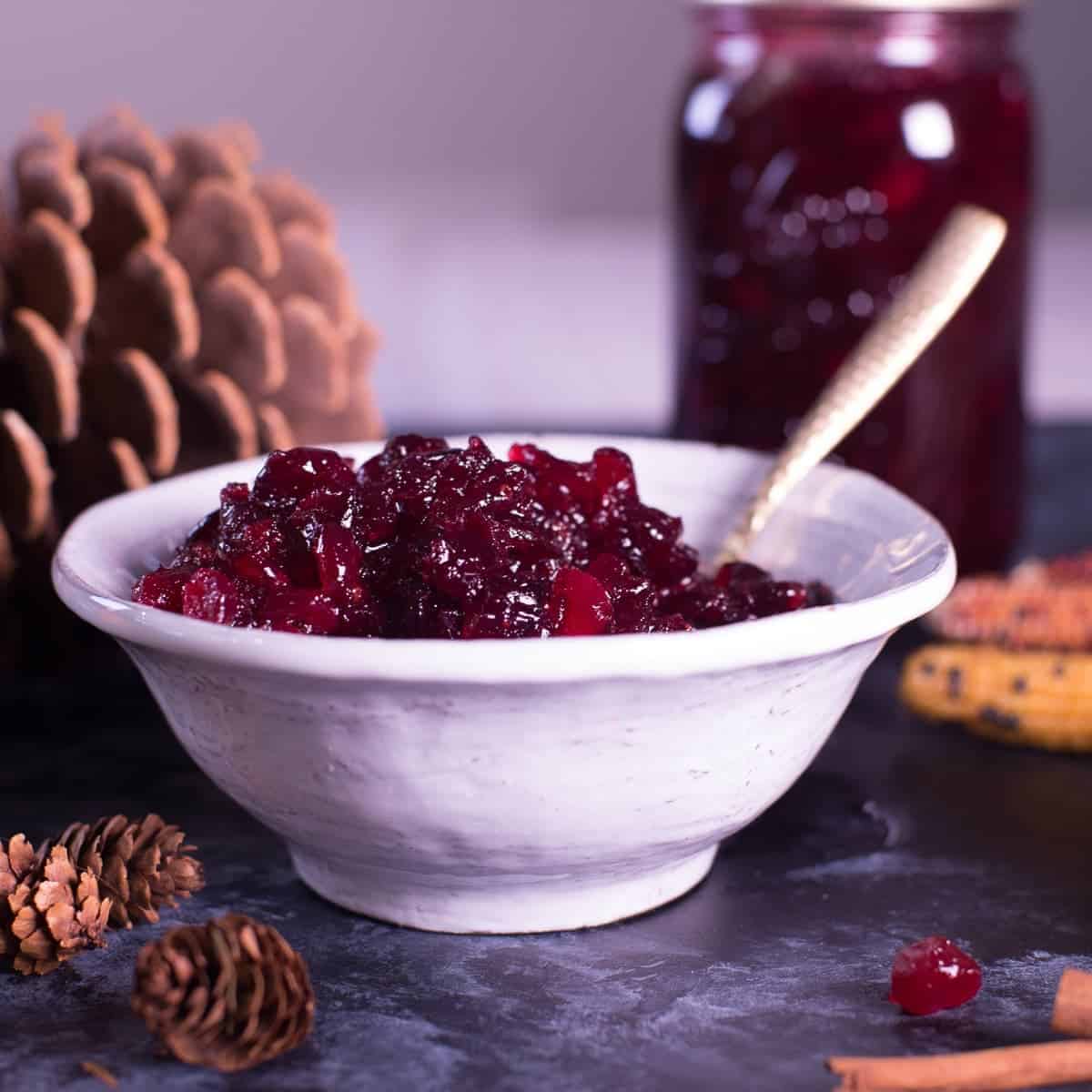 Homemade cranberry sauce is always a treat on Thanksgiving. Growing up, we always had the cranberry sauce from a can with our Thanksgiving dinner. I never really ate it!
The can-shaped jellied cranberry sauce always struck me as something that wasn't actually edible. Since then, I've learned that there are some pretty strong opinions about what it means to be the best cranberry. sauce.
Some people love the nostalgia that the cylindrical mold of jellied cranberry sauce brings.
Othesr are die-hard lovers of the homemade Cranberry Sauce Made with Orange Juice and Spices.
I personally like my cranberry sauce really easy to make. And this fresh cranberry sauce is so good in my Sour Cream Coffee Cake. Because it's so easy to make if I don't have enough left-overs, I can make another batch in no time.
What you'll love about this recipe
Sweet and tangy: This cranberry sauce is sweet and tangy with an extra kick of flavor from the brandy.
Super easy: You make this recipe in the microwave. Everyone knows I make everything from scratch, so microwaving something kind of feels like cheating. But it's such a good cheat for this recipe.
Foodology Geek Recipe Notes
I like the chunkiness of whole berry cranberry sauce. My mouth is watering as I think about the perfect sweet tanginess of this homemade cranberry sauce. I use these nearly candied cranberries in my Orange and Cranberry Old Fashioned recipe.
Cranberry Sauce Recipe Ingredients
This recipe only has 3 ingredients. Yup, it's that easy.
Fresh Cranberries
Sugar
Brandy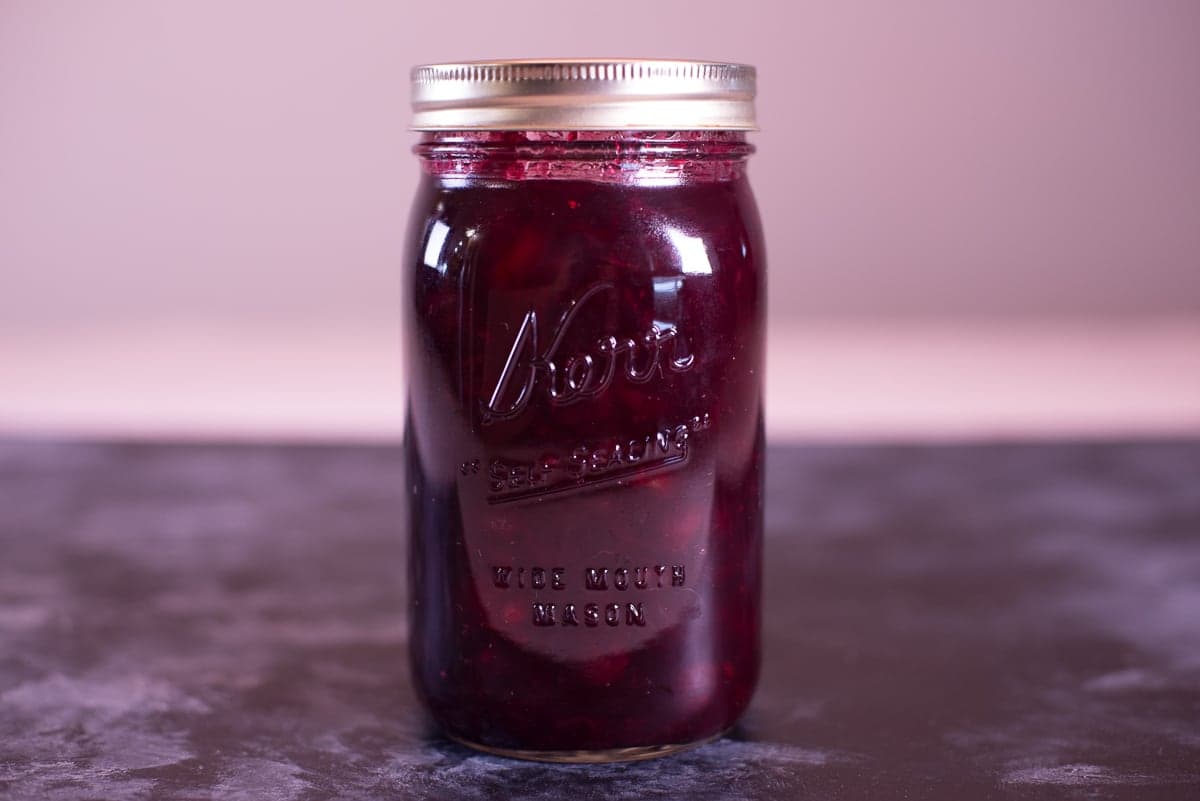 Recipe Instructions
Making this Fresh Cranberry Sauce is as easy as adding the sugar and fresh cranberries to a bowl, covering it with plastic wrap, and then microwaving it.
Step 1: Add the cranberries and the sugar to a glass bowl. Cover with plastic wrap and microwave for 10 minutes.
Step 2: Once you take it out of the microwave, you add ¼ cup of brandy, stir, and yep you're done!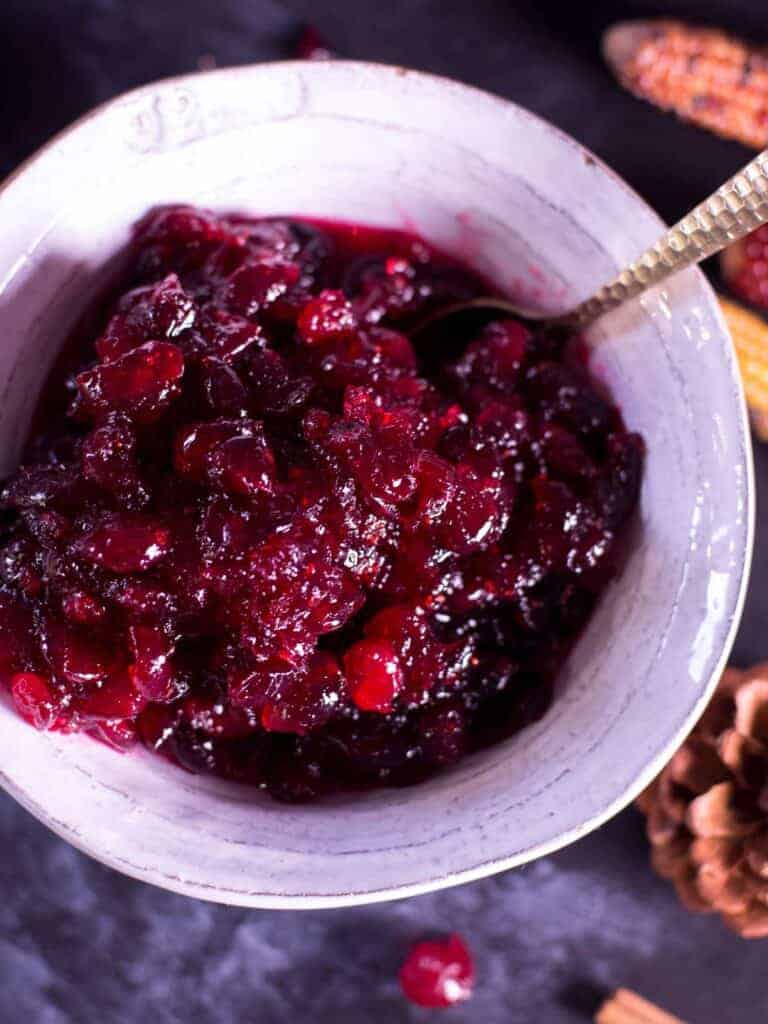 If you are in the mood for a fancier, truly gourmet Cranberry Sauce Recipe: Here is my Mulled Cranberry Sauce. This cranberry sauce recipe was given to me by my good friend Kit.
I have to say that if you are a true fan of Cranberry Sauce and you want to serve something extra impressive this Thanksgiving, the mulled cranberry sauce is made with orange and all the spices. Not to mention a nice bottle of wine.
This is the kind of cranberry sauce recipe that cooks all day so you can easily make it ahead and let it simmer on the stove while you are cooking the rest of your Thanksgiving dinner. This spiced cranberry sauce smells AMAZING while it's cooking.
This recipe simmers for a long time, so it would also adapt well to the slow cooker.
Leftover Cranberry Sauce Recipes
More Thanksgiving Recipes
➽ Did you make this recipe? I love to see what's going in your kitchen. Show me what you're cooking. 🍳 Tag me @foodologygeek on your favorite social channel! Facebook, Instagram & Pinterest. If you loved ❤︎ this recipe, please leave a 5 ★ review and a comment!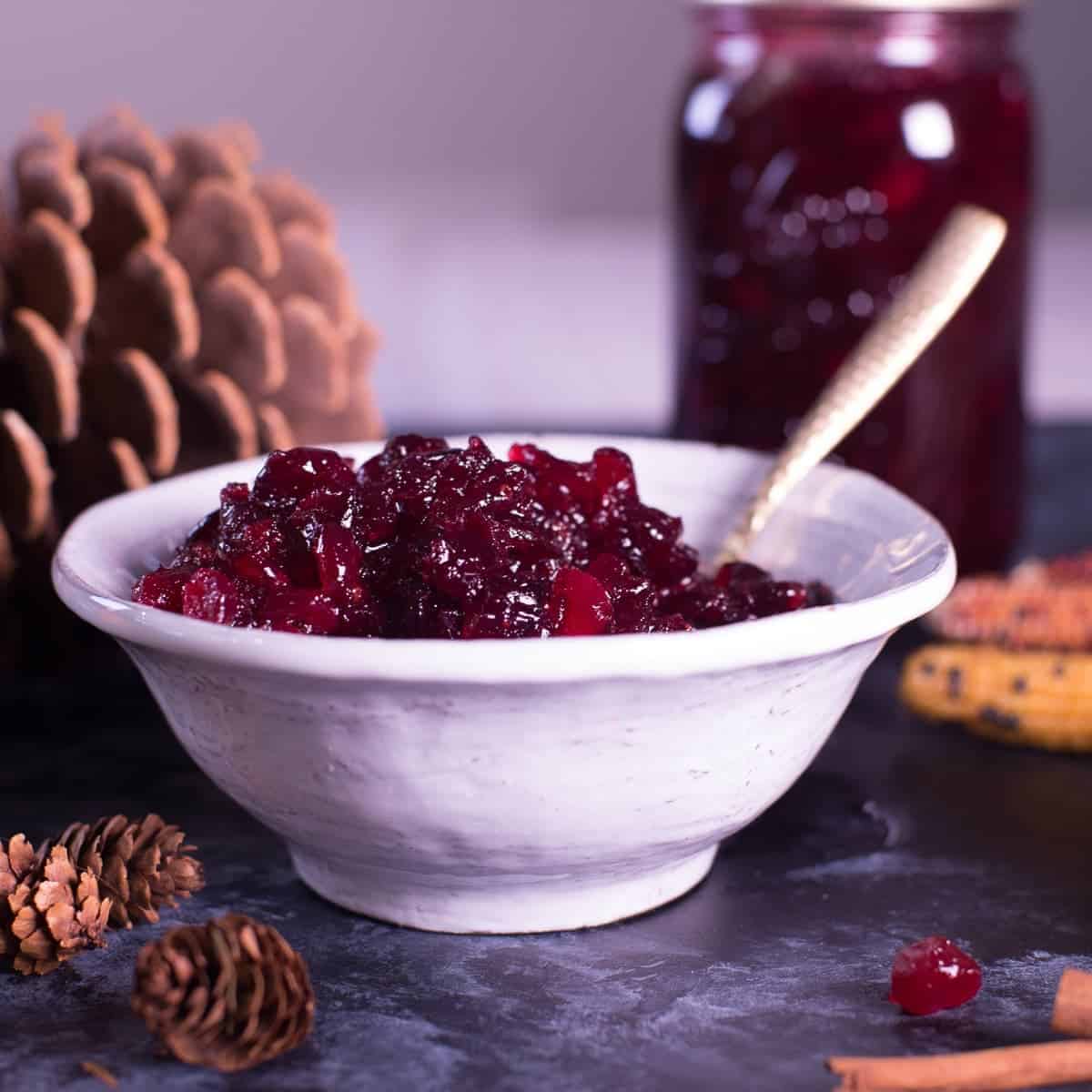 Mom's Super Easy Cranberry Sauce
This fresh cranberry sauce is super easy to make. Make it ahead so you have one less thing to make on Thanksgiving day. Plus everyone will ask you for the recipe.
Instructions
Rinse the cranberries in a colander, drain and spread to dry on a towel.

In a large microwave-safe bowl, combine berries with sugar and mix to coat.

Cover the sugar and cranberries with plastic wrap. Make sure it sealed well.

Microwave on high for 10 minutes.

Remove from the microwave.

Carefully remove the plastic wrap. Be careful, the sugar is molten hot right now.

Add brandy immediately. Stir to blend.

Let Cool. Store in an airtight container in the refrigerator.
Nutrition
Calories:
121
kcal
Carbohydrates:
28
g
Protein:
1
g
Fat:
1
g
Saturated Fat:
1
g
Sodium:
1
mg
Fiber:
1
g
Sugar:
26
g
Calcium:
2
mg
Iron:
1
mg