It's time for all of the holiday baking recipes to come out of the recipe tin! Check out our favorite Christmas Cookie Recipes. We will be adding more cookie recipes to this collection as they come.
If you have a cookie recipe that you'd love to share with us, submit it here! We would love to publish your recipe on the blog. We already have a few reader recipes that we've shared and we would be happy to share your favorite family recipe too!
Also, check out our post on Homemade Holiday Gifts.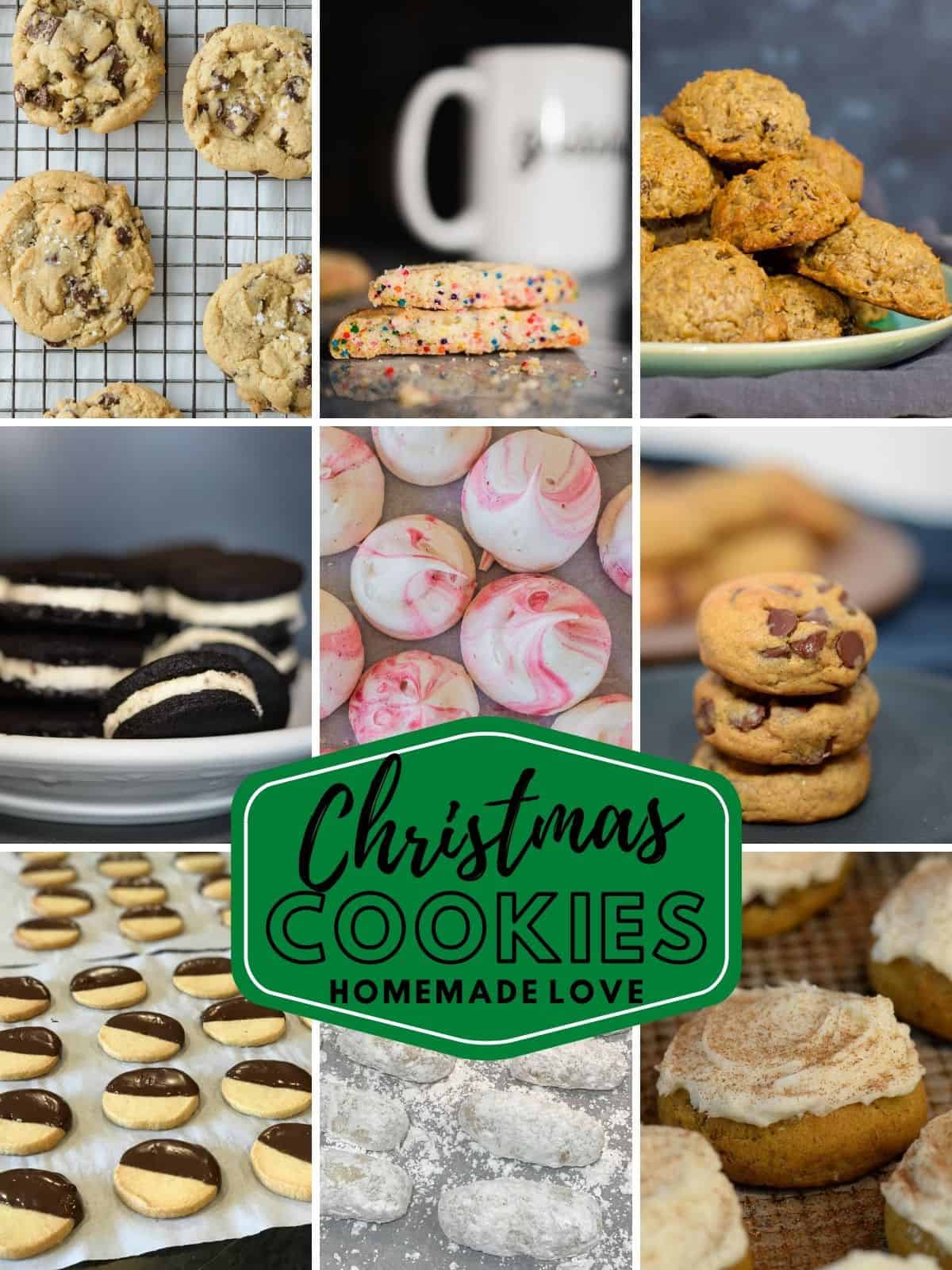 This shortbread cookie recipe is buttery and crispy. I personally love to dip these shortbread cookies in dark chocolate. Or you can add chopped chocolate to the dough and bake up a salty-sweet chocolate chip shortbread.
This post dives into everything you need to know about making shortbread. There is even a deep dark chocolate version.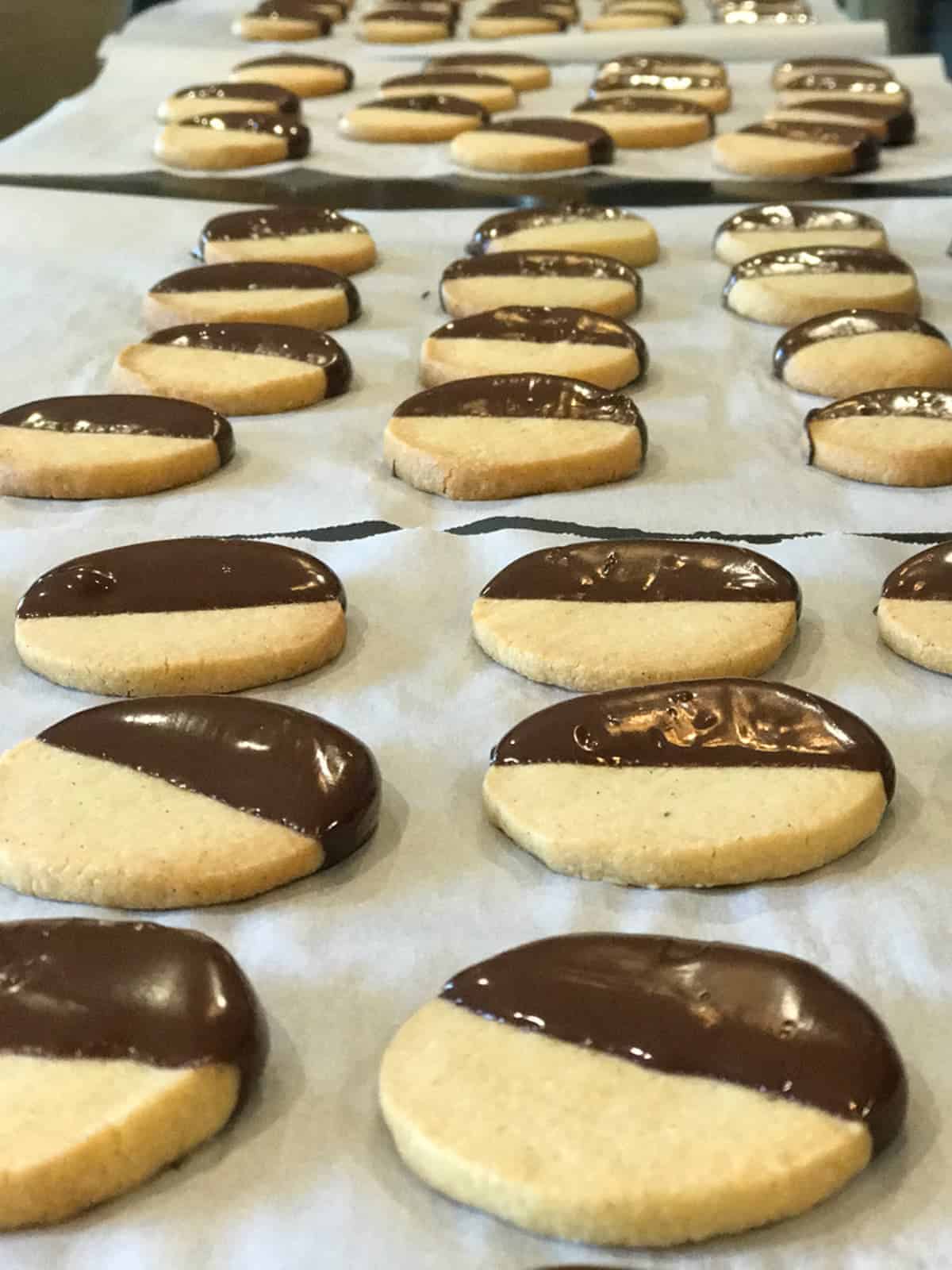 What could be better than chocolate shortbread packed with dark chocolate chips? If you have any chocolate lovers on your list this year, these are the cookie they'll want.
Crispy, buttery, chocolatey.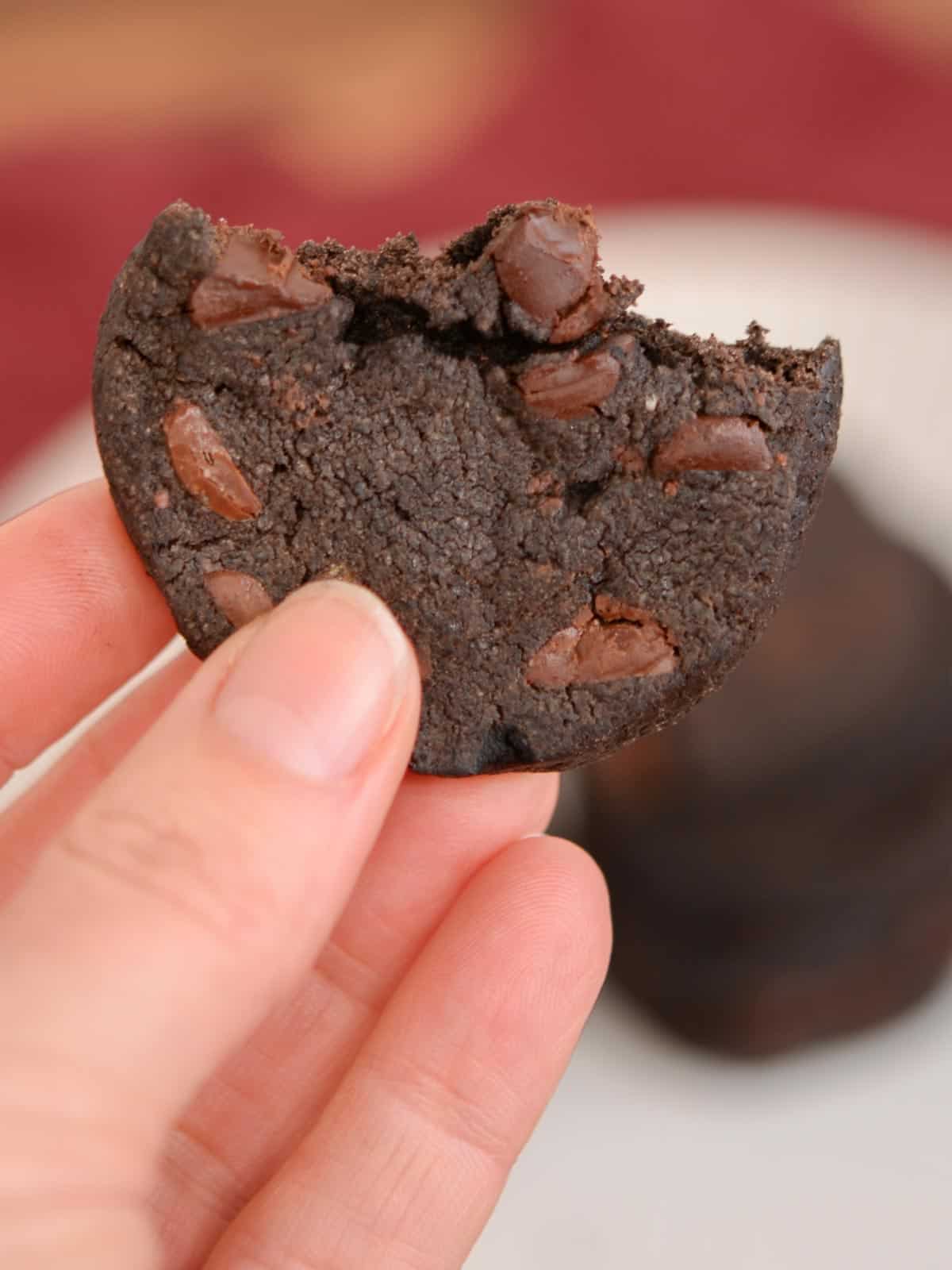 This cookie is a pecan shortbread cookie. You might see them called pecan snowballs. They are typically made as round balls, like Mexican Wedding Cookies; but my Grammy always made them shaped like fingers.
This is how I still make them today.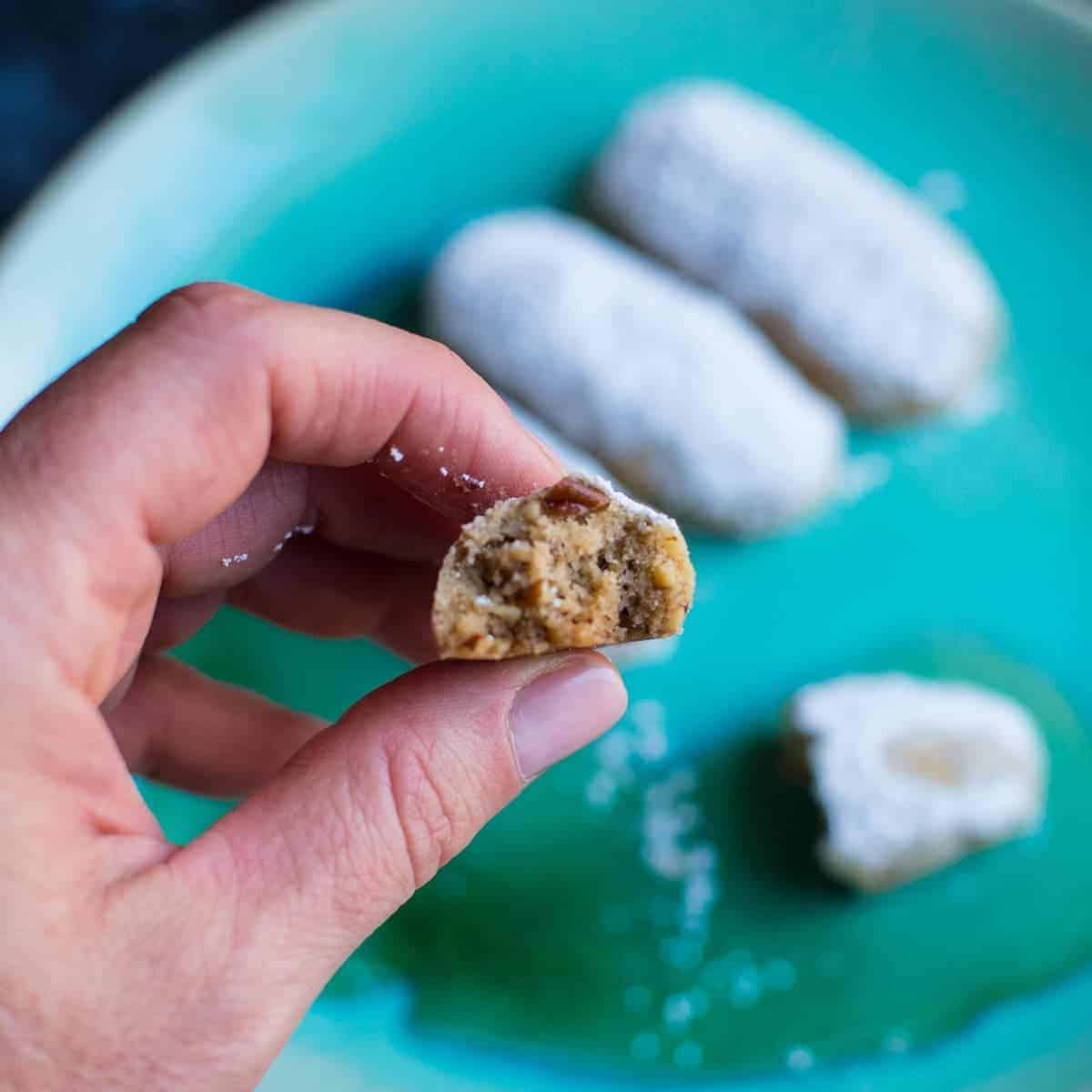 This chocolate chip cookie recipe is adapted from the Famous Jaques Torres chocolate chip cookies. They have the best texture of any chocolate chip cookie I have ever had.
You're going to love the crispy edges and the slightly chewy inside that is stuffed with three kinds of chocolate chips. This decadent cookie is sprinkled with a smidge of fleur de sel. The salt enhances the butter and the chocolate to make this the BEST chocolate chip cookie you've ever had.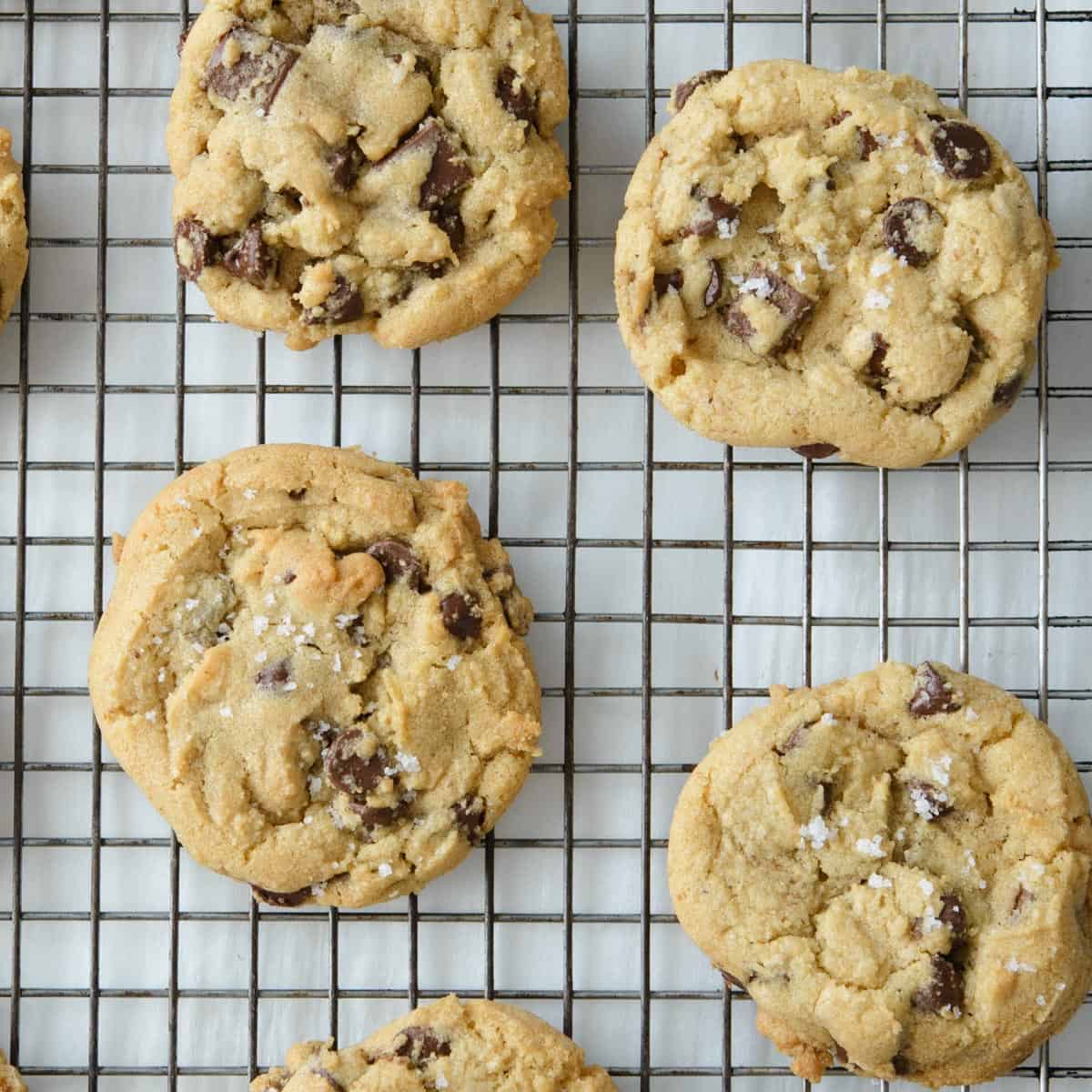 When I think of Chistina Tossi I think of an 8-year-old's palette with the skill of a master pastry chef. She has a way of combining all of your favorite childhood flavors in a cookie that is masterfully engineered. It's pure genius!
I have all of Tossi's cookbooks and I love to try her fun creations. This cookie, Milk Bar's Compost Cookies are kind of like a chocolate chip cookie but imagine that that chocolate chip cookie had every other snack food that you ever binged on during a slumber party inside of it. Then you'd have the compost cookie.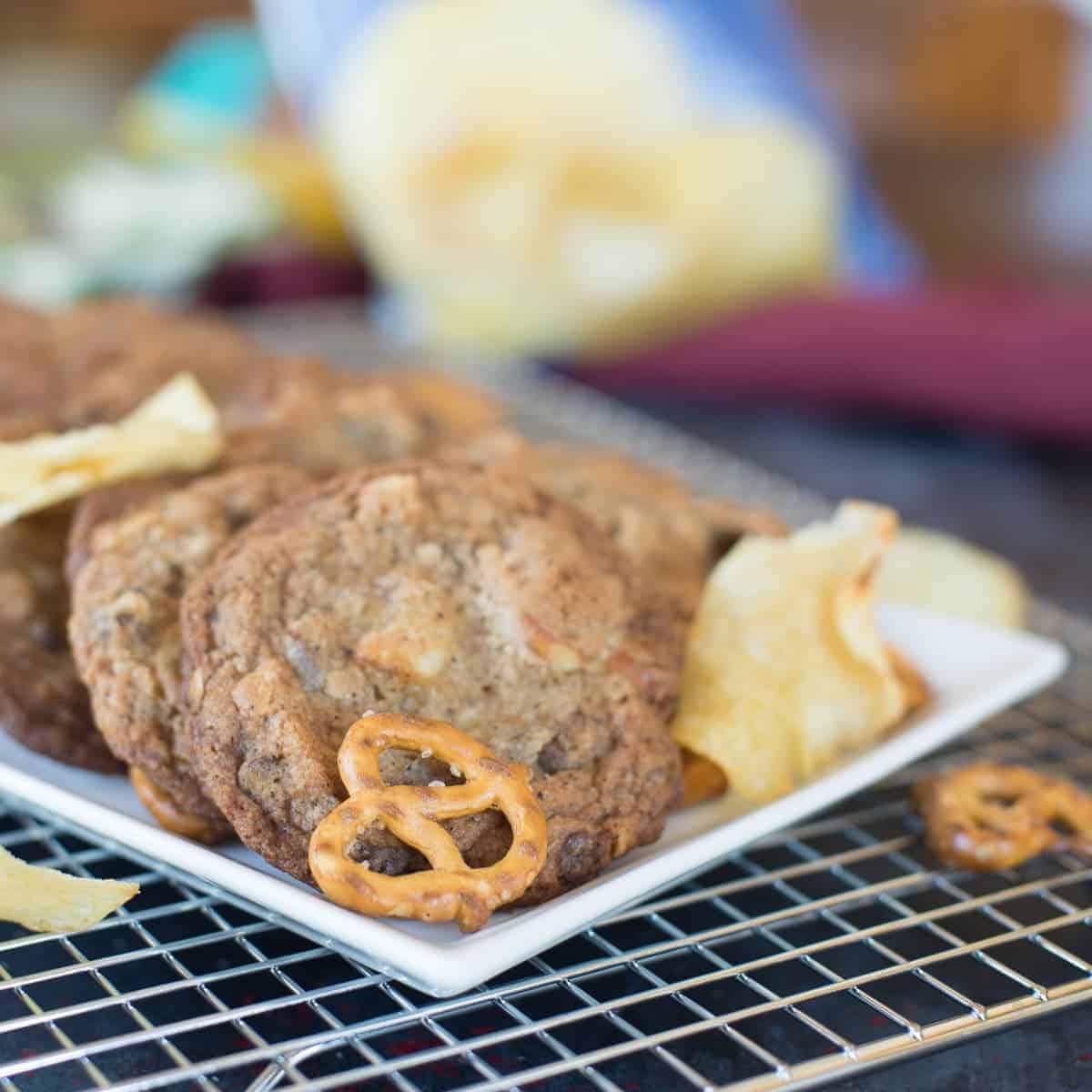 Pumpkin Chocolate chips cookies, what can I even say. This cookie is a chewy chocolate chips cookie that's has a little bit of pumpkin puree and a dash of pumpkin spice. They are so easy to make, you don't even need a mixer.
You'll love these with a hot cup of coffee on a chilly fall day.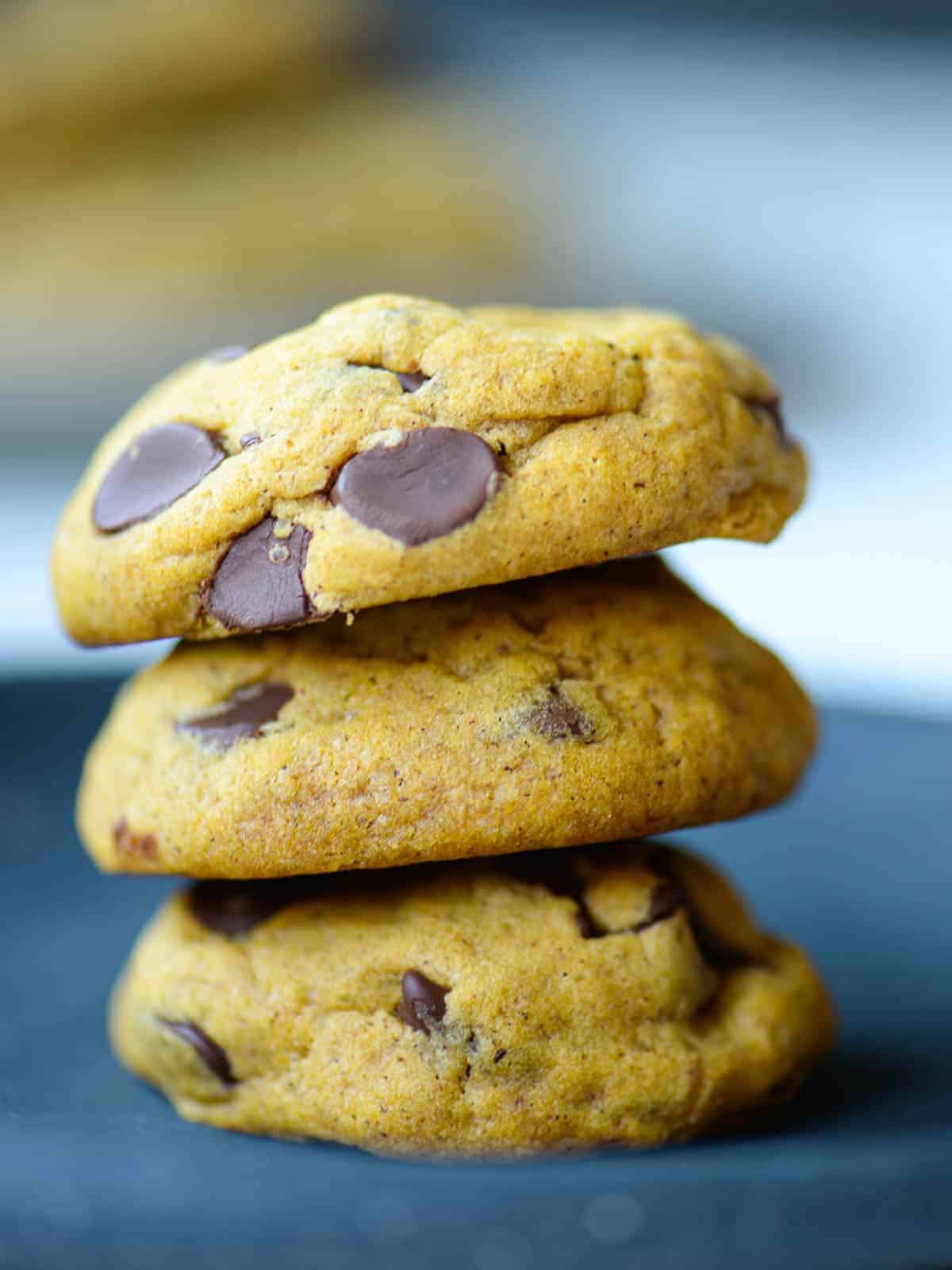 Soft pumpkin cookies iced with cream cheese frosting are a perfect combo. You'll love the sweet pumpkin spice in these cookies.
Grab a cozy sweater and hot glass of tea and curl up with a few of these fall-inspired cookies.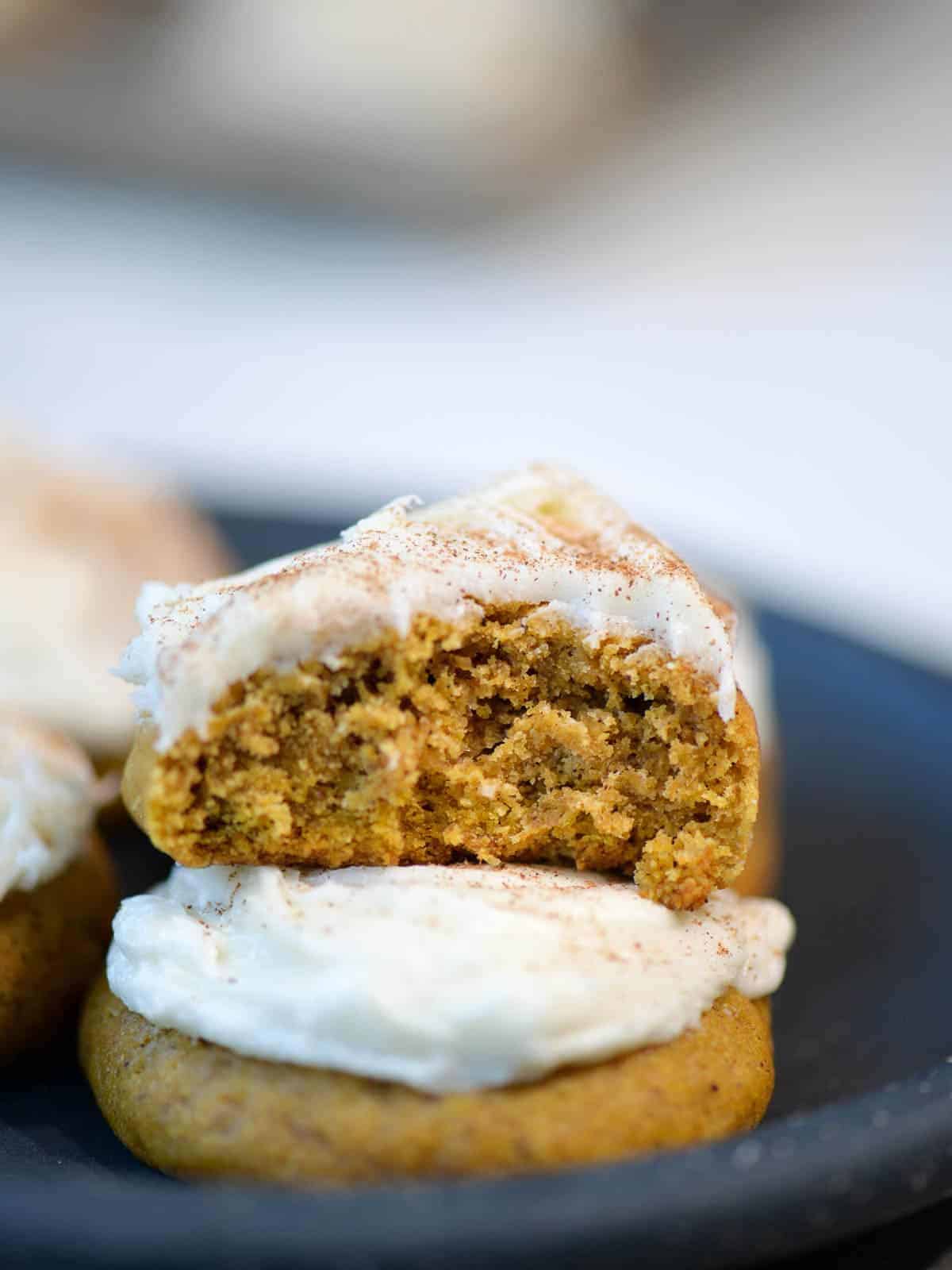 Persimmon and fall spices will make this cookie one of your favorite holiday cookies. If you haven't tried baking with persimmon, this is the perfect recipe to get you started.
These persimmon cookies are easy to make; they're full of fruit and nuts. The texture is out of this world.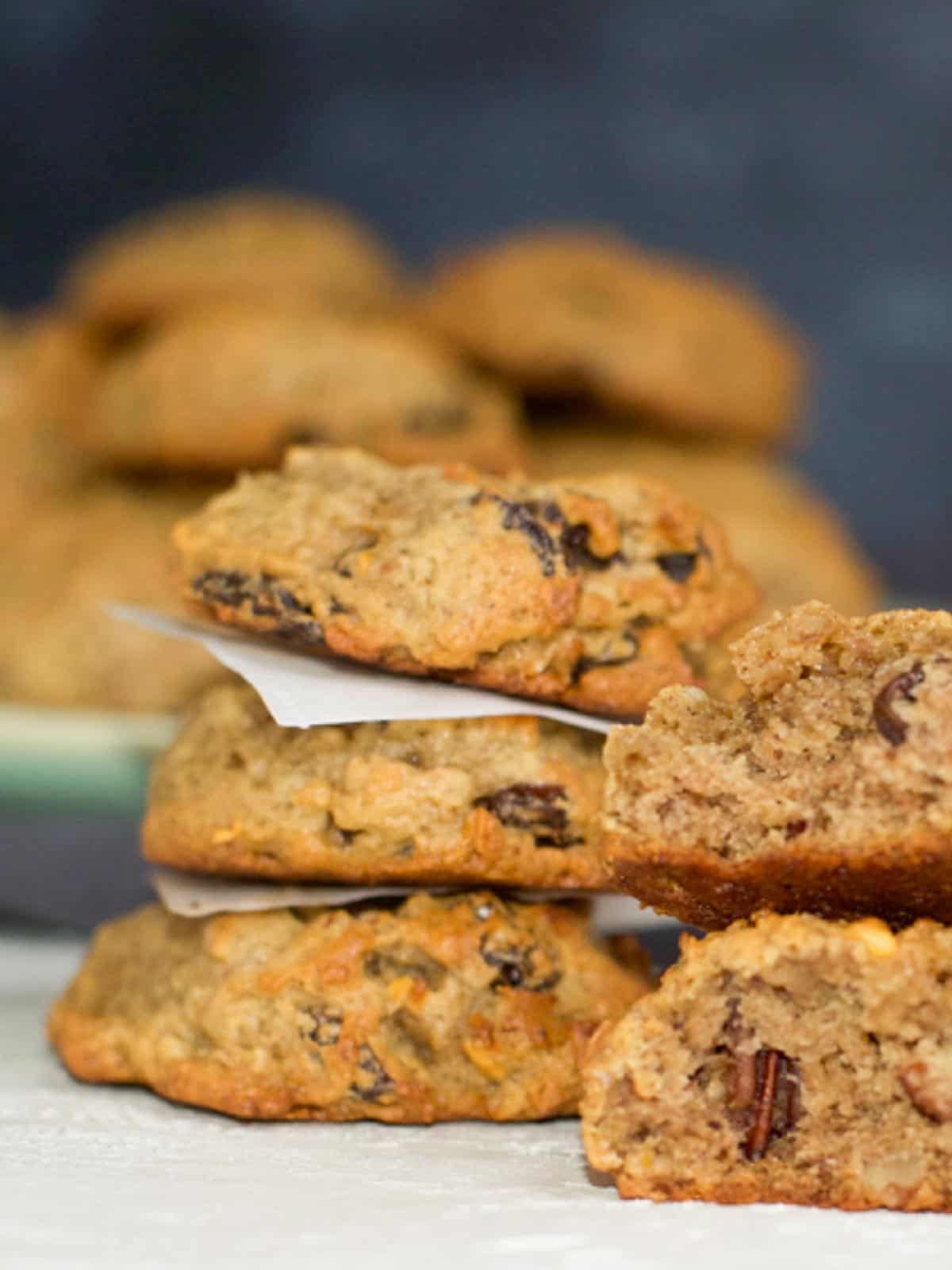 This pecan snowball cookie only has 1 Net Carb per cookie. Even if you're watching your sugar, you can still enjoy the holidays.
When I made these cookies, I was so excited by how they turned out. They taste just like the original Pecan Snowball Cookies but have zero sugar. You're honestly going to love them.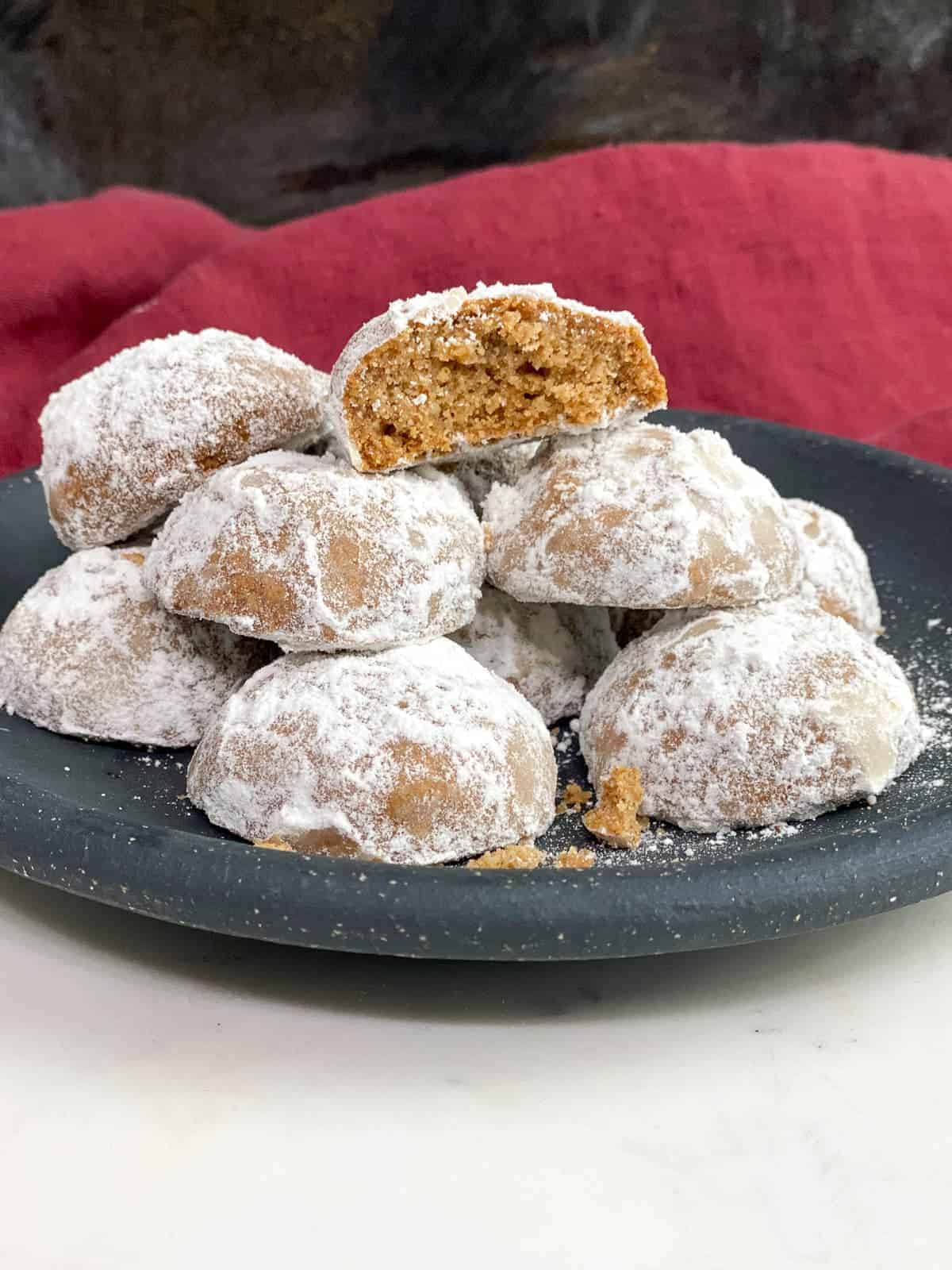 Homemade Cinnamon Rolls are always a treat! What better way to celebrate your Christmas morning than with a batch of these soft and fluffy cinnamon rolls iced with cream cheese frosting.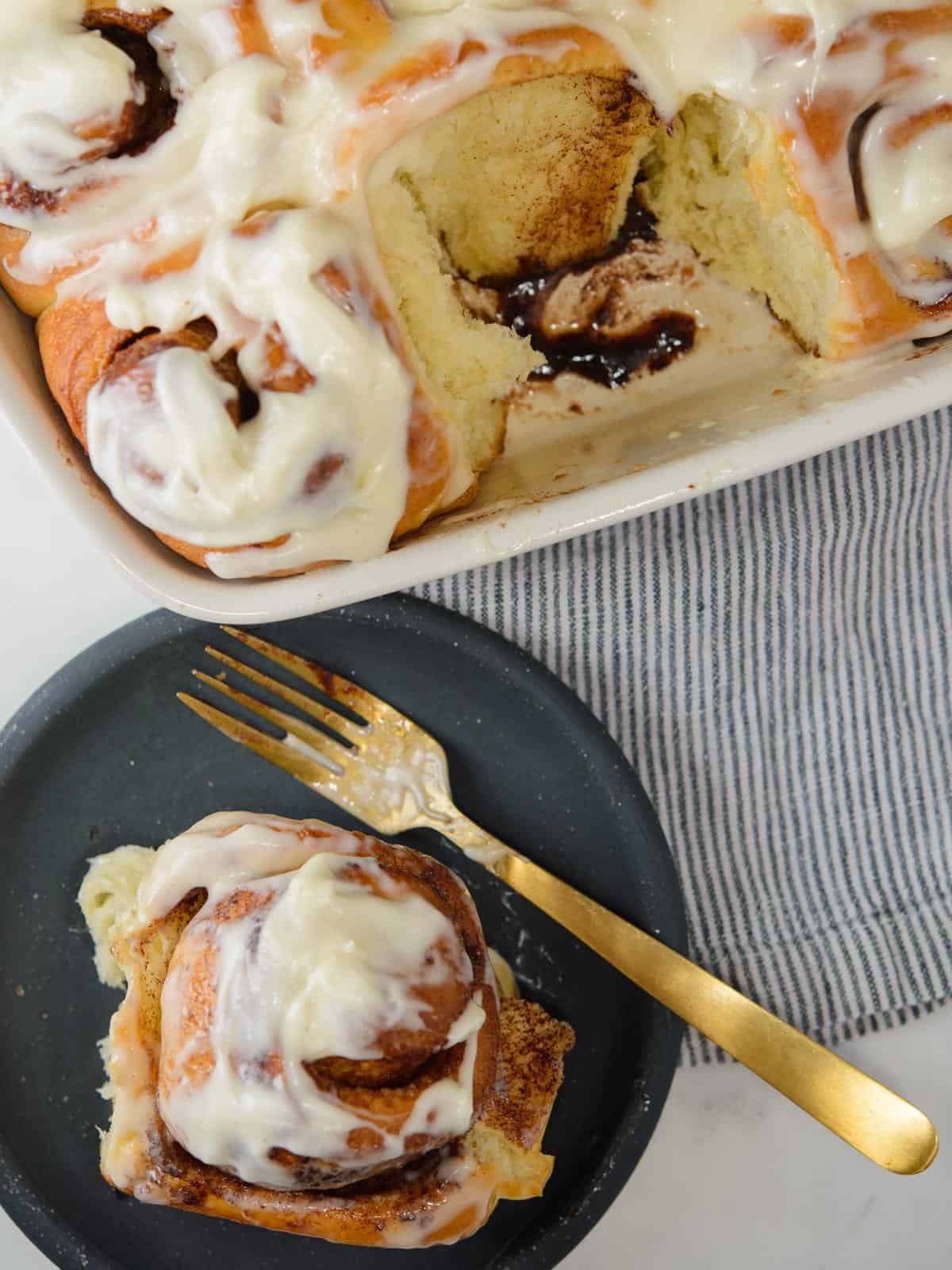 No cookie says the holidays like Ginger Molasses Crinkle Cookies. Sweet, crispy, chewy, and full of all the holiday spices.
These sugar cookies are light and crispy. They practically melt in your mouth. I love adding colored nonpareils to add some fun to these cookies during the holidays.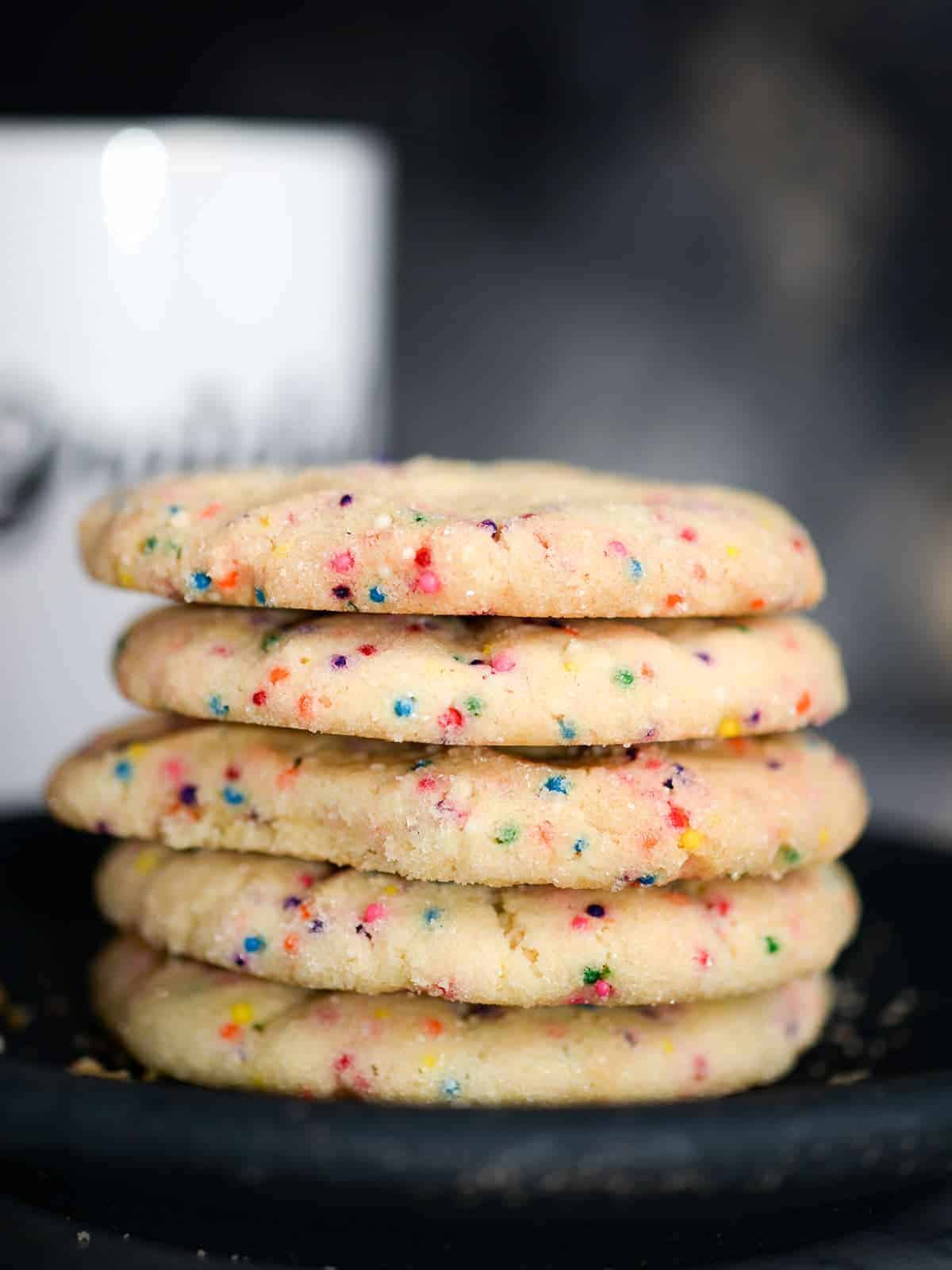 Peppermint Meringue cookies are the cutest holiday cookie ever! They're like crispy pillowy clouds of confection that you can flavor anyway you like. I like peppermint of the holidays but you can use any flavor extract that suits your tastebuds.
Meringue cookies make adorable Christmas cookies for gifting to neighbors and friends.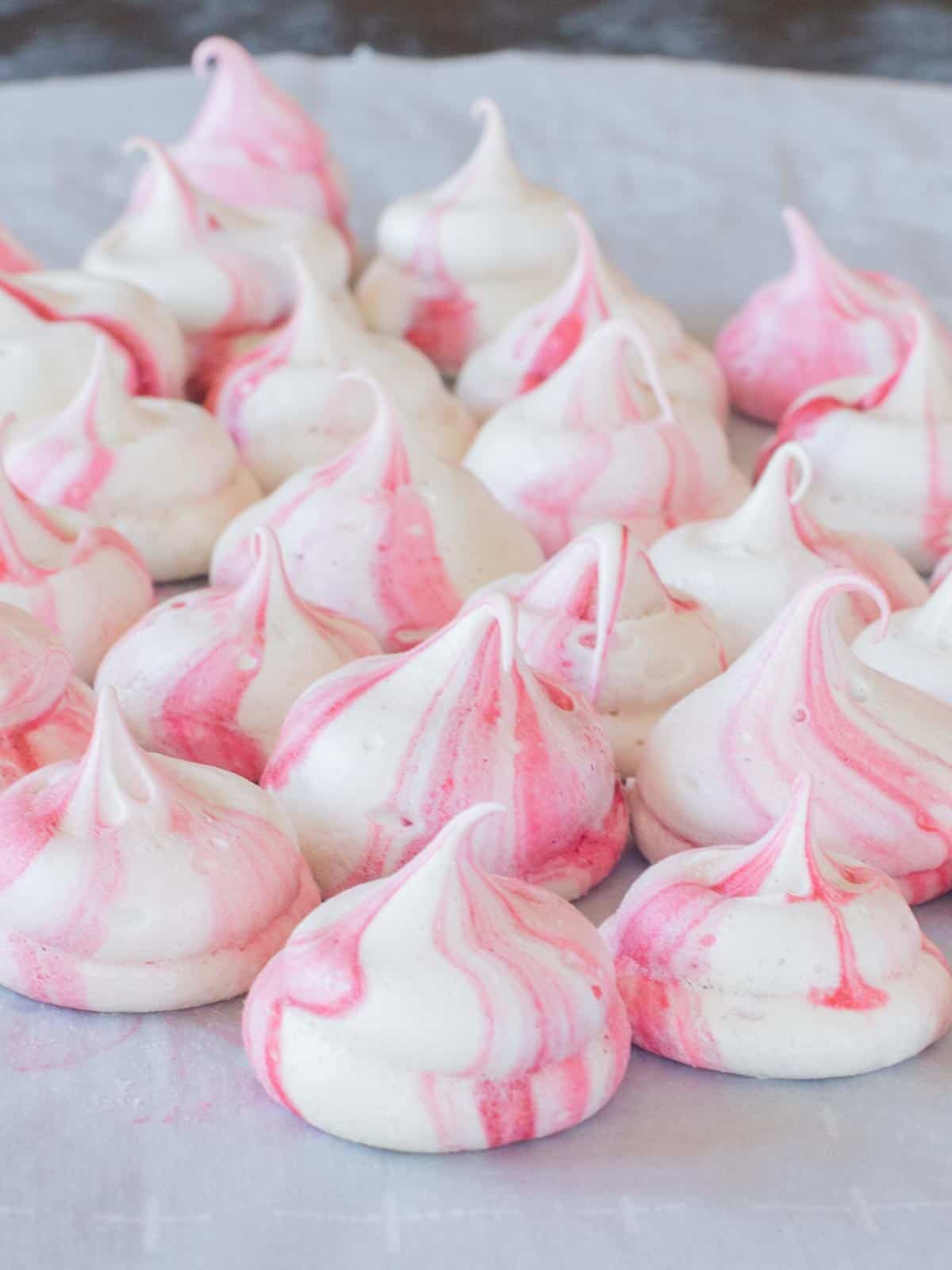 Think of these Chocolate Sandwich Cookies like Gourmet Oreos. The dark chocolate cookies are filled with a decadent buttercream that you can color any color you like.
Who doesn't want all the flavor of an oreo without any of the unnatural ingredients?
*This recipe was originally published as a Halloween cookie recipe, shaped like bats. Use the same recipe with round cookie cutters to make the homemade oreos.
These granola cookies are grain-free. They're made with nuts, dried coconut, some spices, and a small amount of sugar. They're a perfect alternative if you want cookies but don't want all the gluten and sugar.
Edible Christmas Gift Ideas
The holidays are for gifting and I have a ton of easy homemade holiday gift ideas. If you have no time to shop this year, try your hand at making gourmet food gifts for your favorite people this year.