Champagne Vinaigrette Salad Dressing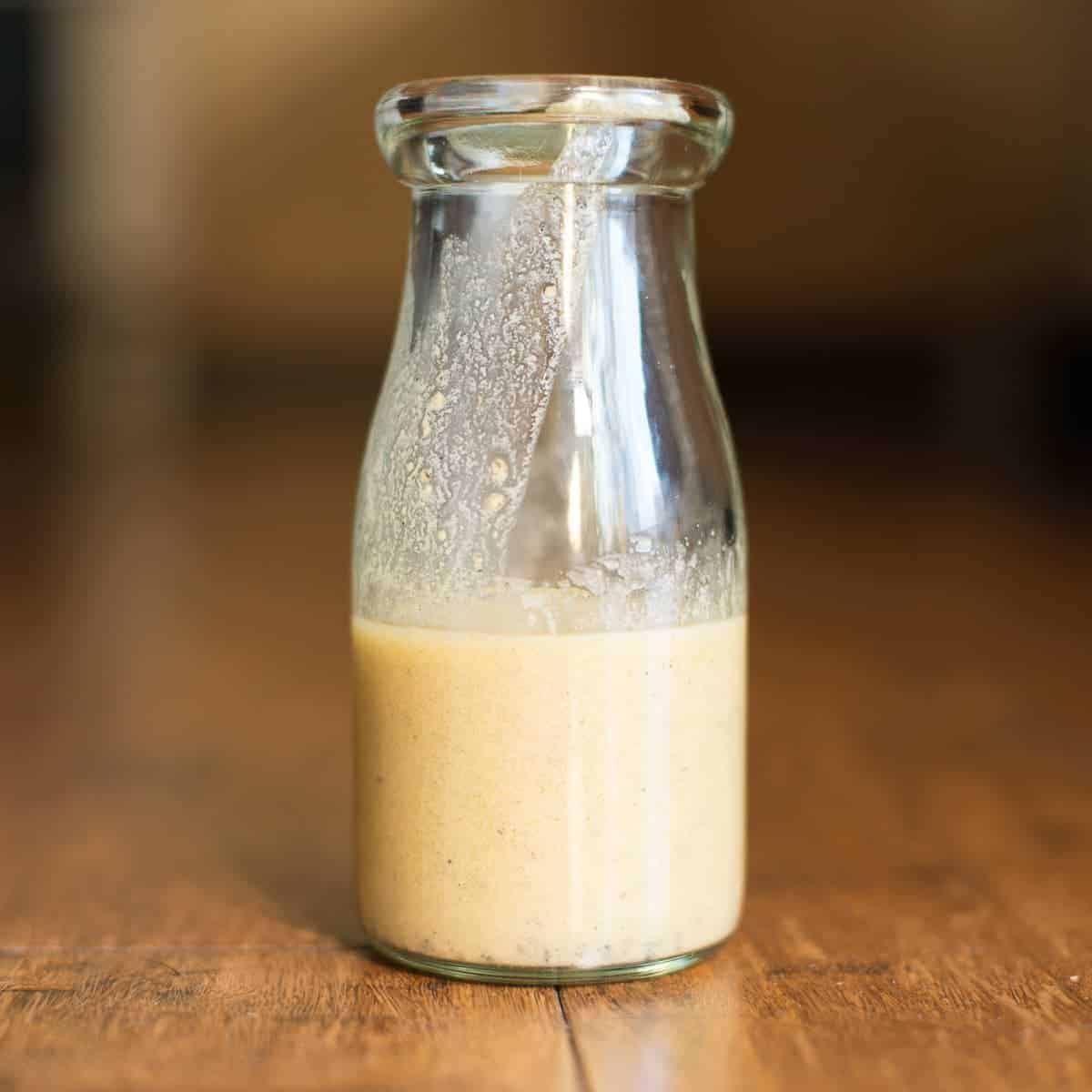 Recipe
Comments
Save
Go to Collections
This post may contain affiliate links. Please read my
disclosure policy.
Champagne Vinaigrette Dressing is indisputably the most delicious and most versatile salad dressing you'll ever make. With just a few simple ingredients, you can whip up a healthy and preservative-free dressing that you can drizzle on literally any salad.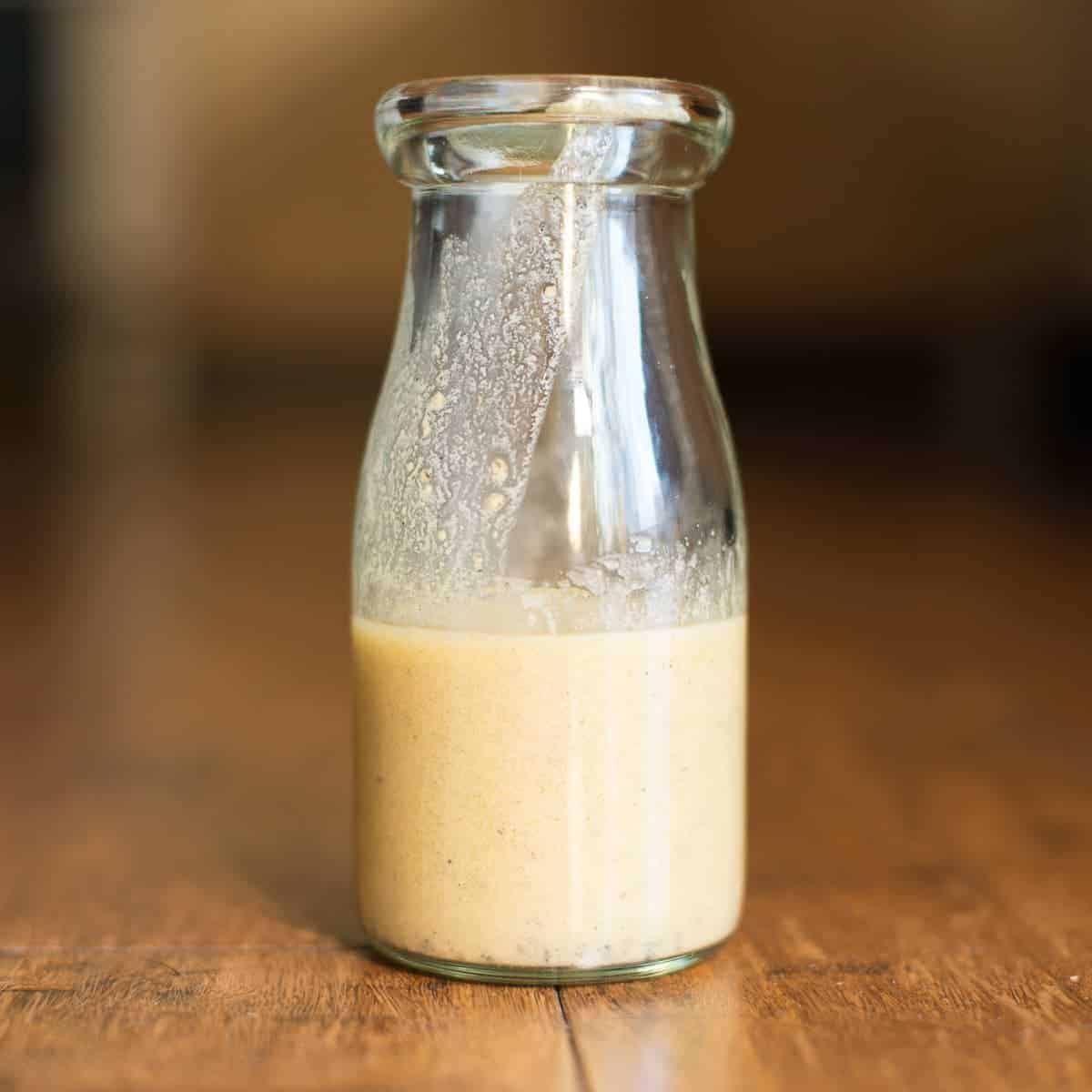 When I was growing up, Girard's Champagne Vinaigrette salad dressing was one of my absolute favorites. It is really one of the best store-bought champagne vinaigrettes, no lie.
As an adult and a complete food snob, I prefer to make all my dressings from scratch. This way, I know exactly what goes into them, and I can tweak the flavors to make them my own. I knew I needed to make my own version, and this is what I came up with!
Homemade salad dressing has a fresh and zesty flavor that you just can't get out of a bottle. And hey, it's cheaper, too!
What You'll Love About This Recipe
Ultra Delicious
Super Easy
Totally Versatile
Recipe Notes
Once you learn how to make champagne vinaigrette at home, you'll never buy it again. All you need is a few ingredients that you'll whisk together, and then you can store this delicious dressing in the fridge for up to a week.
Ingredients
Champagne vinegar. You can find champagne vinegar in the vinegar section at almost any grocery store. It's white wine vinegar taken to the next level.
Olive oil. You will want to use high-quality virgin olive oil for this recipe.
Dijon Mustard. My favorite brand of Dijon mustard is Maille.
Salt and pepper. I love to use a really flavorful craft salt and freshly ground black pepper.
Shallots [Optional]. Diced shallot is optional, if you have them, they are great in this salad dressing. They give a very, very mild flavor of onion that blends perfectly. If you love onion flavor, try finely minced red onion.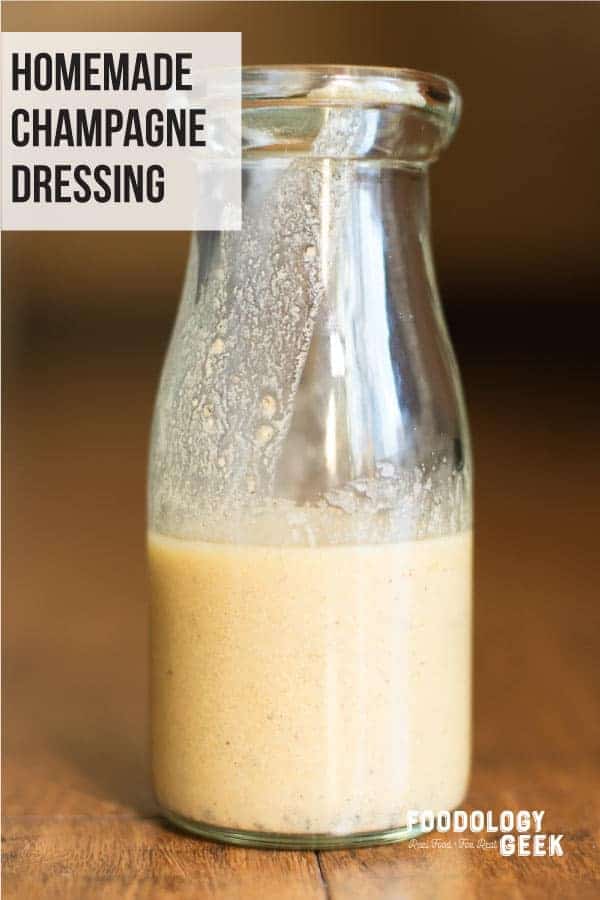 Step-by-Step Instructions
Step 1 – Add all the ingredients to a bowl.
Add the champagne vinegar, the dijon mustard, and the salt and pepper to a medium-sized bowl.
If you are using shallots, you'll want to add them here. Make sure they are super finely diced.
Step 2 – Whisk.
Whisk the ingredients together.
Step 3 – Add the oil.
Continue to whisk the ingredients and start to slowly add the olive oil. Start by adding a few drops. The dressing will start to emulsify.
Now, while continuing to whisk, slowly add the remaining olive oil in an extra slow drizzle.
Keep this dressing in the refrigerator just about as long as you like. Bring it to room temperature before you serve it and give it a quick whisk so that the oil can re-emulsify.
What to eat with champagne vinaigrette salad dressing
This simple and versatile salad dressing is delicious on almost any green salad. My favorite way to eat this dressing is on a Niçoise Salad. Add a little squirt of lemon juice for an extra zoom of flavor.
This dressing is also amazing drizzled over grilled or roasted veggies like asparagus or zucchini or on steamed green beans.
FAQs and Expert Tips
What is champagne dressing?
Champagne dressing is a vinaigrette salad dressing made with champagne vinegar.
Champagne vinegar has a smooth, savory flavor that make a delicious salad dressing.
Where to purchase champagne vinegar?
Champagne vinegar is available in your local grocery store in the aisle with the vinegar.
If you can't find it, you can always order some on Amazon.
How to make champagne vinegar?
Homemade vinegar is super easy to make from leftover wine or leftover champagne.
Simply pour the liquid into a well-washed Mason jar (or other wide-mouthed vessel like a crock). Add Bragg's Apple Cider Vinegar (the one with the natural vinegar "mother") and cover with a couple of layers of cheesecloth (to prevent dust or bugs from getting into it. A rubber band is great for sealing the cheesecloth over the lid.
Then just store it in a cool, dark place for a month to six months. Taste it periodically to determine when it has turned to vinegar, and then transfer it to a bottle with a stopper and store in the pantry.
For in-depth instructions, check out this article on making homemade vinegar.
Other Salad Dressing Recipes That You'll Love
What to serve with Champagne Vinaigrette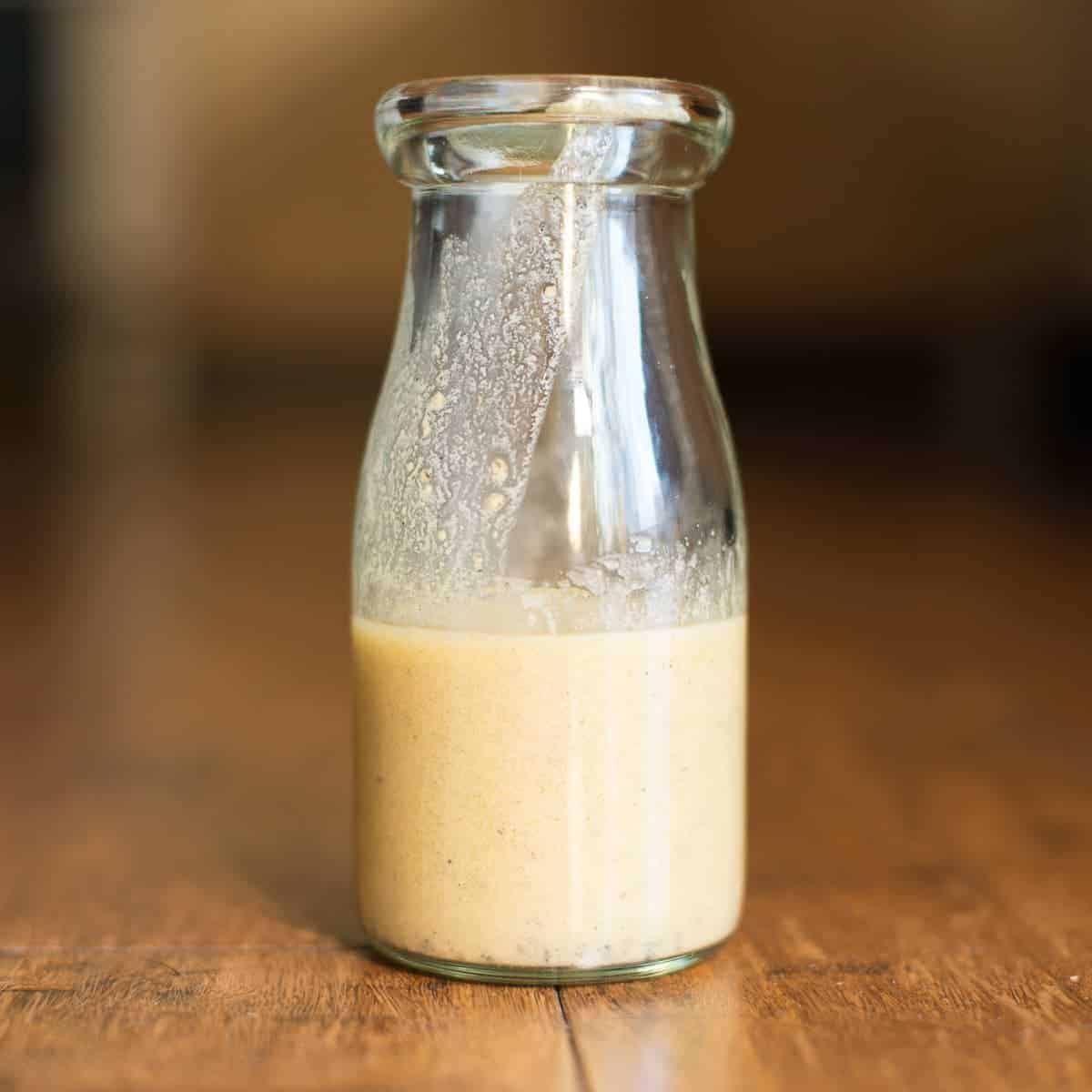 Champagne Vinaigrette
Champagne Vinaigrette Dressing is indisputably the most delicious and most versatile salad dressing you'll ever make. With just a few simple ingredients, you can whip up a healthy and preservative-free dressing that you can literally drizzle on any salad.
Instructions
Add the mustard, salt, pepper and vinegar to a medium sized bowl.

Whisk continuously while slowly drizzling the olive oil.

Store for up to a week in the refrigerator
Laura's Tips + Notes
This recipe is a Mater Recipe recipe for any vinaigrette. You can easily switch up the ingredients.
Recipe Variations:
Asian Vinaigrette: rice wine vinegar + coconut oil and a dash of sesame oil
Balsamic Vinaigrette: balsamic vinegar + olive oil
Red Wine Vinaigrette: red wine vinegar + olive oil
Fig Balsamic Vinaigrette: fig balsamic vinegar + olive oil
YOUR OWN NOTES
Sign In to add your own private notes
Nutrition
Calories:
63
kcal
Carbohydrates:
1
g
Protein:
1
g
Fat:
7
g
Saturated Fat:
1
g
Sodium:
313
mg
Fiber:
1
g
Sugar:
1
g
Calcium:
2
mg
Iron:
1
mg