When the temperatures drop, eating a warm bowl of soup is just the kind of thing that I crave. And this Paleo Cream Of Mushroom Soup is one of our favorites.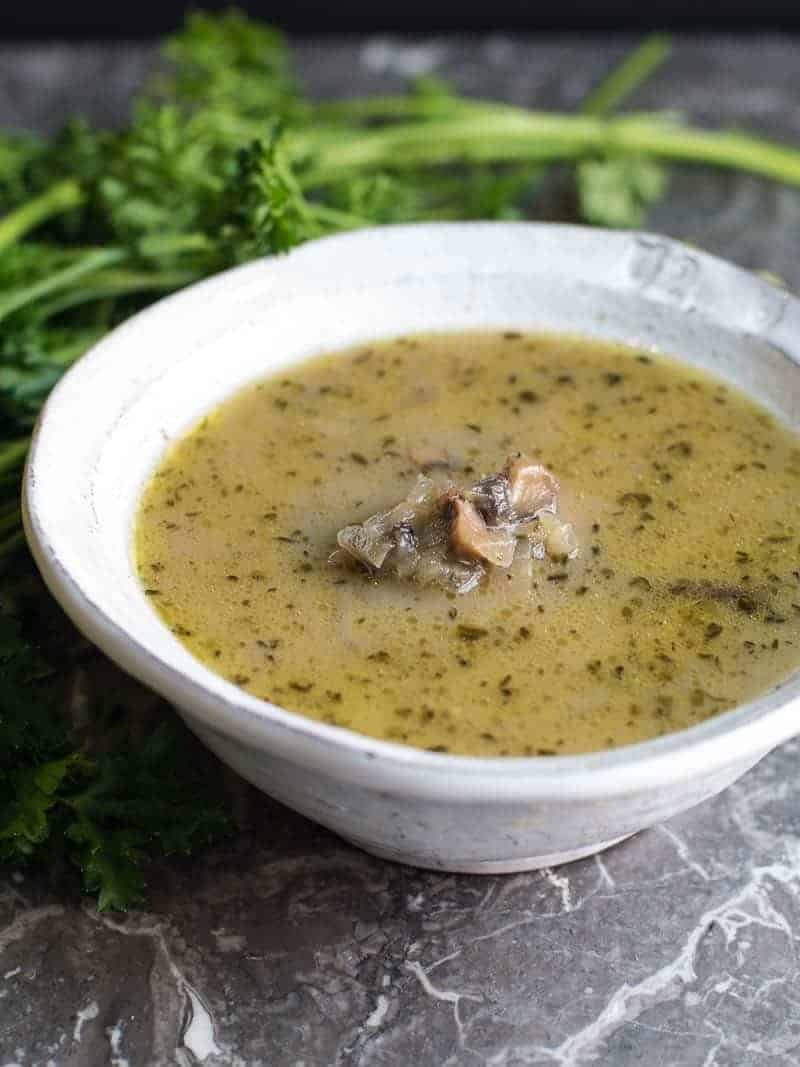 This is a healthy cream of mushroom soup recipe
Soup is one of my favorite easy dinner meals.
Warm and comforting and if you make it right, soup can be super healthy.
This recipe is a dairy-free cream of mushroom soup. It's made with rich bone broth and coconut milk.
What ingredients to you need to make Cream of Mushroom Soup
Coconut Oil
Mushrooms
Onions
Garlic
Broth
Coconut Milk
Thyme
I found this recipe in a cookbook I picked up on a whim one day at Costco
It turned out to be more of a keeper than I ever expected:
'The 30 Day Guide to Paleo Cooking' by Haley Mason and Bill Staley (authors of 'Make it Paleo' and 'Gather').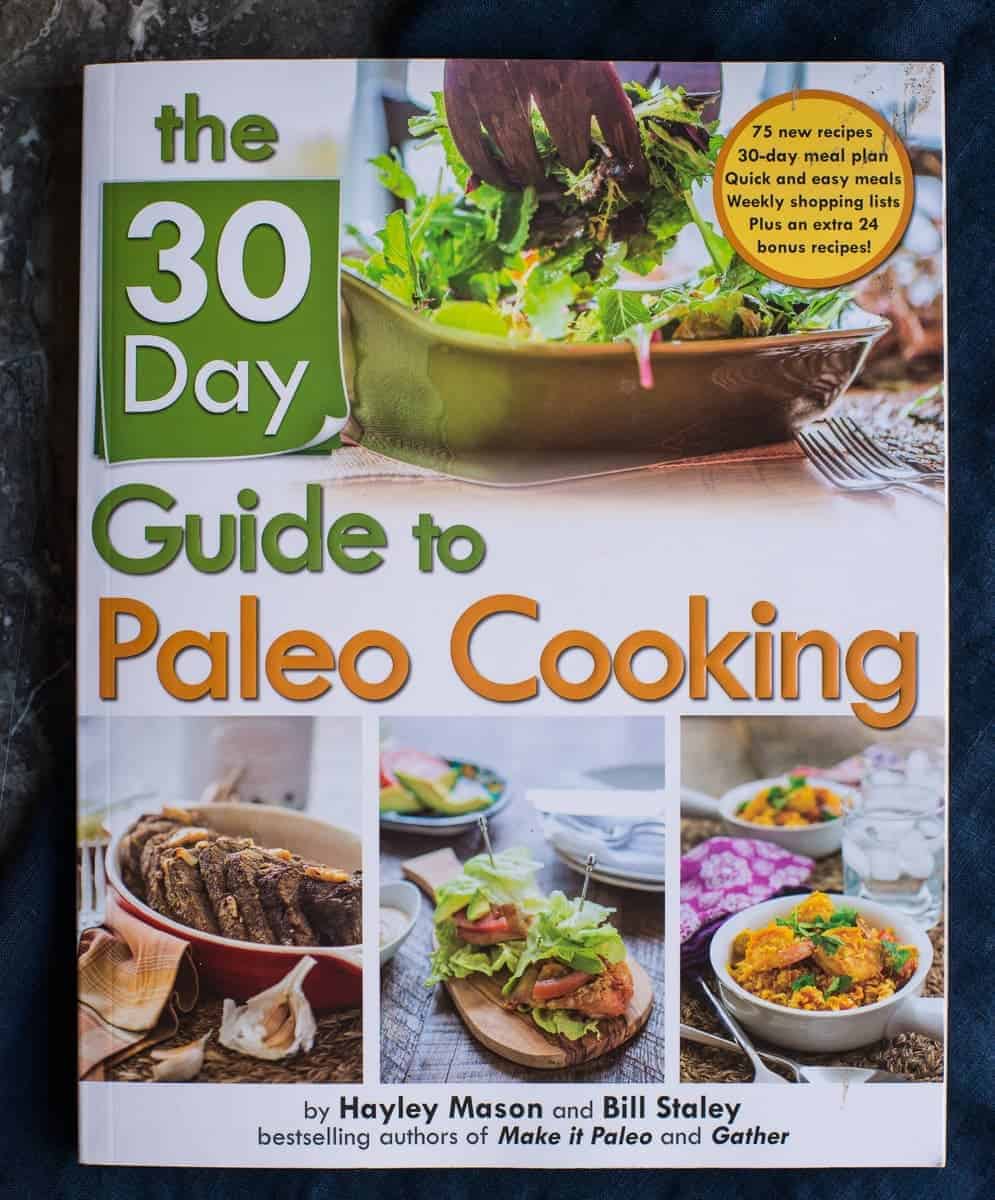 If this cookbook looks familiar, it may be because we've mentioned this book before.
Last August I did a post that reviewed a few favorite cookbooks, this cookbook got 'honorable mention.' I thought it deserved a bit more time in the limelight.
Check it out. It has a number of amazing ideas for soup… among other things! [Get the book.]
More Soup Recipes That you will like.
(Visited 53 times, 1 visits today)