Romantic Valentine's Day Dinner Menu
It can be hard to get dinner reservations for Valentine's Day. Why stress about it? Make dinner at home, open a nice bottle of wine. And don't forget dessert. Make your beau a romantic special Valentine's Day dinner at home! Better yet, cook it together!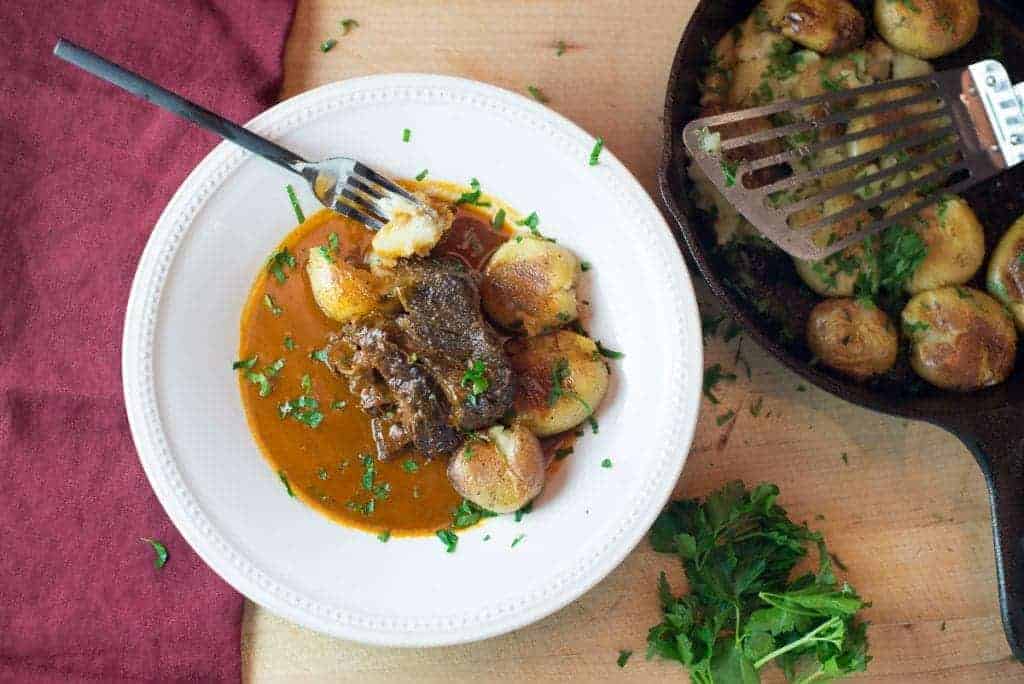 Valentine's Day tops the list for being the most last-minute holiday on the calendar. (Mother's Day is a close second.)
Valentine's is the day that people tend to grab a little something for their sweetie the day before – or worse, on the way home from work on the 14th!
We've got you covered! We'd suggest:
These ribs make a perfect centerpiece for your special dinner. They are quick to prep and slow to cook. While they come together quickly, you will need to plan to account for the 4 hour cooking time.
Two of my other favorite fancy restaurant-style recipes are:
You need a vegetable side dish to go with your meat and starch!
Pan-seared brussels sprouts are perfect for a special meal. This recipe calls for fresh figs, which can be hard to find this time of year. Don't worry about it. You can always omit them or use dried figs in their place.
Alternatively, if it feels like too much to make, parboil some french green beans, dress them with a bit of butter and salt – and you are ready to go!
Want more veggies? Throw together a green salad. My favorite is to contrast peppery arugula with some salty pepitas, fruit (like strawberries), and a sweet vinaigrette.
A few of my favorite Salad Recipes Are: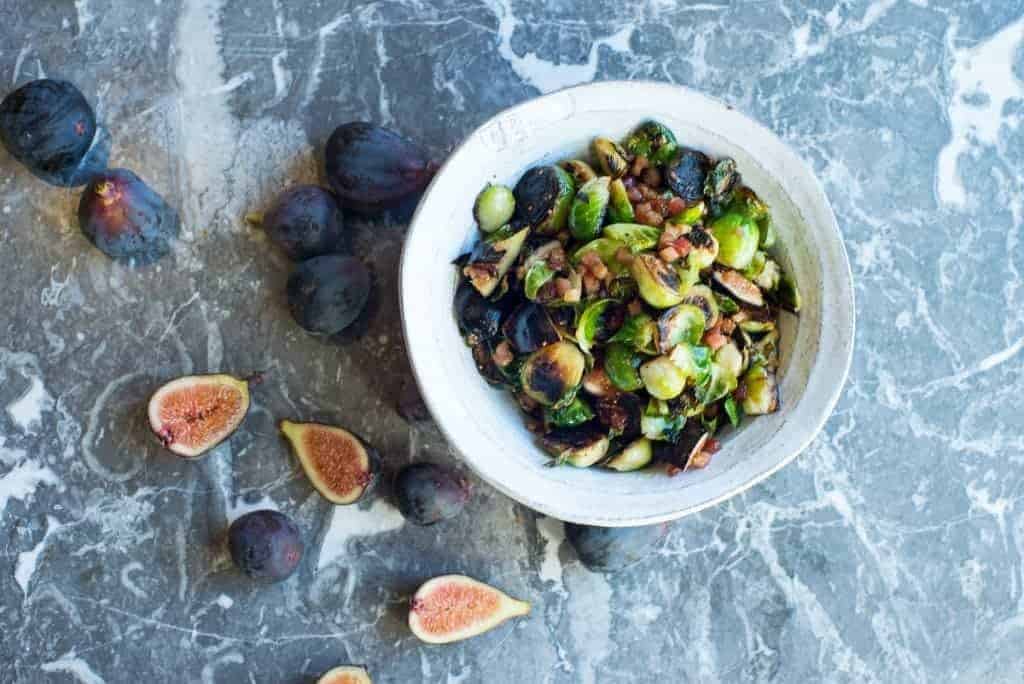 These Brussels sprouts are a favorite in our house. I could make them every night.
Every special meal needs a dessert! In our minds, Chocolate Pots de Creme makes the perfect Valentine's Day dessert.
If chocolate is not your thing, here is a fruit-based alternative: Cherries with Almond Cream. If you can't find cherries, blackberries also work well in this dish.
If neither of these recipes strikes your fancy, check out my post on our best desserts.
And A Few Special Valentines Suggestions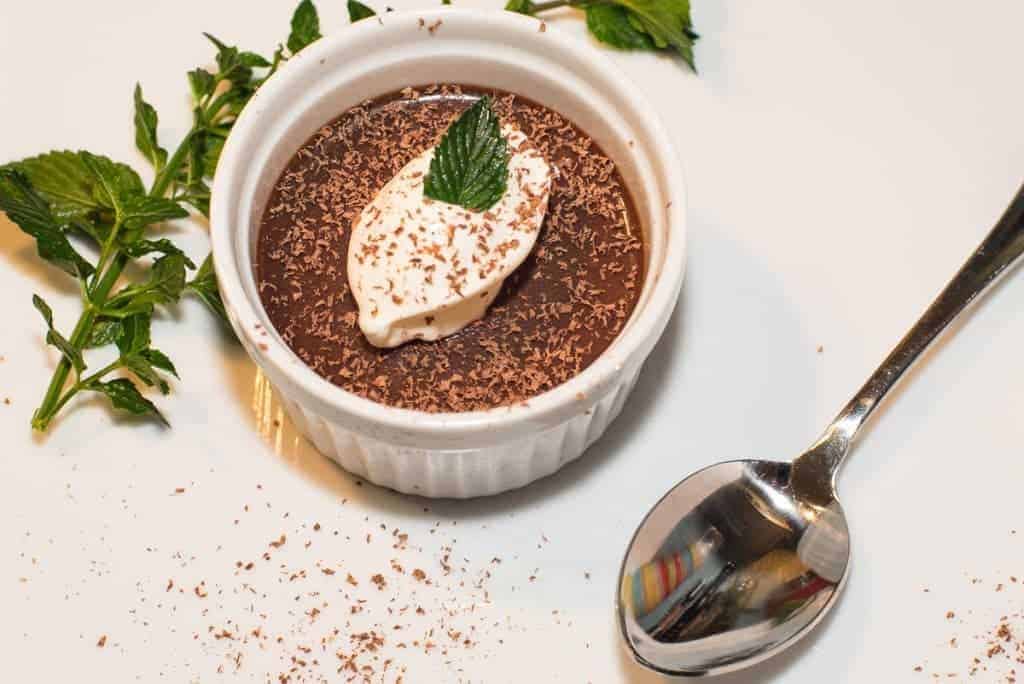 We hope that this gives you some ideas. Prefer something different? Use the search function on the site to explore other options! There are a wide variety of recipes available! Cooking is a creative process. Explore and enjoy!
Did you make any of these recipes?
Leave a comment below. Let us know how it goes. We love to hear from you! Make sure you keep in touch and follow us @foodologygeek on Instagram.