Best Soup Recipes For Cold Days
On cold days there's nothing better than a hot bowl of soup. This collection of recipes features easy homemade soup recipes that can be served with a side of warm and toasty bread or a healthy green salad.
Start with your favorite soup recipes, and then try the whole list.
I'm not sure there isn't anyone that doesn't love this combo.
This easy tomato soup recipe is a reader favorite and one of my favorite recipes. Because this recipe uses canned tomatoes, it comes together in less than 20 minutes.
This tomato soup is amazing on its own, but I highly recommend making this Ultimate Grilled Cheese Recipe.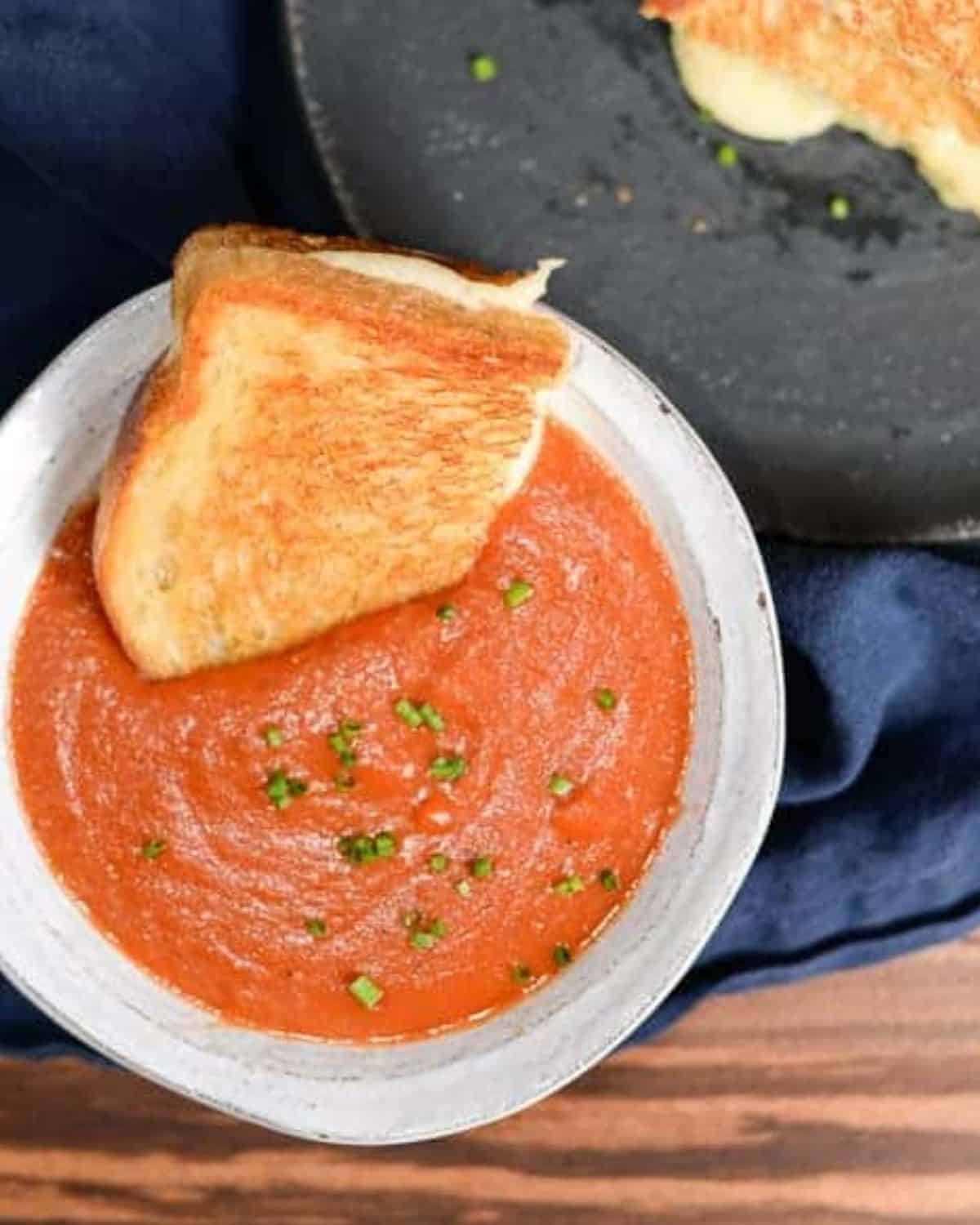 The original potato soup recipe is my mom's. Not only is it ultra easy to make it's super creamy and comforting.
I had to add my spin on it, of course! I jazzed it up with crispy bacon, extra sharp cheddar, and some green onions.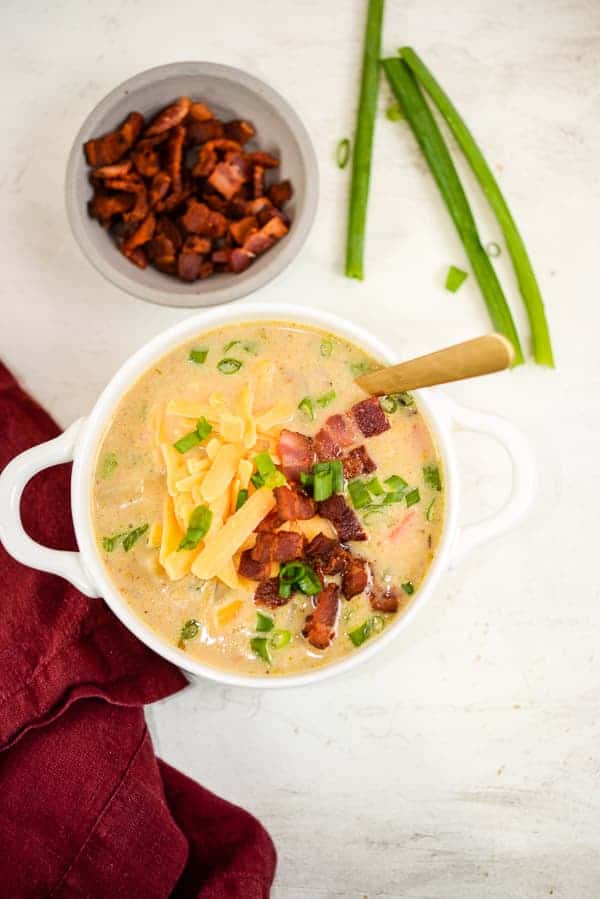 This is an easy and delicious sausage soup recipe.
It's made with spicy chorizo sausage and lots of hearty winter vegetables.
You won't regret making a big pot of this spicy and comforting soup. Definitely serve this soup with a loaf of extra crispy bread.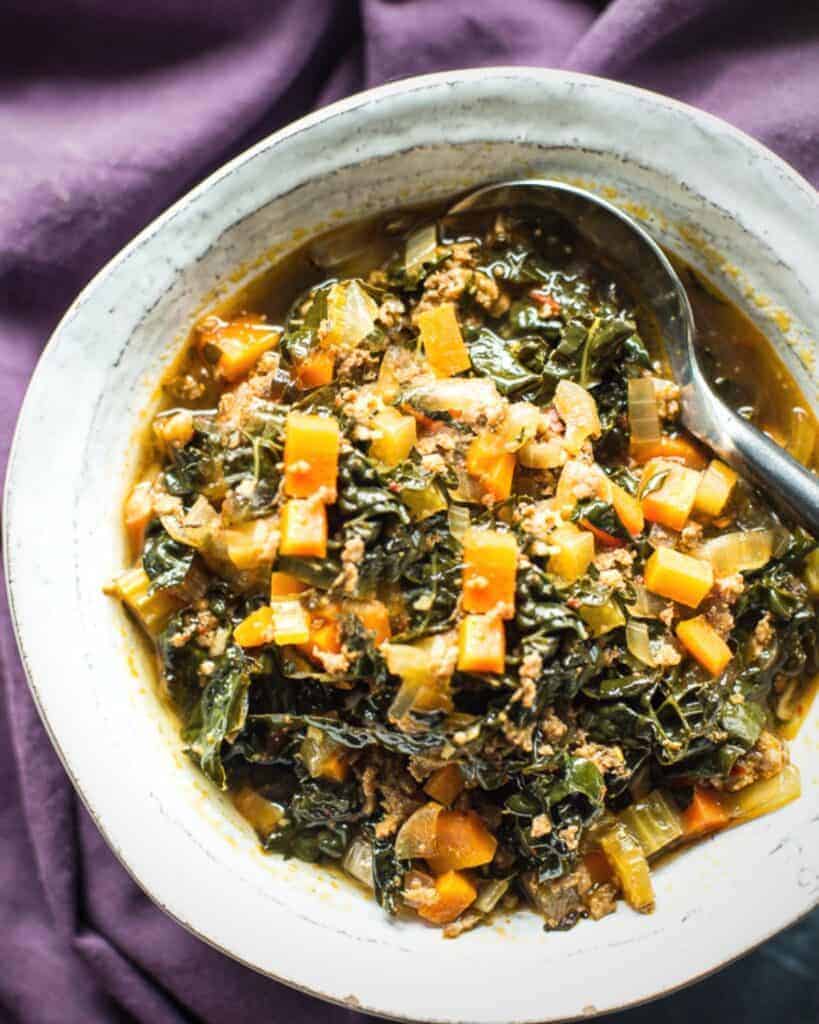 4. Paleo Cream of Mushroom
Dairy-free Cream of Mushroom soup is a nourishing and comforting bowl of deliciousness. Made with rich bone broth and packed with flavor. Use this soup as a substitute for the traditional can of cream of mushroom soup. My Clean Green Bean Casserole recipe isn't the same without it!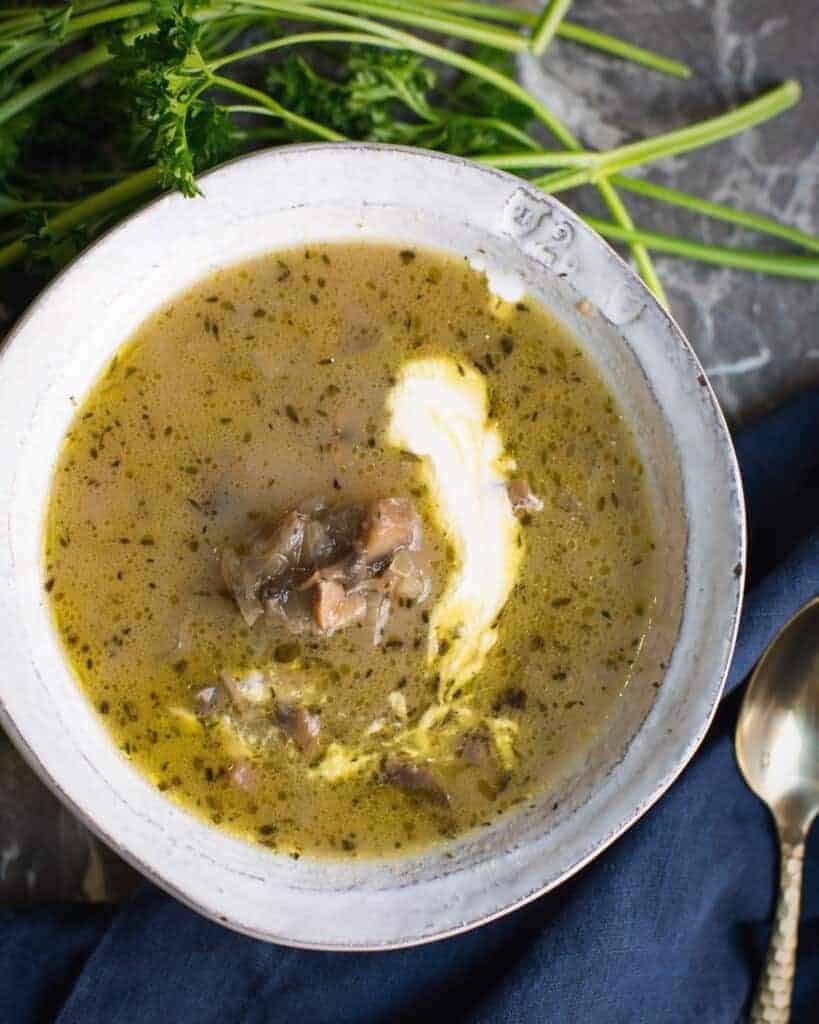 5. Pho Tai
If you love pho soup so much and have always wanted to make it at home but felt like it might be too hard. FEAR NOT! Not only making this soup super easy – the flavor is spot on!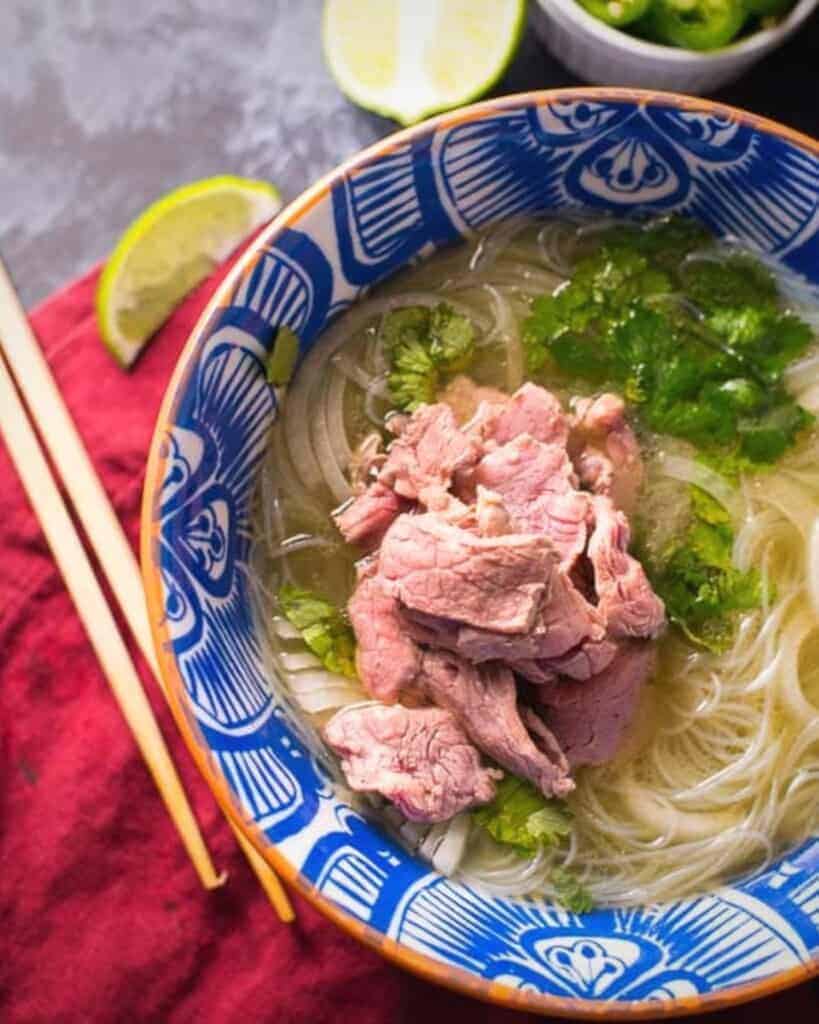 6. Split Pea Soup
I'm a big fan of homemade soup! Split pea soup with ham is one of the classics. I make this recipe with ham hock. But you can also make it with leftover ham. A batch of soup is awesome for meal prep because it keeps in the fridge or the freezer.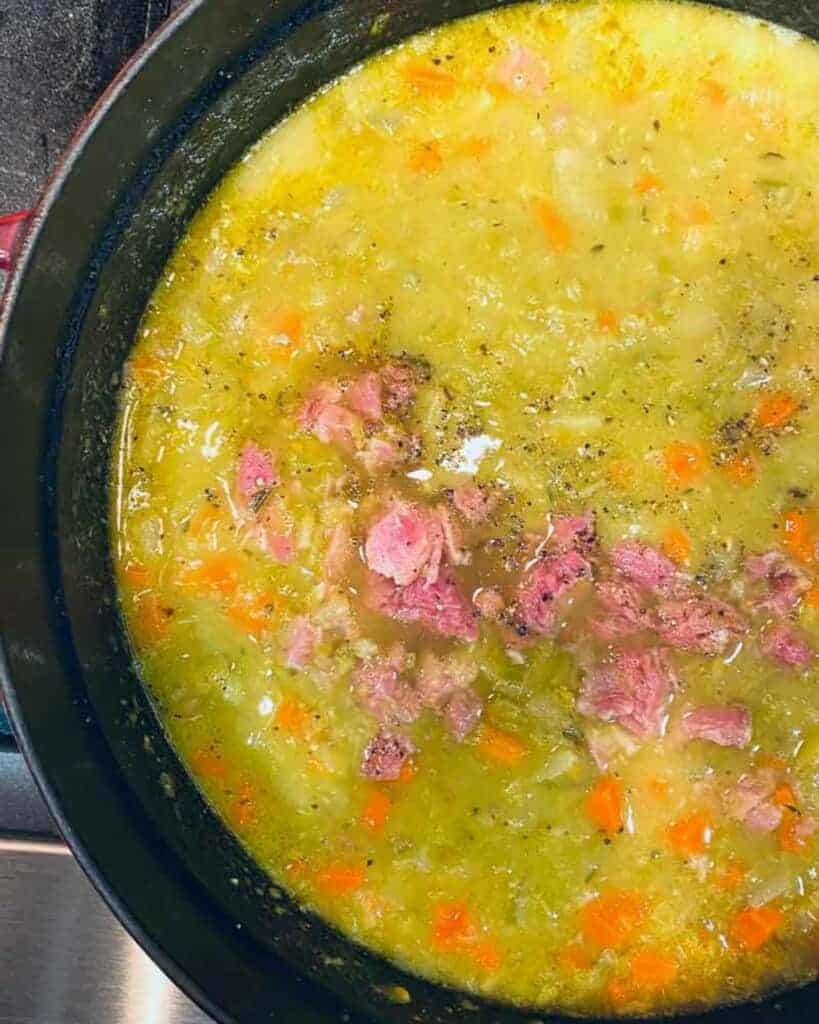 7. Beef Stew
Classic Beef Stew is the perfect cold-weather meal. Luxurious stock and melt in your mouth tender chunks of beef make this stew a family favorite. Whether you want to make this beef stew recipe in your Instant Pot or your dutch oven, this recipe will talk you through all the steps.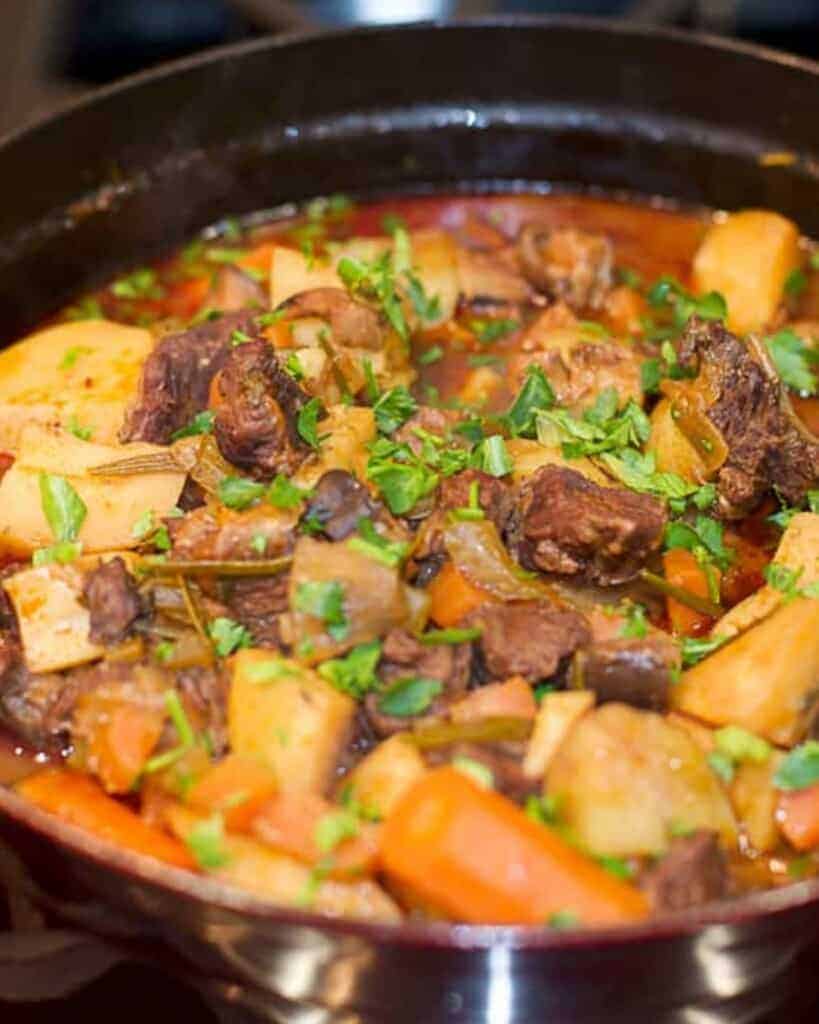 8. Black Bean and Ham
My favorite ham and bean soup recipe uses a smoked ham hock to give it a rich smokey flavor. This easy ham and bean soup recipe can be used with any dried beans that you may have on hand.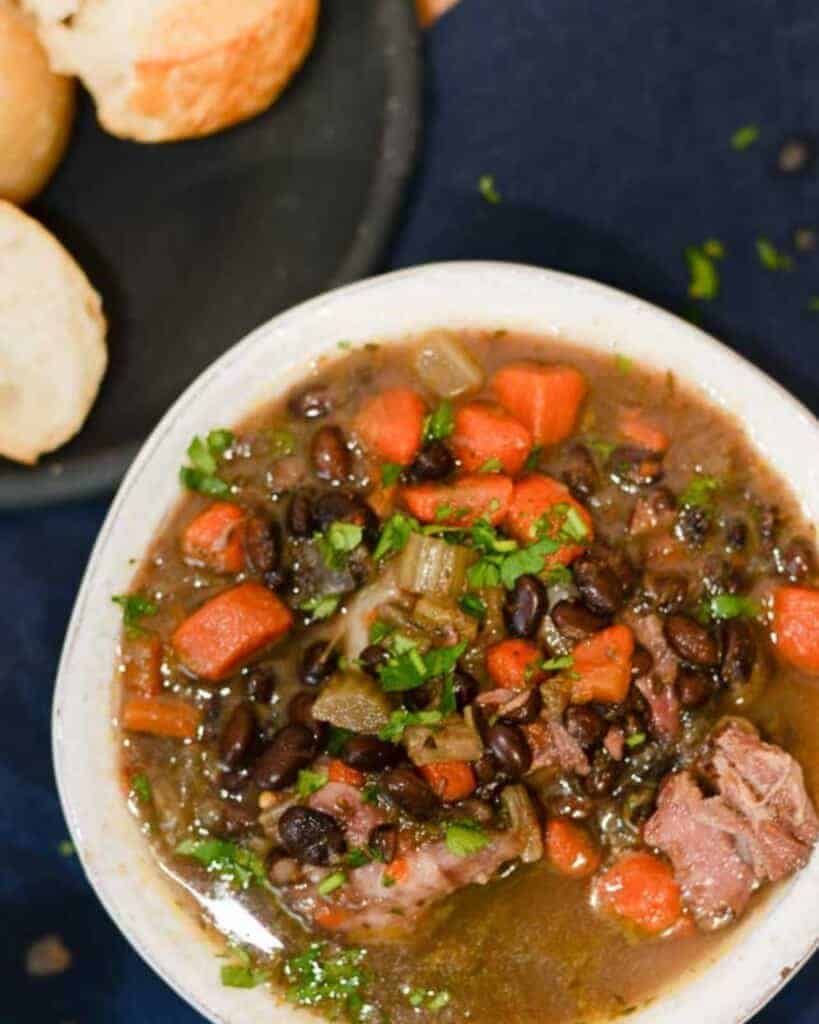 9. Vegan Lentil Stew
Everyone needs a few hearty stew recipes in their cooking repertoire. This is a Hearty Vegan Lentil Stew that has stick-to-your-ribs character. This is a vegan recipe that is hearty enough for carnivores!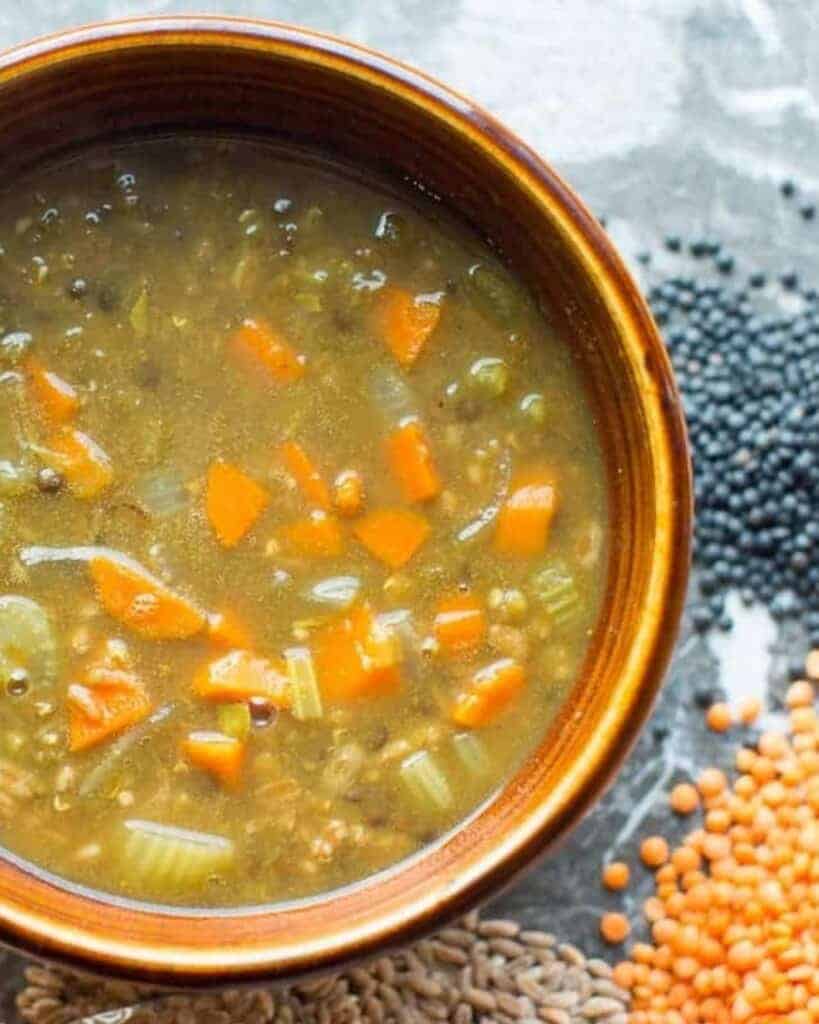 10. Firehouse Chili
Classic beef chili is a super easy one-pot dinner. A warm bowl of homemade chili is perfect when topped with sour cream, onions, and plenty of shredded cheddar cheese. Serve this with your favorite tortilla chips.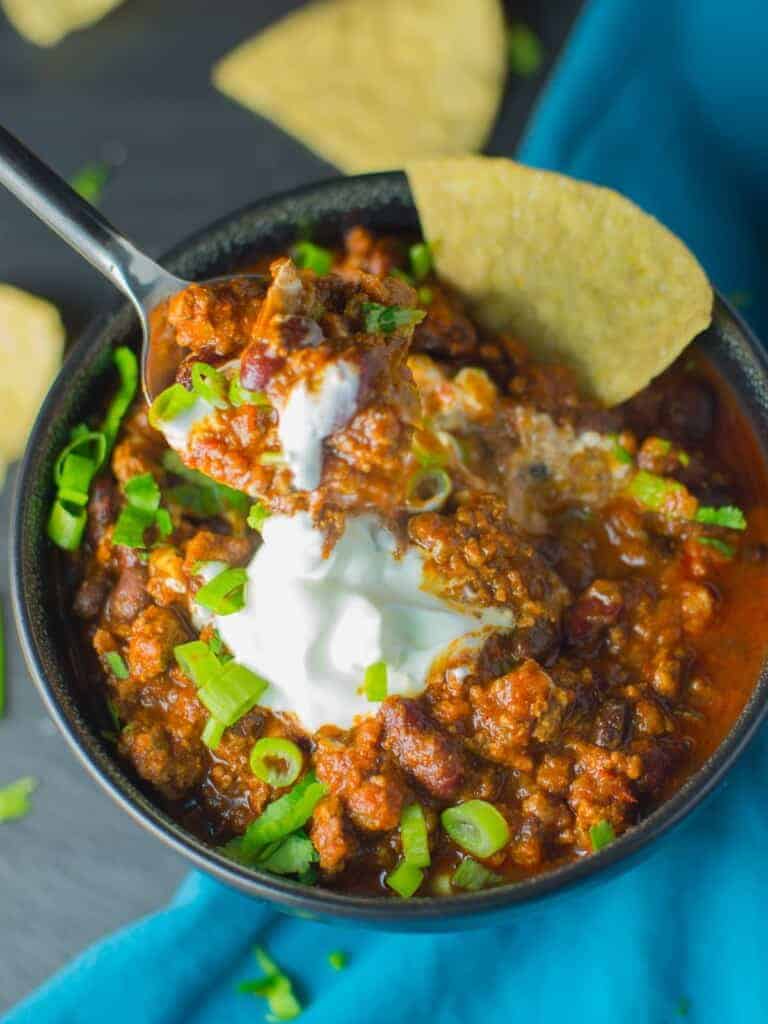 11. Creamy Butternut Squash Soup Recipe
If you're looking for the BEST Butternut Squash Soup recipe, this is it! I've included the directions for stovetop, Instant Pot, slow cooker, and roasted Butternut Squash Soup. No matter what method you choose, you will fall in love with this easy soup recipe.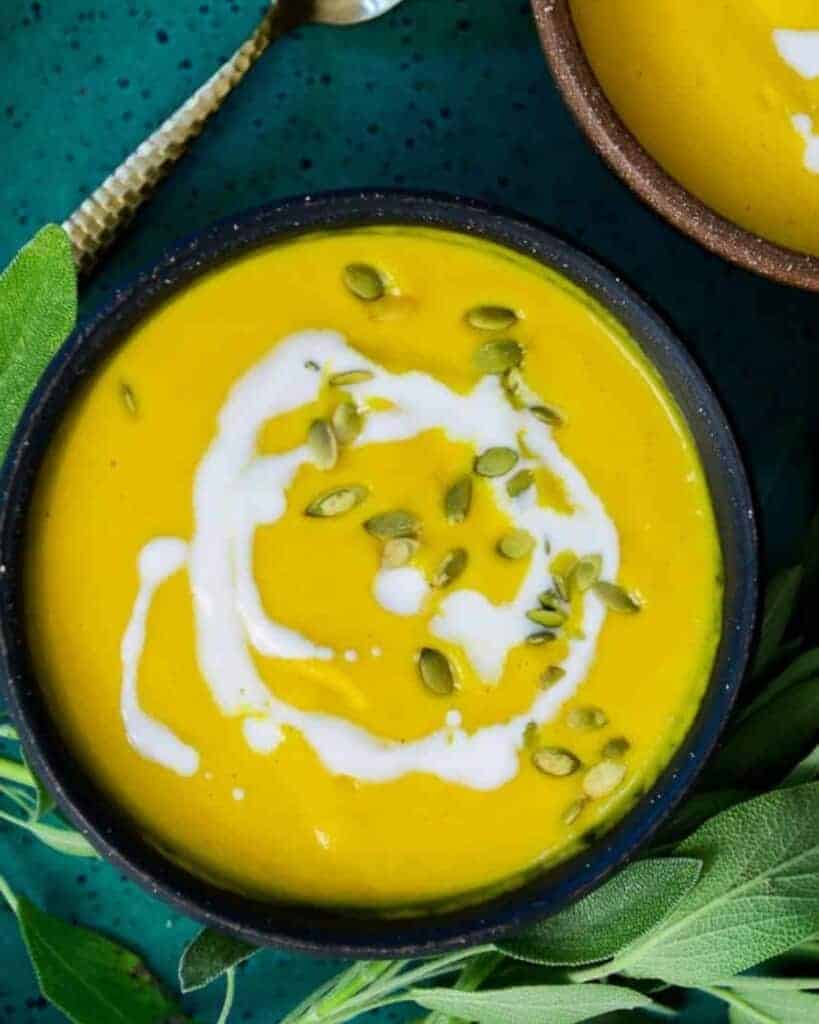 12. Pumpkin Soup
Warm up with this delicious, spicy pumpkin curry soup recipe If you love pumpkin the way I love pumpkin, you have to give a bowl of warm, delicious pumpkin soup a try.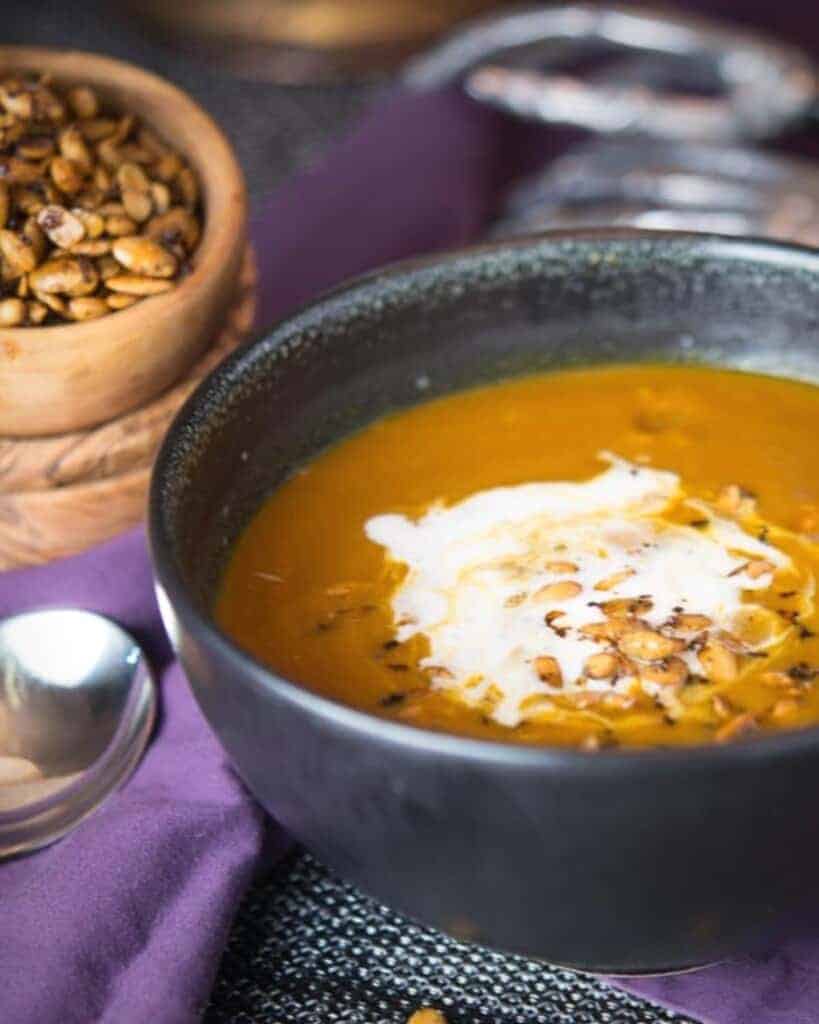 13. Home Made Dumpling Noodle Soup
This homemade noodle recipe might be the ultimate comfort food. In my family, these are the must-haves every single year Thanksgiving noodles. I've made these easy homemade noodles since I was a little kid.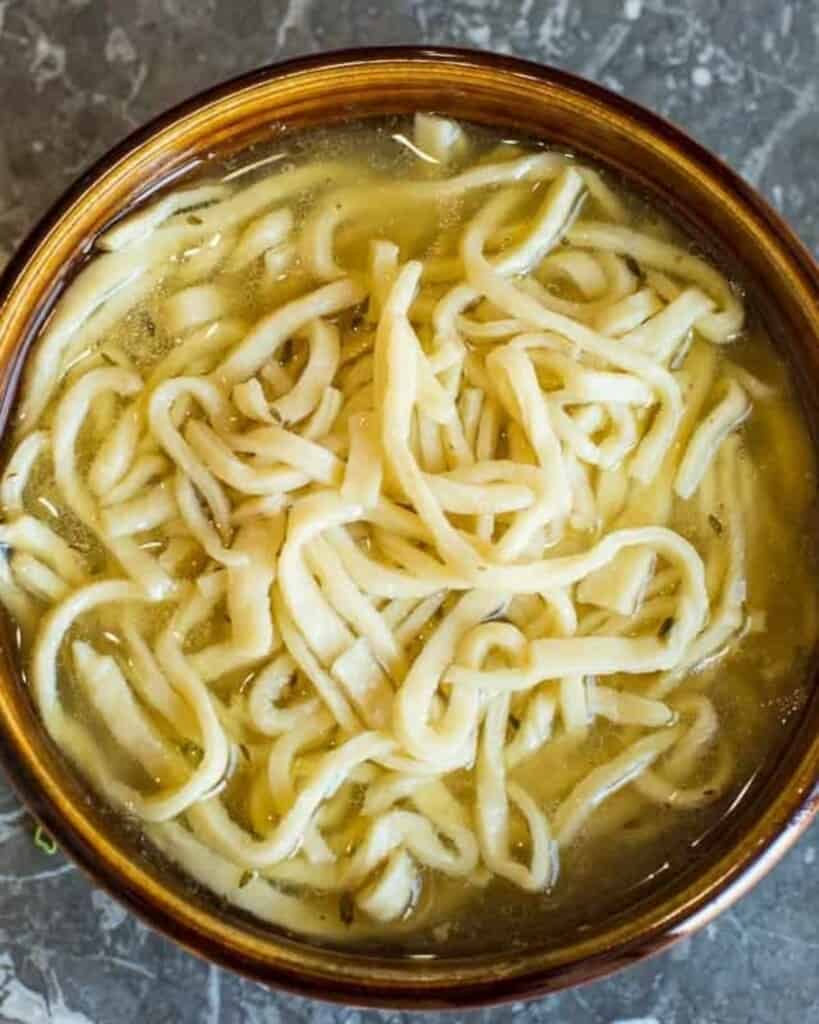 14. Bone Broth
Bone Broth is a magic elixir! Not only is it good for you, but it's also delicious. Anytime I make a roast chicken, I use the leftovers to make this nutritive broth recipe. Sip it alone or use it as a base for soup and stew. I always have a surplus of extra broth in the freezer.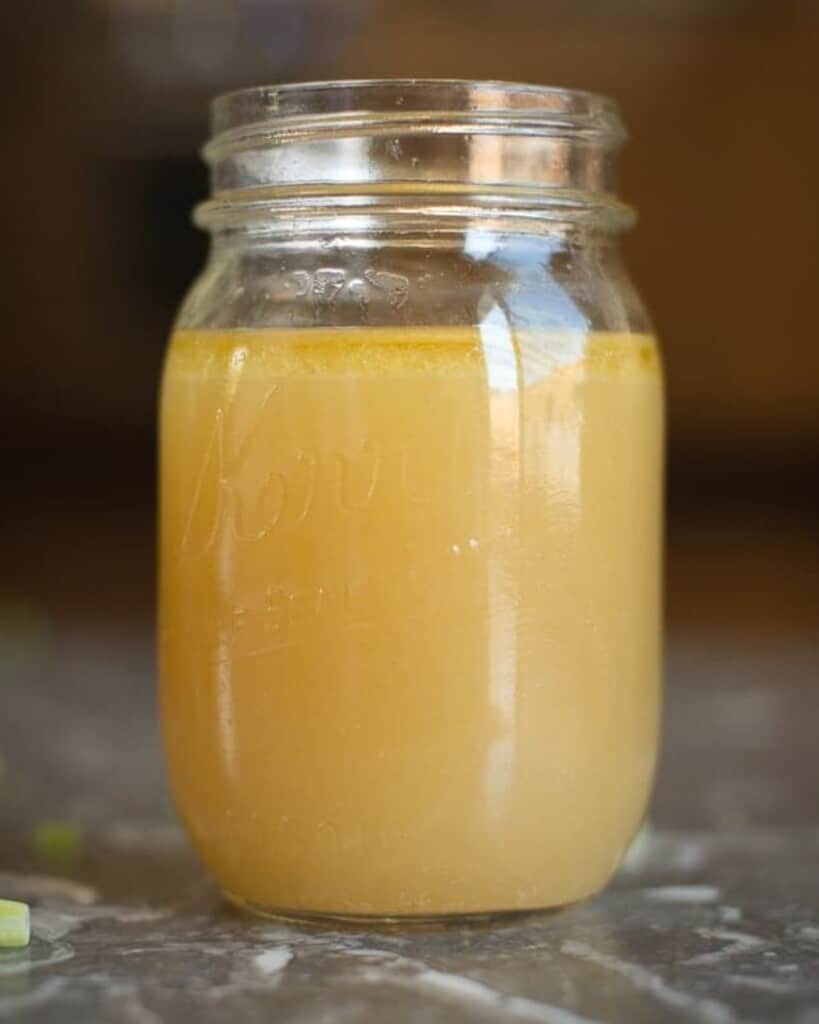 ➽ Did you make this recipe? I love to see what's going on in your kitchen. Show me what you're cooking. 🍳 Tag me @foodologygeek on your favorite social channel! Facebook, Instagram & Pinterest. If you loved ❤︎ this recipe, please leave a five ★ review and a comment!