This delicious grilled cheese sandwich and easy tomato soup pairing is simple and tasty! Its bright summer colors and flavors are sure to be just what you're looking for, even when the weather is cold and blustery.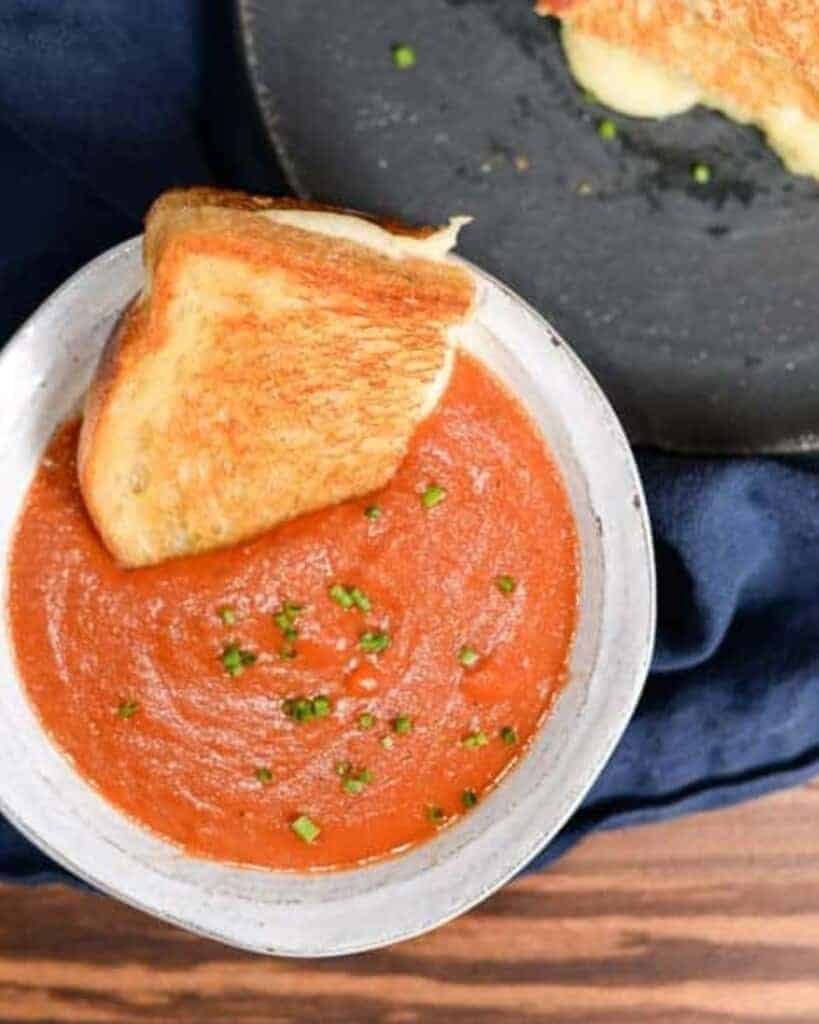 Why you'll love this recipe
Quick: Make enough of this tomato soup recipe to store for later, and as long as you have some bread and cheese laying around, you've got a yummy, easy, homemade meal at the ready!
Wholesome: Using high quality butter, bread, and cheese will give you an indulgent, gourmet-level grilled cheese sandwich. Pair it with this bright, tangy homemade tomato soup for a light but satisfying meal.
Recipe Notes
Grilled cheese and tomato soup is a classic comfort food combo. A warm bowl of tomato soup and a crispy, melty grilled cheese always hits the spot. The best part about this recipe is that it's decadent enough to serve to guests AND simple enough for a quick little lunch.
When it comes to diced tomatoes, San Marzano tomatoes are by far the best, not only for tomato soup, but for pasta sauce of any kind. These Italian tomatoes are considered the cream of the crop of fresh tomatoes worldwide.
Make sure to buy certified D.O.P. (the Italian abbreviation for "Protected Destination of Origin") tomatoes straight from San Marzano, Italy, for the best quality and flavor. Even better... you can buy certified seeds and plant them right in your own home garden. When you have one star ingredient, you definitely should make it count!
Ingredient notes
Grilled cheese
Bread: One of the best things about living in California is the bread. I always go for sourdough! There's nothing better than a scrumptious San Francisco sourdough bread, toasted with butter and cheese! Quality is key.
Cheese: Try a mix of sharp aged cheddar and gruyere for the most epic grilled cheese.
If you have a special place in your heart for the grilled cheese from your childhood, now's the time to bust it out!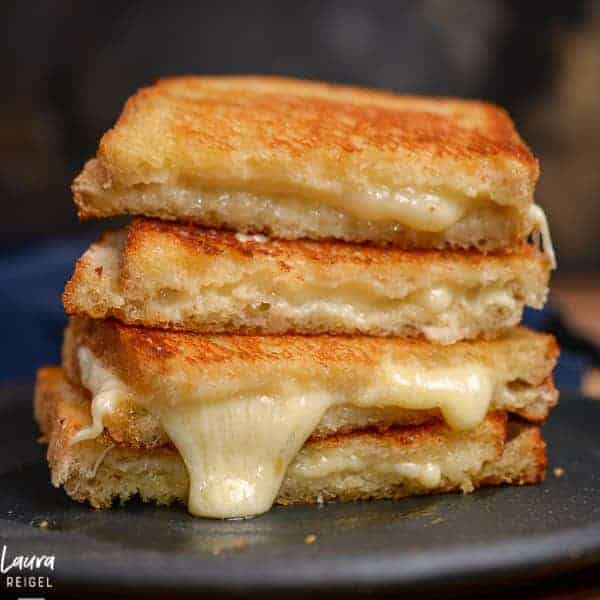 Tomato soup
Canned tomatoes: I definitely recommend San Marzano tomatoes. You can also use fire roasted tomatoes.
Caramelized onions: It's important to balance the sweetness and acidity of the soup just right. Caramelized onions will do this perfectly!
Chicken broth: Use a high quality bone broth for best flavor, or swap it out with veggie broth to make a vegan tomato soup.
Gluten-free flour: Flour thickens the soup and gives it the thick, dippable texture that we're looking for.
Spices: I like to use celery salt, thyme, a little ground savory, and a healthy amount of freshly ground black pepper. Crushed red pepper is always delicious, too.
If you find that your soup is too acidic, feel free to add honey to balance everything out!
Step-by-step instructions
Grilled cheese
Toast it: The key to making the perfect grilled cheese is to cook it low and slow! Melt the butter on your pan and cook until golden brown and melty. Then flip and repeat on the other side. Let the butter brown slowly so your cheese gets super melty.
Tomato soup
Caramelize the onions. Heat a drizzle of olive oil over medium heat in a Dutch oven or a large saucepan. Add the onions and cook, stirring occasionally, until the onions are a translucent golden brown (about 15 minutes). These onions will puree and give the soup a yummy smoothness.
Make a roux. Adding the flour to your caramelized onions and olive oil gives this soup the texture that it needs. The liquid from the tomatoes will work to thicken the sauce.
Add the remaining ingredients. Add the tomatoes, chicken broth, and seasoning, and let everything simmer. Add salt and pepper to taste.
Blend with an immersion blender. An immersion blender is the simplest and easiest way to smooth out your tomato soup. You could also use a food mill or a high-speed blender to get a smooth consistency in the soup.
Top it off! Finish off this soup with all the toppings your heart desires. Fresh basil or chives really kick it up a notch. Creme fraiche... cream... fresh ground pepper... mmmmm. Go ahead and use one more slice of that nice crusty bread for croutons, too!
FAQs and helpful tips
Is tomato soup Keto?
Yes! This tomato soup is Keto-friendly. It's also dairy-free and vegan, making it perfect for everyone!
How do you make tomato bisque?
A bisque is a delicious cream-based soup. If you can tolerate dairy, then consider adding heavy cream to your tomato soup to make it super creamy. Or, add a dollop of crème fraîche and a sprinkle of fresh chives or basil on top of your tomato soup.
Other comforting soup recipes to try.
Fresh Pea Soup
This Fresh Pea Soup is a light and refreshing Spring Soup Recipe that can be served chilled or warm. Either way, this light, and refreshing soup makes a satisfying light meal all on its own or a refreshing side when served with grilled chicken or roasted veggies.
SEE THE RECIPE
PIN FOR LATER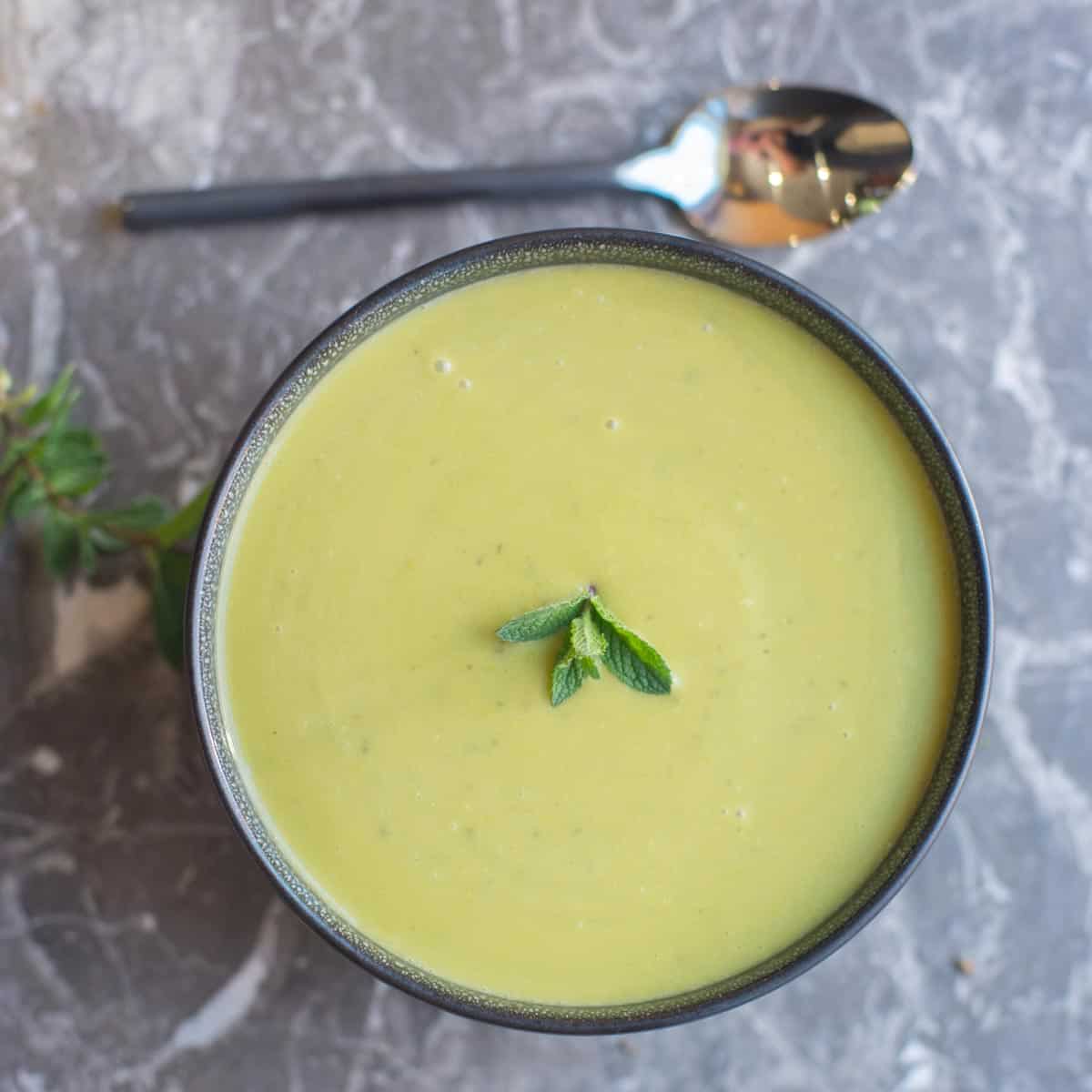 Beef Stew Low Carb Instant Pot
This low carb version of beef stew can be made in your Instant Pot. Or you can make it the traditional way in a dutch oven. Swap out potatoes for a low carb alternative if you're watching your carbs.
SEE THE RECIPE
PIN FOR LATER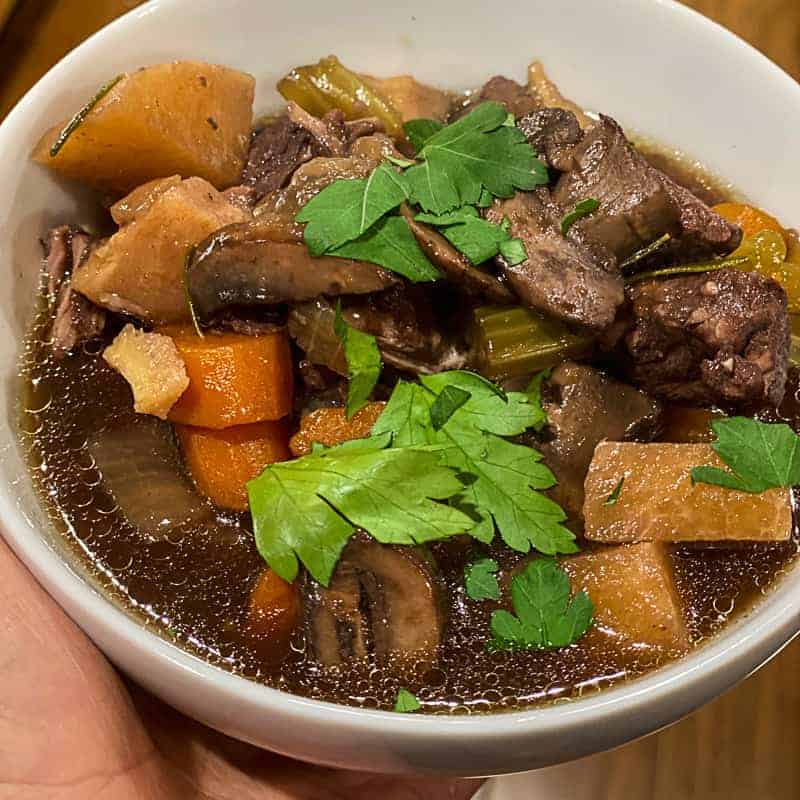 Pumpkin Spice Soup Recipe
Warm and comforting Pumpkin Spice Soup. This vegan soup is healthy and delicious. It's topped with toasted pepitas and a little bit of creme fraiche.
SEE THE RECIPE
PIN FOR LATER
5 Alarm Firehouse Chili
The best homemade chili recipe. This is a spicy chili made with five different kinds of peppers, crushed tomatoes and spices. Chili is a one pot meal that is true comfort food.
SEE THE RECIPE
PIN FOR LATER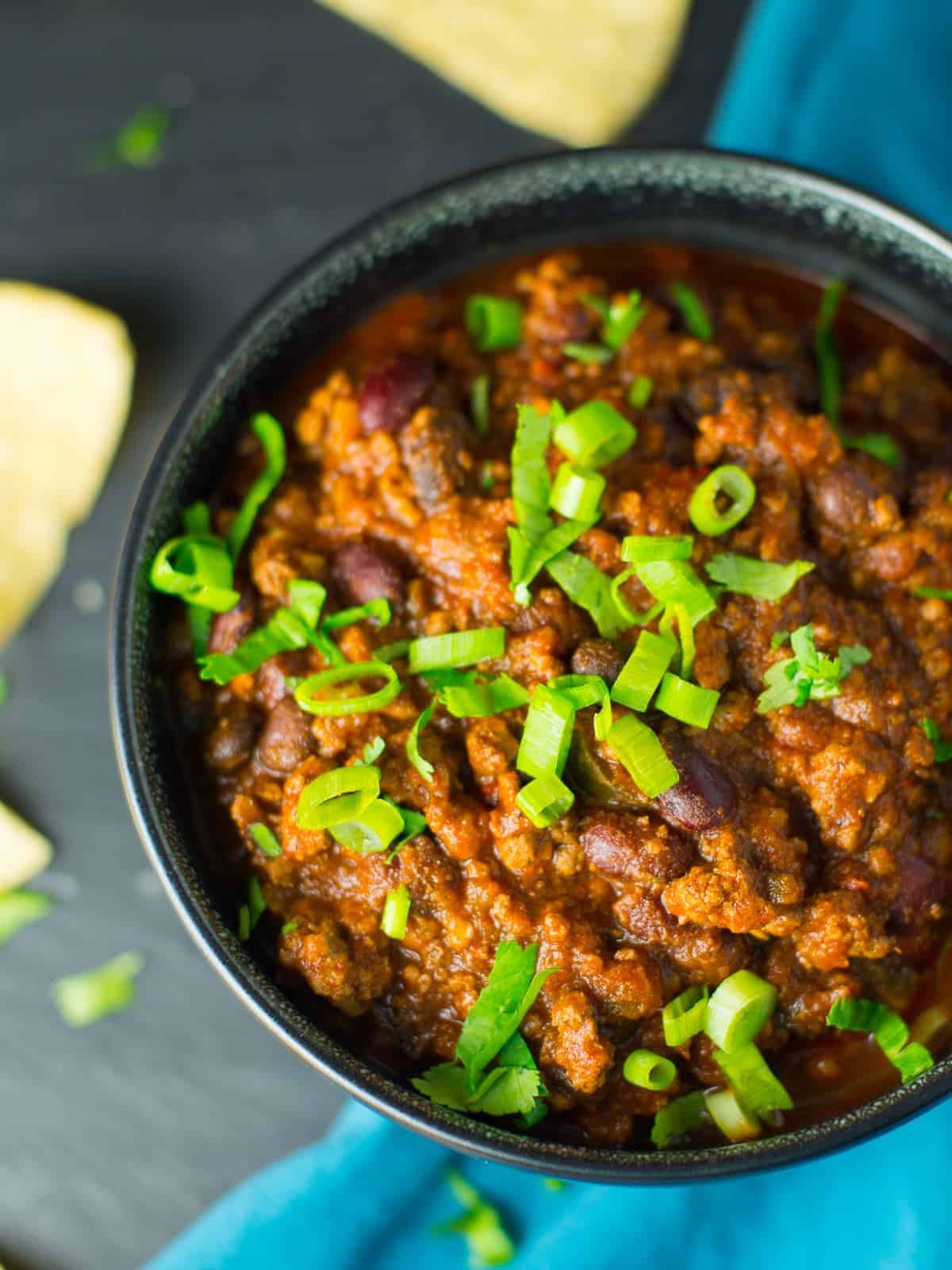 ➽ Did you make this recipe? I love to see what's going in your kitchen. Show me what you're cooking. 🍳 Tag me @foodologygeek on your favorite social channel! Facebook, Instagram & Pinterest. If you loved ❤︎ this recipe, please leave a 5 ★ review and a comment!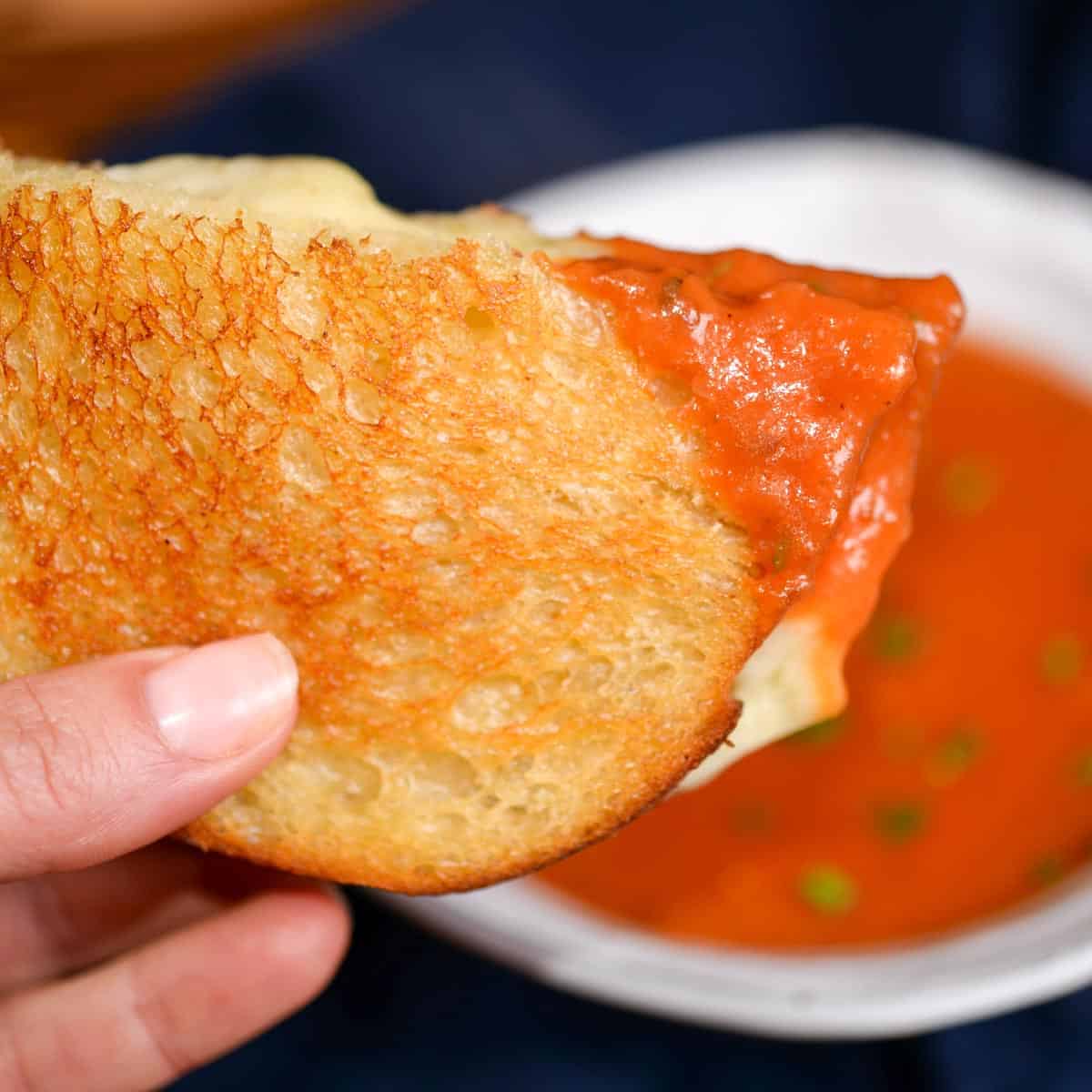 Tomato Soup and Grilled Cheese
Grilled cheese and tomato soup is a classic comfort food combo. A warm bowl of tomato soup and a crispy, melty grilled cheese always hits the spot. The best part about this tomato soup is that it's decadent enough to serve to guests but simple enough for a quick little lunch.
Ingredients
TOMATO SOUP
2

tablespoons

olive oil

extra virgin

3

medium

sweet onions

diced

¼

cup

flour

gluten-free is okay too

3

28 oz cans

diced tomatoes

1

teaspoon

celery salt

1.5

teaspoon

dried thyme

½

teaspoon

ground savory

2

tablespoon

honey

1

teaspoon

black pepper

2

teaspoon

salt

or to taste
GRILLED CHEESE
4

slices

bread

4

tablespoon

unsalted butter

1-2

slices

cheddar cheese

1-2

slices

gruyere cheese
Instructions
TOMATO SOUP
Add the olive oil and diced onions to a large heavy-bottomed pot. I use a 4-quart Staub.

Cook over medium-high heat until the onions are golden brown.

Add the flour to the butter and onions. Heat until bubbly and thick.

Add the tomatoes, broth, and spices.

Bring the soup to a boil and then reduce heat.

Use an immersion blender and blend the soup until it is creamy.
GRILLED CHEESE
Add two tablespoons of butter to a skillet and allow it to melt on medium heat.

Add two slices of sourdough bread to the pan and then top them with sliced cheddar and gruyere cheeses.

NOTE: Make that the heat is not too hot. You want the bread to toast slowly in the butter so that the cheese has enough time to melt.

Top the stacks with the remaining two slices of sourdough bread.

Watch the sandwiches closely, browning the bread until the bottom slice is golden brown and crispy.

Add the additional two tablespoons of butter to the pan. Allow it to melt and then flip the sandwiches over.

Grill the second side until the bread is golden brown and toasty and the cheese is melty.

Remove the sandwiches and serve with the tomato soup.
Laura's Tips + Notes
Nutrition info is for the soup recipe only
Nutrition
Calories:
92
kcal
Carbohydrates:
14
g
Protein:
2
g
Fat:
4
g
Saturated Fat:
2
g
Cholesterol:
10
mg
Sodium:
596
mg
Fiber:
2
g
Sugar:
9
g
Calcium:
44
mg
Iron:
1
mg