Mushroom Barley Risotto is a hearty and filling recipe that everyone loves! Barley has a pleasant chewy texture and a nutty flavor and makes a hearty side dish that's delicious when served with meat. However, this recipe is substantial enough to stand on its own as a vegetarian main dish recipe.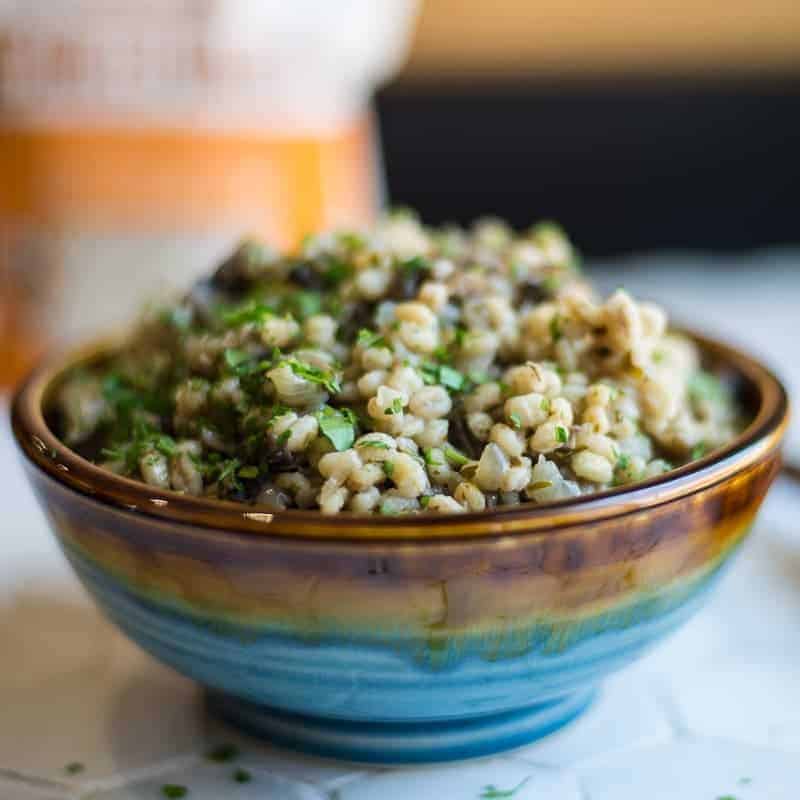 This barley recipe is adapted from the California Heritage Cooking Cookbook.
This cookbook is no longer in print, but you might be able to find it in the used book market.
What is Pearl Barley?
There are two common types of barley used for cooking; hulled barley and pearled barley.
Hulled barley has only its outer hull removed, leaving it chewy and full of fiber. Hulled barley is higher in fiber than pearl barley.
Pearl barley is also chewy and rich in fiber, but because it has both the outer hull and bran layers removed, it takes less time to cook. Pearl barley is the best choice for a quick barley recipe.
You can use either hulled barley or pearl barley for this mushroom barley pilaf recipe. Just keep in mind that if you are using hulled barley, you will need to cook the pilaf a little bit longer.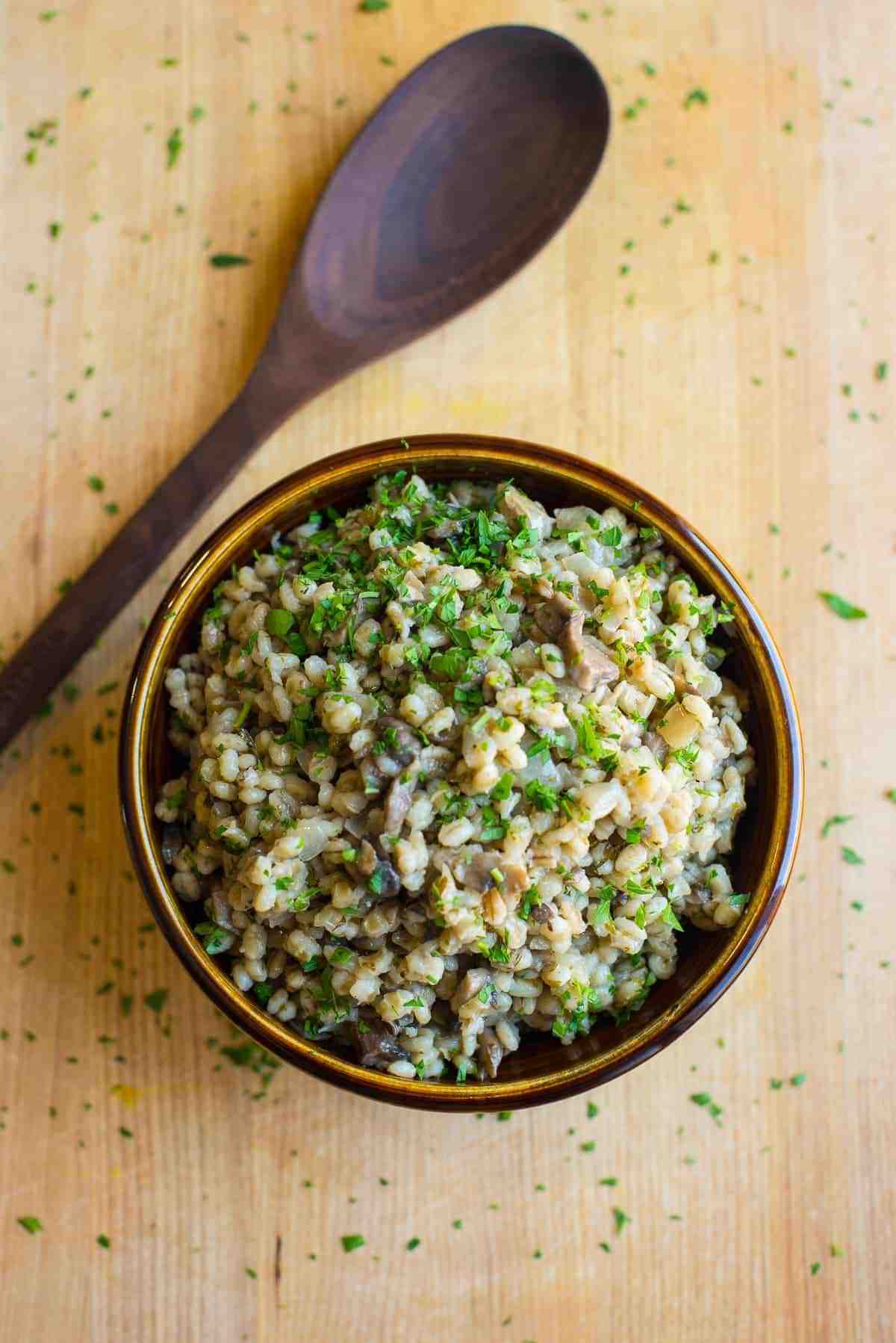 What Ingredients Do You Need For a Mushroom Barley Risotto?
This mushroom barley pilaf is a vegetarian recipe, but you can make it vegan with a few substitutions.
Butter - You can use regular butter or a vegan butter substitute for this recipe.
Onions - I like to use sweet yellow onion.
Mushrooms - I use baby Bella mushrooms, but you can use any mushroom variety that you like.
Pearl barley
Broth - Use chicken or vegetable broth.
Kosher Salt
Cayenne pepper
Fresh Parsley
How to cook barley risotto.
This mushroom barley recipe is cooked as a casserole in the oven.
It is best to use a 2-quart casserole dish with a lid to bake this barley recipe. The lid allows all the barley to steam during the cooking.
Preheat the oven to 350℉.
Start by sautéing the onion in butter in a skillet over medium heat until they are nice and soft.
Add the mushrooms and sauté until the mushrooms are cooked for about 5 minutes.
Add the barley to the skillet and sauté until the barley is slightly browned.
Transfer everything to a buttered 2-quart casserole dish and then add the broth, salt, cayenne, and parsley.
Cover and bake for 5o minutes, or until all the liquid is absorbed.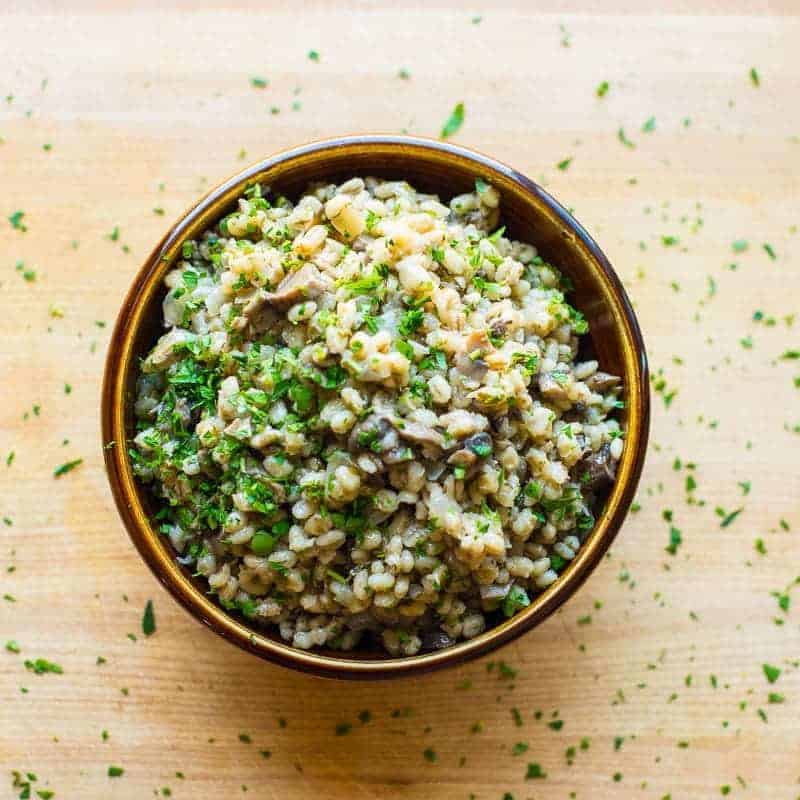 Other Comfort Food Recipes that you might like:
Spam Fried Rice Recipe - Authentic Hawaiian
SPAM Fried Rice is a Hawaiian fried rice recipe that is served as a side and even as a breakfast fried rice in Hawaii. If you've ever wondered what to cook with SPAM, this Fried Rice Recipe is a definite must-try.
SEE THE RECIPE
PIN FOR LATER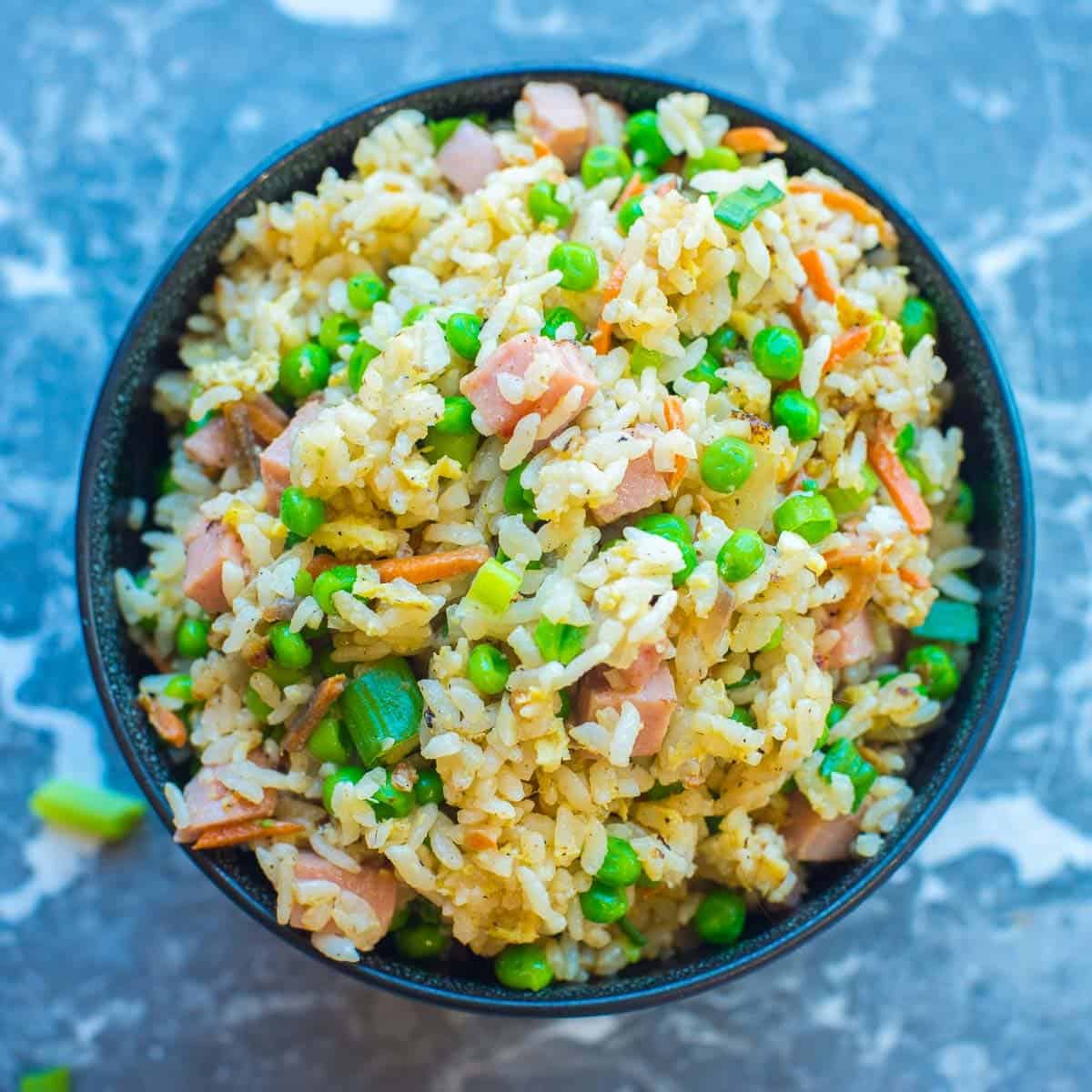 Spicy Dirty Rice
Dirty rice is an inexpensive and filling meal that you can get on the table in under 20 minutes. Made with leftover ground beef and rice. This mashup dirty rice recipe is meaty, spicy, and real comfort food.
SEE THE RECIPE
PIN FOR LATER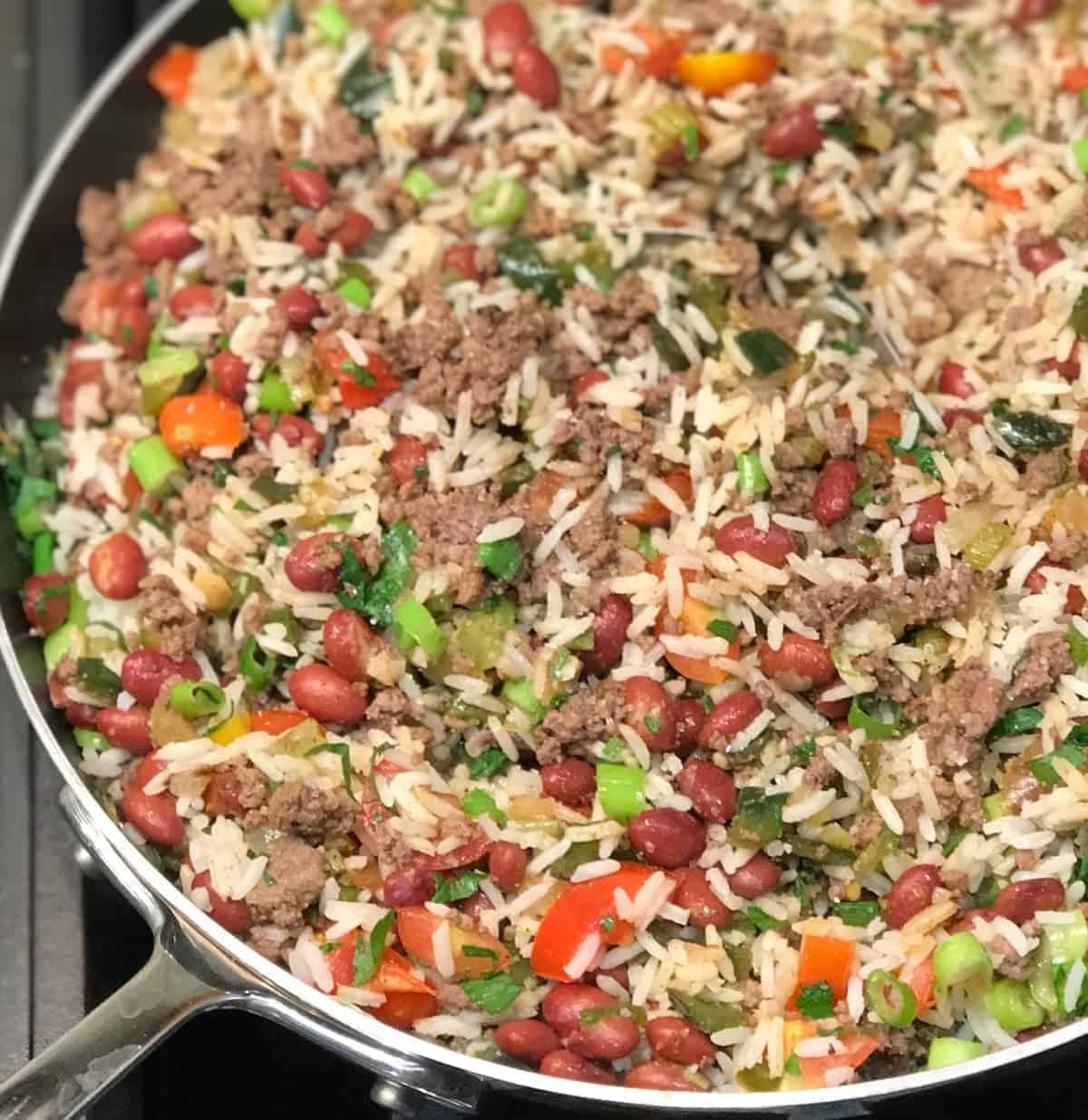 Homemade Noodle Recipe
Homemade dumpling noodles are easy to make. This simple old fashioned noodle recipe is perfect for making chicken noodle soup and even ramen.
SEE THE RECIPE
PIN FOR LATER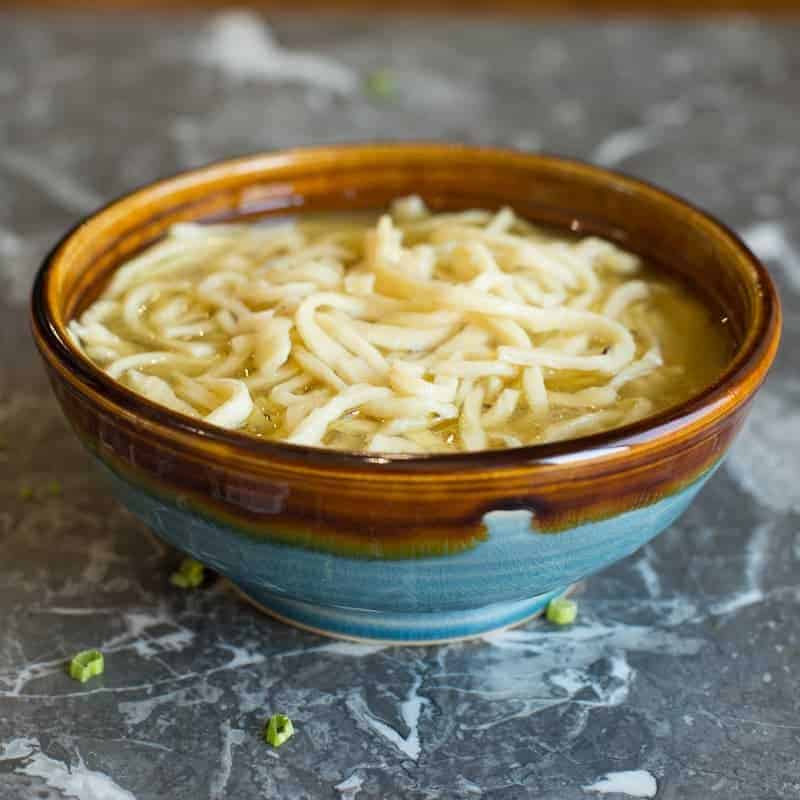 Easy Curry Risotto
A twist on a classic risotto recipe, this curry vegan risotto has a delicious curry flavor and an extra boost of protein from the chickpeas. This risotto recipe is hearty enough for even hardcore carnivores.
SEE THE RECIPE
PIN FOR LATER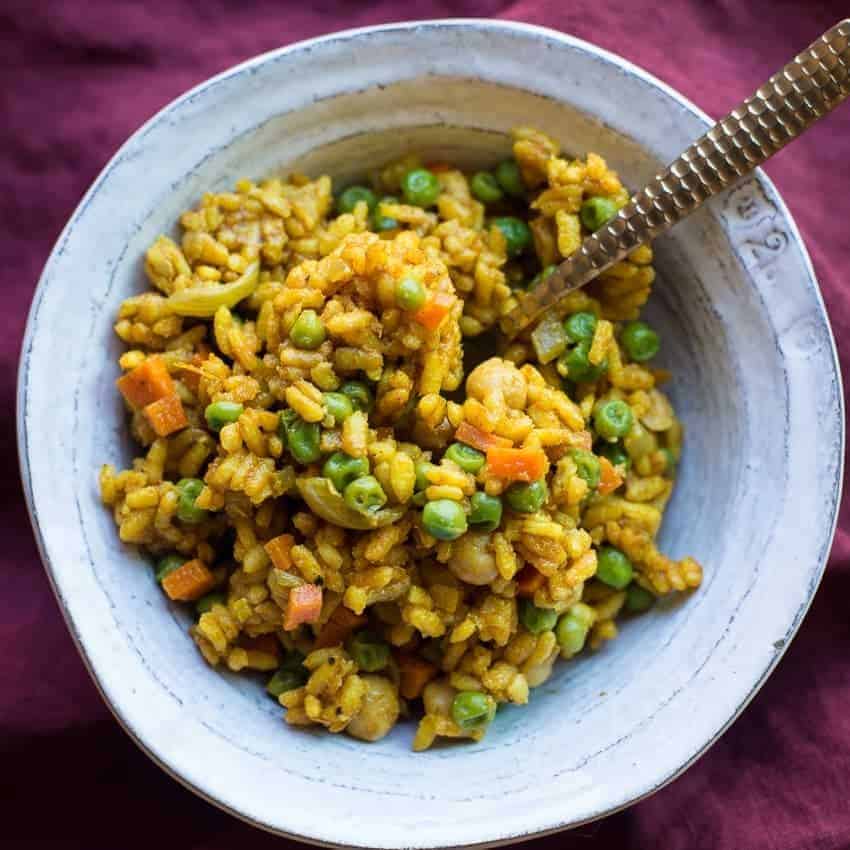 One-Pot Curry Noodles
Thai Noodles
Noodle bowls are the best kind of comfort food. These Thai noodles are made with red curry paste and yellow curry paste for the most delicious & slurpy Thai curry noodles. These curry noodles are a quick and easy dinner that's truly satisfying. In less than 30 minutes you can be slurping on this flavor bowl of Restaurant-Style Thai Noodles.
SEE THE RECIPE
PIN FOR LATER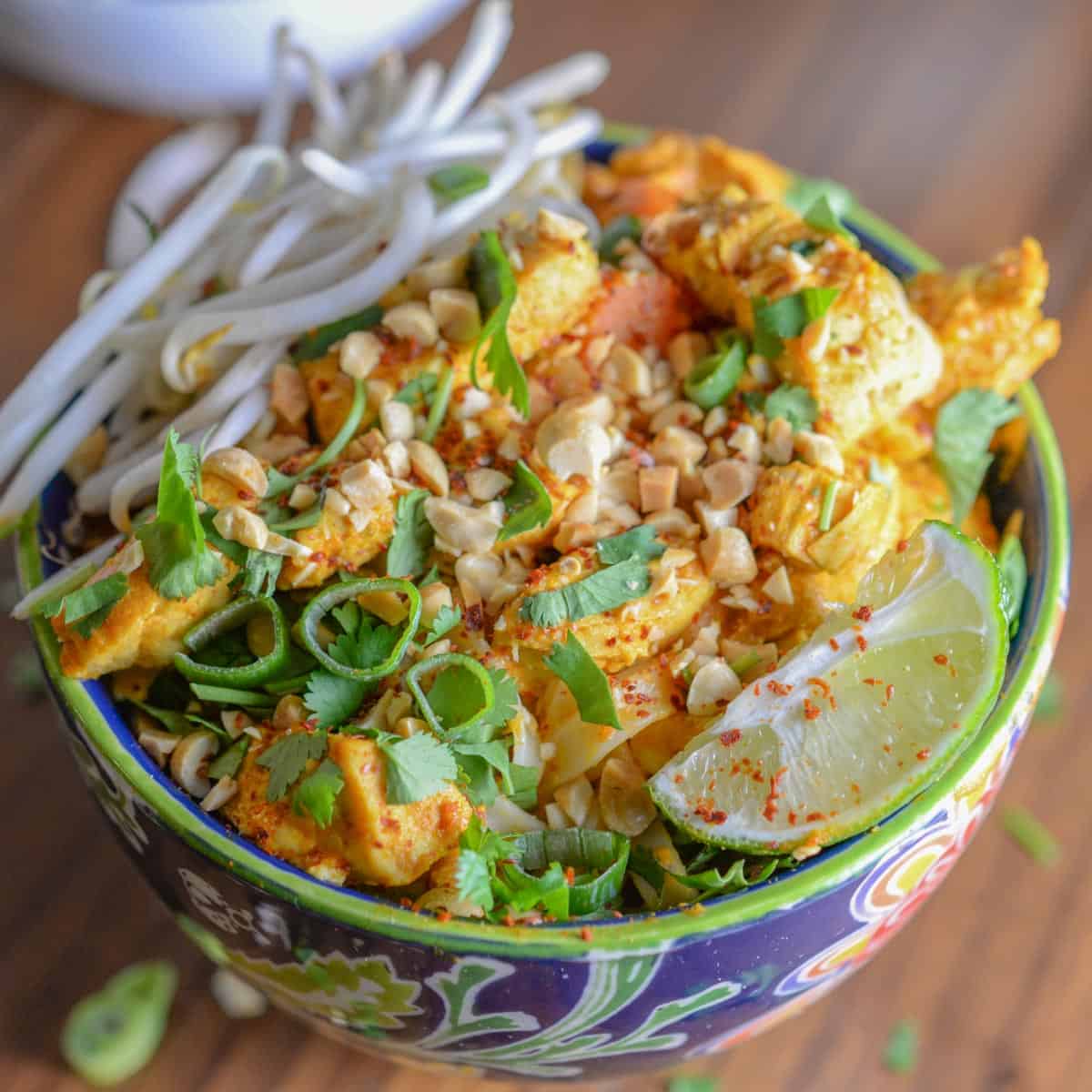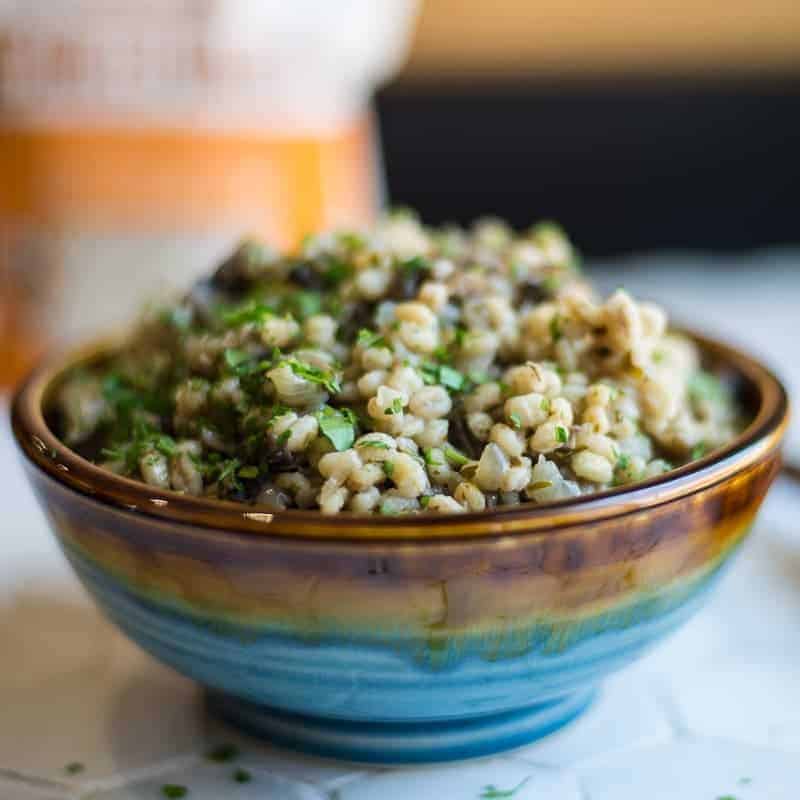 Mushroom Barley Risotto Casserole
This hearty barley recipe is the perfect side dish to serve with your favorite protein.
Ingredients
½

cup

butter

2

medium

yellow onions

chopped

¾

pound

fresh mushrooms

trimmed and sliced

1 ½

cups

pearl barley

2

cups

chicken, beef or vegetable stock

1

teaspoon

salt

⅛

teaspoon

cayenne pepper

½

cup

parsley

chopped
Instructions
Melt the butter in a 8-10" skillet over medium heat.

Stir in the onion. Sauté for about 5 minutes.

Add in the mushrooms. Saute another 5 minutes - until the onions are golden and the mushrooms tender.

Add the barley and cook, stirring occasionally until the barley is light brown (5-10 minutes).

Transfer the mixture to a lightly greased 2 quart casserole dish. Add the broth, salt, cayenne and parsley.

Cover and bake for 50 minutes or until the liquid is absorbed.
Laura's Tips + Notes
This recipe originally appeared in The California Heritage Cookbook (now out of print).
This dish works out best when prepared in a casserole dish with a lid.
Vegan Adaption: Use vegan butter substitute and vegetable broth.
Nutrition
Calories:
267
kcal
Carbohydrates:
31
g
Protein:
7
g
Fat:
13
g
Saturated Fat:
7
g
Cholesterol:
32
mg
Sodium:
487
mg
Fiber:
6
g
Sugar:
3
g
Calcium:
29
mg
Iron:
1.9
mg