Cilantro Lime Cauliflower Rice is just one of the 25 ways I know how to cook with cauliflower.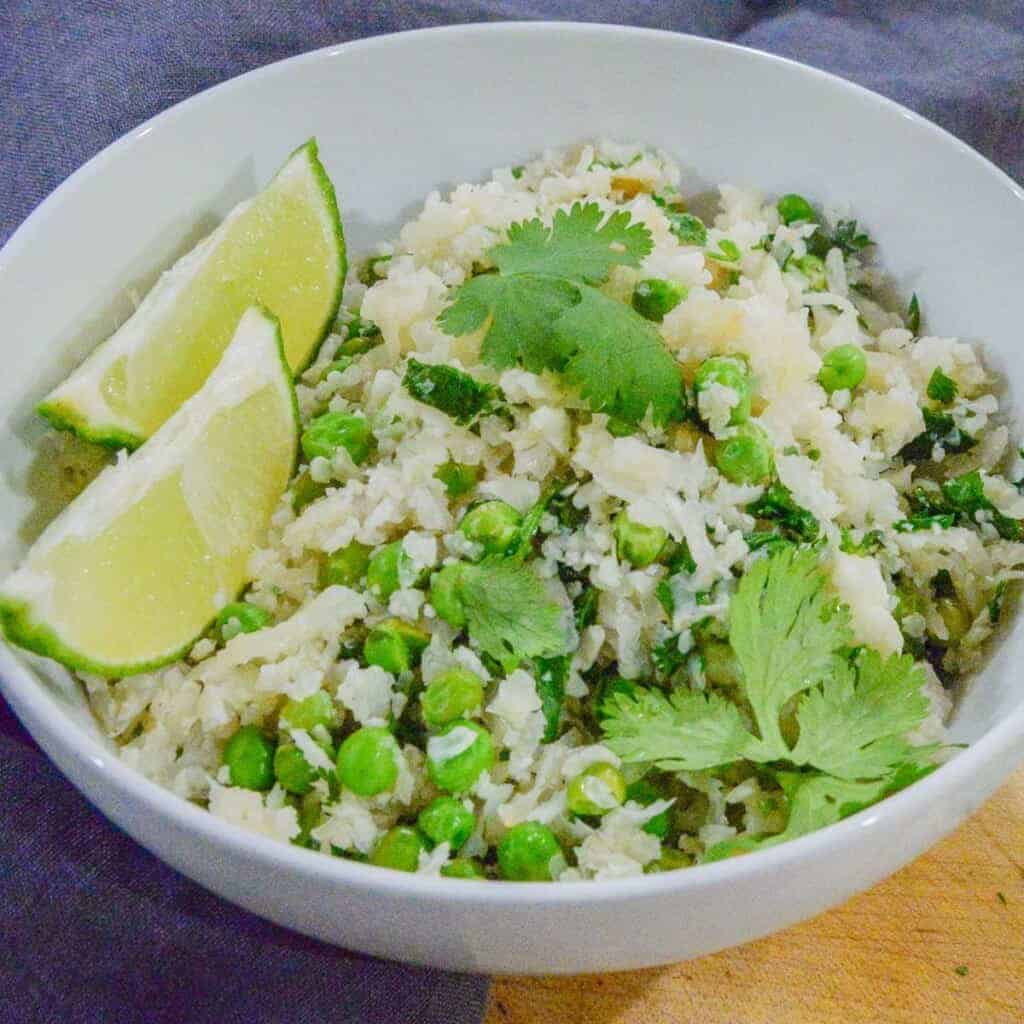 Well probably no one really. But a conversation about this was the catalyst for me starting this blog. While spending the weekend in San Diego with one of my best girlfriends we started talking about cooking. My friend has never loved cooking but has asked me for recipes a few times. To which I usually rattle of some ingredients and tell her how easy it is. We started laughing about this and I said "yeah, I probably have like 25 recipes for cauliflower in my head".
For the past 16 years I have worked in Forensics. I've worked as a Forensic DNA analyst, crime scene investigator, a cold case homicide investigator, and a digital forensic analyst. There are so many parts of my job that I've loved. The science is just one of them. Helping to resolve a cold case and bring some sort of closure to a family that has suffered a great loss. Helping to bring the one unbiased truth into the courtroom in the form of forensic evidence. This job takes a lot out of a person. I have seen unspeakable violence. I spend the majority of my week engaged in some pretty ugly reality.
My job has given me two skills that have made this undertaking possible. Science because cooking is science. And photography skills. It is going to take some practice to create beautiful food photography. Practice makes perfect and I know that have the camera chops. I have been photographing dead people and blood spatter for 16 years. It should translate perfectly, right?
This blog is also a space me for me to create something beautiful and positive to share with the world. My dream job has always been to be a travel food writer. I cannot think of any other job that would fulfill me completely. It encompasses all that I love. Cooking. Photography.Travel. Writing. I want to take the skills that I have used to do a very difficult and stressful job and put some happiness out there.
Cilantro Lime Cauliflower Rice
An easy low carb keto rice recipe that's perfect for all or you low carb and keto burroto bowls.
Ingredients
1

teaspoon

coconut oil

1

head

cauliflower

grated

½

white onion

finely diced

salt and pepper

½

bunch

fresh cilantro

finely chopped

1

tablespoon

fresh lime juice

1

teaspoon

kosher salt

¼

teaspoon

pepper

¼

teaspoon

cumin
Instructions
Add the coconut oil to a large skillet and bring to med high heat.

Add the diced onions, sauce until lightly carmelized.

Add the grated cauliflower to pan. Cook until tender.

Add the salt and pepper to taste.

Remove the cauliflower rice from heat. Add the cilantro and lime juice. Toss to combine.

Serve with wedges of lime.
Nutrition
Calories:
52
kcal
Carbohydrates:
9
g
Protein:
3
g
Fat:
1
g
Saturated Fat:
1
g
Sodium:
626
mg
Fiber:
3
g
Sugar:
3
g
Calcium:
38
mg
Iron:
1
mg