This Perfect Lemon Curd Recipe Has Never Failed Me. This recipe is so easy because you can add everything to the saucepan all at once. No worrying about turning your egg yolks into scrambled eggs.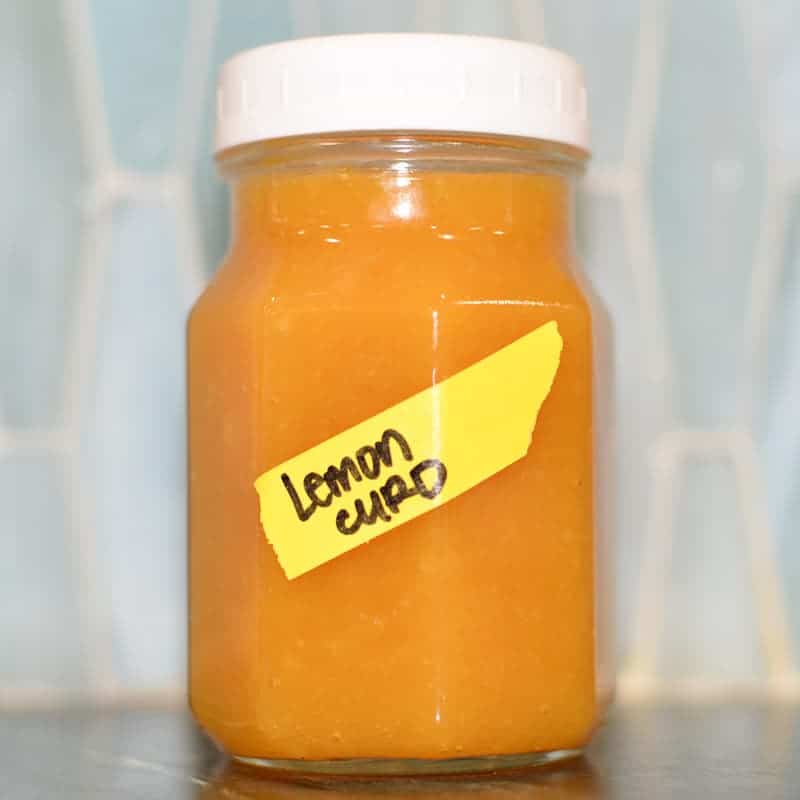 Lemon Curd is a sweet-tart-creamy-lemony dessert dream.
Traditionally, lemon curd is paired with scones or crumpets and then served with tea. It's part jam and part citrus cream.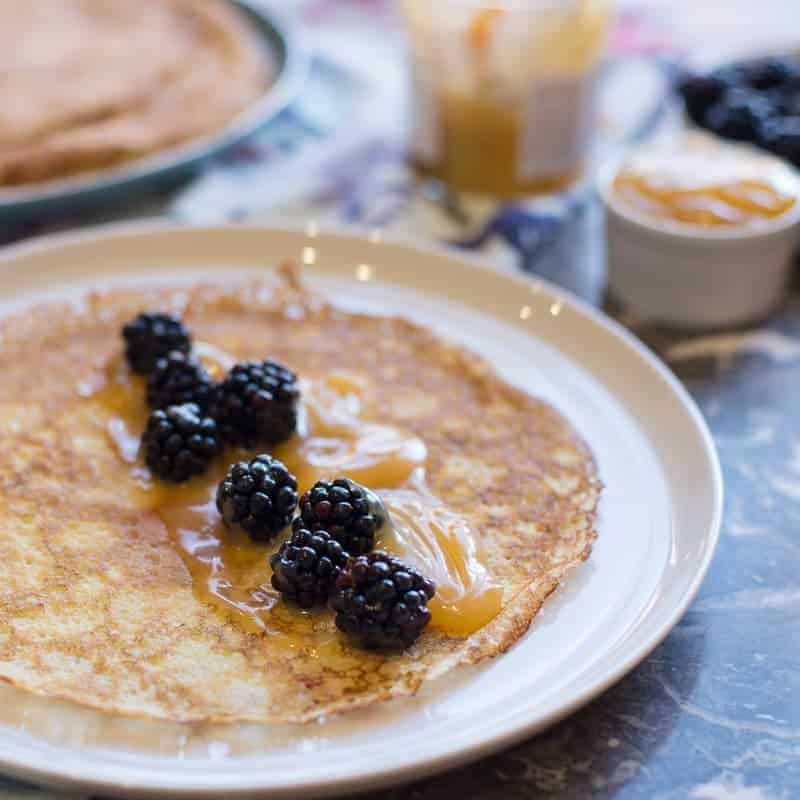 Fruit curd is usually made from the juice of citrus fruit and can be used in a million different ways.
I have a Meyer lemon tree in my back yard and my neighbor has a one too! I always have a plethora of Meyer lemons.
Making a few batches of lemon curd is an easy way to use up the lemon harvest at the beginning of summer.
Meyer lemons ripen in the fall and by summer there is usually still a lot of lemons but they are starting to get really ripe and need to be used up before they go bad.
The bright lemon tang of a luscious lemon curd is magical when slathered on pancakes or blueberry scones.
You can also use lemon curd in dessert recipes like lemon cupcakes, lemon tarts or lemon cheesecake. Spreading a layer of creamy lemon curd between the layer of a beautiful sponge cake creates a simple but fantastic summer dessert cake. Also, check out the Swedish pancake recipe which is my husband favorite way to devour lemon curd.
How to make lemon curd.
At first, curd sounds like something that might be difficult to make. But, this recipe is easy! I've made fruit curd a few different ways but I've found that it doesn't make a huge difference in the final product.
For this super easy lemon curd you can simply add all the ingredients to a saucepan and then get to work.
You just need 4 ingredients and you probably already have them all in the fridge right now.
Lemons
Sugar
Egg Yolks
Butter
Just two easy steps.
Add all of the ingredients to a saucepan and then heat on medium until the butter is melted and the sugar starts to melt.
Turn up the heat to medium-high and bring the mixture to a soft boil, while whisking and stirring constantly.
The key to making perfect lemon curd is stirring constantly. This is the most difficult part.
To check for doneness, remove the pan from the heat (actually move it off the burner) then use the back of a spoon to dip in. If the curd coats the back of the spoon then it is done. I try to get mine somewhere in between the consistency of thicker than maple syrup but thinner than honey. It will continue to thicken after it cools so don't worry if it seems a little thin.
If it's not thick enough return the pan to the burner and continue to whisk and heat. Usually, about 10 minutes of heating and whisking is sufficient to get the right amount of thickness in your lemon curd.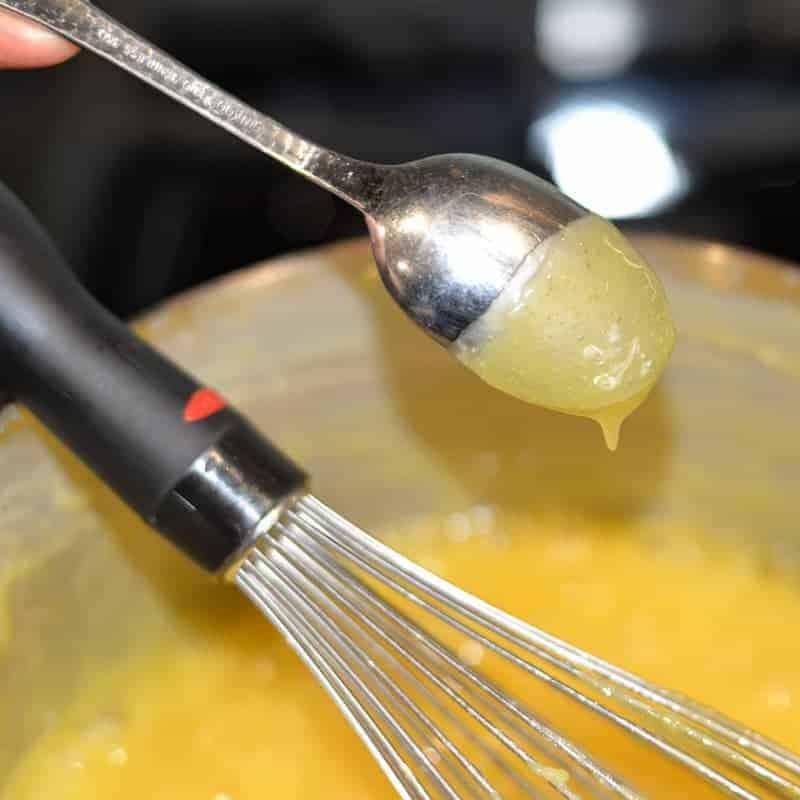 Remember you can substitute any citrus fruit for the lemon in this recipe.
Just a few other ideas:
Grapefruit Curd
Key Lime Curd
Orange Curd
Pineapple Curd
Imagine the possibilities!
Once you give this easy lemon curd recipe a try, I know you'll be hooked on curd too!
Don't miss the pineapple curd in my pineapple sweet roll recipe.
Use this lemon curd in Crepes or in a Fresh Berry Pavlova.
Pineapple Sweet Rolls
Hawaiian sweet bread dough swirled with caramelized pineapple and pineapple curd. Topped with a tangy-sweet pineapple cream cheese icing.
See The Recipe
Pin For Later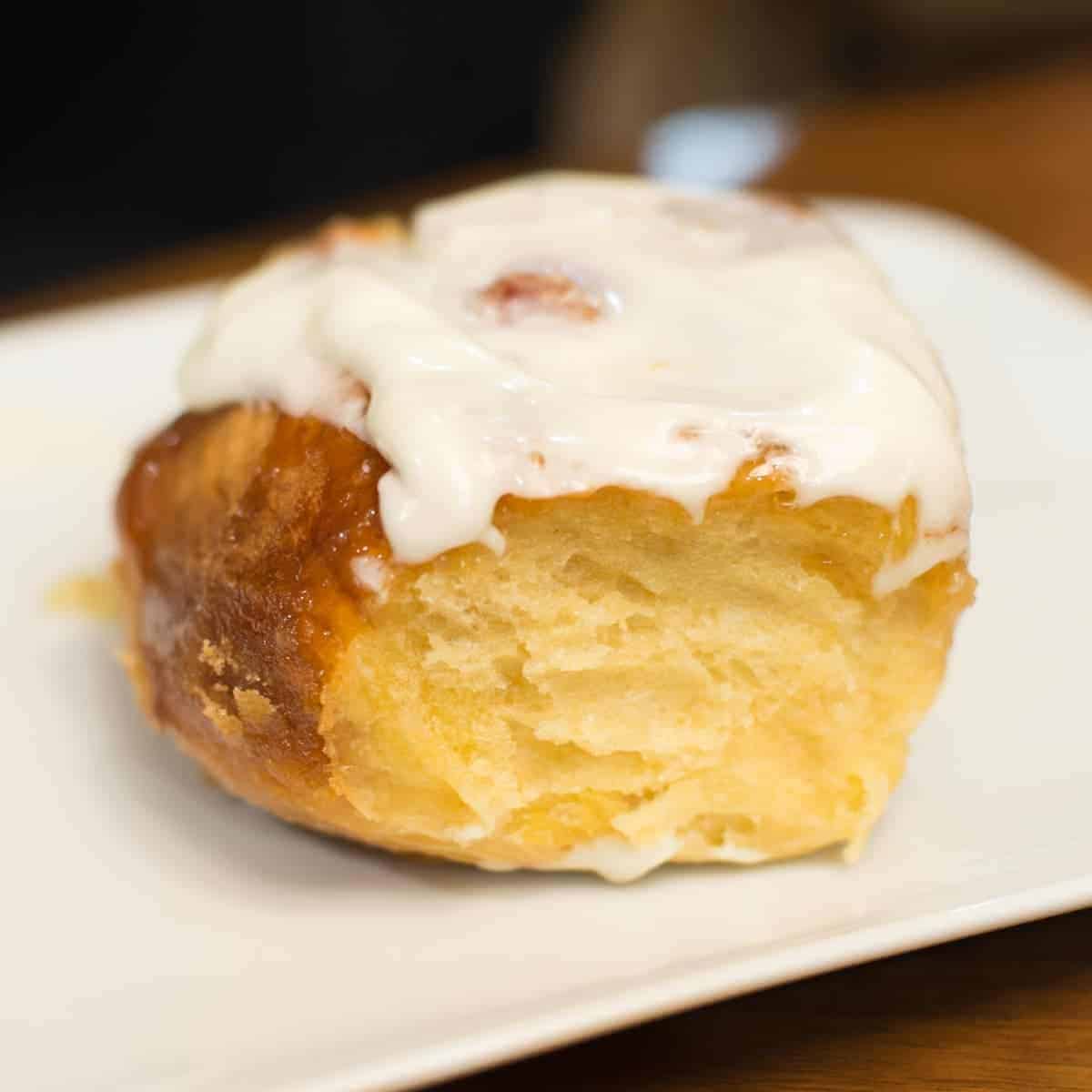 Master Crepe Recipe
These traditional crepes can be used for sweet or savory dishes. Alternatively, simply eat them plain or slather on some Nutella and enjoy!
See The Recipe
Pin For Later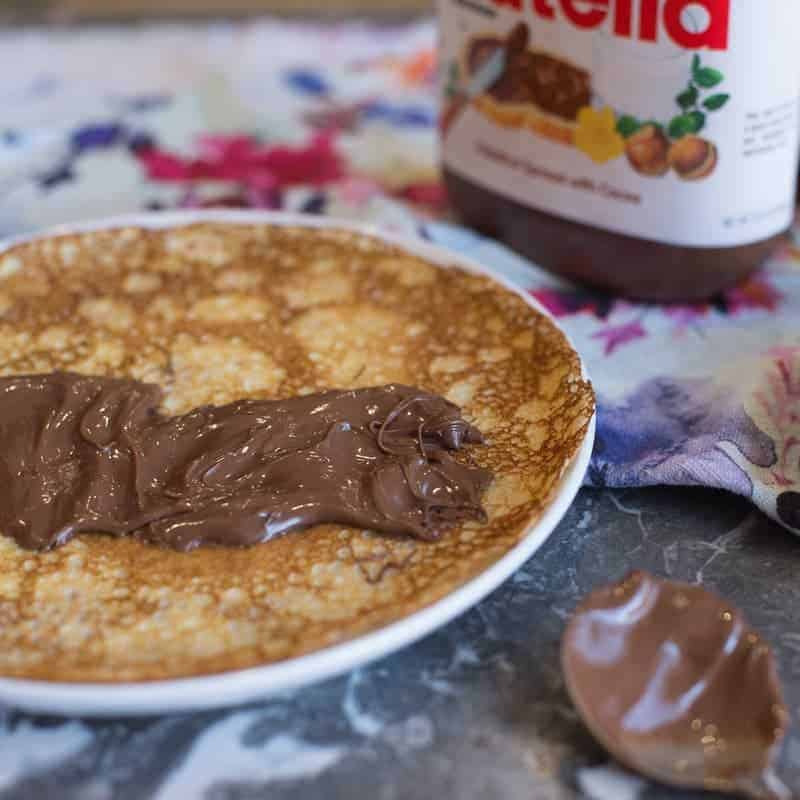 Fresh Berry Pavlova
Pavlova is fluffy meringue, baked to have a crispy outside and a fluffy chewy marshmallow inside. Top it with fresh whipped cream and seasonal fruit.
See The Recipe
Pin For Later
Did you make this recipe? If you loved it, make sure you leave a 5-star review and a comment! 👇
I love to hear from you! ➡️Follow me @foodologygeek on your favorite social channel! Facebook, Instagram, OR Pinterest.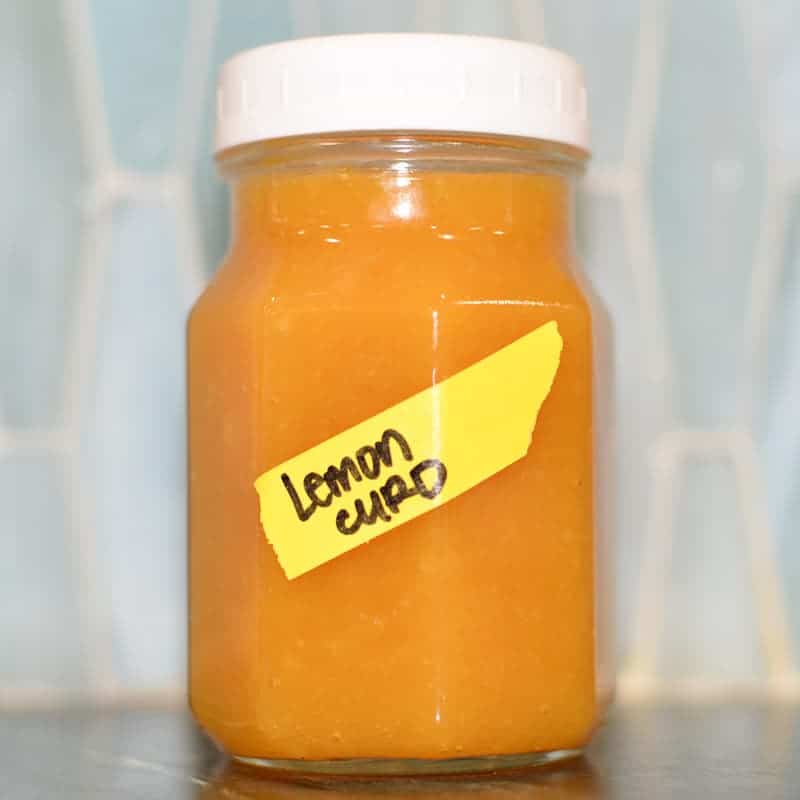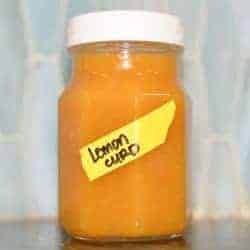 Easy Lemon Curd Recipe
Tangy sweet lemon curd. Perfect for serving with fruit desserts. Top a berry pavlova or a eat with Swedish pancakes.
Ingredients
5

Egg yolks

1

cup

Granulated sugar

2

tbsp

Lemon zest

½

cup

Fresh squeezed lemon juice

about 4 lemons

½

cup

Unsalted butter

diced
Instructions
Add all of the ingredients to a medium sized saucepan.

Heat on medium high while whisking, gently.

Whisk slowly while the butter melts and then begin to whisk more vigorously.

Bring the mixture to a boil while continuing to whisk.

You will be whisking for about 10-20 minutes, until the curd mixture is thick enough to coat the back of a spoon.

Remove from the heat, mixture will continue to thicken as it cools.

Store in an air tight container, up to 3 weeks in the fridge.
Notes
Serve with:
Pancakes, scones, Swedish Pancakes, Pavlova. Also, use as a filling for cupcakes or slather between layers of white cake. This lemon curd makes amazing lemon bars, and lemon tarts.
Lemon Curd is delicious!
Nutrition
Serving:
2
tbsp
Calories:
80
kcal
Carbohydrates:
9
g
Protein:
1
g
Fat:
5
g
Saturated Fat:
3
g
Cholesterol:
51
mg
Sodium:
2
mg
Fiber:
1
g
Sugar:
8
g
Calcium:
7
mg
Iron:
0.1
mg