Delicious moist banana bread – super easy to make.
This easy banana bread recipe is my great-grandfather's recipe. It's simple and full of banana flavor.
Even my husband who professes to hate banana loves this banana bread.
Family recipes remind us of our past and our roots.
I didn't get to spend a lot of time with grandparents or great-grandparents growing up. Sadly, my memories of them are few and far between. One thing I remember about my great-grandfather Papo Cameron was his love for those orange peanut candies.
My mom's side of the family is pretty big… my great-grand parents had 13 grand kids, and the resulting brood of great-grand kids numbered 26. I remember visiting my Mamo and Papo – my Papo had severe arthritis and was pretty immobile, even when I was really young. Even so, I always remembered him being in good spirits, he loved to see his great-grand kids. His way of sharing the love was to spoil us by giving us those super sweet, orange, puffy peanut confections. He definitely had a sweet tooth – I tried one of those candies as an adult and remember thinking, 'Holy sugar bomb Batman!'
Sadly, when someone passes away so do their creations unless they are written down somewhere.
We are still in search of the lost chiffon cake recipe that my Mamo used to make for everyone's birthday. Her recipe was never recorded – and no one can seem to reproduce it. The recipe appears to have been lost forever when she died. The last few times my mom and I have tried to recreate it, we've ended up baking cake after cake in vain. I never got to taste the original version, so my mom serves as the taste tester to see if the latest recipe is the one.
Luckily my Papo's incredible banana bread recipe was written down, so I still have it today. This banana bread is dense, moist, and super banana-y. Everything is quickly mixed up in one bowl, no power tools needed. The smell while this bread is baking is heaven. Top it off with some peanut butter and fresh bananas and you have a true breakfast of champions.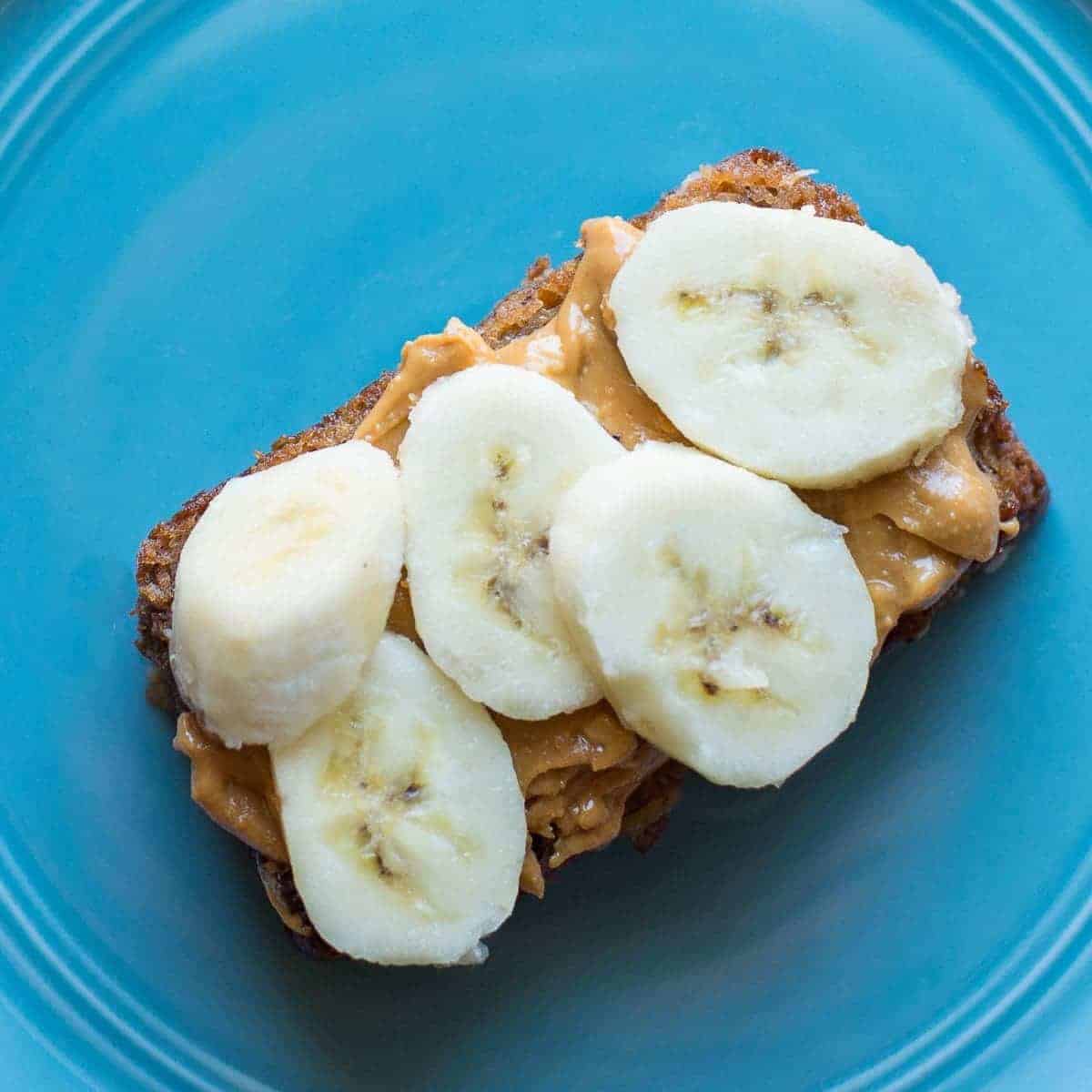 Make sure to follow Foodology Geek on Instagram, Twitter, and Facebook. We would love you hear from you. Do you have any lost family recipes? Leave a comment below.
Our subscribers-only content is rolling out now! Sign up to receive email and get it delivered right to your inbox.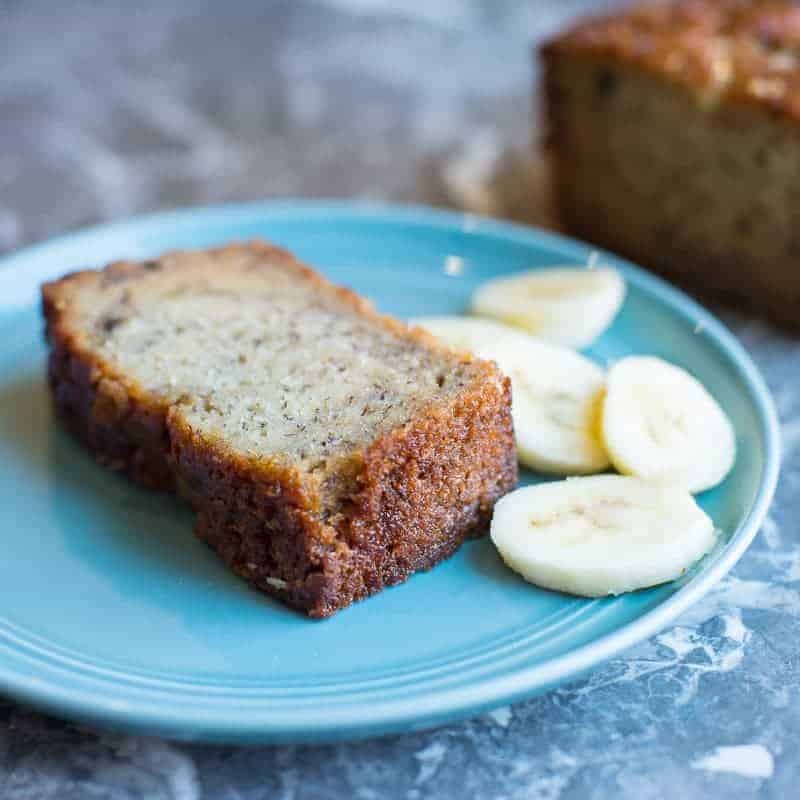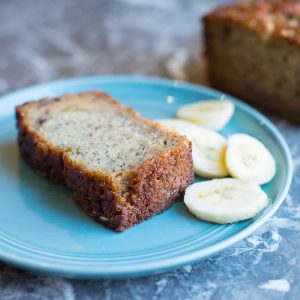 Easy, Super Moist Banana Bread
Total Time:
1
hour
10
minutes
This recipe is from my great grandfather, Papa Cameron. It yields a super moist banana bread.
Print Recipe
Pin Recipe
Instructions
Mash banana with a fork in a medium bowl.

Add eggs one at a time. Mix in.

Add baking soda, baking powder, and salt. Mix in.

Add flour and stir until just mixed. Batter will be lumpy.

I use a stoneware bread pan to bake this. If you don't have one of those. Make sure to butter and flour the bread pan.

Bake for about and hour. Oven temperatures may vary so keep an eye on it. The bread should be a deep golden brown and a skewer test should come out clean.
Nutrition
Calories:
255
kcal
|
Carbohydrates:
37
g
|
Protein:
3
g
|
Fat:
10
g
|
Saturated Fat:
6
g
|
Cholesterol:
73
mg
|
Sodium:
342
mg
|
Potassium:
144
mg
|
Fiber:
1
g
|
Sugar:
22
g
|
Vitamin A:
370
IU
|
Vitamin C:
2.1
mg
|
Calcium:
24
mg
|
Iron:
1
mg
(Visited 121 times, 1 visits today)