At Foodology Geek we take a few things very seriously…two of those things are Chocolate Chip Cookies and Healthy Eating!
This recipe checks both of those boxes.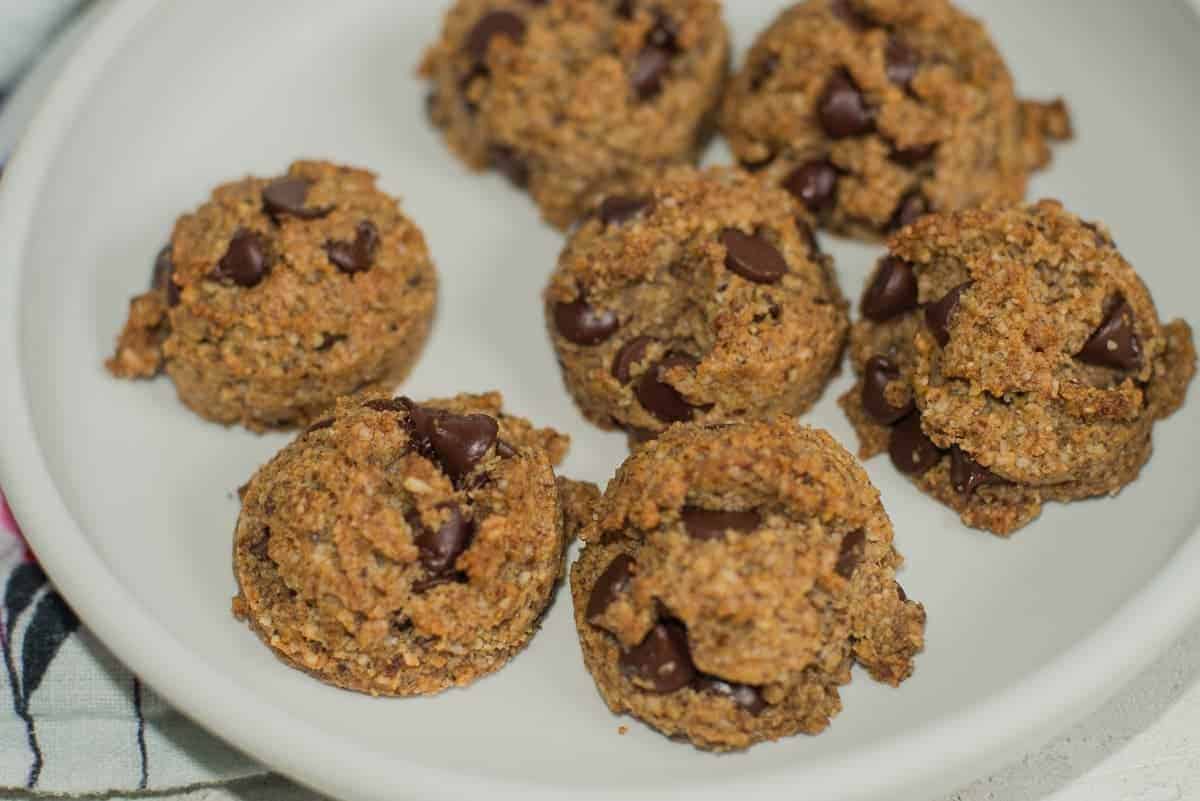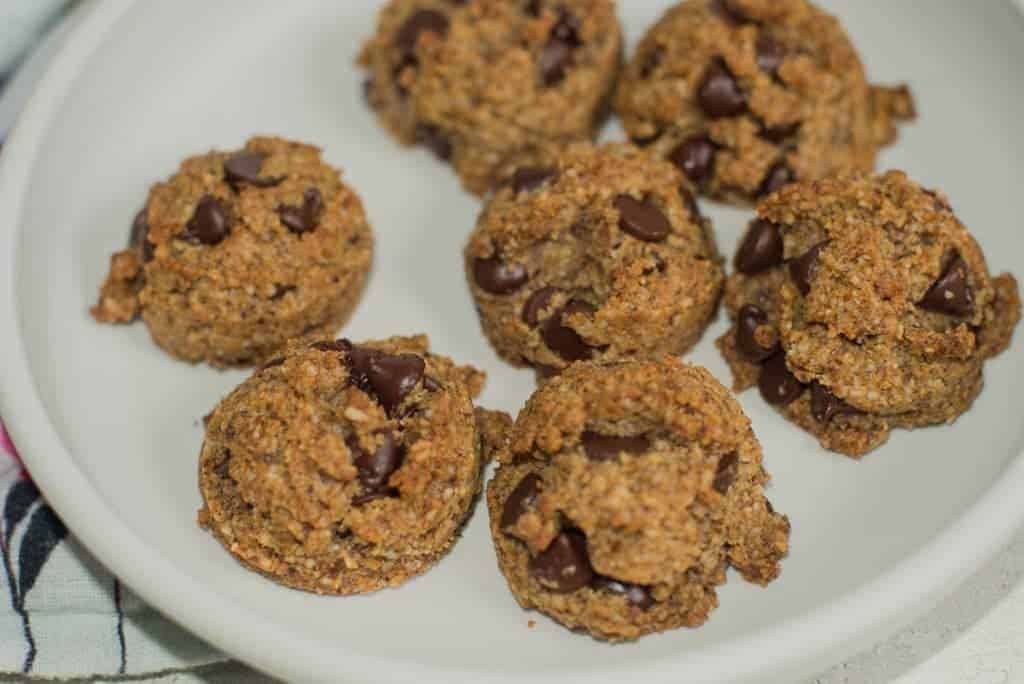 While these ARE cookies and they DO qualify as a sweet treat (rather than a core-fuel food) these cookies are made with basic good-for-you ingredients. They are grain free and Paleo-ish (depending on how strict you are about natural sweeteners).
These cookies have a rustic look to them and a nutty salty sweet flavor vibe. When I make a batch at our house the kids and husband can't keep their hands off of them. I like knowing that they are snacking on a 'healthier' cookie.
The hazelnut flour gives these cookies a rich nutty flavor. I used extra dark chocolate chips. My favorite brand of baking chocolate is Guittard.
Don't be fooled by their homely exterior. These cookies are amazing.
Hazelnut and chocolate is just a magical flavor combination. [Why do you think Nutella is so popular?] 
NOTE: Find hazelnut flour in most well-stocked grocery stores. You can order it online here if you can't find it locally.  this recipe also works equally well with almond flour (or almond meal). You can even combine the two.
If you prefer a more traditional wheat flour-based chocolate chip cookie that is anything but conventional, try one of these recipes:
What is your favorite kind of chocolate chip cookie? Leave us a comment below…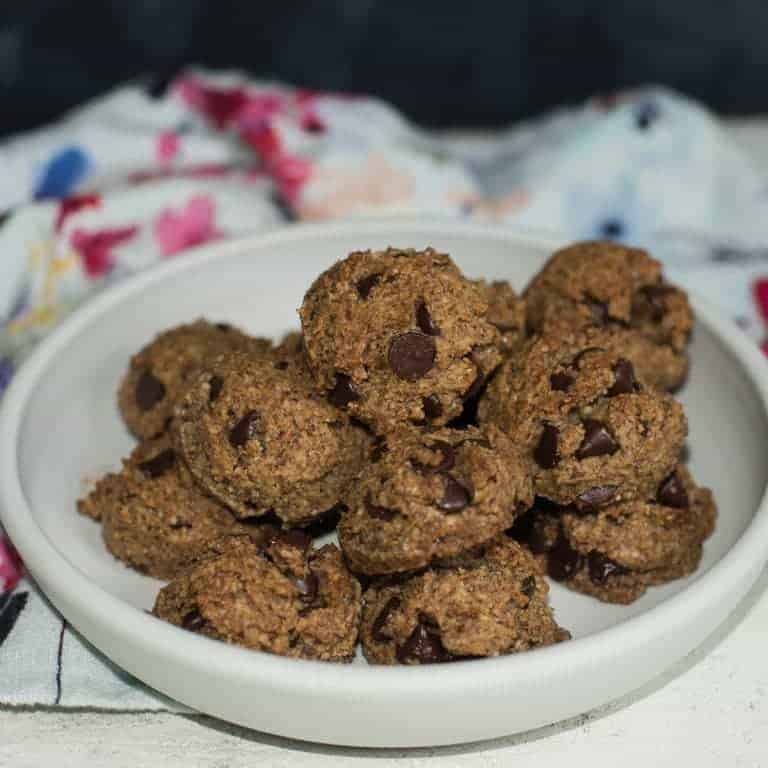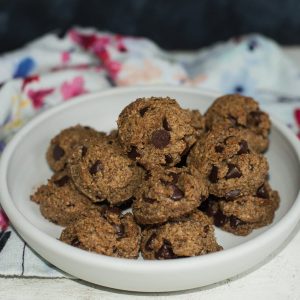 Hazelnut Chocolate Chip Cookies
Grain-free paleo chocolate chip cookies. Hazelnut flour makes these cookies rich and nutty.
Print Recipe
Pin Recipe
Instructions
Preheat oven to 375 degrees.

Combine dry ingredients in a medium bowl.

Beat wet ingredients together with a mixer or stick blender.

Pour wet ingredients into dry and beat with a mixer until combined.

Drop balls of cookie dough (about 1 Tbsp in size) onto a parchment-lined baking sheet.

Bake for 10-12 minutes until just browned on the edges. Cool before serving.
Notes
While these cookies do keep well, they have the best texture when eaten the same day that they are baked. They will lose their crunchy exterior texture when stored.
Nutrition
(Visited 67 times, 1 visits today)