Monster Fingers – Parmesan Cheese Shortbread
Delicious cheese crackers in the form of edible fingers – Any One? If you are looking for Halloween finger food ideas 😜— I'm your girl! Not to worry, if you aren't up to eating cheese crackers fashioned as edible fingers — you can also make this dough into simple round parmesan cheese crackers. Sometimes I even add in some herbs.
In case you didn't already know – I'm a forensic scientist. One of the hazards of this job is having a really inappropriate sense of humor.
PRO TIP: Adding some fresh chopped rosemary makes these parmesan biscuits extra special. I didn't want the green specks in my fingers so I left out the rosemary this time.
Recipe Notes
I tried a few different versions of savory shortbread recipes and in the end, I went back to using the same basic butter shortbread formula that I use for my chocolate dipped shortbread cookies.
Butter shortbread is made by adding just enough flour to mix to keep the butter in a crispy cookie-like state. There is a super high butter to flour ratio. It's a delicate balance.
Because I was using the cheese in this recipe, I had to adjust things a little to get the right texture and consistency. Thankfully, these turned out better than I expected. Their actual real-finger-likeness was quite impressive.
I only wish I could somehow make them look like they are dipped in blood without completely ruining their crispiness! I will have to get back in the lab and figure that one out for next year.
Serving them with a marinara would probably be epic though!
In case you don't like eating finger-shaped Halloween food recipes.
Here are the same savory Parmesan shortbreads in a more traditional parmesan cracker shape. Don't forget to add a little chopped rosemary to these to make them extra delicious.
I will probably remix these and get some photos of the rosemary cheese biscuits on the blog in the near future. Keep an eye out for those.
Sweets are something that I can always pass up. But crispy, salty, cheesy things – now that is a whole different story. These crispy little cheese biscuits are really addictive. They are kind of like gourmet adult Cheez-Its.
I recommend giving some to friends and co-workers – or you just may eat them all yourself.
What Ingredients Do You Need To Make Shortbread?
All-Purpose Flour – I like King Arthur brand. (Because I'm a total nerd, here is an article on the science of different flours and when to use which kind.)
Butter (lots of butter) – I use Pulgra European Unsalted Butter.
Parmesan cheese – Use a high-quality Parmigianno-Reggiano
Egg yolks – My favorite eggs come from Vital Farms.
Sliced almonds – if you are making the Halloween Monster Finger version.
How To Make Homemade Cheese Crackers
These rules apply whether you are making savory or sweet shortbread.
Equipment that makes the job easier.
The Rules of Shortbread
Everything should be at room temperature.
Mix as little as possible. Overmixing makes your shortbread tough. You want tender, melt-in-your-mouth shortbread.
Refrigerate before baking.
Bake until they are the perfect shade of lightly golden brown. Not too little and not too long. It's gotta be just right.
More Halloween recipes that you might like.
Pumpkin Cheesecake Bars
These are incredibly decadent. Everything that a fall dessert recipe should be. Pumpkin spice and a sweet Bourbon Caramel Sauce take these Pumpkin Cheesecake Bars to the next level.
SEE THE RECIPE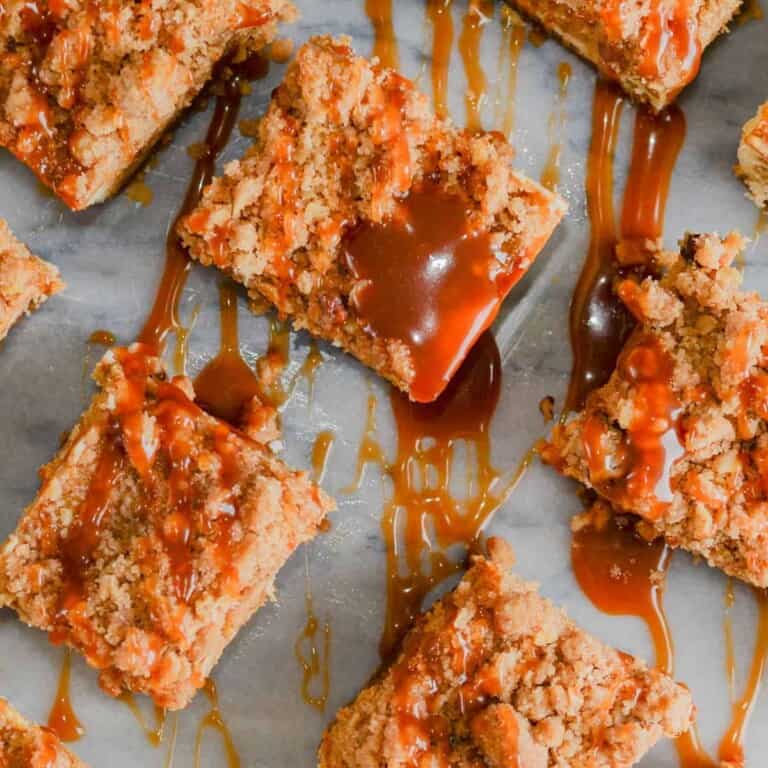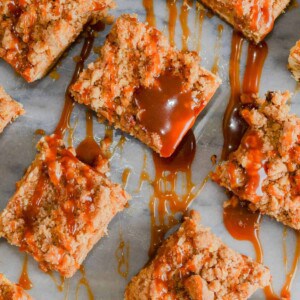 Creepy Bleeding Halloween Cupcakes
Rich dark chocolate cupcakes filled with Amarena cherries, topped with a cream cheese buttercream and edible sugar glass shards, then decorated with edible blood. Happy Halloween
SEE THE RECIPE
PIN FOR LATER
5 Alarm Firehouse Chili
The best homemade chili recipe. This is a spicy chili made with five different kinds of peppers, crushed tomatoes and spices. Chili is a one pot meal that is true comfort food.
SEE THE RECIPE
PIN FOR LATER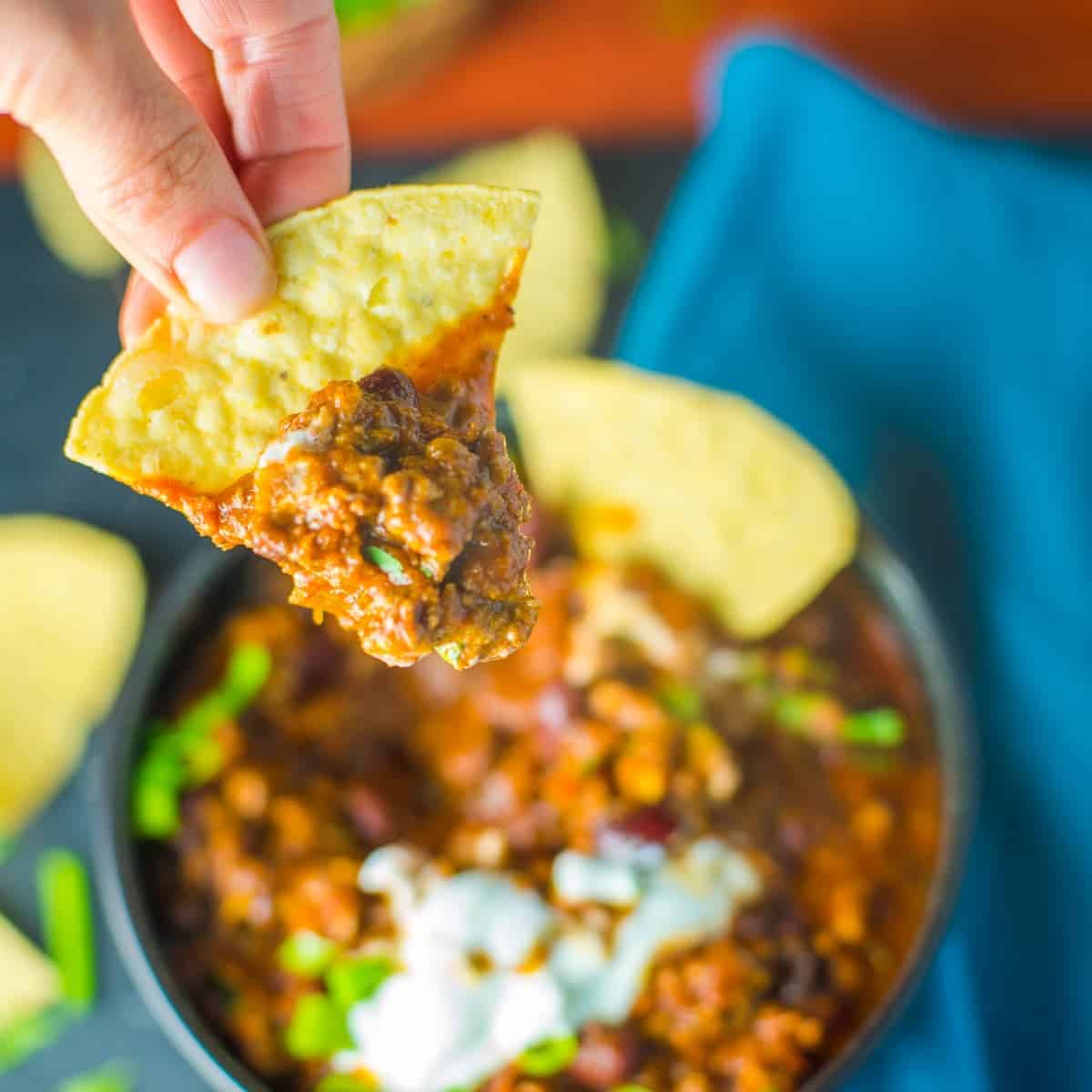 Caramel Sauce
Easy to make and easier to eat. This bourbon caramel sauce is the perfect addition to ice cream or apple pie. Sweet, bourbon-y, and just a pinch of salt. 10-minutes to the perfect caramelly goodness.
SEE THE RECIPE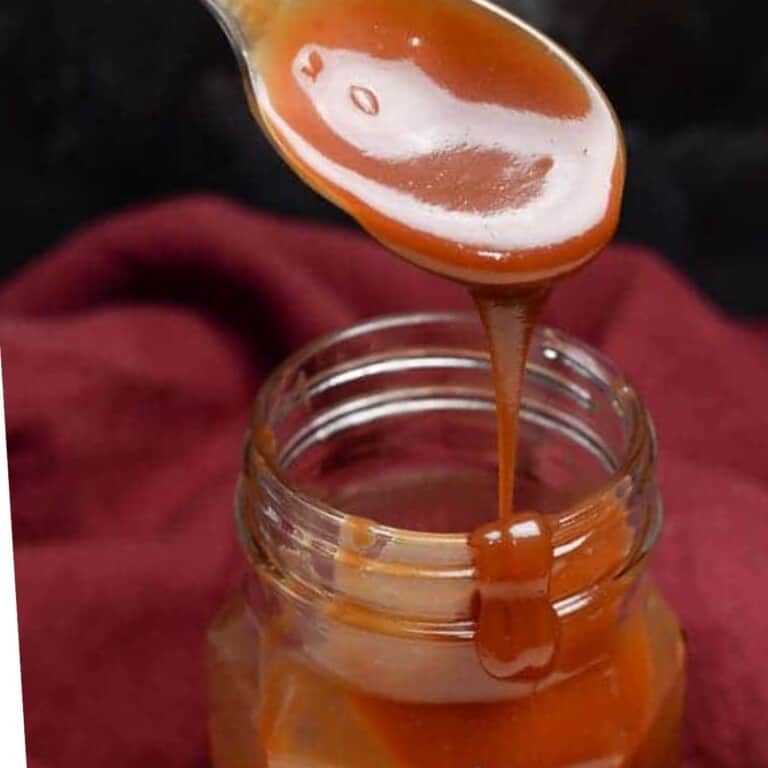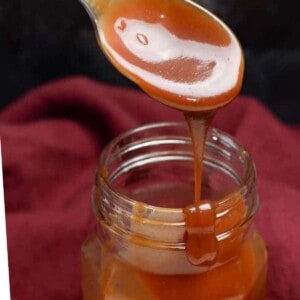 Old Fashioned Glazed Pumpkin Donuts
This donut is everything that a true old fashioned donut should be. The crumb is perfect and moist. The outside is crispy in that perfect-glazed-way. Plus it's full of amazing pumpkin pie flavor.
SEE THE RECIPE
PIN FOR LATER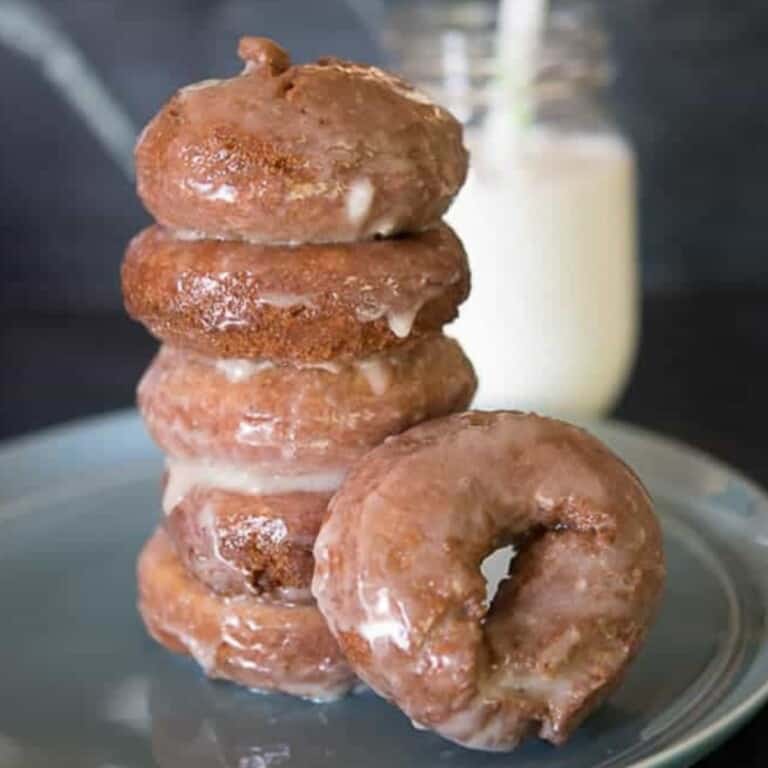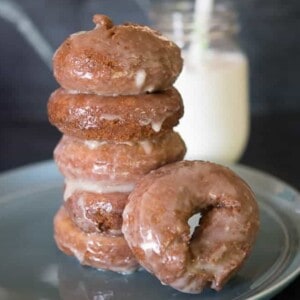 ➽ Did you make this recipe? I love to see what's going on in your kitchen. Show me what you're cooking. 🍳 Tag me @foodologygeek on your favorite social channel! Facebook, Instagram & Pinterest. If you loved ❤︎ this recipe, please leave a five ★ review and a comment!
Homemade Cheese Crackers — Halloween Monster Fingers
Halloween party food is super fun! What is better than shortbread monster fingers. This dough can be made into traditionally circular cookies as well!
Ingredients
Parmesan Shortbread Dough
3 ¾

cups

All-purpose flour

2

tsp

sea salt

3

sticks

Unsalted butter

,

room temperature

1 ½

cup

Parmesan cheese

,

finely grated

3

Egg yolks

2

tbsp

Sliced almonds

,

1 sliced almond per finger

1

tbsp

Fresh rosemary

,

optional
Instructions
Add the butter to the bowl of a mixer and beat until even and slightly fluffy.

Add the cheese and salt. Mix until incorporated.

Add the eggs one at a time, mixing between each one.

Add the flour and rosemary (if using). Mix until mixture comes together and is the texture of coarse sand.

Turn the dough out onto a board and mix by hand until mixture is fully incorporated. (I use marble slab to keep the butter cool.)

Shape the dough into finger shapes, you should have about 36. Place on a parchment-lined cookie sheet.

Add one sliced almond to each finger, to represent a fingernail.

Cover and refrigerate the dough for a few hours before baking.

Bake for about 18 minutes. Until lightly golden brown. (Oven temperatures may vary. Do not undercook)
Laura's Tips + Notes
This shortbread dough can also be used to make cheesy parmesan shortbread biscuits.
To make biscuits. Separate the dough into 3 equal sized portions and form into logs. Wrap in plastic wrap and refrigerate for a few hours. Then slice and bake.
YOUR OWN NOTES
Nutrition
Serving:
1
finger
Calories:
139
kcal
Carbohydrates:
10
g
Protein:
3
g
Fat:
9
g
Saturated Fat:
5
g
Cholesterol:
39
mg
Sodium:
198
mg
Calcium:
57
mg
Iron:
0.7
mg