The recipe was given to me by a long time family friend, Denise. She got this recipe from her grandmother on her mother's side. She remembers visiting her every summer in Costa Mesa.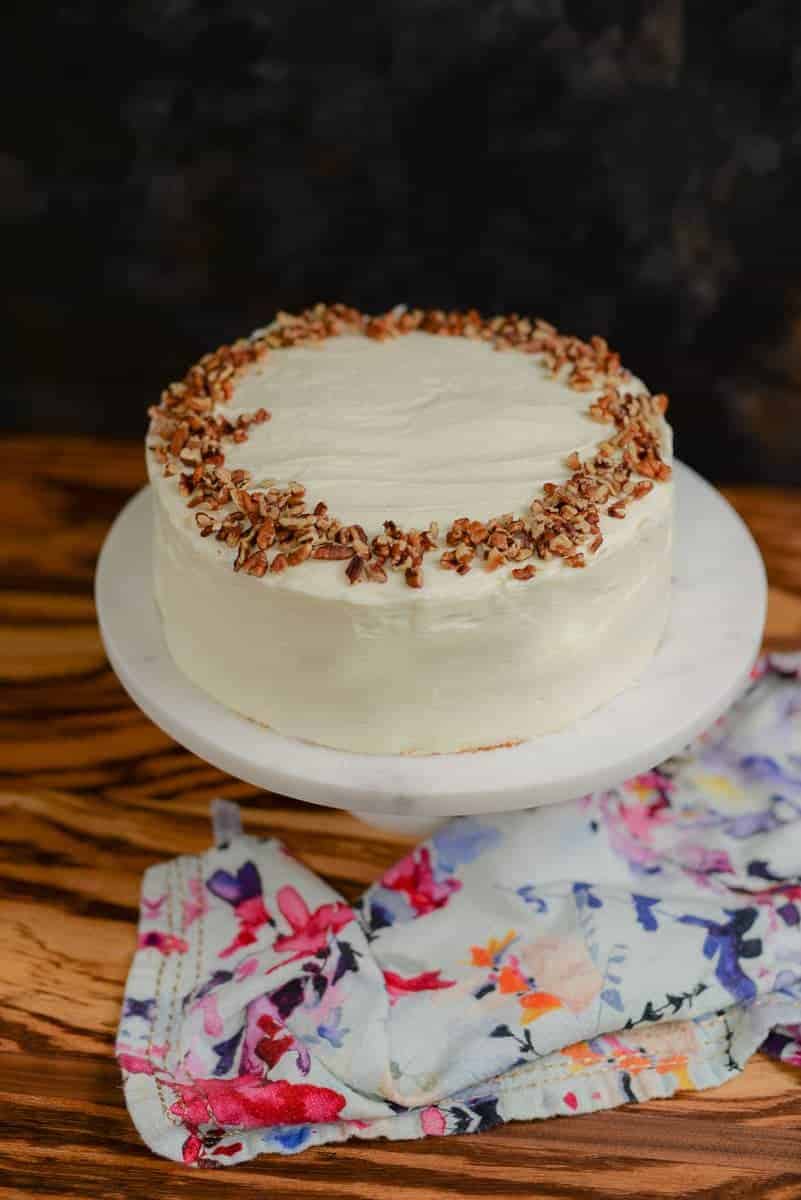 I love keeping family recipes alive.
Our family was wholly traumatized when my Mamo passed away, and no one had bothered to write down the chiffon cake recipe.
This is THE cake that she had made for ALL the grandkids and ALL the great-grandkids for birthdays over the years. Losing this recipe made me realize how important it is to hold on to these memories.
(If you are wondering, we were able to finally find the infamous chiffon cake recipe. I will be posting that story here as well.)
The original recipe is not a gluten-free recipe.
Denise is gluten intolerant, so she has been making this recipe gluten-free for many years.
I tested it out, and I promise you will not miss the gluten. I made a few tiny substitutions and added a little extra spice to this cake. I made a note of my additions in the recipe in the recipe card.
Carrot cake is naturally a dense cake. The gluten-free flour does tend to make the cake even denser still. I don't mind this at all for carrot cake. The chunky walnuts, pineapple, and coconut add a great texture to this cake.
If you aren't trying to avoid gluten, feel free to swab in regular all-purpose flour.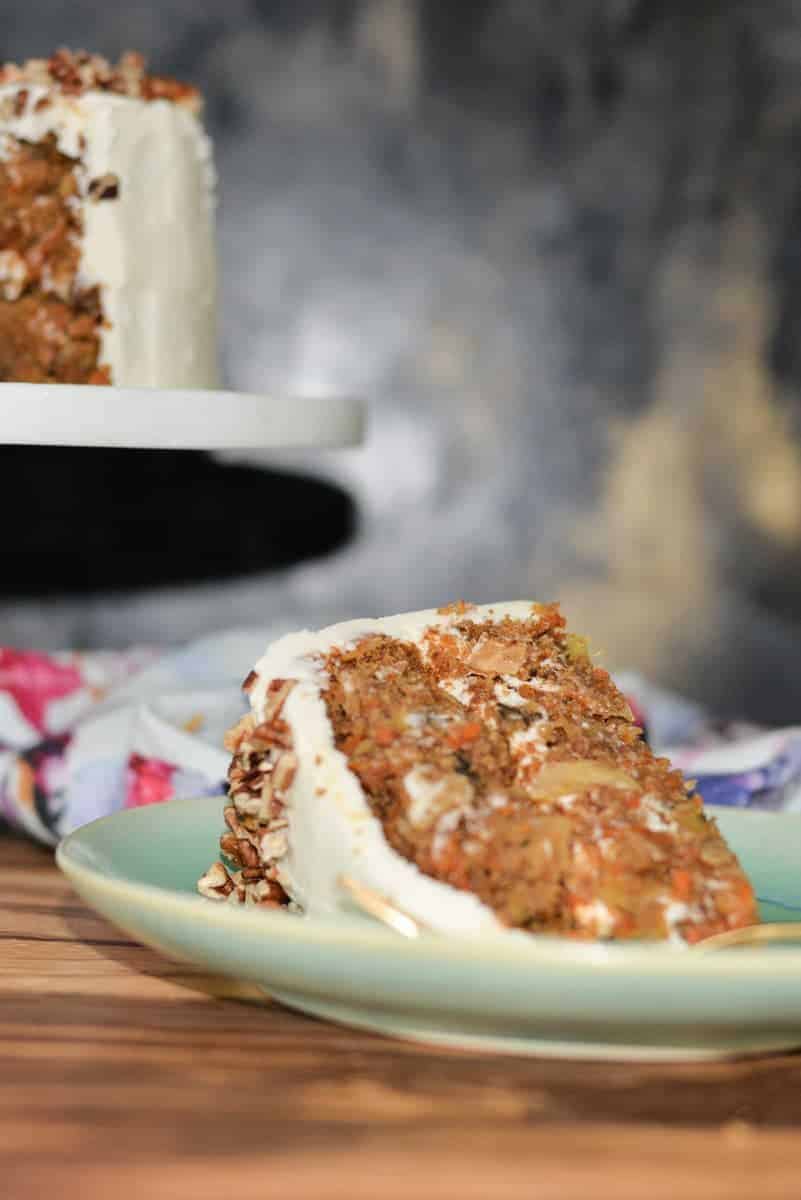 Foodology Geek Recipe Notes
I mixed up this carrot cake batter in one bowl
The hardest part about making this carrot cake recipe is shredding the carrots.
You can mix all the wet ingredients with a wooden spoon.
I imagine this is probably the way Denise's grandma made it as well.
I sifted the dry ingredients into the wet ingredients, gave it all a quick stir, and then poured the batter into my prepared cake pans.
You should use finely shredded coconut.
The original recipe calls for a can of shredded coconut. I have never ever seen this before.
I have since looked it up with our friend Google and you can order it, of course.
I used unsweetened coconut, but I only had the large chunky flakes. I would definitely swap that out for the finely shredded coconut.
I feel like this cake is sweet enough, so I decided that unsweetened coconut was a better choice here.
Buy more walnuts.
I ran out of walnuts so I ended up dressing the top of the cake with pecans instead. Pecans are fine, but I usually like to keep it consistent.
All in all this Carrot Cake was a success.
The cream cheese frosting is delicious!
I really wanted to impress you buy piping some cute little orange carrots on top. But alas. My baking skill set is limited to just making sure that whatever I bake tastes amazing.
Unfortunately, the looks of my baked goods, with a rare exception, are always marginal at best. C'est la vie.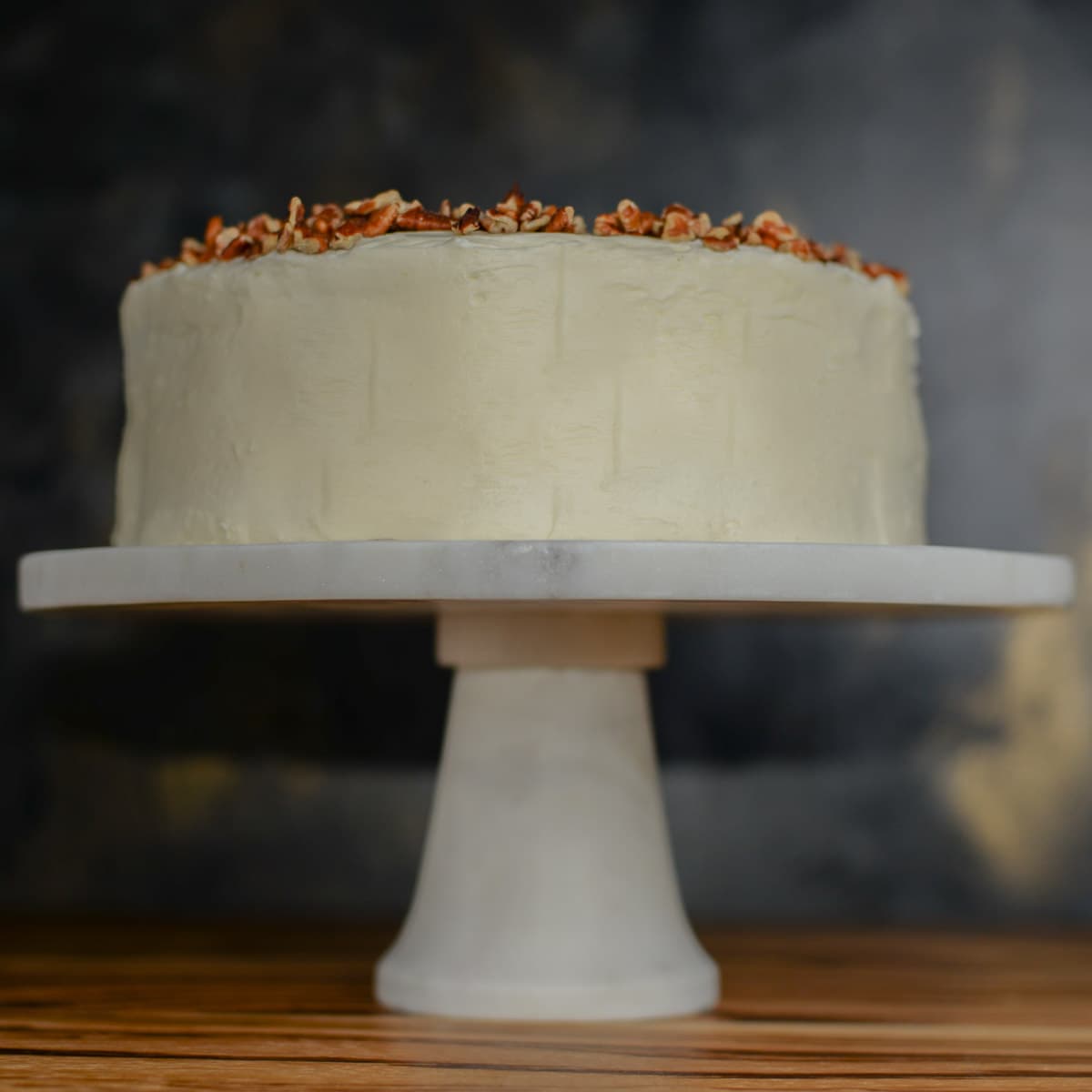 Some of my other favorite Spring dessert recipes are:
Banana Cream Pie with Whipped Cream and Fresh Bananas
The Best banana cream pie recipe! Layers of thick, creamy vanilla custard and freshly sliced bananas. Then top the whole pie off with fresh whipped cream and even more fresh bananas. So much banana flavor.
SEE THE RECIPE
PIN FOR LATER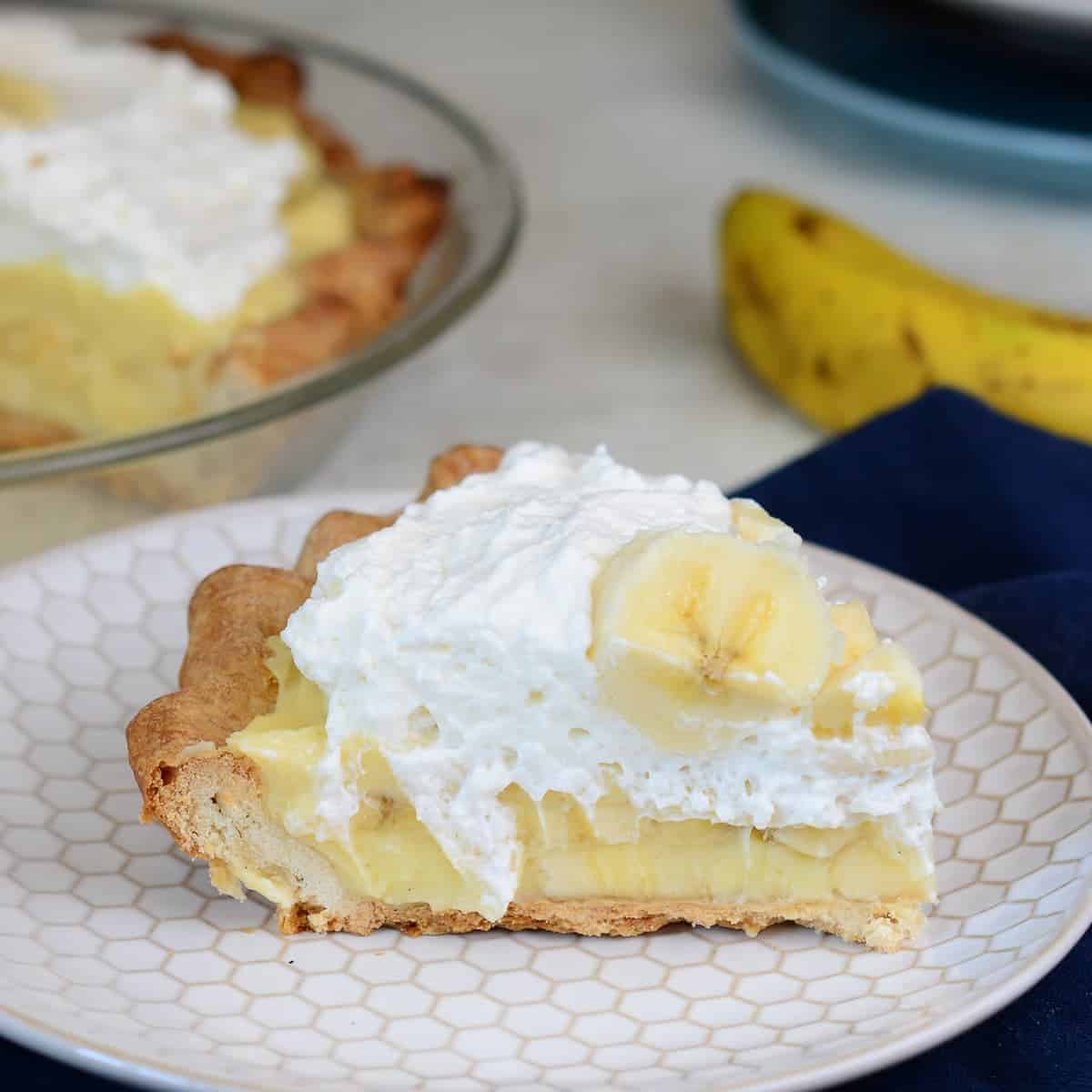 Banana Cake with Cream Cheese Frosting
A wonderful change of pace from traditional Chocolate, Yellow, or White cakes. This delicious banana cake is great for any occasion from picnics to birthday parties!
SEE THE RECIPE
PIN FOR LATER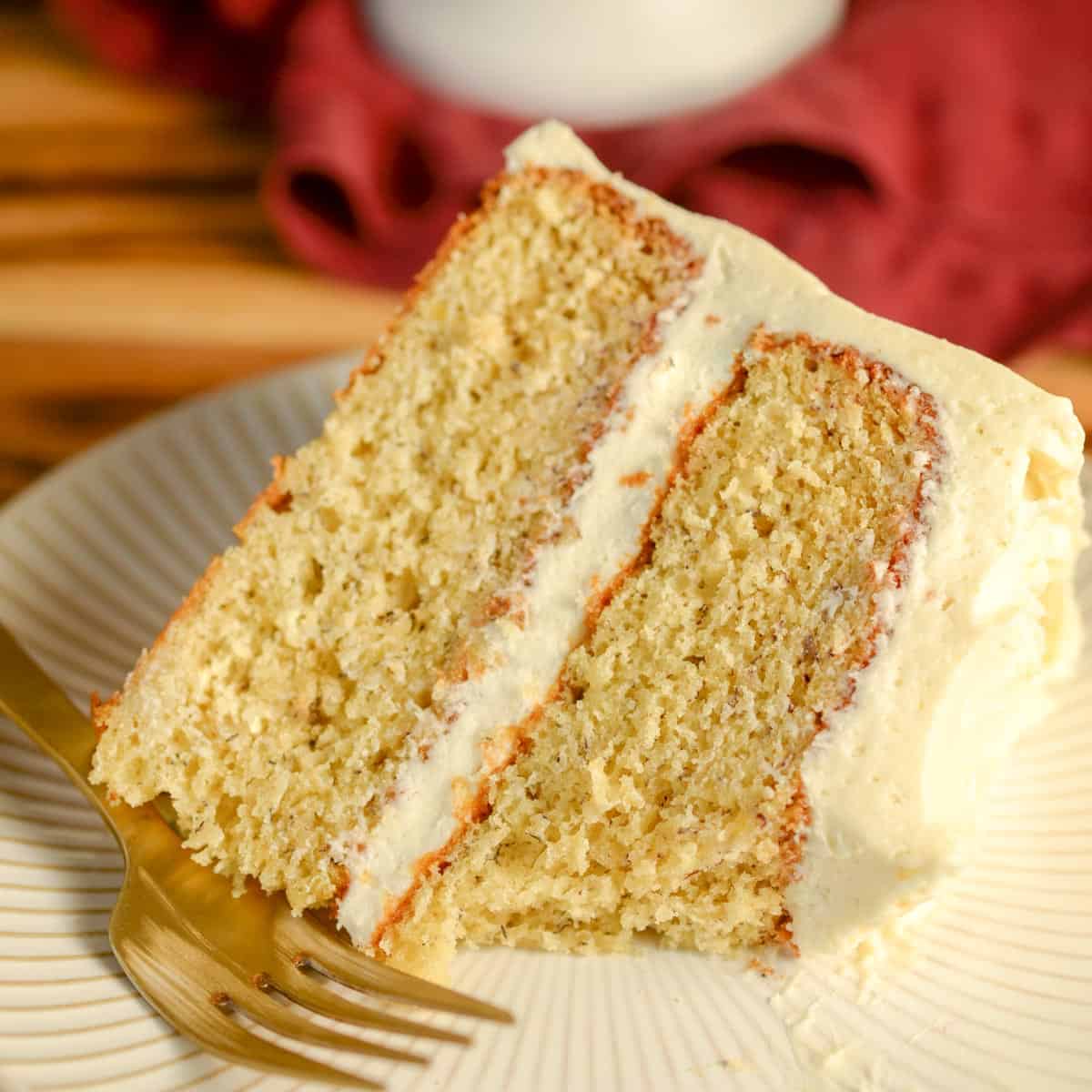 Pineapple Sweet Rolls
Hawaiian sweet bread dough swirled with caramelized pineapple and pineapple curd. Topped with a tangy-sweet pineapple cream cheese icing.
SEE THE RECIPE
PIN FOR LATER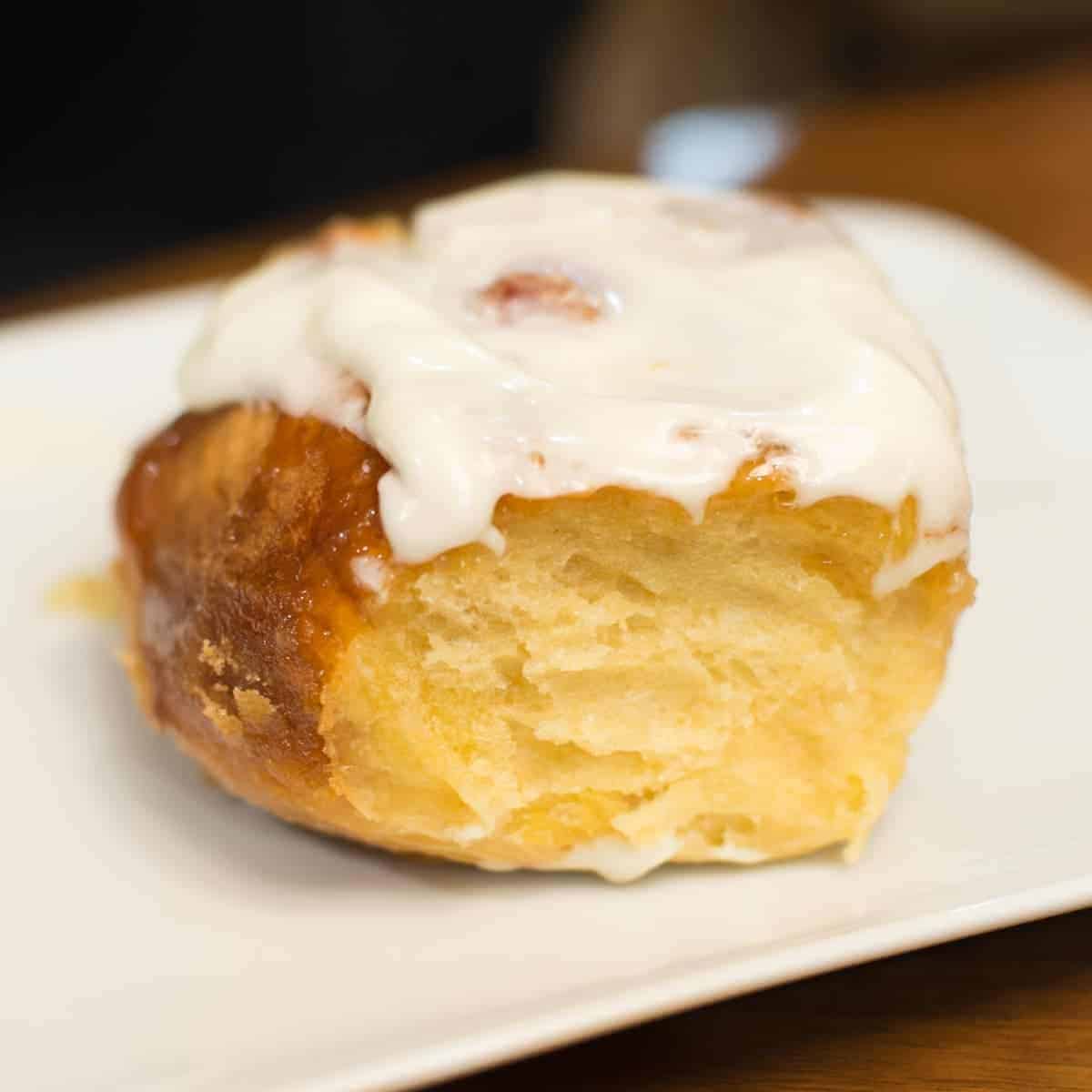 Brandied Cranberry Sauce Coffee Cake
Rich sour cream coffee cake, swirled with brandied cranberry sauce and cinnamon streusel then topped with a Grand Marnier glaze. This coffee cake is a home run for the holidays.
SEE THE RECIPE
PIN FOR LATER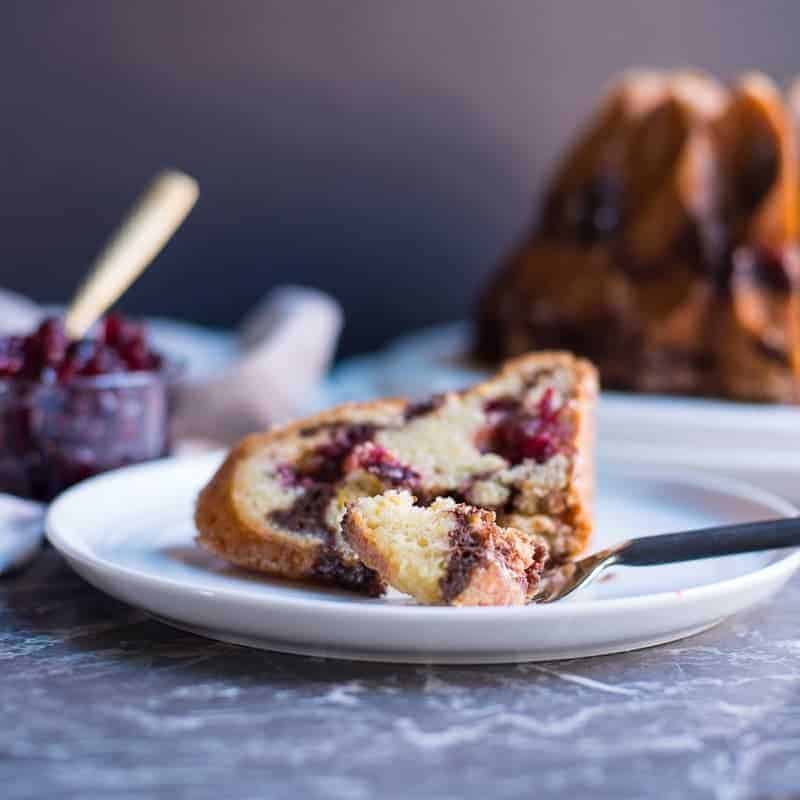 Strawberries and Cream Cake
This cake is a bit like strawberry shortcake. Imagine a moist white cake with vanilla-banana pastry cream filling, topped with whipped cream and strawberries!
SEE THE RECIPE
PIN FOR LATER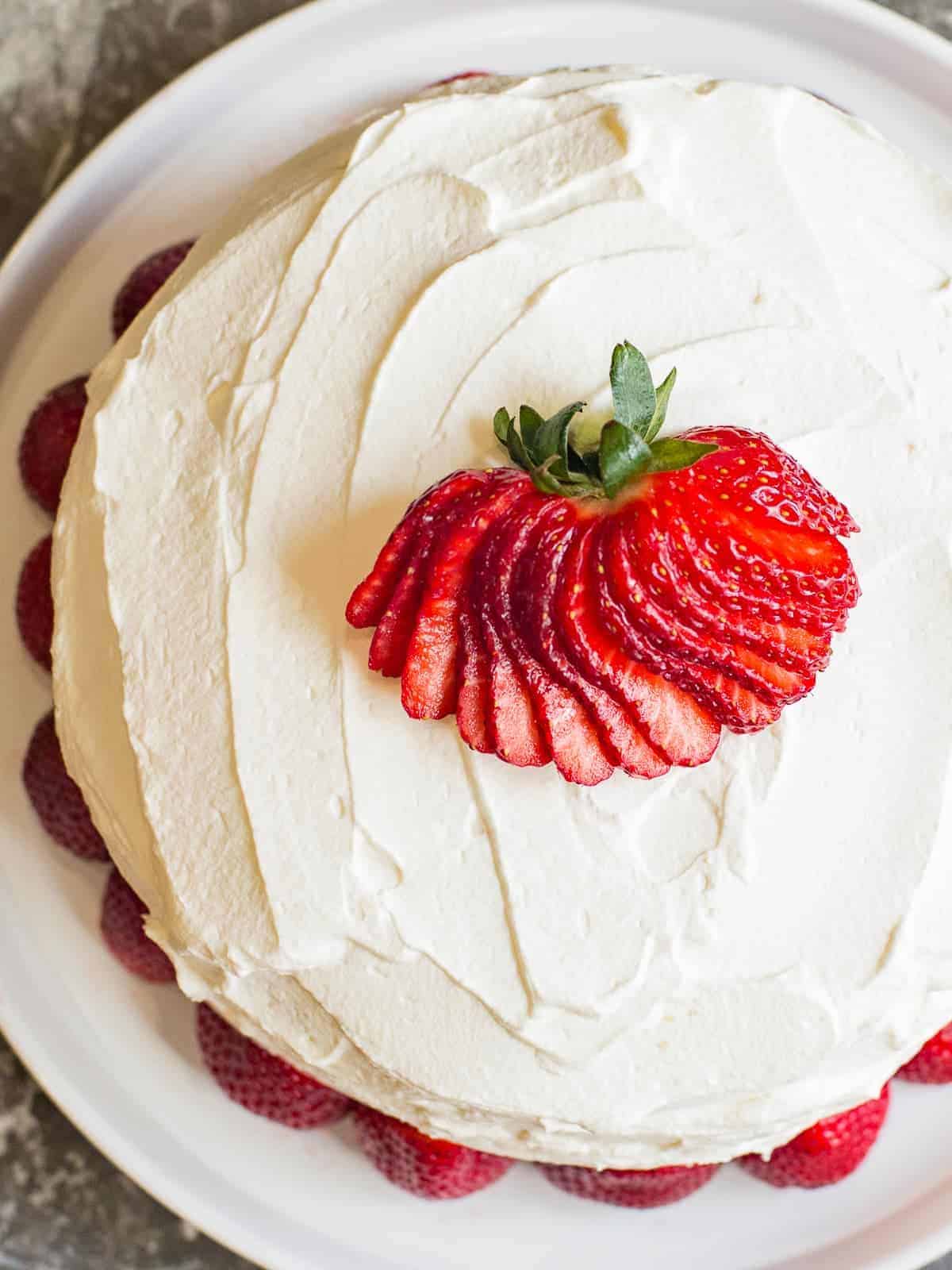 Homemade Apple Cake Recipe
This easy cake is an ideal any occasion. It's great for breakfast, can be taken to a potluck, stands on its own as dessert...or is right at home for any coffee break.
SEE THE RECIPE
PIN FOR LATER
Dark Chocolate Mocha Cake
This delicious chocolate mocha cake is perfect for the first-time baker. It is EASY!
SEE THE RECIPE
PIN FOR LATER
➽ Did you make this recipe? I love to see what's going in your kitchen. Show me what you're cooking. 🍳 Tag me @foodologygeek on your favorite social channel! Facebook, Instagram & Pinterest. If you loved ❤︎ this recipe, please leave a 5 ★ review and a comment!
Carrot Gold Cake
Gluten-free carrot cake that is super easy to make. This cake has pineapple, walnuts, coconut, and just the right amount of spice. The cake is super moist. I have included notes on how to make this cake vegan as well.
Instructions
Carrot Cake
Prepare two 9-inch round cake pans with butter and flour. Set aside.

Sift together the first five dry ingredients.

Add the sugar, the oil, and the eggs. Mix well.

Add in the carrots, pineapple, nuts, and the coconut.

Let the cake cool completely before frosting. At least two hours and up to overnight.
Cream Cheese Frosting
Cream together the butter and the cream cheese.

Add in confectioners sugar and blend until the mixture is smooth and creamy.

Add in vanilla and blend until it is incorporated.
Laura's Tips + Notes
This recipe makes two 9 inch round layers.
You can substitute regular all purpose flour for the gluten-free flour if you are not sensitive to gluten. This cake does well with gluten-free flour.
Nutrition
Calories:
632
kcal
Carbohydrates:
98
g
Protein:
6
g
Fat:
26
g
Saturated Fat:
13
g
Cholesterol:
95
mg
Sodium:
546
mg
Fiber:
3
g
Sugar:
80
g
Calcium:
99
mg
Iron:
1.7
mg