Beast Bowl Nutrition The Cookbook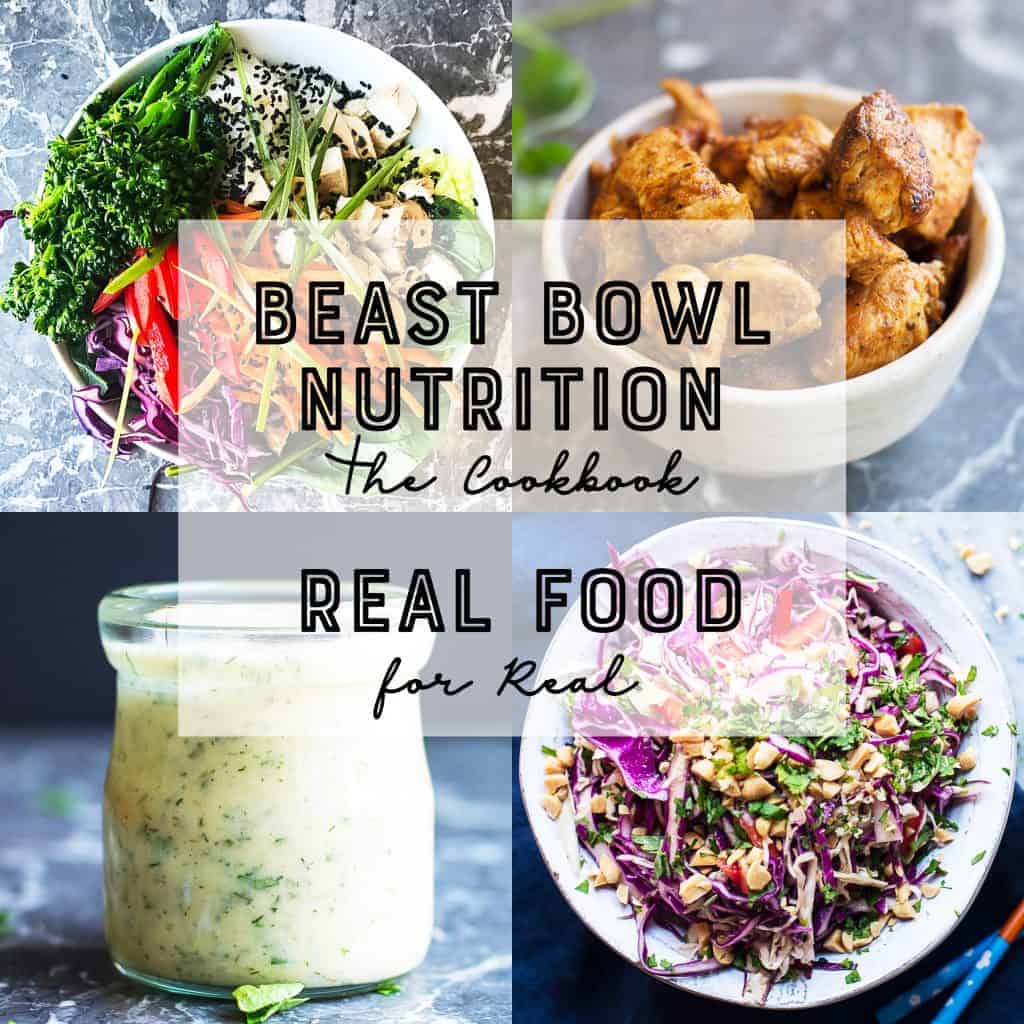 The cookbook is here! Order it today!
GIRL WHAT!?
Yep, you heard me; I wrote an honest to God meal prep cookbook!
And it's rad! It's been a longtime goal of mine to be an author. I never imagined that I would ever be the author of a legit cookbook. I'd always planned to write a super cool serial killer crime novel series. Given my background in forensics – it totally makes sense, right?
The universe works in mysterious ways. So, this came first. I wrote this book for you! I'm so proud of this cookbook. A lot of love, time, and attention went into its creation. ❤︎ This cookbook is all about leveling up your nutrition game in a super tasty way. I'm a hardcore… I mean a really hardcore foodie. I love to eat healthily, but I could never get into the baked chicken and steamed broccoli meal-prep game.
I created a cookbook full of meal prep recipes that you will actually want to eat!
And I talk you through how to get started by flexing your baby meal prep muscles and then working your way to being a meal prep master.
The PRINT copy of the Beast Bowl Nutrition is available NOW!
The print copy is FINALLY HERE! It took longer than expected but I am so excited to bring you the print version of Beast Bowl Nutrition.
You can order the softcover right now! And the hardcover is coming soon!
Beast Bowl Nutrition is available at Amazon and at Barnes and Noble
Beast Bowl Nutrition Is Also Available As An Ebook
This version has a bunch of helpful links that are digital format friendly. I wanted the eBook to be easy to navigate.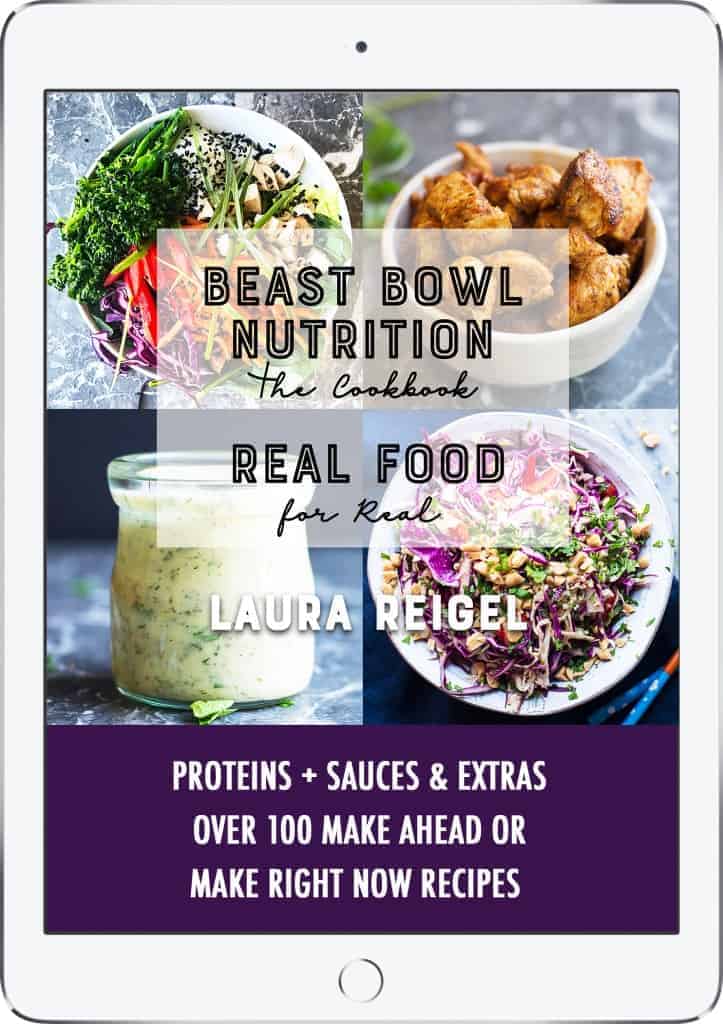 You can order the eBook right now! Grab it on Amazon

(affiliate link)

OR Apple Books

(affiliate link)

!
Meal prep made easy.
This cookbook will give you a ton of ideas on how you can use a few core protein recipes to serve as the foundation of your weekly meal prep. Then you can mix and match with some out-of-this-world flavor town sides and sauces.
All of the meal prep recipes are made with healthy ingredients.
The recipes here are, for the most part, gluten-free and dairy-free. And almost every recipe has suggestions for how you can adapt the recipe if you're vegan or, like me, you're the mom of a vegan.