You've cooked for days to feed the masses! Now it's all over, but you still have enough Thanksgiving leftovers to feed a small country. How can you put these to good use?
After carving up the turkey and setting all the meat aside for sandwiches, soup, and of course Thanksgiving Leftover Beast Bowl, I make a big batch of bone broth.
You can check out my tried and true recipe for bone broth here. That recipe calls for leftover chicken but turkey works just as well.
Everyone needs a great Turkey Soup Recipe.
With the batch of bone broth you can make a pot of warm Easy Turkey Soup. Healthy and full of veggies, it's a welcome bowl of comfort food after the heavy Thanksgiving food fest.
Dumpling noodles are a family favorite.
My Aunt Jayne's dumpling noodles are a long-standing tradition in my family, my mom makes them every year. They definitely aren't full of veggies but they are super comforting and delicious.
I love the noodles just with broth alone, but you could easily add them to the turkey soup recipe above.
These noodles are also fantastic in a rich beef broth – I have a feeling you could eat them with anything and be impressed. The recipe is really simple, but they are the epitome of comfort food.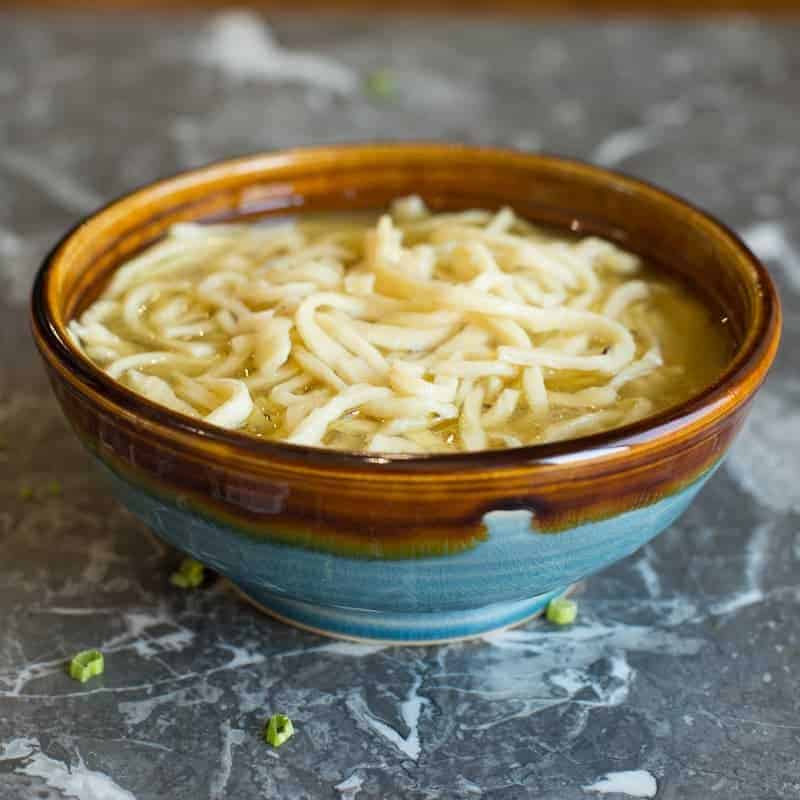 Cranberry Sauce Coffee Cake For Tree Hunting.
Every year after Thanksgiving we pack up a delicious brunch and some spiked hot chocolate (regular for the kids of course) and head up to the tree farm for family tree hunting event. My brother-in-law even makes bacon right on-site – it's quite the event!
Usually, I still have a ton of cranberry sauce left over which is perfect for this Cranberry Sauce Coffee Cake. This cake is rich and moist and marbles with a cocoa streusel and tart cranberry sauce. It's sooo good.
I might actually do these as muffins this year, I will make sure and let you know how they come out.
The Star Of the Show – Thanksgiving Leftovers Beast Bowl
Of course you need to make this with your leftovers. This healthy bowl of leftovers will get you back on the road to healthy eating.
A few handfuls of greens - I like spinach.
4 ounces of chopped leftover turkey.
¼ cup of diced roasted sweet potatoes.
½ cup leftover green bean casserole.
2 tablespoon mulled cranberry sauce.
Extra carb if you need it, like some sausage and apple sourdough stuffing.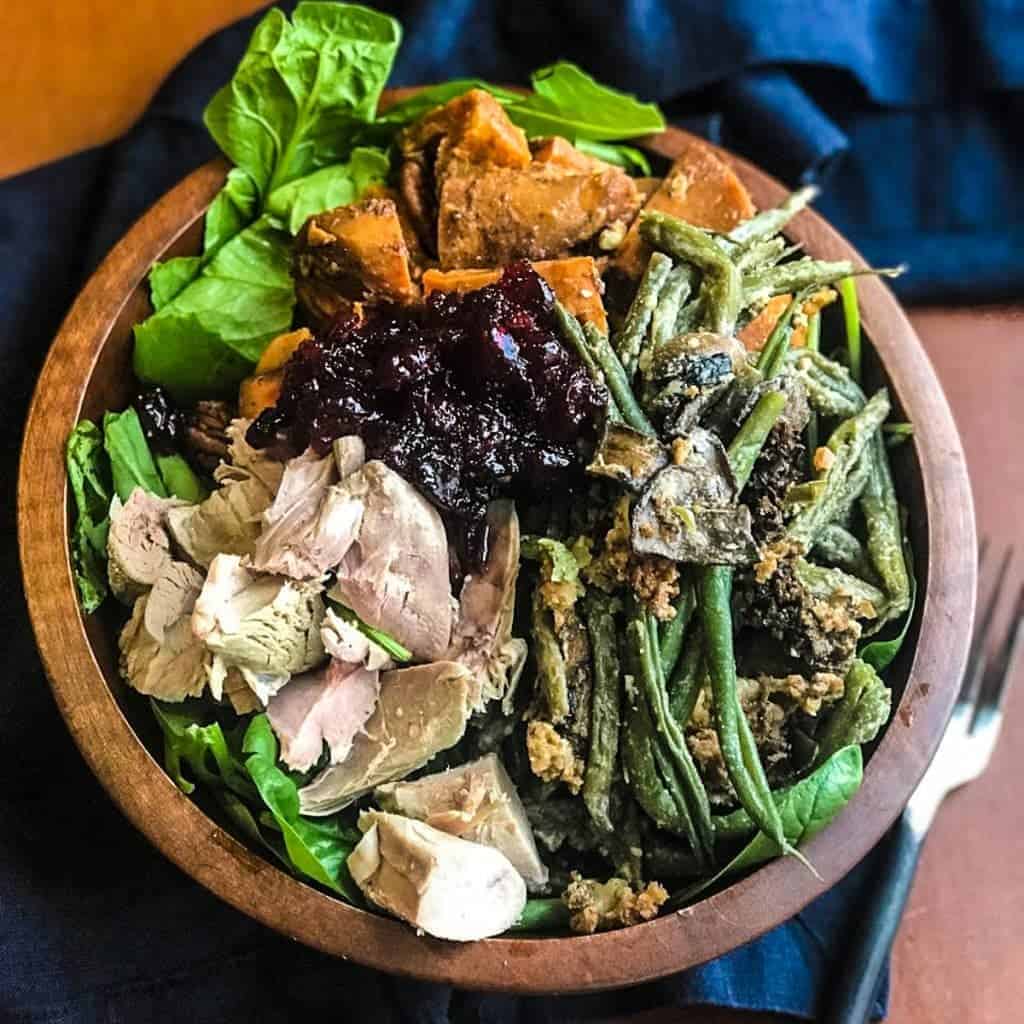 ➽ Did you make this recipe? I love to see what's going in your kitchen. Show me what you're cooking. 🍳 Tag me @foodologygeek on your favorite social channel! Facebook, Instagram & Pinterest. If you loved ❤︎ this recipe, please leave a 5 ★ review and a comment!