Crepes are everybody's favorite breakfast at our house. You can serve these with fresh fruit or Nutella. Really you can fill them with anything that you like. Make them savory or sweet!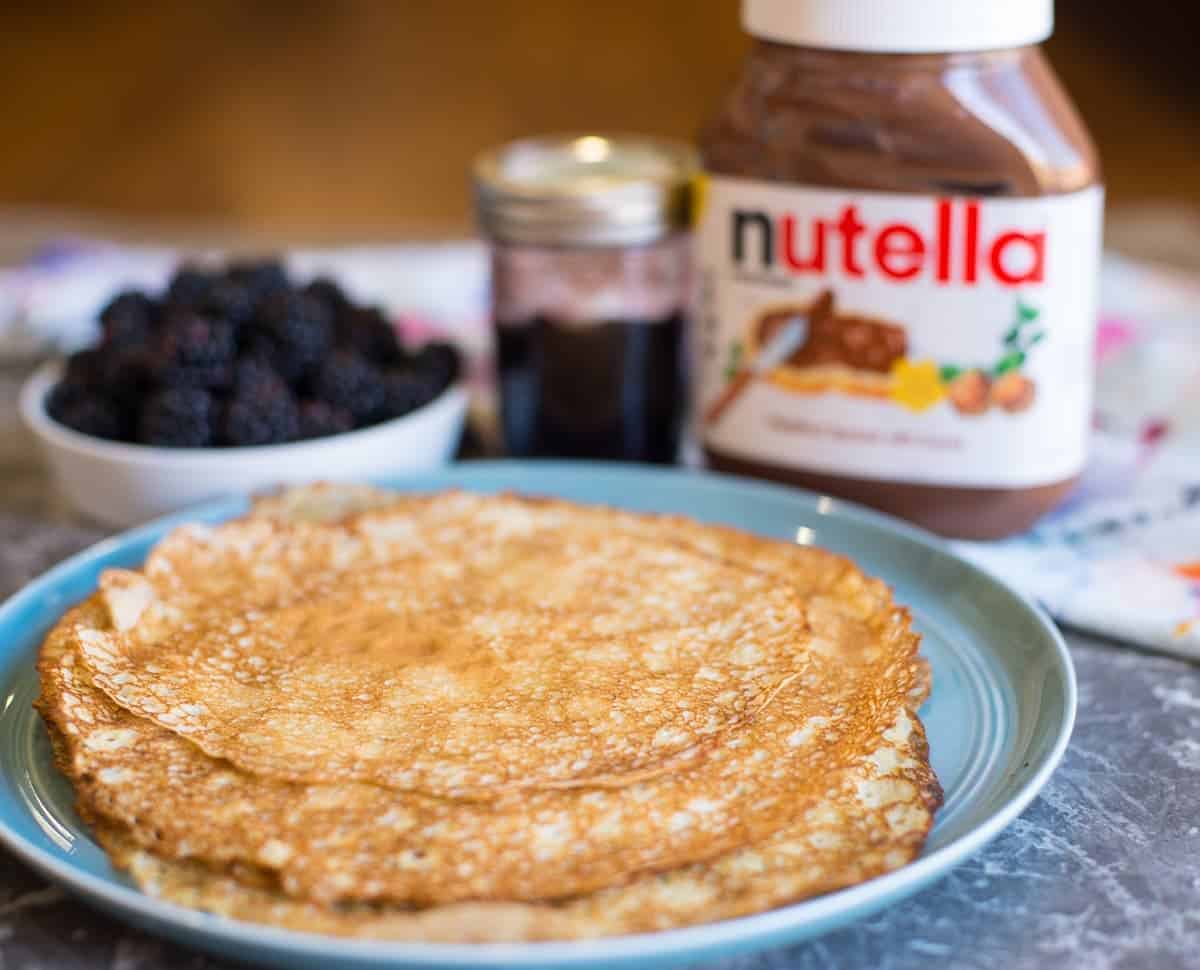 What you'll love about this recipe
Recipe Notes
I used to think that making crepes was hard, or that you needed a special pan or tools. But after finding this easy crepe recipe, I can make these crepes with my eyes closed.
Ingredients
Instructions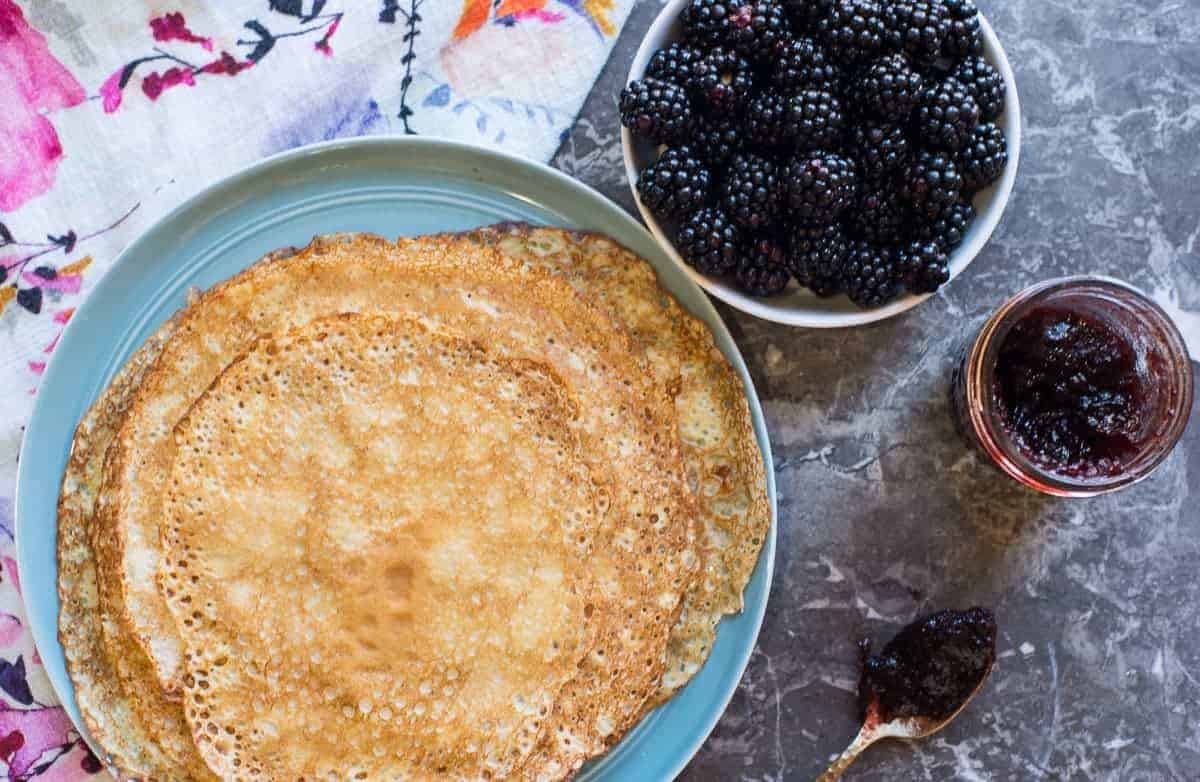 Crepe filling can be anything you want it to be.
I've always loved creps because you can fill them almost anything. For breakfast crepes filled with Nutella is definitely a family favorite.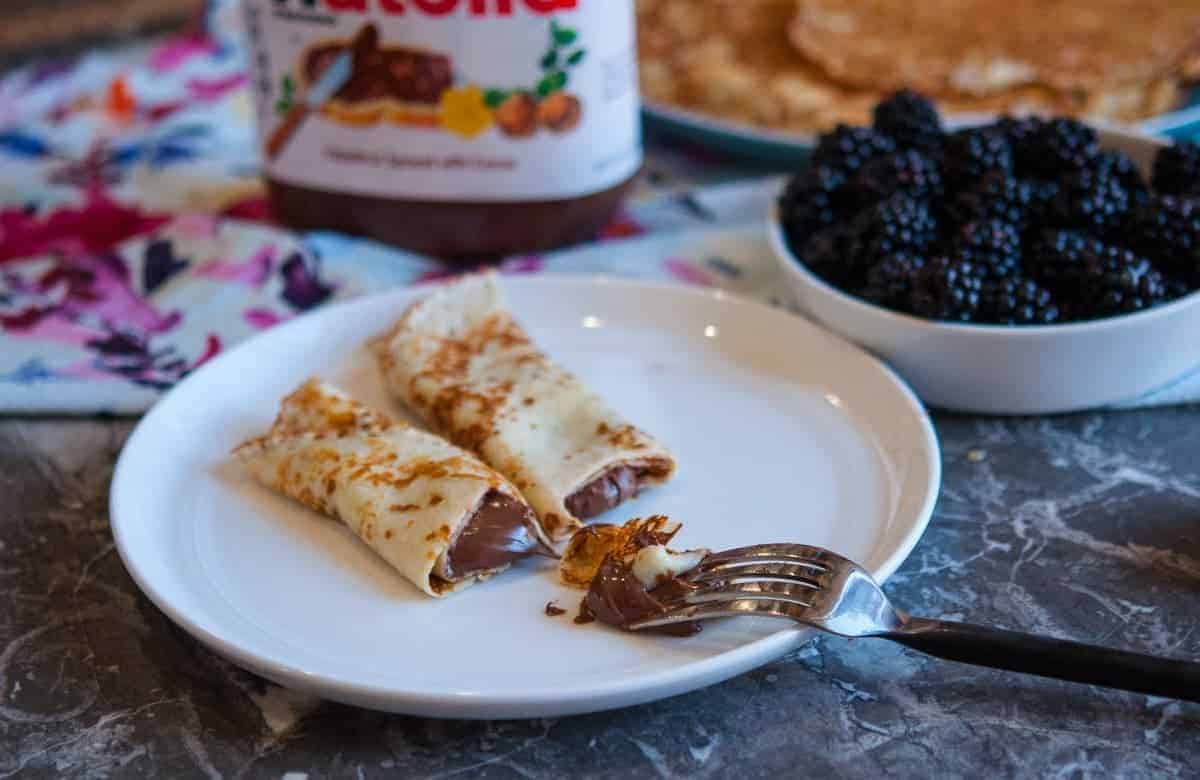 Nutella a popular filling in our household.[/caption]
I've eaten these 'swedish pancakes' more times than I can count.
When my kids where younger we would make crepes almost every Sunday morning. Breakfast crepes are delicious and versatile.
FAQs and Expert Tips
How do you serve crepes?
In our family the traditional approach is simple - just slather on a bit of jam or Nutella then roll them up and eat them! Blueberry or raspberry jams are the most popular in our house.

I prefer mine with a bit of lemon curd and fresh berries.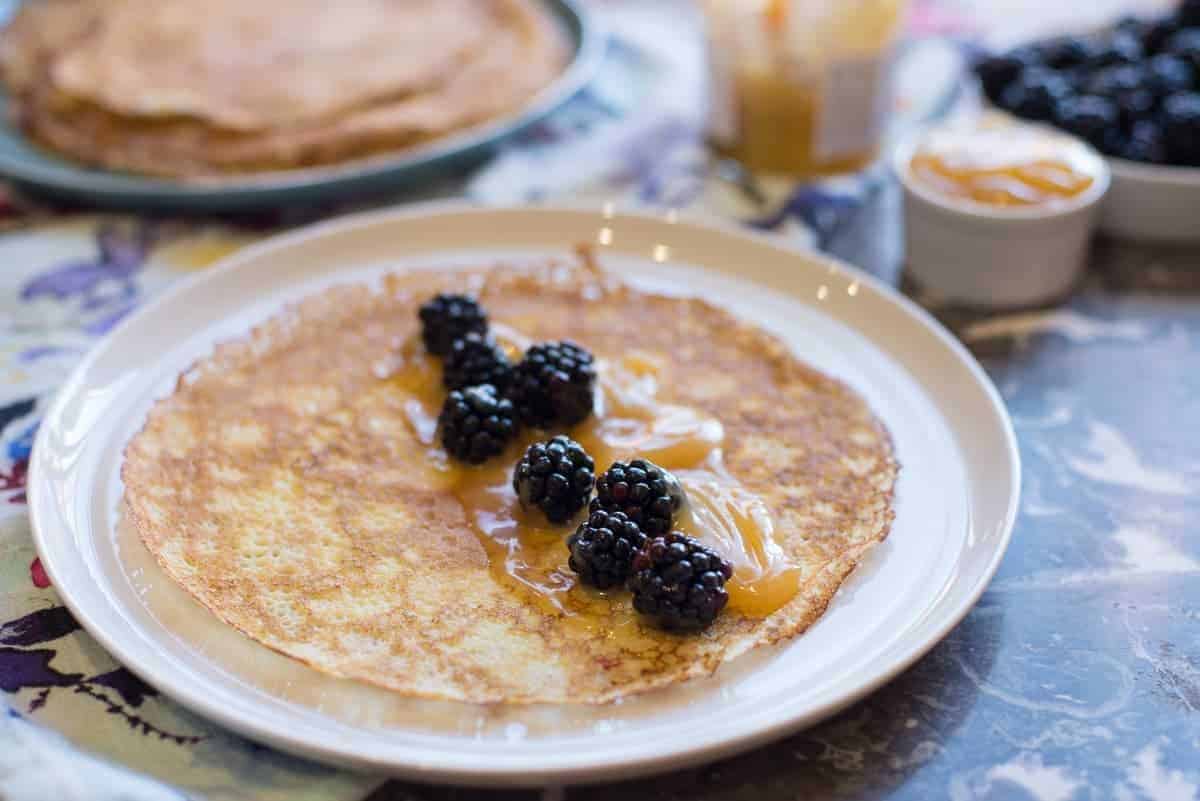 This recipe also works for making savory crepes.
Use them as a wrapper for your favorite breakfast veggies. I love mine with ham and shredded gruyere.
They compliment almost any flavor.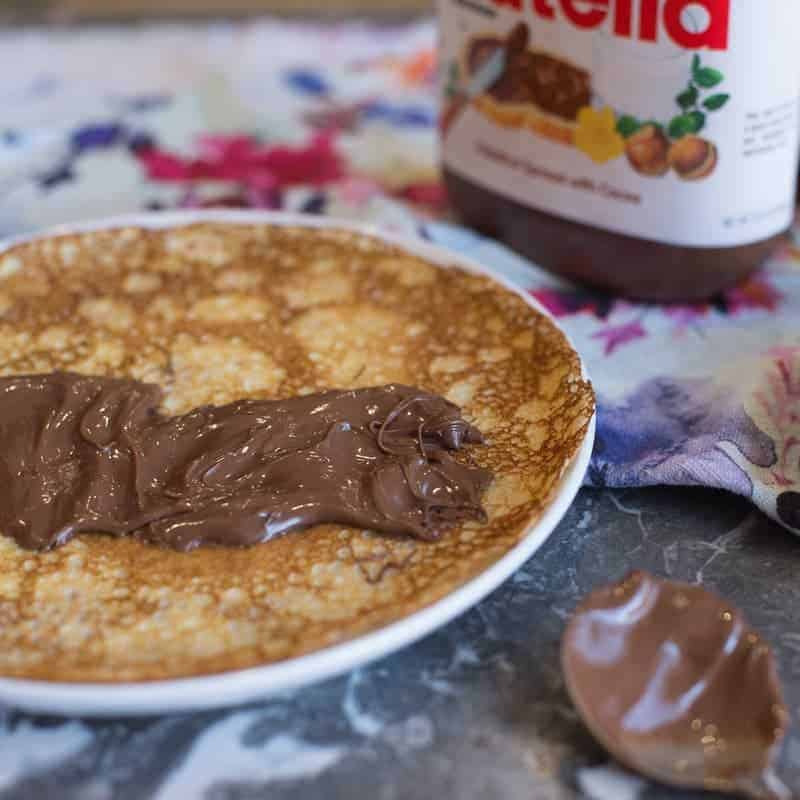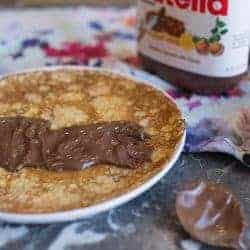 Master Crepe Recipe
These traditional crepes can be used for sweet or savory dishes. Alternatively, simply eat them plain or slather on some Nutella and enjoy!
Instructions
Preparing the batter
Combine dry ingredients in a bowl.

Add milk to the dry ingredients one cup at a time. Whisk vigorously between additions to avoid lumps in the batter.

Add eggs to the batter. Whisk vigorously.

Add melted butter, whisk again.
Cooking the pancakes
Heat a frying pan over medium to medium-high heat. Add a small amount of butter to grease the pan (unless non-stick).

Pour a small amount of batter into the hot pan. (Roughly ¼ cup of batter for a 10" pan.) Swirl the batter around in the pan to distribute it into a thin layer.

Cook approximately 90 seconds, until the edges begin to turn golden brown. Turn the pancake when it starts to brown. (Once the batter sets up, you can also carefully peek at the underside to check progress.) Cook the opposite side for 60-90 seconds.
Laura's Tips + Notes
NOTE: It may take one or two pancakes to perfect your pan heat and cook timing. Each stove and pan are a bit different. In our house the first pancake is always a bit greasier and slightly under-cooked. (My son and I fight over it!)
There is also no right or wrong level of 'done-ness'. At minimum they have to be golden brown to hold together...and the other extreme, half our family prefers them brown and on the crispy side.
ALSO: While we primarily eat these for breakfast, they make a wonderful versatile crepe that can be used in any dish.
Nutrition
Calories:
108
kcal
Carbohydrates:
10
g
Protein:
3
g
Fat:
5
g
Saturated Fat:
3
g
Cholesterol:
41
mg
Sodium:
158
mg
Sugar:
2
g
Calcium:
53
mg
Iron:
0.6
mg