Is there any practice less selfish, any time less wasted, than preparing something delicious and nourishing for the people you love?

- Michael Pollan, Cooked
Cooking may just be the perfect way to express your love to your family and friends. It is also something that you can do that is special, personal, and won't break the bank! We've pulled together some ideas for sweet treats to help you create the perfect gift.
Easy Homemade Valentine's Gift
Dairy-Free Rocky Road Fudge - Do you need something in a hurry? This fudge literally takes 5 minutes to make! It is creamy, chock full of nuts and fluffy marshmallows. Then it is sprinkled with just the right amount of flake salt.
These elements all come together as the most perfect flavor combination. You can also make it vegan - just use vegan marshmallows!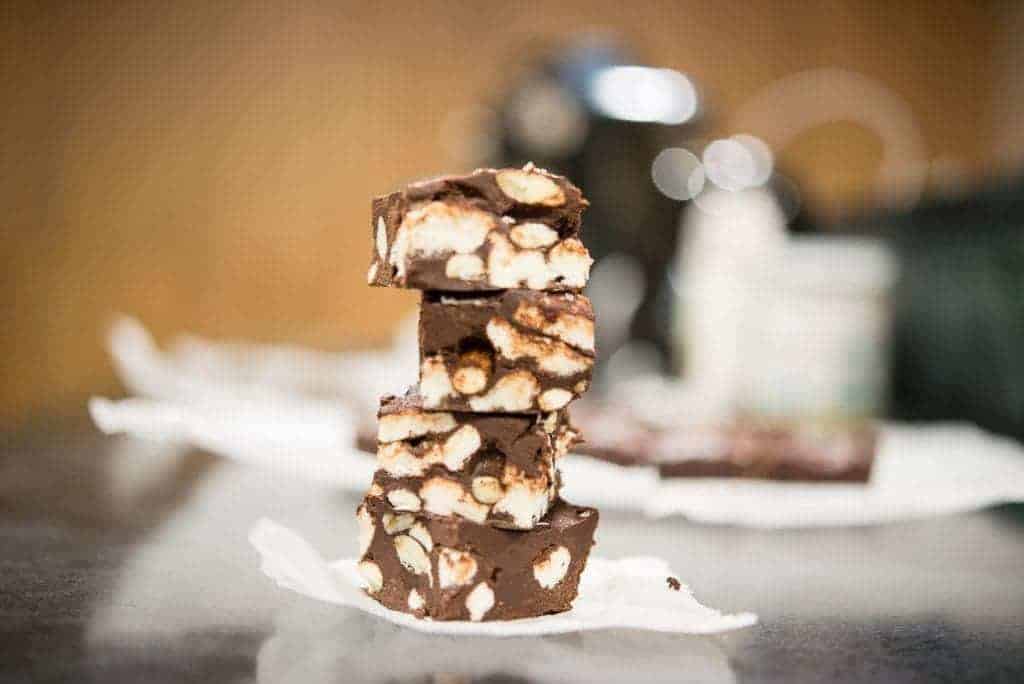 Chocolate Almond Bark – This is another easy and elegant gift option. Made with rich dark chocolate and roasted almonds, then topped with either a Maldon sea salt or a Pinot Noir craft salt; this easier than sin chocolate almond bark looks like it came right out of a gourmet candy shop.
No one will ever know you made it in the microwave. Wrap some with a bow or put it in a pretty box, and you are good to go!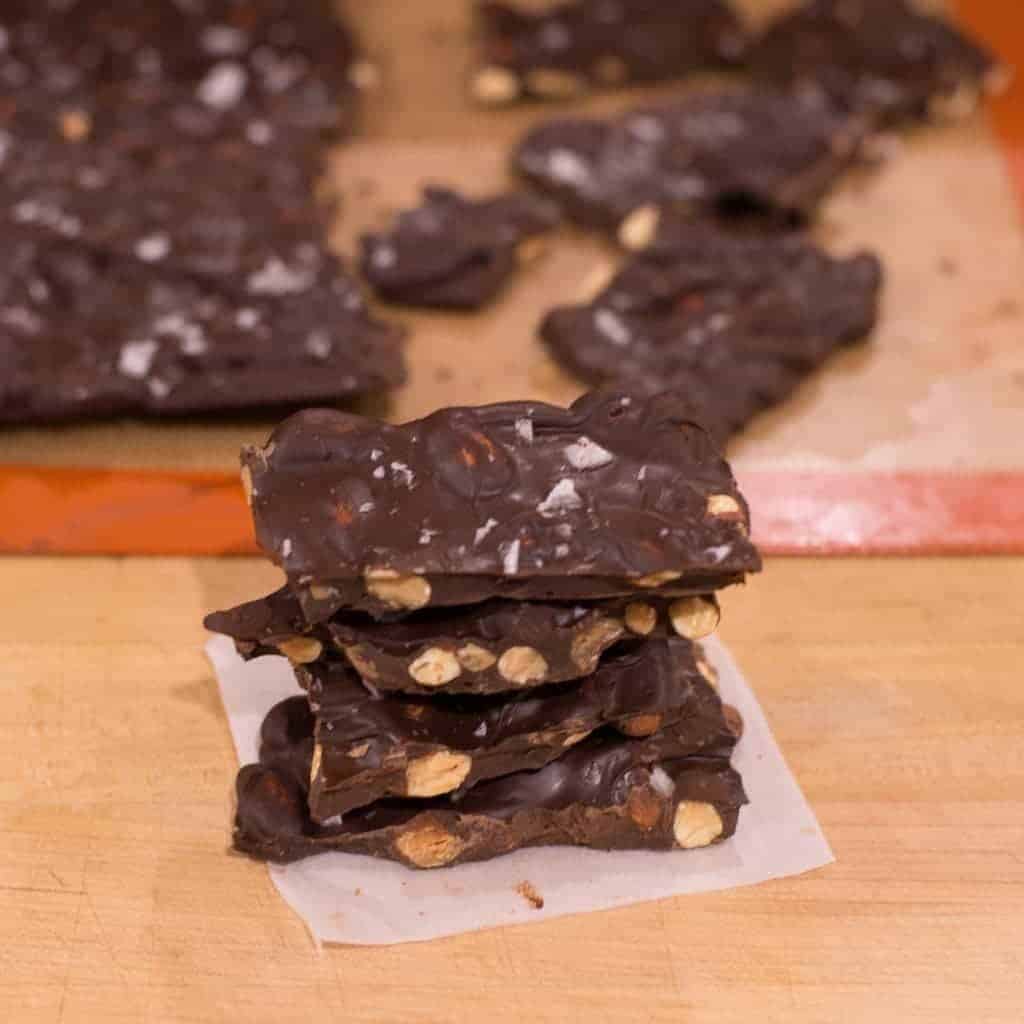 Two Classic Homemade Valentine's Candies
Butter Toffee – This is a candy classic worthy of almost any occasion. Make it with or without the nuts. This crunchy butter toffee slathered with bittersweet chocolate and a sprinkle of fleur de sel is a flavor and texture heaven.
Just add a bow or a cute container and you've got an amazing made-with-love gift!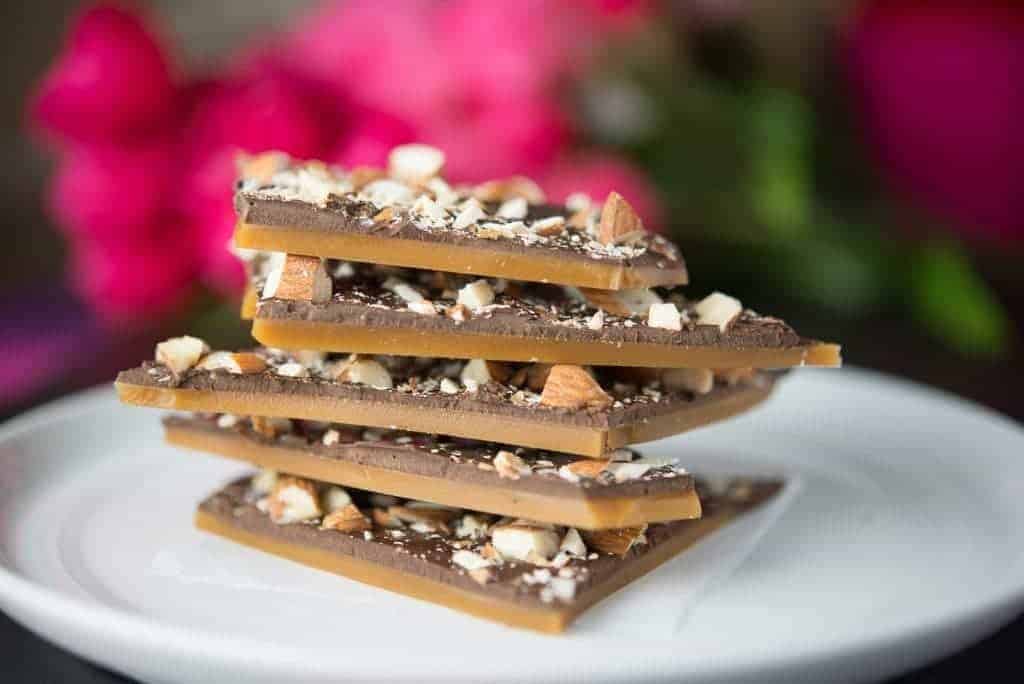 Rum Truffles – These truffles are easier to make than you might think. And, they are even Vegan/Paleo adaptable – just swap out the cream for full-fat coconut milk. Make these only IF you think you can bear to part with the chocolaty bites of happiness!
Better yet, make them for your significant other or family...that way they also stay at your house!
If you prefer to make a nice dinner, we've got that covered, too!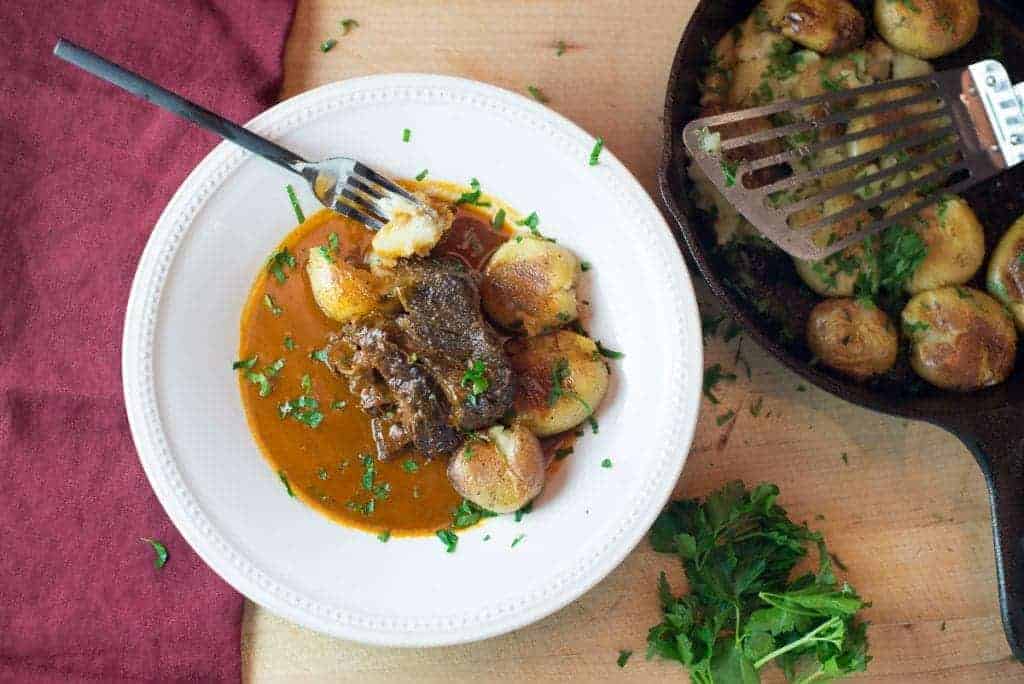 ➽ Did you make this recipe? I love to see what's going in your kitchen. Show me what you're cooking. 🍳 Tag me @foodologygeek on your favorite social channel! Facebook, Instagram & Pinterest. If you loved ❤︎ this recipe, please leave a 5 ★ review and a comment!