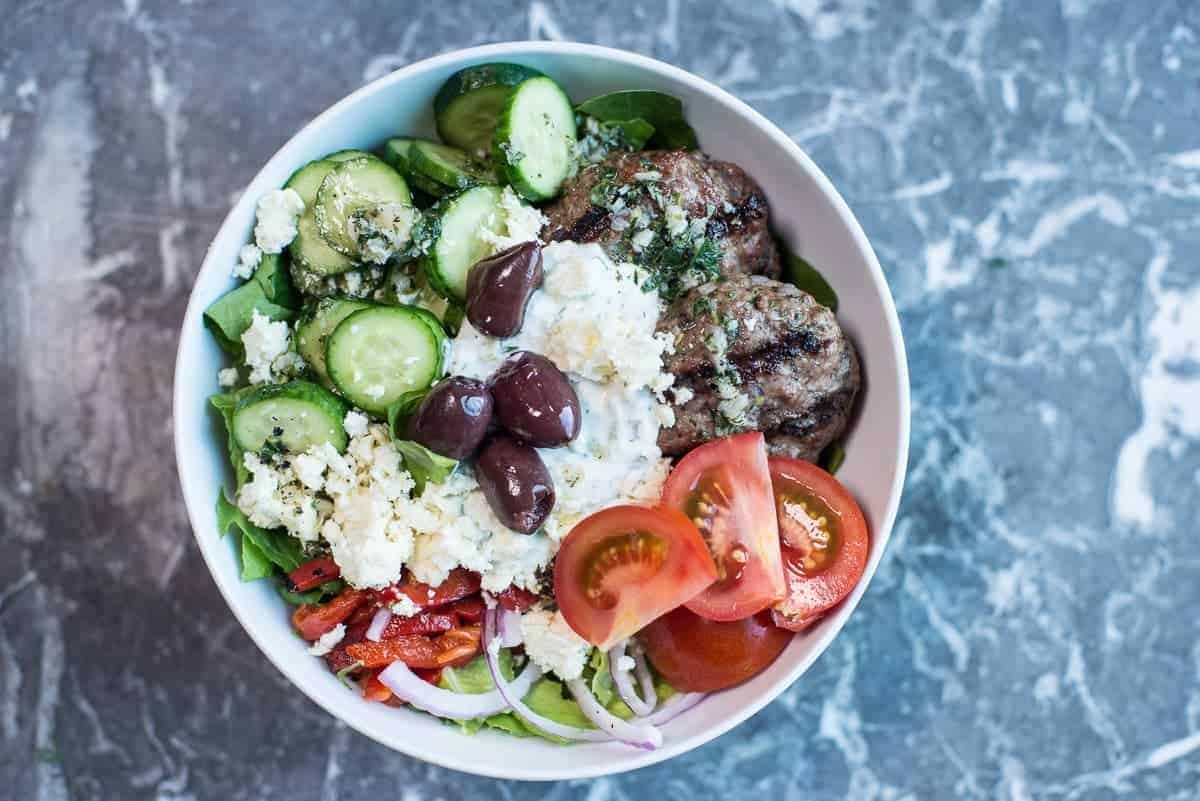 This recipe is flexible and delicious. Success with meal-prep requires thinking about the flexibility of a recipe. This can take some practice, but hang out with us for a while and you'll get the hang of it.
For example, You have ground beef – ask yourself "What things can I make with that?" When I buy a protein at the grocery store, I already know that I will use it at least two different ways that week.
This week we are going to talk about ground meat – I've got several ways that I like to use it in meals. Number one we already know tacos! I'm a firm believer in the theory that pretty much anything could be a taco.
My second favorite way to eat ground meats: burgers! Who doesn't like burgers?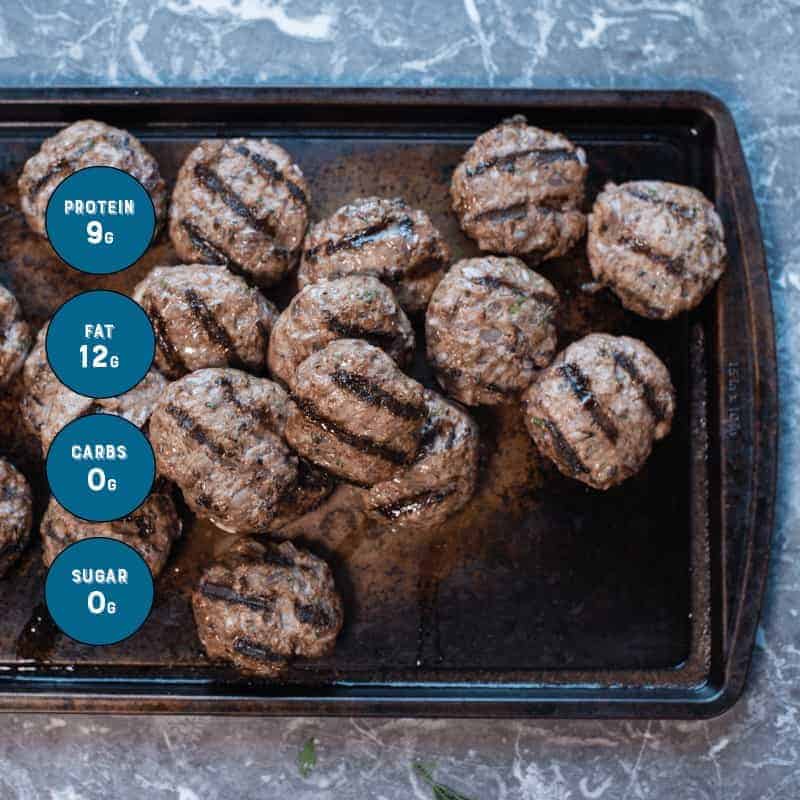 Greek flavor in a tasty burger package.
These Burgers Aren't Just Any Burger
They Are a MEDITERRANEAN flavor bomb – So Good!
I make my Greek Style burgers with half ground lamb and half ground grass-fed beef. You can adjust the ratio however you see fit – I love ground lamb, but it can have a strong flavor that not everyone appreciates.
This recipe has a lot of contrasting strong flavors. The garlic, oregano, and lemon really balance out the intense grassy flavor in the lamb. When all this flavor is paired with the most magnificent tzatziki you have ever had, there's no denying – it's a winning combo.
If you Need Some Extra Inspiration This Week – Look no Further!
The tzatziki is a must if you make this recipe. Top your delicious Greek Style burgers with this fresh and tangy sauce. Did you make meatballs? Then just dunk and bite! Greek meatballs served with either tzatziki or a roasted red pepper marinara... OMG! My mouth is watering right now.
The Greek Lasagna is not only low-carb and gluten-free, it also has the recipe for the roasted red pepper marinara in it. Guys, the Greek Lasagna is sooo tasty! I cannot urge you enough to make it right now!
The Chorizo Soup is another healthy and super flavorful way to use ground meat.​
The Greek Burger Beast Bowl has it all: tzatziki, feta, kalamata olives, and fresh veggies. Don't forget our amazing Greek salad dressing recipe!
And to top things off, this Rocky Road Fudge takes 5 minutes to make. You seriously can't NOT make this!
All these recipes are linked below!
Tzatziki Recipe
Try this tzatziki on top of roasted vegetables or burgers and fries. This flavorful Greek condiment is good on anything and everything.
SEE THE RECIPE
PIN FOR LATER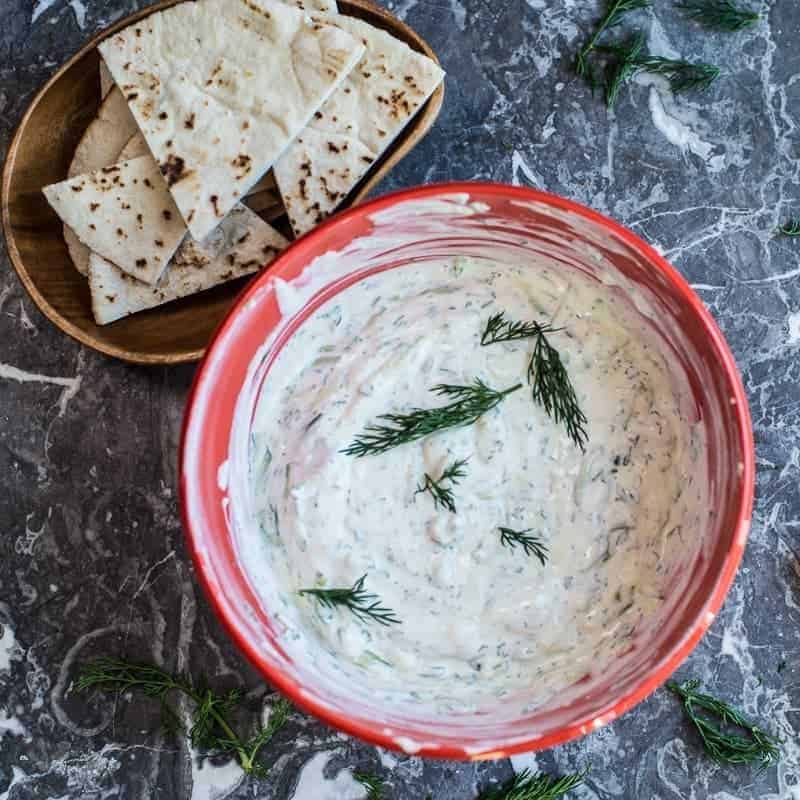 The BEST Greek Salad Dressing
You're going to love the lemon–garlicky, salty feta-ness of this Mediterranean-style dressing. Not only is it easy to make it has so much flavor you won't be able to get enough of it's mouthwatering goodness.
SEE THE RECIPE
PIN FOR LATER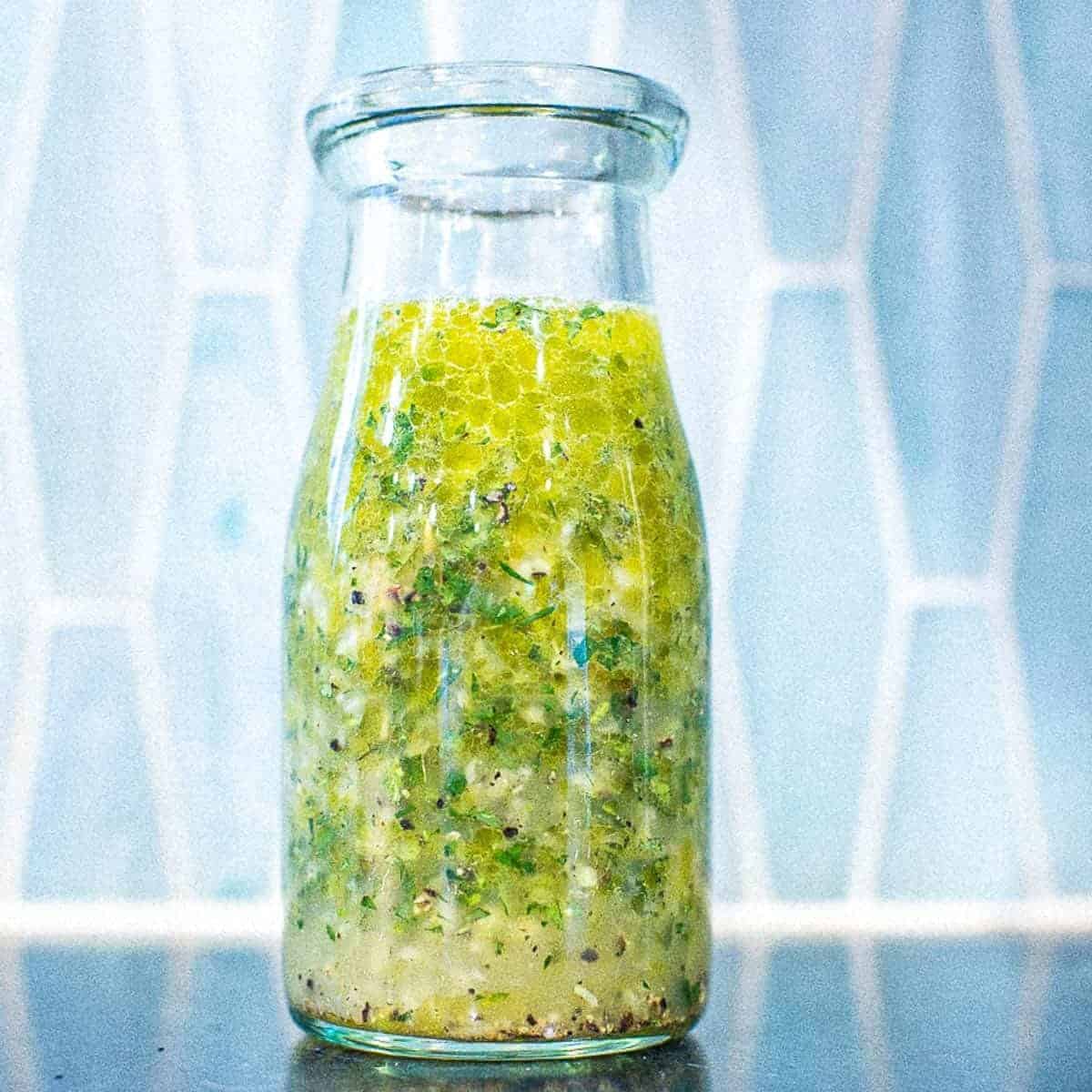 Garden Fresh Greek Lasagna
This lasagna is low carb, high protein, and totally gluten-free. It has so much flavor you won't miss the noodles one bit.
SEE THE RECIPE
PIN FOR LATER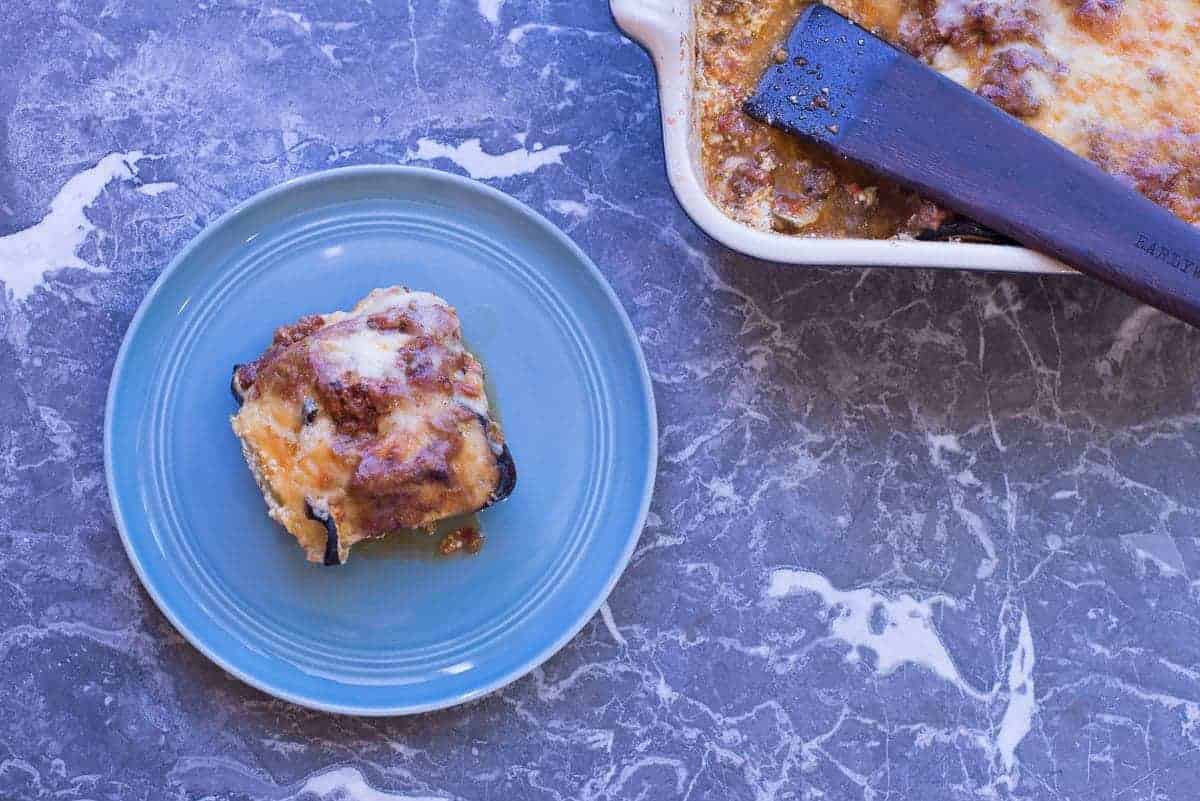 Rocky Road Fudge (Vegan and Dairy-Free)
This fudge is so rich and chocolatey – you'll never guess it's dairy-free. It has the perfect balance of bittersweet chocolate, crunchy almonds, and soft fluffy marshmallow. Wrapped up into a chocolatey crunchy salty-sweet bite.
SEE THE RECIPE
PIN FOR LATER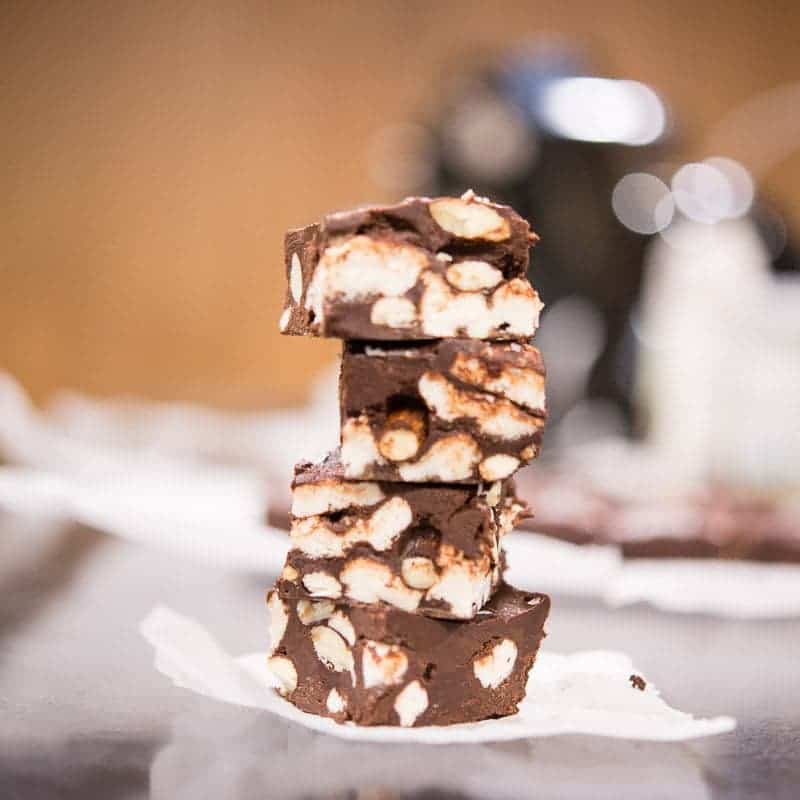 All American Grass Fed Burgers
This recipe for mini burgers is perfect for meal prep. Each burger is about 2 ounces.
SEE THE RECIPE
PIN FOR LATER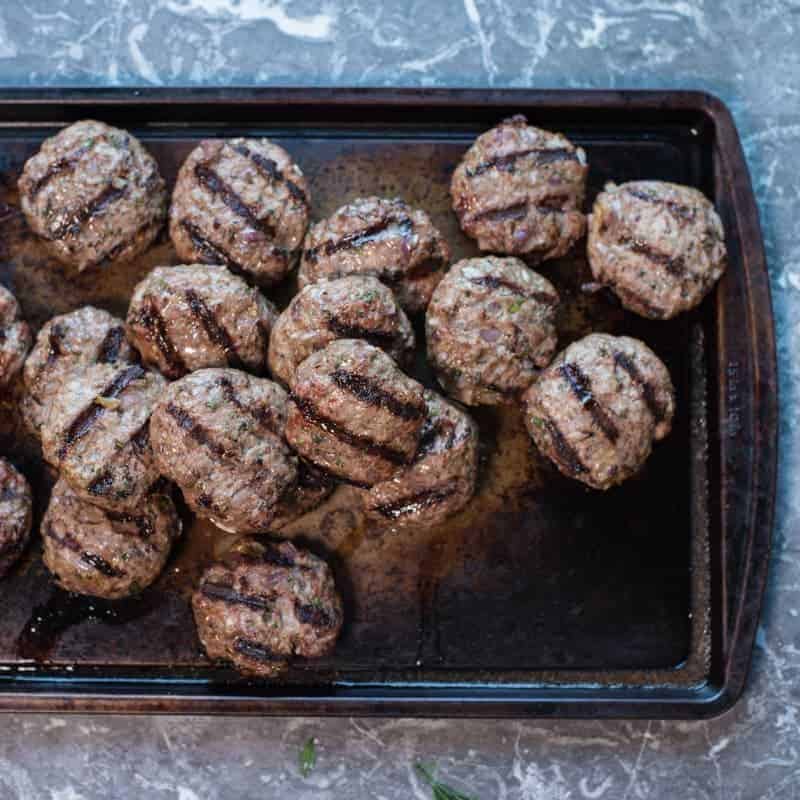 ➽ Did you make this recipe? I love to see what's going in your kitchen. Show me what you're cooking. 🍳 Tag me @foodologygeek on your favorite social channel! Facebook, Instagram & Pinterest. If you loved ❤︎ this recipe, please leave a 5 ★ review and a comment!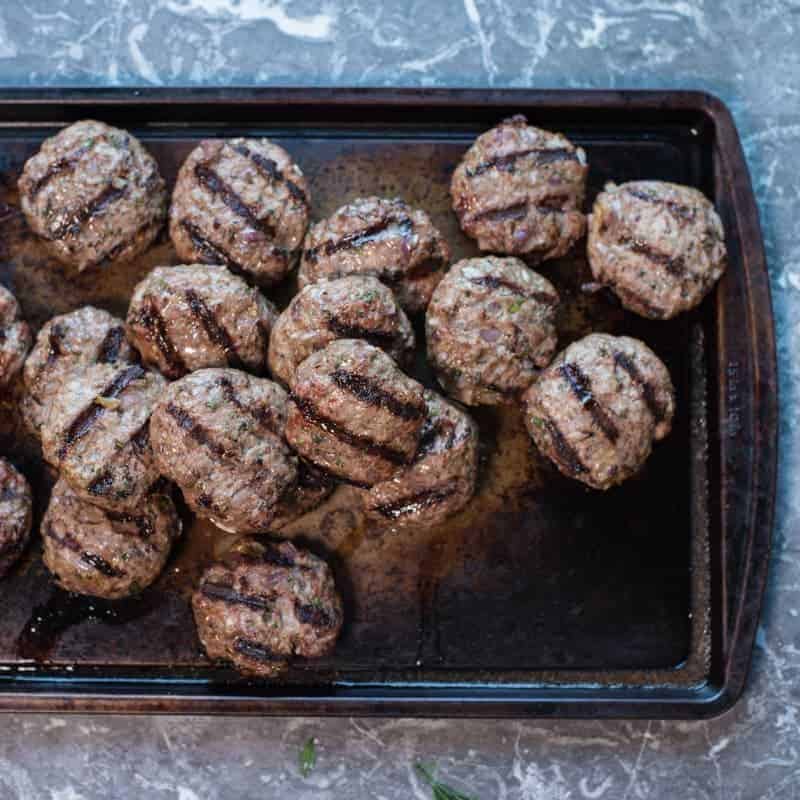 Greek Lamb Burgers
Fantastically tasty Greek style burgers. Make them full sized, as sliders, or even form into delicious meatballs.
Ingredients
1 ½

lb

Ground Beef

grass-fed

1 ½

lb

Ground Lamb

pasture-raised

1

tablespoon

Oregano

dried Greek

2

teaspoon

Salt

2

teaspoon

Crushed Red Pepper

1

tablespoon

Fresh Garlic

minced

1

tablespoon

lemon zest

½

Red Onion

finely diced
Special Equipment
Instructions
Preperation
Add all of the ingredients to a large bowl and mix together until combined. I usually use my hands for this.

Mini-Burgers – Use a #20 cookie scoop to portion out 24 burgers.
Pick One Cooking Method
Bake: Place on a parchment lined cookie sheet and bake for 12-14 minutes @ 425℉. Let rest for about 10 minutes.

Grill: Grill for 2-3 minutes on each side. Let rest for about 10 minutes.

Pan Fry: Wish skillet set to medium-high, cook each burger for approximately 2-3 minutes each side. Let rest for about 10 minutes.
Alternatively
Full-Size Greek Burgers: Portion seasoned ground meat into larger burger sizes. Adjust cooking time to ensure proper doneness.

Meatballs and Sauce: Portion our ground meat into meatball sized bites of deliciousness. Bake @425℉ for approximately 12 minutes. Add you a roasted red pepper tomato sauce.
Nutrition
Serving:
2
ounces
Calories:
154
kcal
Protein:
9
g
Fat:
12
g
Saturated Fat:
5
g
Cholesterol:
40
mg
Sodium:
232
mg
Calcium:
15
mg
Iron:
1.1
mg