Are you Ready For Core Protein Number 5?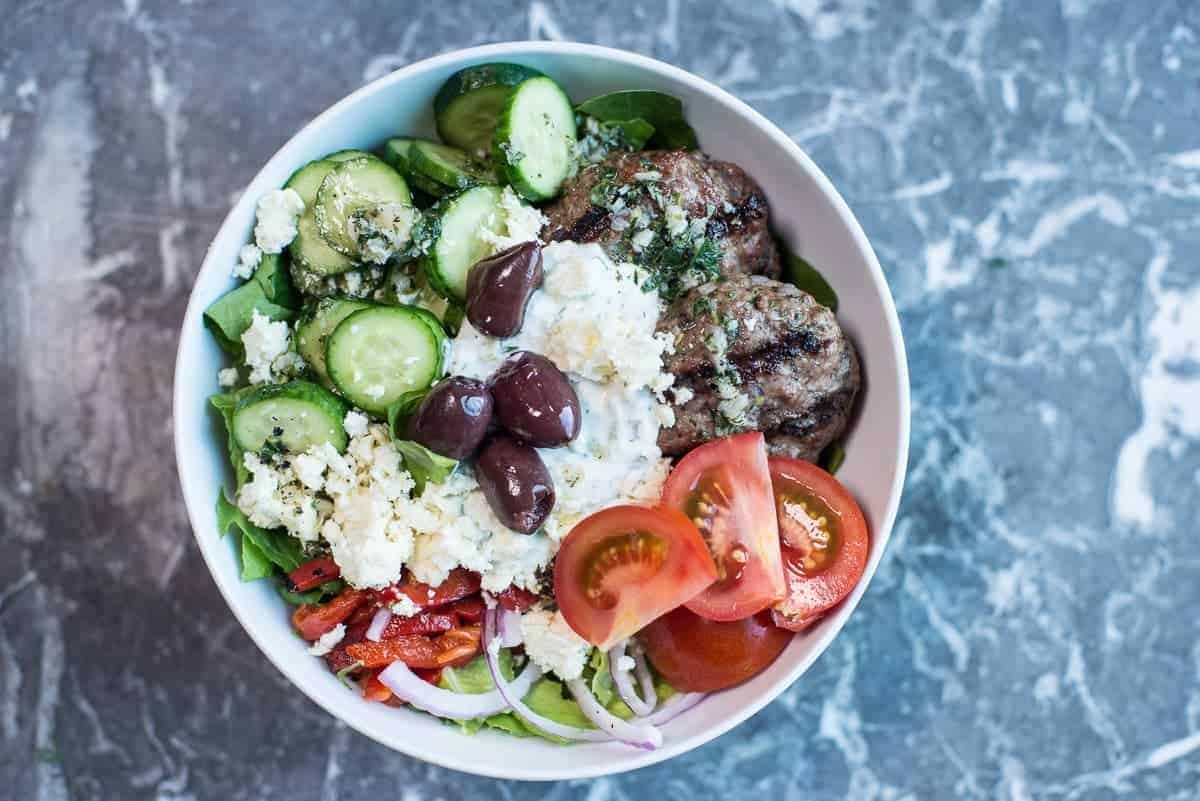 This recipe is flexible and delicious. Success with meal-prep requires thinking about the flexibility of a recipe. This can take some practice, but hang out with us for a while and you'll get the hang of it.
For example, You have ground beef – ask yourself "What things can I make with that?" When I buy a protein at the grocery store, I already know that I will use it at least two different ways that week.
This week we are going to talk about ground meat – I've got several ways that I like to use it in meals. Number one we already know tacos! I'm a firm believer in the theory that pretty much anything could be a taco.
My second favorite way to eat ground meats: burgers! Who doesn't like burgers?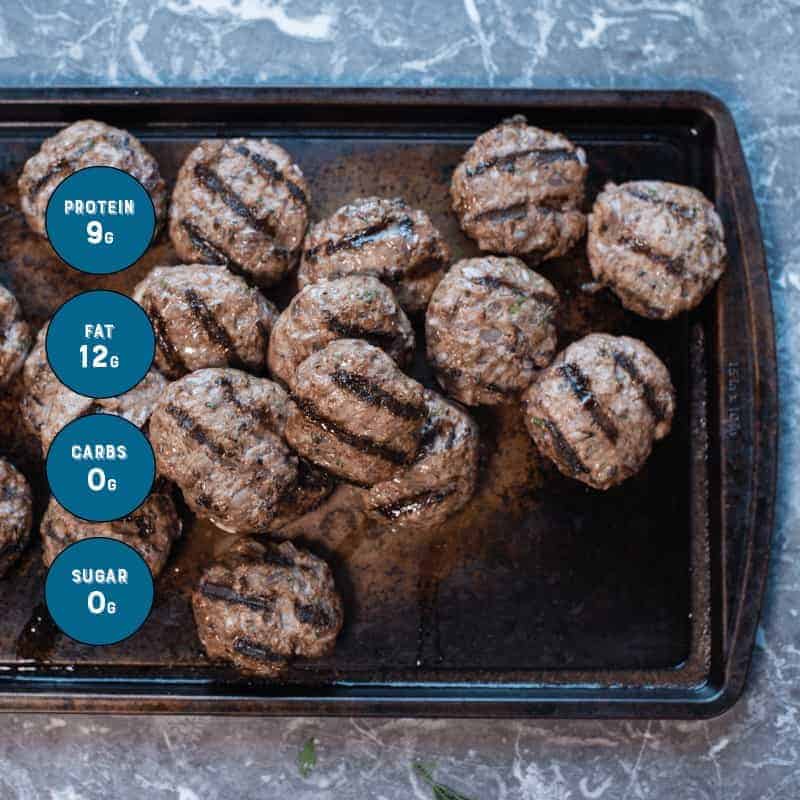 Greek flavor in a tasty burger package.
These Burgers Aren't Just Any Burger – They Are a MEDITERRANEAN flavor bomb – So GoOD!
I make my Greek Style burgers with half ground lamb and half ground grass-fed beef. You can adjust the ratio however you see fit – I love ground lamb, but it can have a strong flavor that not everyone appreciates.
This recipe has a lot of contrasting strong flavors. The garlic, oregano, and lemon really balance out the intense grassy flavor in the lamb. When all this flavor is paired with the most magnificent tzatziki you have ever had, there's no denying – it's a winning combo.
If you Need Some Extra Inspiration This Week – Look no Further!
The tzatziki is a must if you make this recipe. Top your delicious Greek Style burgers with this fresh and tangy sauce. Did you make meatballs? Then just dunk and bite! Greek meatballs served with either tzatziki or a roasted red pepper marinara… OMG! My mouth is watering right now.
The Greek Lasagna is not only low-carb and gluten-free, it also has the recipe for the roasted red pepper marinara in it. Guys, the Greek Lasagna is sooo tasty! I cannot urge you enough to make it right now!
The Chorizo Soup is another healthy and super flavorful way to use ground meat.​
The Greek Burger Beast Bowl has it all: tzatziki, feta, kalamata olives, and fresh veggies. Don't forget our amazing Greek salad dressing recipe!
And to top things off, this Rocky Road Fudge takes 5 minutes to make. You seriously can't NOT make this!
All these recipes are linked below!
(Visited 19 times, 1 visits today)