Welcome to Foodology Geek Cooking School!
First up is super yummy Goat Cheese and Mushroom Bruschetta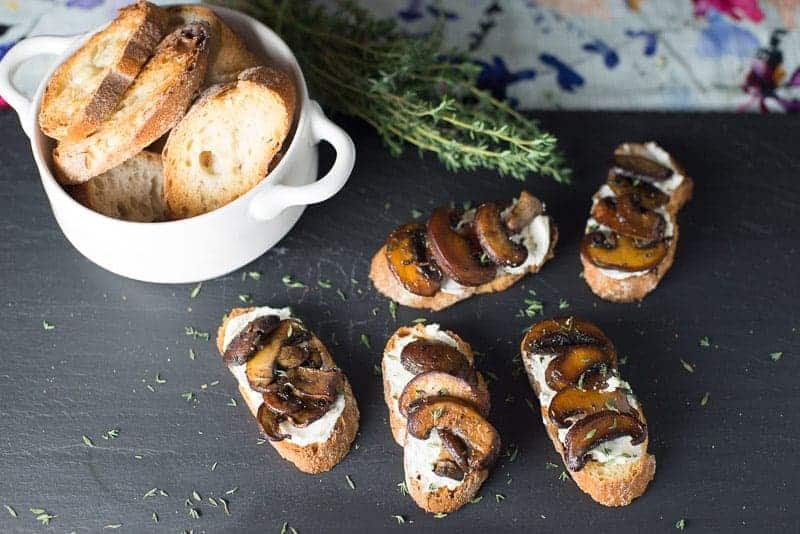 Followed by Chicken Piccata
The Grand Finale: Chocolate Pots de Crème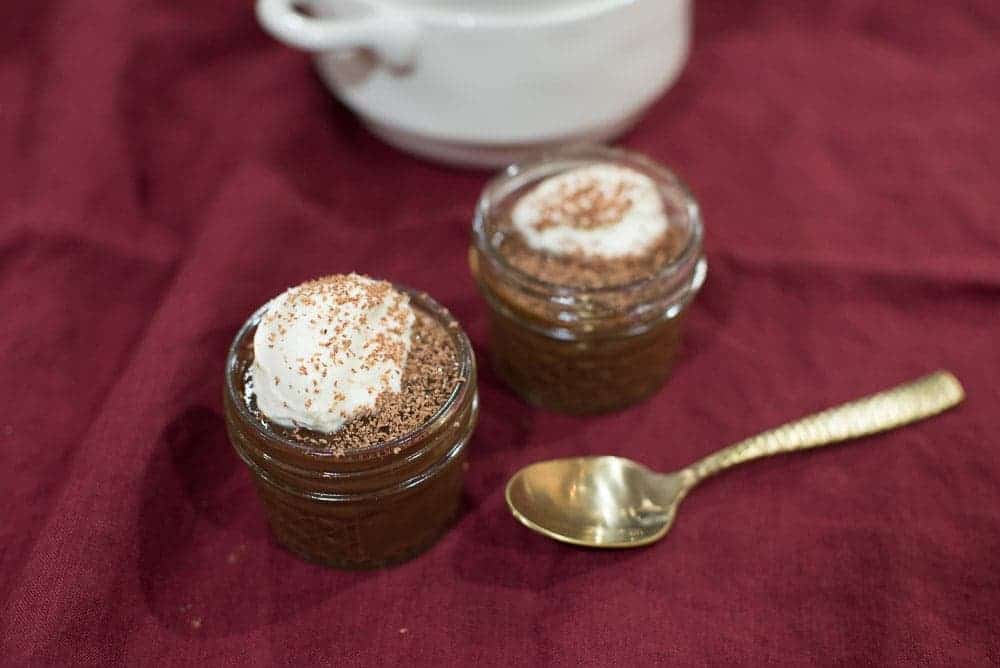 I am super excited to have you join me for the premier of Foodology Geek Cooking School, and I am looking forward to hosting cooking school on a regular basis! For those of you that weren't here for the unofficial launch of cooking school last year, it all began as an idea to get together and share cooking techniques. A few friends suggested that I should teach people to cook. (Mainly them 😋)
Cooking, I mean really cooking, is more than just heating up a frozen dinner in the microwave oven – cooking for real is taking carefully selected raw ingredient and a handful of tried and true cooking methods, and creating something worthy of sharing with the people you love. Once you have a few basic skills in the kitchen you can start to imagine how these raw ingredients can come together to make beautiful, delicious, and healthy meals.
I hope to share my love of cooking with you and help you find your inner iron chef
Here are the recipes for this edition of cooking school. Enjoy!!! And if you love them, please share them.
Goat Cheese and Mushroom Bruschetta
(Visited 16 times, 1 visits today)