Today is Mousse Day!
While a purist may shudder at the comparison, 'Mousse' can be considered a fancy French term for pudding. Much like 'Crudite' is a veggie platter or 'Charcuterie' is a reference to cured meat. At Foodology Geek one of our goals is to make cooking approachable. Hey, if that means simply translating fancy French culinary words, we're happy to help!
Seriously we've got some yummy puddings and mousses (mice?) on our site! Check them out!
The Chia Puddings we have are also vegan – gluten and dairy free! Heck depending upon how strict you are about chocolate, agave and honey – some may even consider them Paleo.
These chia pudding recipes are also pretty endlessly versatile.
You can switch up the fruit. Use blueberries, raspberries or mango…banana or even pineapple! Also, don't let the collagen peptides scare you away from the Chai Latte version. Simply omit them if you aren't looking for the protein/collagen boost.
Print Recipe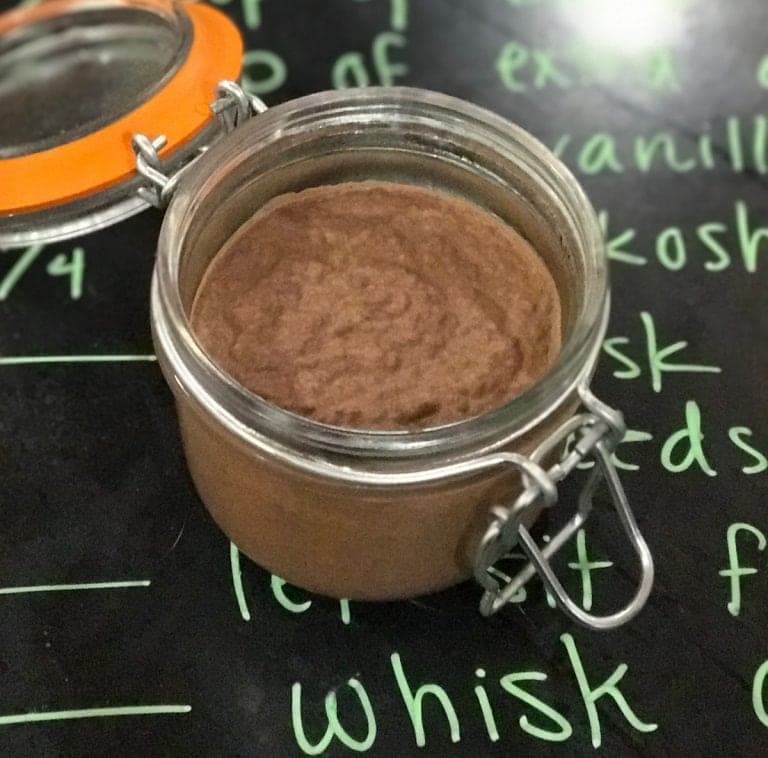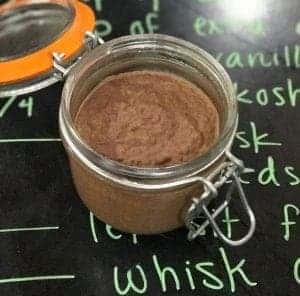 Chocolate Chia Pudding
Super easy chocolate chia pudding. Use the Vitamix for the best fluffy consistency.
Print Recipe
Pin Recipe
Instructions
Add chia seeds to a large bowl.

Add remaining ingredients to Vitamix.

Blend until the chocolate is evenly incorporated.

Pour over chia seeds, whisk.

Whisk again and then pour into 6 containers. Refrigerate for a few hours, until set up before serving.
Notes
Substitute 1 cup of berries for strawberry or blueberry flavored pudding.
Nutrition
Calories:
398
kcal
|
Carbohydrates:
22.7
g
|
Protein:
3.9
g
|
Fat:
35.9
g
(Visited 36 times, 1 visits today)