Summer always inspires me to barbecue and eat outside. I am completely seduced by the fresh colorful ingredients that are available. Crunchy veggies from the farmer's market – juicy fruit. It is a season of vibrant colors and great flavors!
Summer also calls for specific desserts. No barbecue menu is complete without some kind of cobbler, cookies or brownies! You need the right sweet to compliment that ice cream on a hot day!
Today I want to talk about brownies.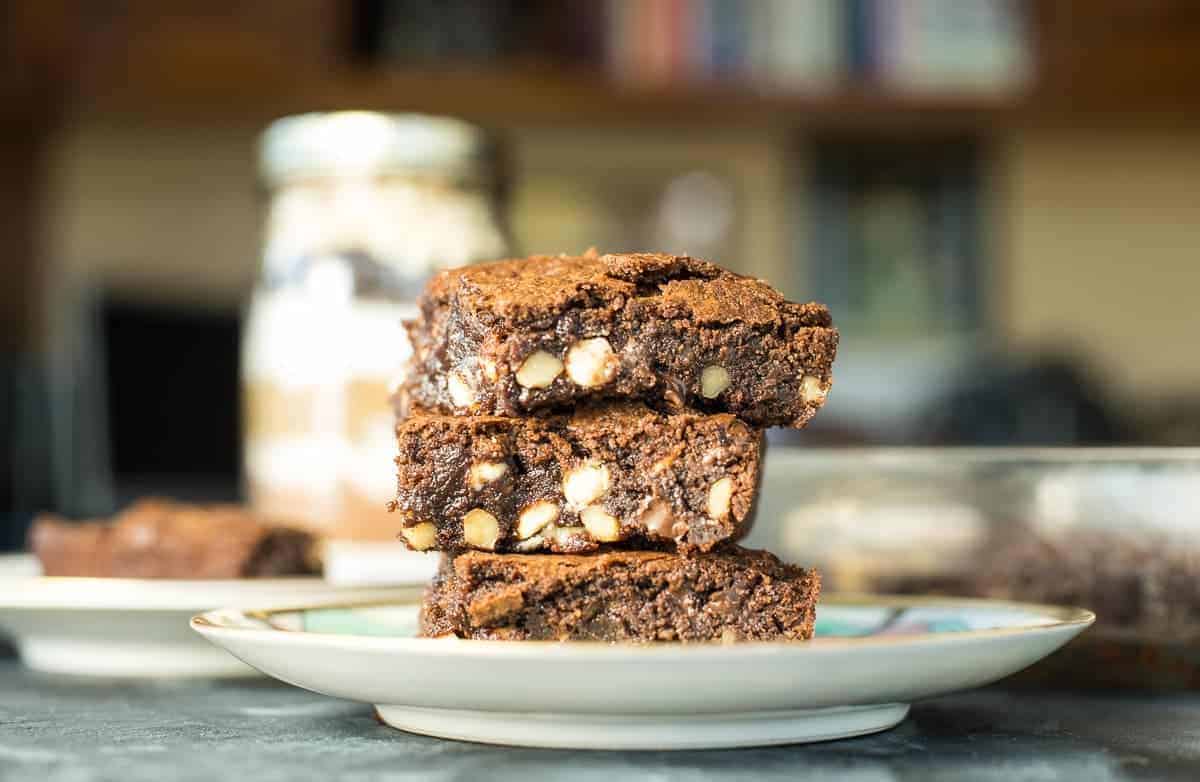 Brownies are EASY to make! Everyone should have a recipe for them in their back pocket. I encourage you to try this one. We've talked about this before..if you're going to eat sweets, make them yourself. Ditch the box mix! Know what's in your brownies! Making them from scratch is actually not much more difficult than using a box mix. Sure there is a bit more measuring…but as a reward you avoid the chemical additives. They taste better AND you aren't eating manufactured unpronounceable ingredients. That sounds like a worthy trade off to me!
If you're going to eat sugar – make it good!
Why are brownies a go-to in the summer? For one, they are delicious…but that is not a seasonal thing. Seriously, they are portable. You can take them to a picnic, to a potluck or on a hike. They lend themselves to being easily transported and/or eaten outdoors. Serve them with vanilla, chocolate, or coffee ice cream on a hot day. Perfect!
Another cool 'feature' of this particular recipe is that the ingredients for these brownies can also be stacked in a mason jar and used as a hostess gift! Just print the instructions below to use as a gift tag! Enjoy!
Make an extra one for that 'rainy day' when you're too lazy to do a bit of extra measuring. Think of it as your own custom ready-to-go 'box mix'! Who says you can't plan ahead.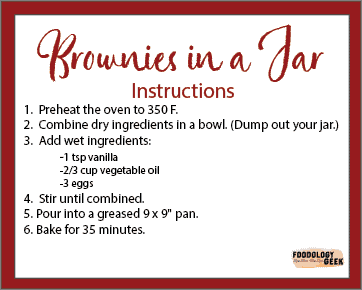 (Visited 31 times, 1 visits today)