This salted caramel recipe is completely next level. If you've never made homemade caramel before you really need to give it a try. It's not as hard as you might think. I'll take you through it step-by-step.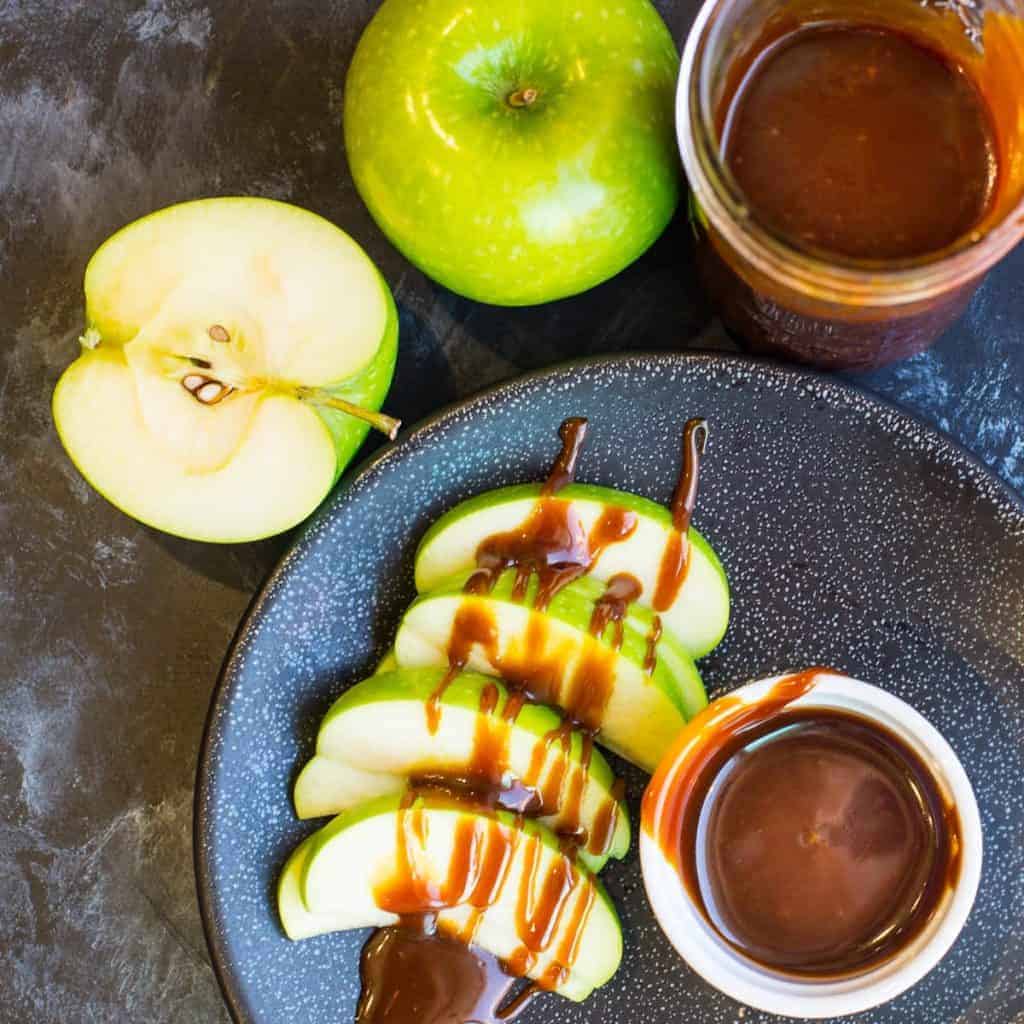 Tart crispy apples dipped in a rich and buttery caramel sauce dip are something that I used to love to eat in college.
I used to buy those cups of caramel at the grocery store and eat a few apples whilst dipping them into the sugar-y deliciousness.
If dipping apples into caramel isn't your cup of tea try one of our other caramel laden recipes like my Grandma Sisson's Baked Apple Dumpling Recipe or my Homemade Carmel Sauce.
Her apple dumplings are both simple and really tasty. Topping them off with some ice cream and this homemade caramel is all you need for a heartwarming comfort-dessert fest.
Foodology Geek Recipe Notes
A lot of people think that caramel is hard to make. It really isn't hard at all. You only need a few simple ingredients and a pan that holds it's temperature well.
I like to use my copper saucepan or my Staub cast iron skillet. Both of these work well to heat evenly which helps to prevent crystallization.
Ingredients for Making Caramel Sauce
Sugar
Butter
Heavy Whipping Cream
Vanilla
Salt
How to Make Salted Caramel Sauce
Make sure to have all of your ingredients pre-measured. You need to move fast when the sugar is ready.
Sugar: Add the sugar to the pan and turn on medium-high heat. Make sure you are laser-focused on your sugar. At first, it seems like things are taking forever. Then you hit that critical 30 seconds where the sugar goes from being not done, to perfectly done, and then to burnt!
Watch: Watch and wait until the sugar starts to turn a light amber color. You want the sugar to be bubbly and dissolved. It should be the color of honey or a skosh darker. You can turn the heat down a little here.
Butter: Add the butter and whisk. The butter may cause lots of bubbling as it melts.
Cream: Add the cream. You will definitely get bubbling be careful not to splash.
Vanilla: Remove the caramel from the heat and add the vanilla and salt. Stir.
Do not, under any circumstances stick your finger into the sugar for a taste. Melted sugar is ridiculously hot. It looks delicious and inviting but not can easily give you a second-degree burn or worse. Safety first – give it time to cool!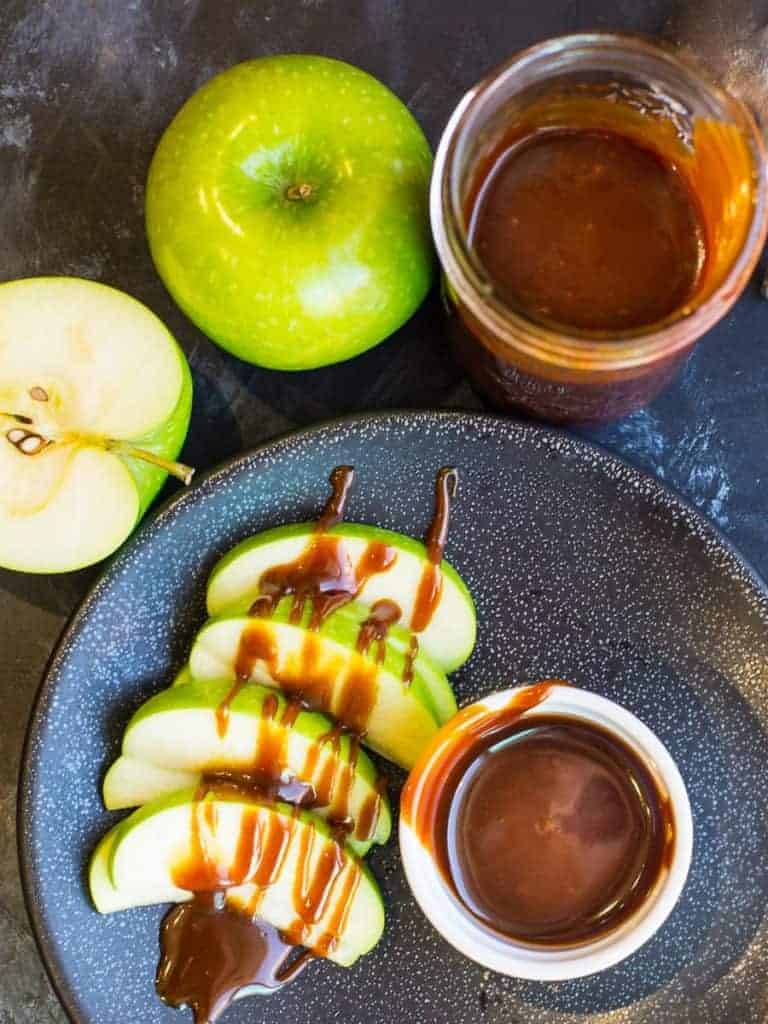 Caramel FAQs
What to Serve with Salted Caramel
Other Dessert Recipes You Might Like
Brandied Cranberry Sauce Coffee Cake
Rich sour cream coffee cake, swirled with brandied cranberry sauce and cinnamon streusel then topped with a Grand Marnier glaze. This coffee cake is a home run for the holidays.
See The Recipe
Pin For Later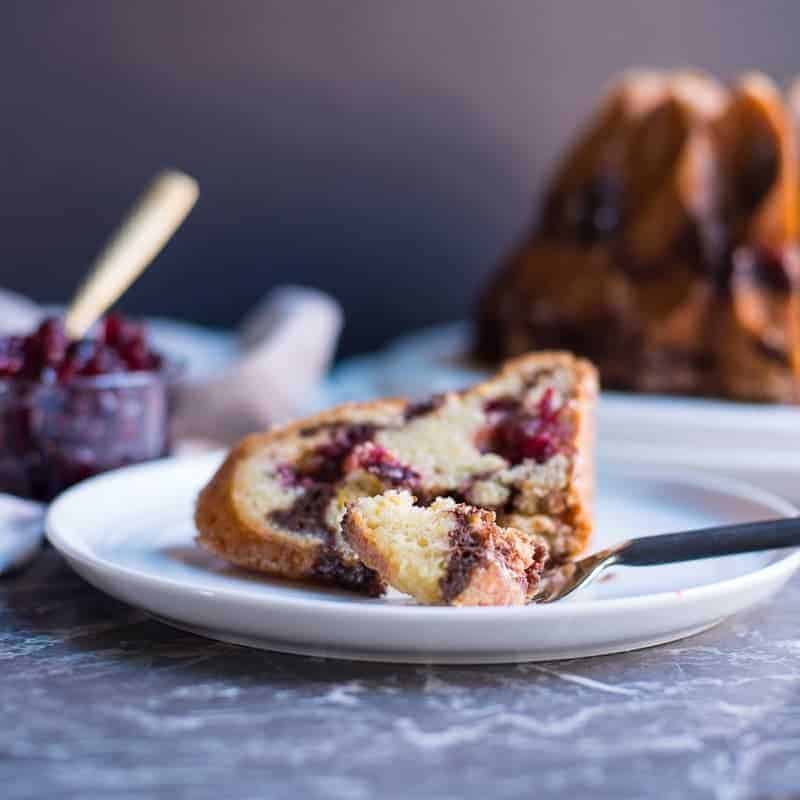 Chocolate Rum Truffles
Delicious, rich chocolate rum truffles. Make them with rum or another one of your favorite spirits.
See The Recipe
Pin For Later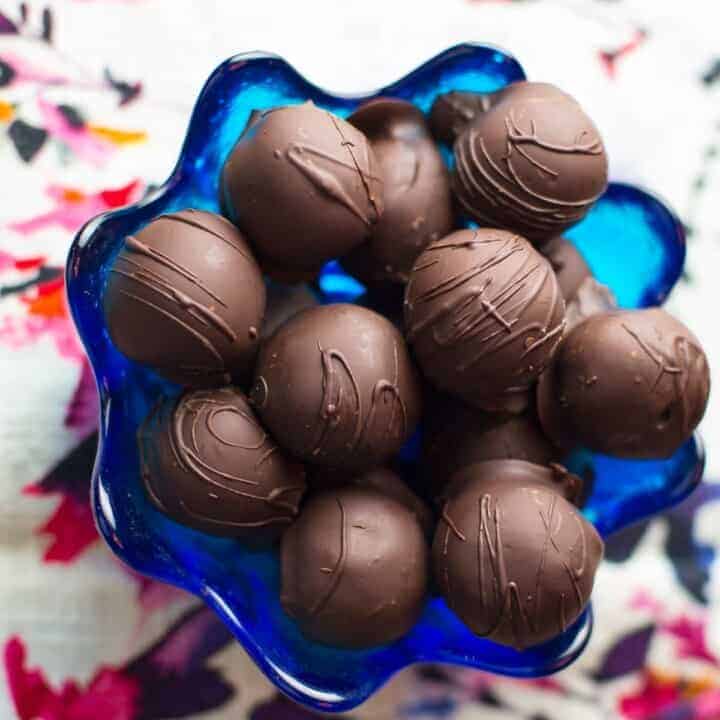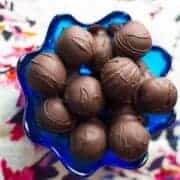 Chocolate Dipped Shortbread
Buttery, melt in your mouth shortbread dipped in rich dark chocolate. This is the ultimate shortbread recipe.
See The Recipe
Pin For Later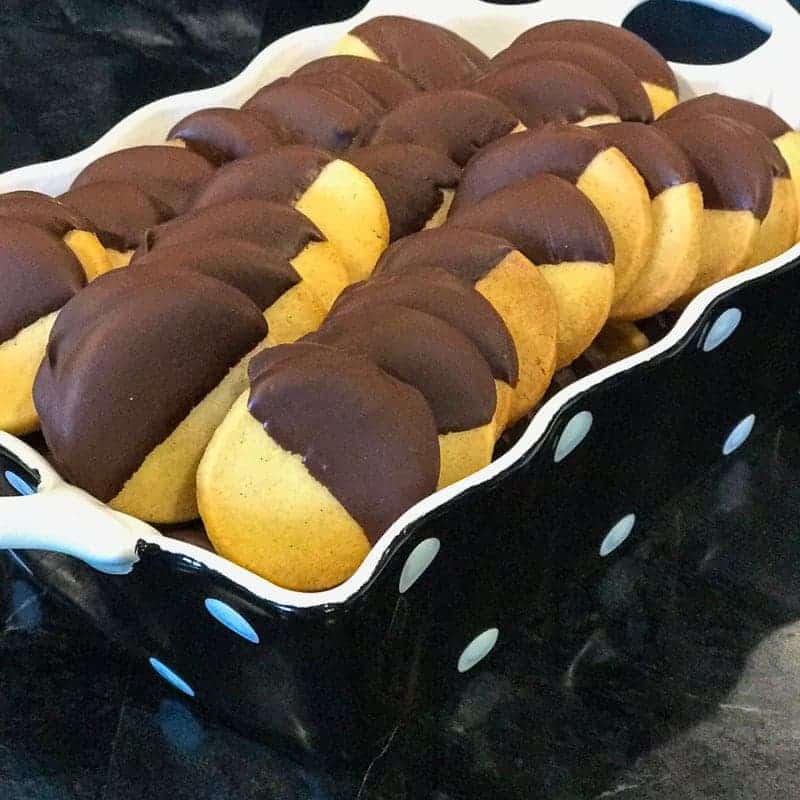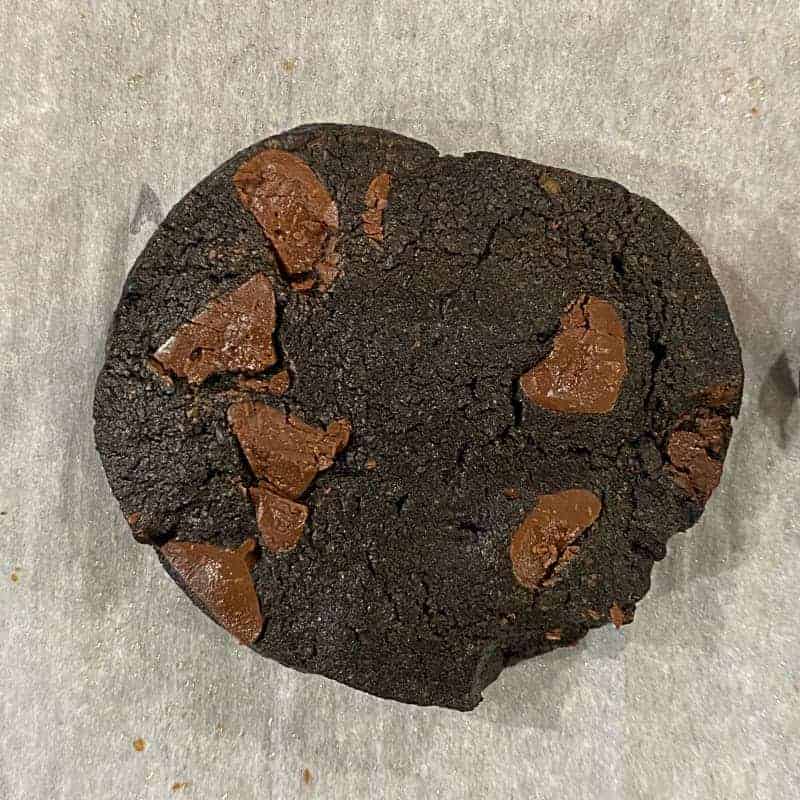 Pecan Christmas Cookies
This old-school pecan finger cookie recipe is chock full of finely ground pecans and then covered in powdered sugar. It 's one of my absolute favorite cookies of all time.
See The Recipe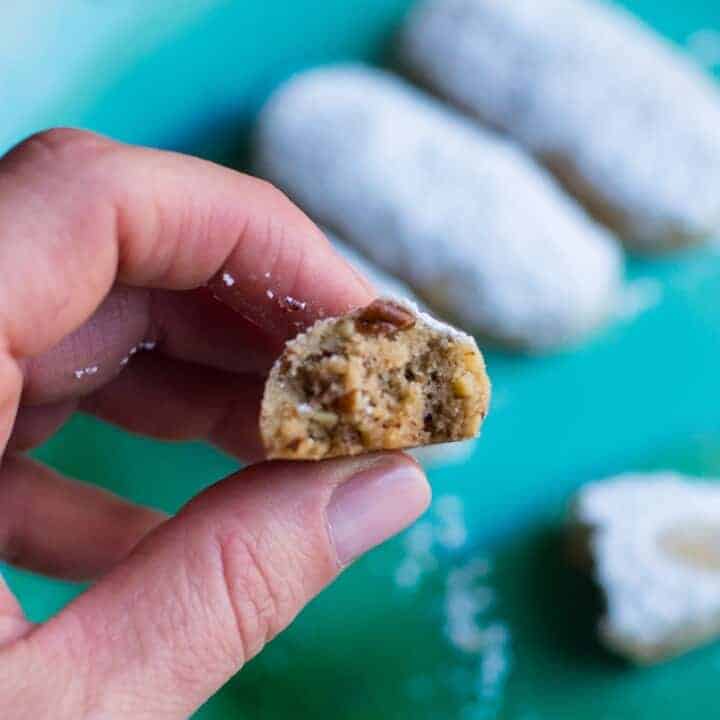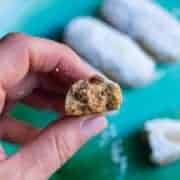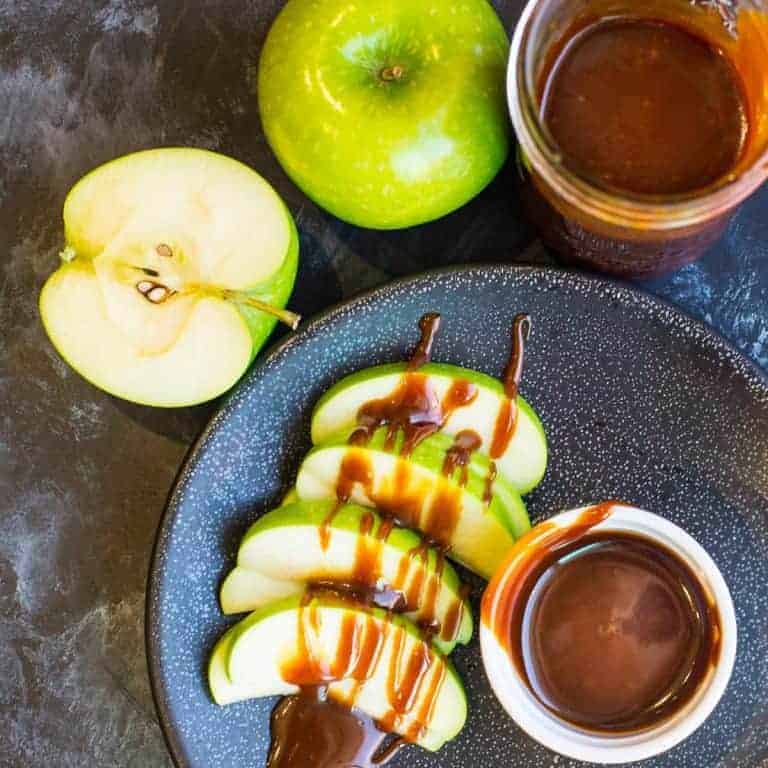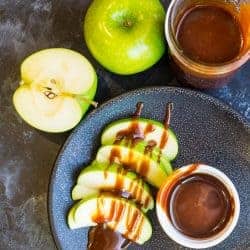 Homemade Salted Caramel Sauce Recipe
Rich, buttery caramel sauce. Easy to make. In just 10 minutes you can be pouring this caramel on. owl of ice cream.
Instructions
Heat the pan on medium-high until the sugar is bubbly and is rich amber color.

Add the butter and stir. I use a whisk for this step.

When the butter is melted, add the cream and stir. The mixture will bubble violently. Stir quickly being careful not to splash.

Remove the caramel from heat.

Add the salt and vanilla. Stir.
Nutrition
Serving:
2
tbsp
Calories:
150
kcal
Carbohydrates:
16
g
Fat:
9
g
Saturated Fat:
5
g
Cholesterol:
28
mg
Sodium:
198
mg
Sugar:
16
g
Calcium:
8
mg