We Have My Aunt Jayne's Dumpling Noodles Every Year Around The Holidays.
It's a family tradition!
This dumpling noodle recipe was passed down from my Grandma Sisson who got it from my Great-Aunt Jayne Sisson. These tender noodles are reminiscent of simpler times – they are great served simply in a rich broth, or in a heartier soup. We have this every single year, and I hope it will become your tradition as well.
I both roll and cut these noodles by hand.
If you prefer, you could also make them with a pasta maker. The texture of these noodles reminds me of the slurpy bowls of ramen that I love so much. I serve them in a rich bone broth, usually chicken or turkey.
When I am making these for the holidays I double the original recipe. [I have done this for you with the amounts below.] The original recipe is only half of what I've noted  here. Come on Aunt Jayne, who are you kidding!? The original quantities make only enough noodles for about 2 people. Well maybe two sumo wrestlers, but still….only two sumo wrestlers!
I know that once you make these you will have to make them every year, too. They are a warm and comforting tradition around our family table.
Sign up and get our latest recipes and FREEBIES delivered directly to your in box. Don't forget to share our recipes on your favorite social media channels. We are working hard to build more content and recipes every day.
We will keep sharing our food love and I know you will too.
-Love Kit and Laura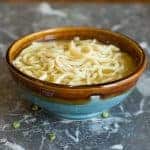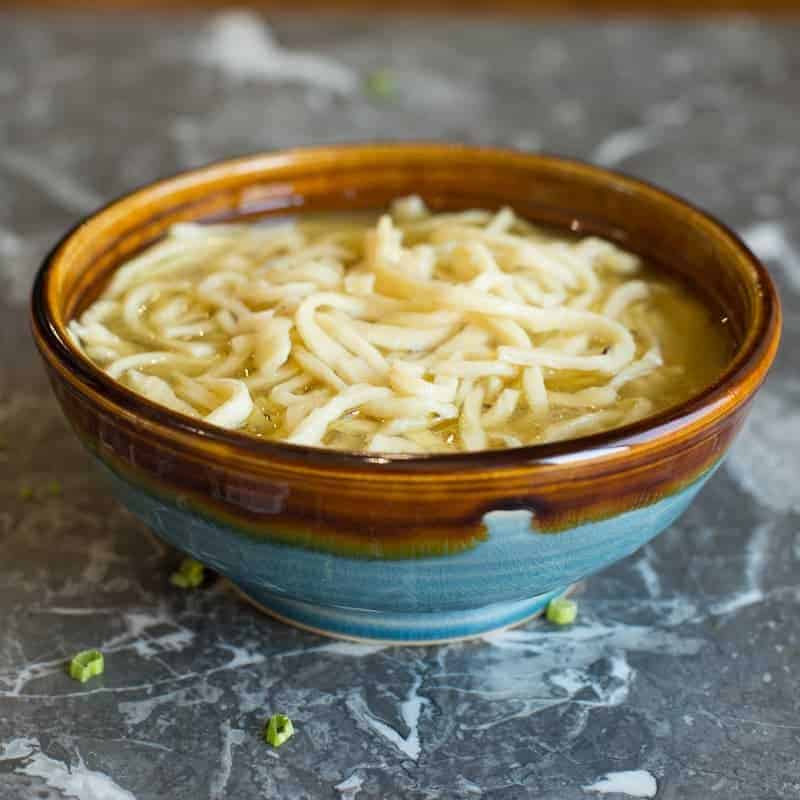 Aunt Jayne's Dumpling Noodles
Easy, tender noodles that can be served in a simple broth or used in your favorite soup recipe.
Ingredients
1 ⅓

cups

all purpose flour

plus more for rolling

2

eggs

beaten

2

tsp

salt

milk

add a bit if mixture is too dry
Instructions
Create a well in the middle, add eggs and blend with a fork.

Mix together until combined. (Add a small amount of milk if the mixture is dry.)

Knead until dough is smooth.

Roll out dough on a floured surface, until approximately ⅛ inch thick.

Slice into ¼ inch wide strips.

Drop into boiling broth or soup, and cook for 4-6 minutes.